In commemoration of the International Women's Day, the United Nations Women and Uber have launched a partnership to work together around the world toward a shared vision of equality and women's empowerment.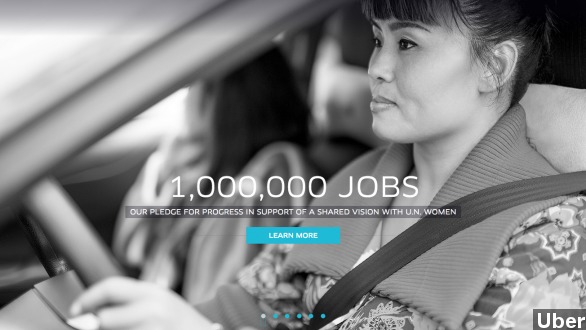 Uber has made a commitment to invest in long-term programs in local communities where its services are present and the company also promised to creating 1,000,000 jobs for women globally on the Uber platform by 2020.
The company's first step will be to sit down with UN Women to discuss a plan of action for attracting women drivers in some of the countries where it has a presence, said Uber's general counsel Salle Yoo.
This is a great step toward ensuring that the conversation about the economic empowerment of women is heard. This important mission can only be accomplished when all women have direct access to safe and equitable earning opportunities.
I look forward to a world where women get access to these types of opportunities around the world.