Supermart.ng, an online grocery delivery service that launched in April 2014 and rapidly becoming a familiar brand in the Nigerian online business market is no doubt a pride of this nation as it has continued to wow and impress stakeholders in the online marketing industry especially amidst the obstacles and rough bends rocking the Nigerian Online Industry.
There's however a saying that beyond and behind a lush, prosperous and competitive business is a sleepless Entrepreneur; Meet the brains behind this booming online business - Gbolahan Fagbure and Raphael Afaedor, the co-founders of Supermart.ng
Beyond the handsomeness and internet-savvy characteristics which they share, both are staunch idealists with realistic business acumen who have brought shopping and retail business to another level- Online. There used to be a time when we have to "check multiple shops, spend long unnecessary hours, do a lot of rigorous job just in getting of groceries" Ta-daa... Now, Think Supermart.ng and it's a possibility without moving your backside talkless of breaking a sweat!!!
In a recent chat with these young men, here are five lessons that are of interest and benefit to young people aspiring to be entrepreneurs and successful ones.
Dream Big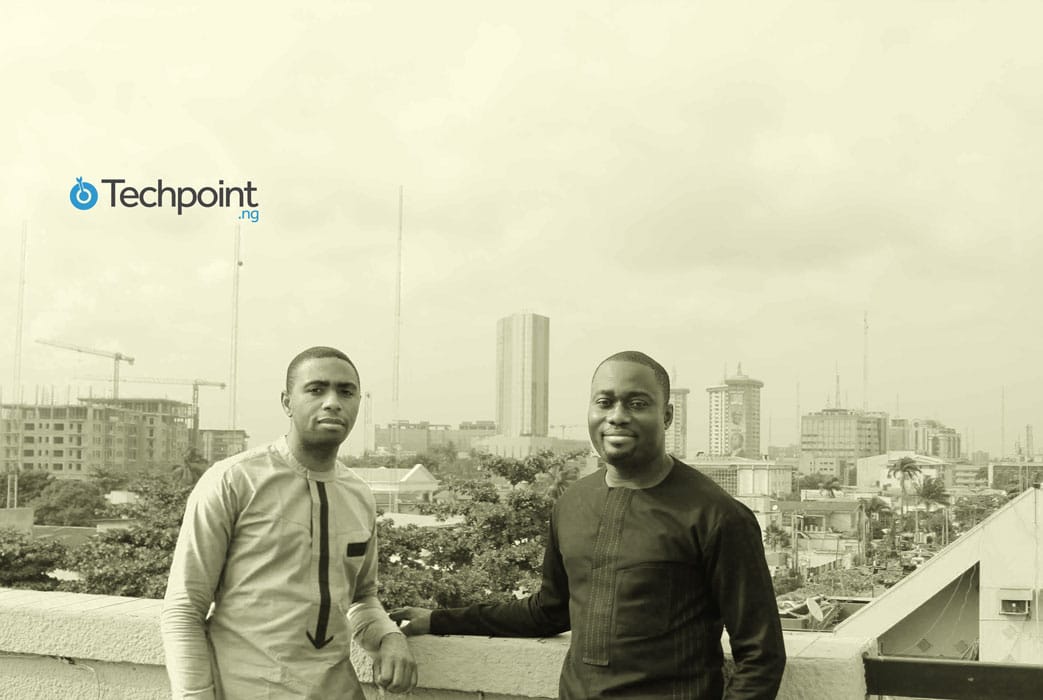 Never get satisfied with your present status. Irrespective of the fact that it is good to be a contented person, we should not be slackers. Being a Slacker doesn't necessarily mean you will be at the base level in terms of finances and materials, it simply means your potentials haven't been maximized. There's this place between true success and failure which is called the COMFORT ZONE; it is the starting point for successful people, where they feel their first breakthrough is just the beginning, and the top peak for slackers, where they feel they are on point and done.
Here are excerpts from Raphael from the interview:
There's an old Yoruba proverb that says that 20 children cannot play together for 20 years. When you build something and get to the point where you feel your baby is now on its feet, you have to ask yourself what's the best way of spending your time; that can actually benefit the industry.
Gbolahan while introducing himself basically had this to say:
I am Gbolahan Fagbure, Co-Founder SupermartNG. I've been in eCommerce now for 3/4 years now so, co-founding Jumia; we built that from scratch until we left in January last year. I've done other businesses before I decided to try my hands at entrepreneurship. In fact I worked in banking and consulting for about 4 years.
I'm so dependent on the greatest inspiration source of all times in assuring my convictions always and with this case not exempted.
Professionalism
The basic result of this term in any business is blatant credibility and reliability. "Be good at what you do and success will chase you."
In my relations with Raphael Afaedor at an event in EKO Hotels and Suites, his introduction to his exit from the panel created a powerful and envious impression on me. He didn't impress me with his looks - hey, I ain't gay - the way he carried himself was nothing short of great!. The manner in which Supermart's  "modus operandi" got dissected by him was amazing and I got wowed. Talk about what you know in and out and you will be regarded as a Superman. During the interview, Gbolahan reiterated that
I don't know if there's any that is unique to business like ours but, I think the key to running any business is finding good people across the organisation. We lay a lot of emphasis on the personal shoppers who are picking the items and the drivers delivering them. Personal shoppers are key to the operation so we train them in terms of knowing the difference between things like the regular and cherry tomatoes or different kinds of cheese, picking the freshest fruits and being able to contact and communicate with customers if they have to replace an item or suggest a replacement. Same goes for the drivers. If you've ever received a delivery from Supermart you know that our drivers are always well dressed and able to communicate effectively. These are things which may look simple but are critical to our operation. It takes time to train these people to deliver this kind of service. So for us trying to find the best people and training them properly are what we focus on.
Have a Target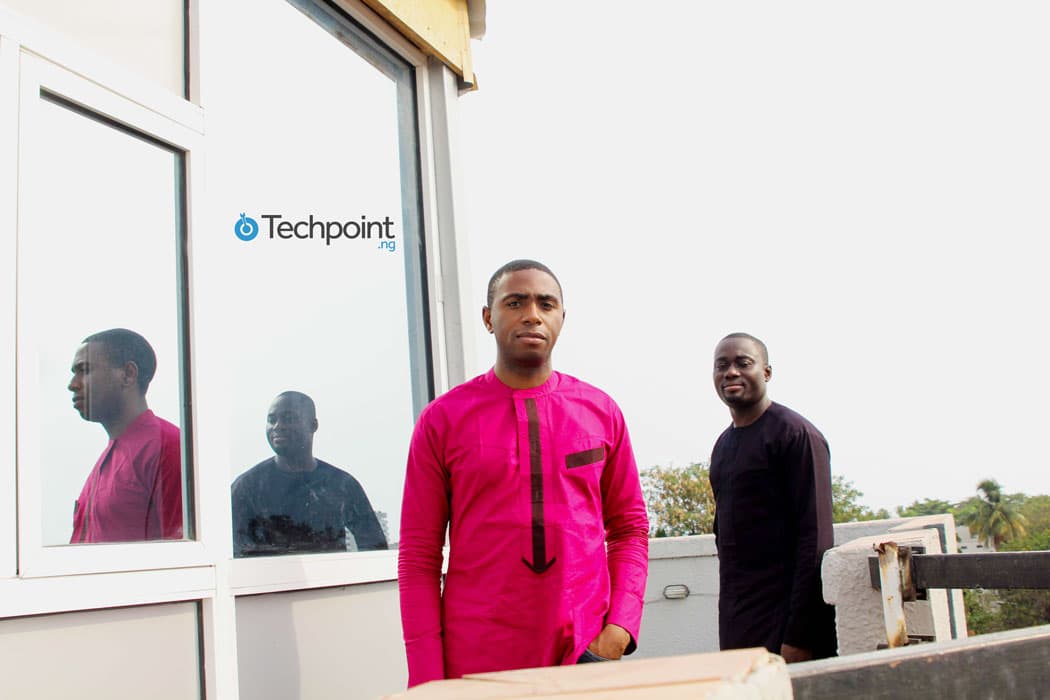 Target comes in different forms ranging from goals, audience, ambition etc. it simply means you want to get somewhere and you already know where you are going, how effortless will the journey be. Gbolahan said during the course of the interview
What is most important is knowing what kind of business you want to run, getting the model right, but more importantly identifying the culture within an organisation. If your goal is just to make money yes, you may make money quickly but it can easily disappear. It has to be a long term plan. Understand your business and identify if it suits your character.
Raphael also buttressed that
We designed the service around a corporate customer. These are people who when they have a need, and you're serving the need, they'll be willing to pay for the purchase. I think people are inclined to pay upfront. The question is if they trust the platform.
Remember Peeps, Everywhere is nowhere.
Effect plans before ever taking any Actions
This is a subsequence of the previous point made above. Assuming you were hungry, your target would be to eat, what do we do when we make up our mind to eat Amala (Yam Flour); we try to make it by boiling water and doing the rest of the rituals. Have you not planned before you managed the hunger problems you have? Ultimately, the basic and most important factor in making anything work anywhere is PLAN. Confirmed by Raphael in this interview, he emphasized on the importance of knowing how to get to where you want to get to
You need to have a clear idea in your mind who your customer is. Be conscious of the fact that it's not a walk in the park. You have to do it for the right reasons because it's not as glamorous as people think. Be ready to have a lot of sleepless nights. It's a lot of hard work but if you do it for the right reasons, if you believe that the end result is making society a better place for everybody then of course you can find the strength within to sustain you.
Foresight/Thinking Smart (Weigh every Pros & Cons with impartial Scrutiny)
Without saying much on this; I think we all agree that this guys are an intelligent duo and if anybody is going far in life irrespective of the connections and cash, IQ determines how far the individual goes.
………. "I think retail is going to be one of the biggest drivers of the Nigerian economy. It has to be, it's such a large population; 20 million in Lagos and 170 million around Nigeria. We have to facilitate commerce among ourselves. So the question then becomes are we able to use e-businesses to facilitate this. I think we have enough key crops of people. What we need to do is be smart with business so we do not lose money while trying to build an economy around retail online. A couple of years from now, I don't know what percentage of people will be online but certainly more and more people will be shopping online"………
I think what he meant in the last sentence was I don't know how much I will be raking in in a couple of years to come but I know it's much- Foresight.