Yesterday night, I took a break from my TV show marathon to see what was going on on Twitter, you know, like every young person. And I came away with a headache.
There was an argument about the color of a dress and it had taken the world by storm.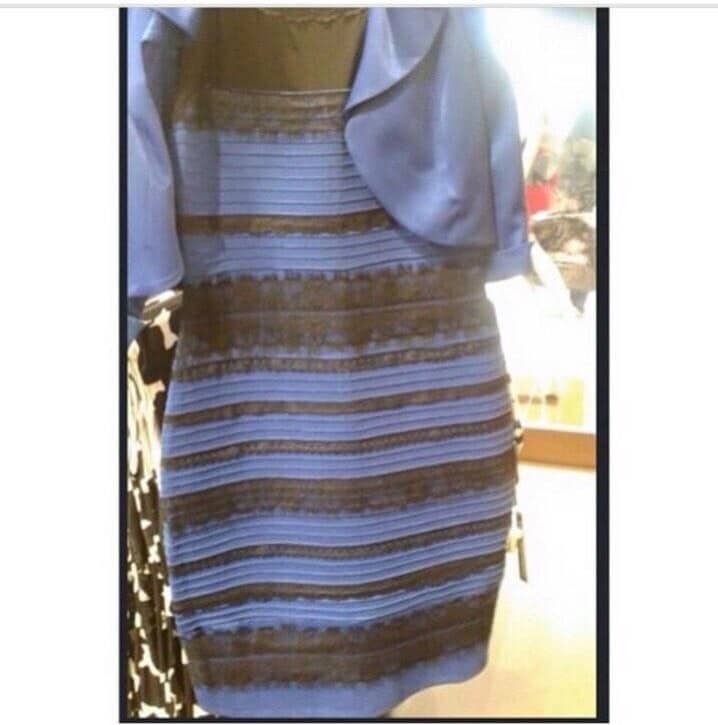 Looking at the above dress, I naturally saw white and gold, you know, because I'm well adjusted and all. But to my shock and annoyance really, some people see Black and Blue. Including our writer, Daniel.
Now I went to bed, but when I woke up this morning, people still couldn't see eye to eye about the color, celebrities included.
"@mindykaling: IT'S A BLUE AND BLACK DRESS! ARE YOU FUCKING KIDDING ME"

White and gold.

— Nathan Fillion (@NathanFillion) February 27, 2015
Lmao RT @Cyntheeya: Cc @OdunEweniyi "@SisiSugar: LOOOOL. RT @YuhhTube: YALL TOO QUICK #TheDress pic.twitter.com/jrGwuGdP5F"

— #ElChapo (@iamOMISH_) February 27, 2015
I'm so stressed. How do we live in a world where we see the color of a dress differently. There have been different theories as to why people are seeing the dress having different colors.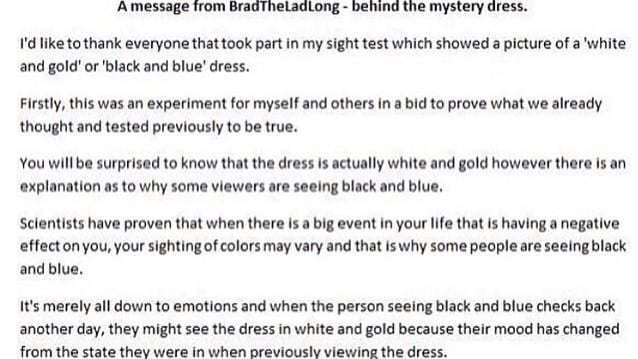 Cc @OdunEweniyi
I'm seeing White and Gold; and I think the rest of the world is insane. So what color do you see?