If like me, you still have a soft spot for BlackBerry phones, then I guess you'd be interested in knowing about the soon to be released device, the BlackBerry Leap (formerly known as the BlackBerry Rio; although not entirely certain).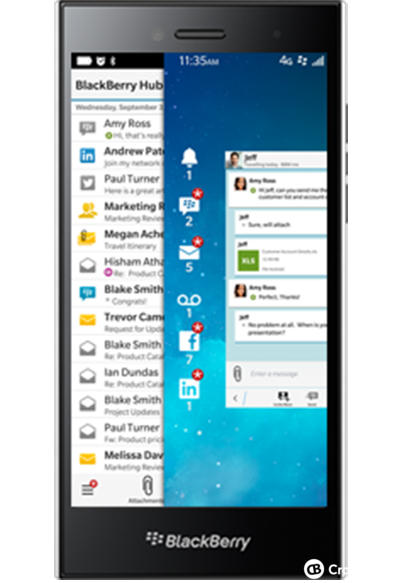 Since it was first leaked a lot of fan-boys wondered whether or not BlackBerry would go with the Rio name or a more expected Z20.
The device is still well underway, but these are the specs for the BlackBerry Leap:
9.5 mm profile
5" 1280 x 720 display
2MP front facing, 8MP rear facing cameras
2800 mAh non-removable battery
MSM 8960 Dual Core 1.5 GHz processor
2 GB RAM, 16GB Flash + Micro SD
Penta Band LTE + 4G Hotspot
Wi-Fi 2.4GHz 802.11 b/g/n
BT 4.0 / DLNA / Miracast
Dual Microphone
Speaker phone
Granted, it's good to see that this has 2GB of RAM, but that's just another reason for it to be too expensive and so is the big battery and that odd low-end screen. I think it'll end up being too damn expensive to compete as a budget phone. Not to mention without a physical keyboard and no real hardware unique benefits, it'll be hard to see BlackBerry differentiate itself.
Anyway, tell us in the comments section, would you use this phone?
PhotoCredit: CrackBerry