The iOS god has heard our prayers and is reportedly introducing brand new emoji characters that are more racially diverse than the present selection.
According to
TechCrunch
, the new emoji will roll out with the next version of iOS and OS X, later this year.
Beta testers
got a sneak peek at the new emoji yesterday and shared the images online.
The new update will allow users to select an emoji character from the "people" section and pick from a variety of different skin tones. It also offers different skin tones for hands, as well a greater variety of flags and emoji for many different types of families.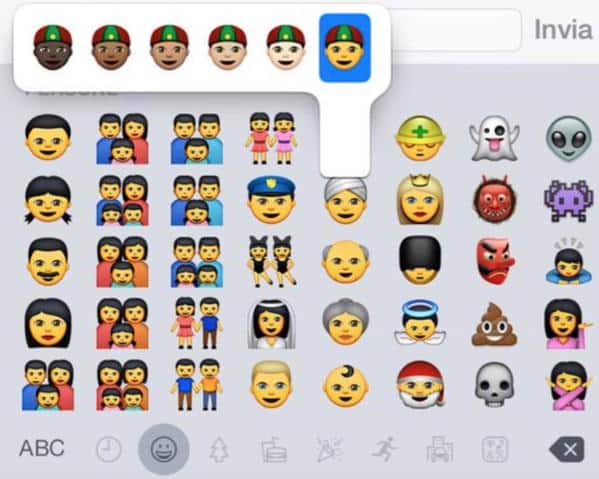 Apple also updated the emoji for its products, changing the iPhone emoji to an iPhone 6 and adding an Apple Watch.
As per usual, Twitter people always have a say. Sompe people like the updates while some think the new Asian emoji's are a "bit too yellow". And some others are upset that there was "no option for natural hair, weave or redhead"; proving once and for all that even with emojis, you cannot win.