In Omokri's Case, Favs always win.
President Goodluck Jonathan has improved (yes, improved) his social media team, by demoting the consistently controversial Reno Omokri, and appointing Obi Asika as his new senior special assistant on social media; better late than never, I guess. I think Mr. Omokri certainly did more harm than good to the president's campaign.  The move should breathe new life into the president's social media image, which has taken a big hit, thanks in no small part to Mr. Omokri's jaded approach to his job, well, former job.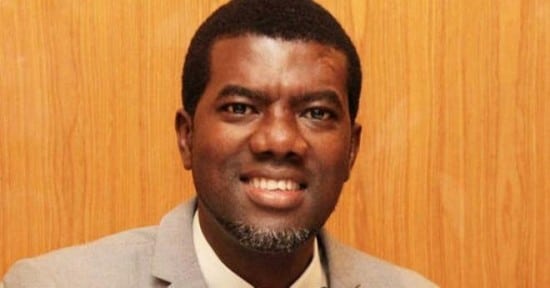 I guess Mr. Omokri's ill-advised informal online polls that inadvertently showed that President Jonathan would lose the 2015 elections to the opposition APC presidential candidate, Muhammadu Buhari, by a wide margin was the straw that broke the camel's back. He has also been linked to a number of scandalous and dubious activities, although none of the claims have actually been officially verified, he has been more of a distraction to the president's campaign than anything else.
His replacement Obi Asika, is one of the co-organizers of "Social Media Week" in Lagos, and is a pretty well-known figure in Nigeria entertainment scene. He most known for being the founder of Storm 360 Ltd Founder which drives urban entertainment and works with the youth market across Nigeria. He has been one of the key drivers of the emerging entertainment industry in Nigeria and we work across TV, film, music, digital and merchandise.
I honestly think Omokri dragged that campaign through the mud, and with Asika there is really nowhere to go again but up [I hope].
I secretly wish it was Tolu Ogunlesi though.