Last year saw the introduction of two ultra cheap Android devices, from Dubai-based Innjoo Mobility, into the Nigerian market -- the Innjoo i1s and Innjoo i2. They were instant hits, many thanks to the below 20k price mark, which the company achieved by striking exclusive online-only deals with Jumia.
Based on that success, Innjoo Mobility has decided to take the market even more seriously by officially launching a flagship for the first time ever in Nigeria. The Innjoo One is an Android KitKat 4.4 phone spotting a 13MP primary camera and 5MP front, with 2GB RAM, 16GB internal memory and a 1.4 GHz octa-core processor.
Techpoint received a review unit ahead of the launch event on Wednesday. Here are my first impressions of the device.
iPhone look and feel
The Innjoo One is 6.9mm thin, weighs only 123 g and with its full metal body frame, has all the makings of a high end phone. In fact it looks like a bigger, slimmer version of the iPhone 5s, only it's way cheaper.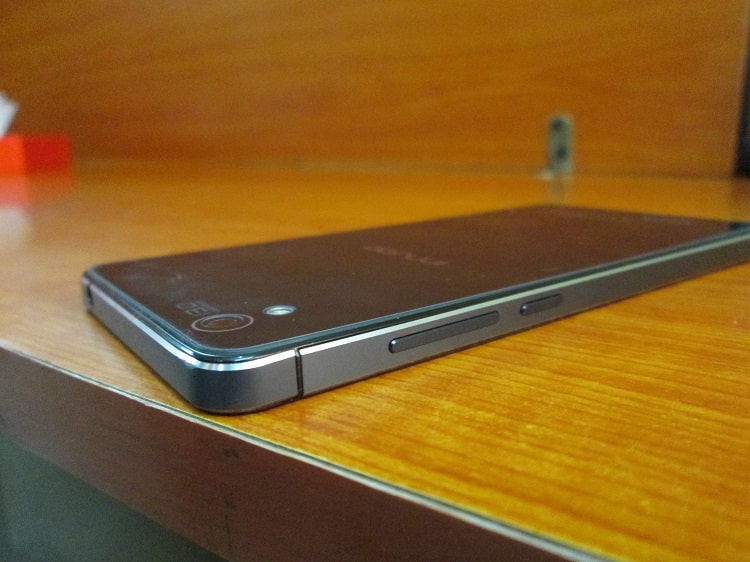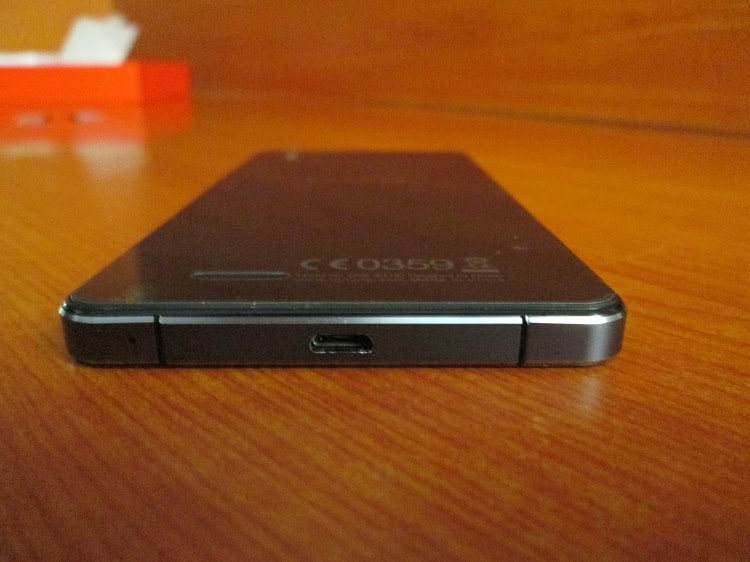 Similarities are not limited to the body. You'll also find them in the UI...
Why no app drawer?
Apple fans will love this but it's very alien to Android faithfuls like myself -- the Innjoo UI has got no app drawer. You know, that very useful interface where you can view all your installed apps. It's gone. Shortcuts are gone too.What you have instead is home screens, app icons and folders. Yep, just like on the iPhone.
Bear in mind these are app icons, not shortcuts so, pressing and holding actually unintsalls an app, rather than delete its shortcut from the homescreen. So if you are an app junkie, what you end up with is a complete mess of icons on your third homescreen. If you want any level of sanity, you have to utilize folders extensively.
It's not exactly Dual-SIM per se…
The Innjoo one comes with a non-removable battery so there's no space at the back of the phone to insert SIMs. What you'll find instead is two SIM tray entries to the side.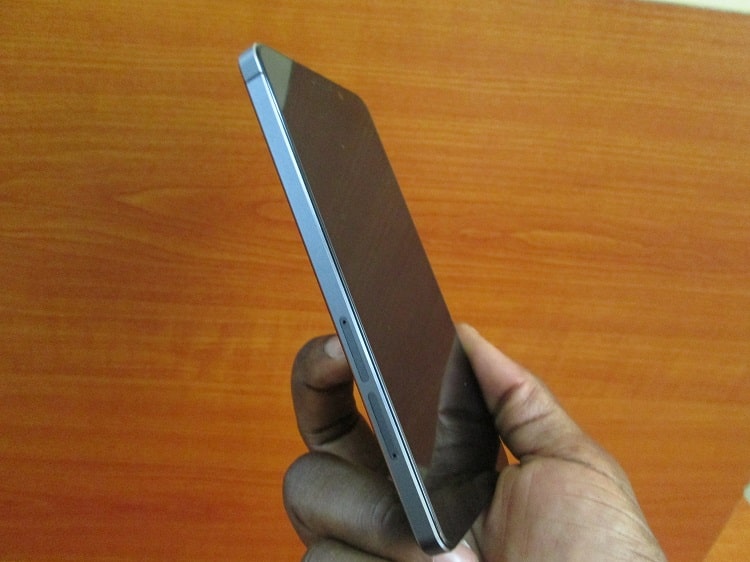 But while one slot is designed to accommodate a single micro SIM, the second slot is designed to double as a nano SIM or memory card slot. Which means you have to make the choice between using only one Micro SIM and a memory card or two SIM cards and no memory card.
I imagine this arrangement is unfavourable for memory space junkies who might want both dual SIM and expandable memory at the same time.
Love, love the display
I'm quite impressed with the Innjoo One's crisp display. Perhaps this has a lot to do with the Dragontrail Glass (no, not Corning Gorilla) display. Even under direct sunlight, I find that I'm able to get by comfortably with around 30% brightness. Th
Performance beast... so far
I mentioned earlier that the Innjoo One runs on a 1.4 GHz 8-core processor. I am yet to put those 8 cores to their full use because I've basically been running on 'CPU power saving mode' since I got the device. But that hasn't stopped me from playing Spiderman Unlimited and Hitman Go totally free of lag.
And it works. I managed to get 6 hours of intensive (mobile data on, about an hour of gaming with sound, lots of downloading and over 30 minutes GPS navigating) use out the small 2600 mAh before it dropped to 10%. Considering I'm not much of a gamer, I can already tell I will be using the phone permanently in CPU saving mode.
One small issue...
I'm hoping this is isolated to our review unit. For some reason, the touchscreen tends to be randomly oversensitive. It doesn't happen all the time but when it does, the best thing is to turn of the display and put down the phone for a few minutes.
But that's not nearly half as annoying as the fact that I can't use the 'p' button on the keyboard. I've tried changing keyboards but I still get the same result. For some reason, that particular spot on the screen is rendered inactive. Again, it could be an isolated issue. I've reached out to Innjoo for comment. In the meantime, watch this space for the full review.
The Innjoo One will be launching officially this Wednesday, the 11th of February at a press event in Lagos. While there's no information on pricing yet (to be announced at the event), the Innjoo One will be available for pre-order, soon after the official launch.