When someone plans to share and says: "I have an idea!" I am always keen to listen. I see a lot of folks out there  guarding their ideas, citing the fear of predators who steal their ideas. They have not actually started, but are already carrying the "messianic burden." What if it does not work? What if it is not fit-for-market and just another wild goose  chase?
When I see people frightened to share ideas, I chuckle with understanding. This is because ideas will always be worth a kobo. The actual work is to keep being persistent until when real value is drawn out.  I will share my thoughts to you on what I believe underlies an idea:
Ideas don't come out of nothing
There have been forces of history that stand as planks for whatever a  person is about to do. BudgIT as an instance would be dead on arrival if we had a military dictator who only reads the budget on January 1 and thereafter padlocks it inside dusty shelves. What if there was no medium to share data (Twitter, Facebook and digital media) or there was no Open Data revolution that propels data transparency? The fact  is that if we think deep, realise that an idea is either an improvement of the status quo or the disruption of what  existed, we can be more sober with the new (tech and non-tech) ideas concerning the work about to begin, and the work that MUST begin.
An idea from the day it was imagined will never be in a perfect state
The human mind will miss several plots  until the idea actually transcends the mind and achieves even the most basic stage of implementation. Most times, it  is the process of starting out that retells the entire plot or confers on us another opportunity to rethink what we have  already started. When you think of that tech idea, please understand it is unmined, crude and it is being shared. The  entire work will likely begin when the implementation phase starts. An idea will constantly have to go through processes, cutting out the infatuation, the rosy picture that comes with the initial start and in the end, it will be clear  that what must happen beyond that Eureka moment. Continuous work to improve ideas to become what works, is the real work.
Ideas flourish best in creative environments that propel innovation, find one
There is a huge possibility that I would not have started BudgIT from my little corner of First Bank without the enormous technical and mentorship support that the Co-Creation Hub offers. The glaring reality is a lot of folks begin ideas but without such creative spaces and minds to exchange ideas, iterate and make it count, the potential to flourish is under threat. According to the "The Natural History of Innovation," you will need these networks – mentorship, capital, strategy - to complete ideas. You will need a synergy of other thoughts that see things from  different angles to take a better position on what you imagine is the next big thing you are about to do.
Begin. There is no other way
Irrespective of whether it is a right or wrong idea, it is better to begin and persist until there is enough reason to think otherwise. One thing common with innovators has been serial failure at grand ideas that never worked. I have also run a climate change/sustainability organization that I had to hibernate, after spending huge funds on it. It came with its lessons because the only way to toughen your spirit, expand your mind and raise your level of thinking is to start.  I have learnt that the lessons gained whilst on the journey are greater than the final outcomes. If 'ideators' actually place more premium on the process, rather than the outcomes, it is a better way to persist than give up. An idea is the beginning of a process with shifting outcomes.
Find white spaces and lonely moments to reflect
As a person continues the work of improving ideas, it is important to find white spaces and lonely moments to reflect serially on the idea that you are pushing. I have learnt that once you enter into the wheel of work, there are hardly times to reflect and rethink the entire enterprise. You will always have to make the time to think deeply on the direction, the scope and also the unnecessary weights and missed opportunities. Every idea needs you to periodically sit back and reflect on its trajectory.
An idea is not a Eureka moment, nor does it stand solely as an Epiphany. That is just the beginning. It is crude and raw, and needs to be tendered and managed until tangible value can be drawn from it. You need to allow the idea leave your head, leap onto a page and be brave enough to let it morph into a tangible tool serving humanity. When one launches into an idea, then one actually understands it was never about the first feeling that you felt. It often transpires that the refinement of your idea will go on to reveal even more doors of opportunity and a greater chance to make a change, which was all linked to that very first idea.
About Author
---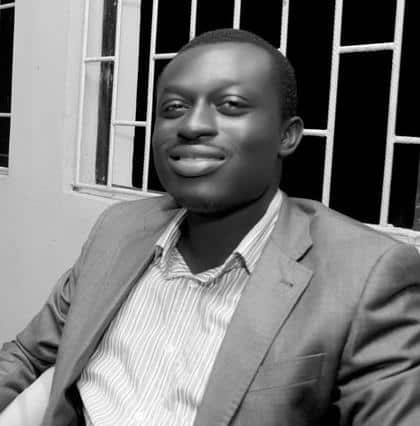 Seun Onigbinde is the co-founder of Budgit, a CcHUB-incubated startup focused on making the Nigerian budget simpler and more easily accessible to all Nigerians.