On September 18, 2023, the Innovate Africa Foundation joined forces with the Silicon Valley Product Group (SVPG), WorkNigeria, and Interswitch to kickstart the 'Inspire Africa Conference' at the Eko Convention Centre in Lagos, Nigeria.
This four-day event aimed to inspire Africa's young talent to harness the power of technology to shape the continent's future.
Rebecca King, representing the Innovate Africa Foundation, highlighted the conference's pivotal role in elevating the capabilities of African youth in product development. The workshops will provide emerging talents with entry-level career opportunities and deepen the knowledge of those already in the product ecosystem. This will contribute towards enhancing product innovation not only in Nigeria but also across Africa.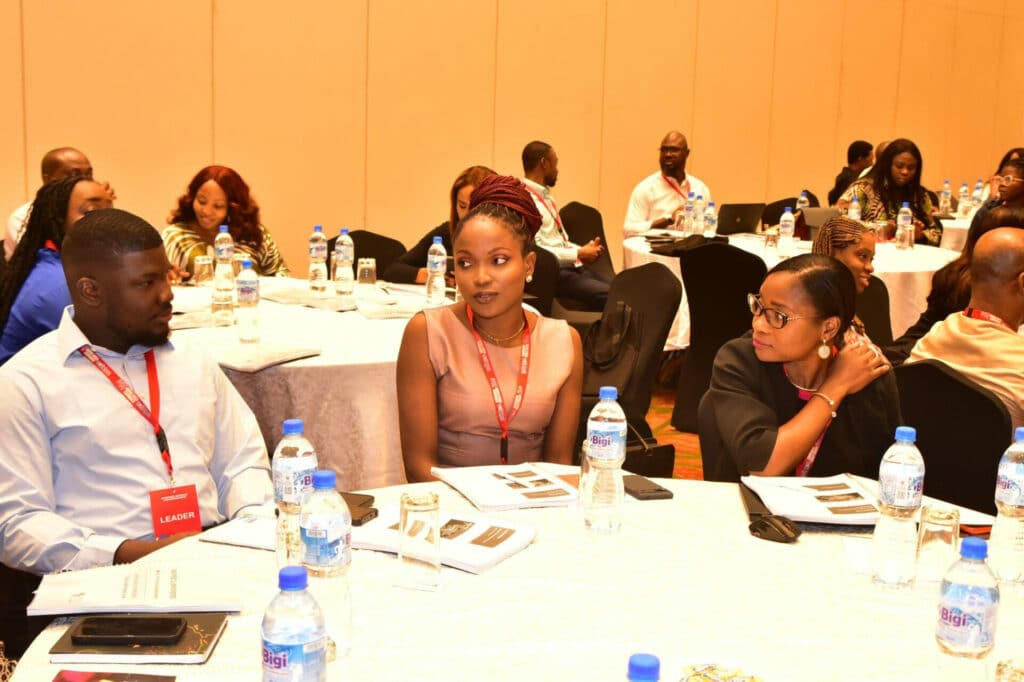 Marty Cagan, renowned global product leader and founder of SVPG, emphasised the importance of young African minds leveraging technology to establish transformative enterprises capable of creating meaningful employment opportunities for the continent's fast-growing youth population.
Cagan guided the audience through a journey of guiding principles and concepts in product management. He stated that products are powered by insights and that it is a team sport. He added that product teams should have direct access to users, data, and stakeholders to create a good product.
He spoke about product discovery as the process by which an effective solution is developed, emphasising its role in managing risks. Cagan also touched on product delivery, noting that small, consistent changes are more effective than seasonal updates.
He closed with the concept of a product culture, asserting that great product teams have great cultures. Finally, he advised the audience, 'You have to overcome your fear of failure to build your product.'
Cagan proceeded to introduce the industry heavyweights who make up the esteemed partners of the Silicon Valley Product Group (SVPG): Jon Moore, Lea Hickman, Chris Jones, Martina Lauchengco, and Christian Idiodi, all of whom actively participated in the conference and workshop training.
The conference featured a range of insightful panel sessions, providing an invaluable platform for participants to glean insights.
One of these panel sessions, titled 'Leading from the Front,' featured local product leaders such as Funto Akinbeshin, Senior Product Manager at Spotify; Princess Edo-Osagie, Product Leader at Interswitch Group; Anthony Isichei, Senior Product Manager at Pagatech Limited; Temi Giwa, Product Lead at Paystack Nigeria; and Zainab Arilesere, Product Leader at Omnibiz Africa.
They shared their journeys into product management, their approaches to guiding and communicating with teams, and the qualities they seek when hiring, which they identified as curiosity, problem-solving skills, grit, and effective communication.
Marina Lauchengco delivered an in-depth keynote titled 'How Africa Can Become a Superpower.' She shared insights on how to build great products and dispelled product myths, and gave call, saying that the time is ripe for Africa to build and ascend the ladder.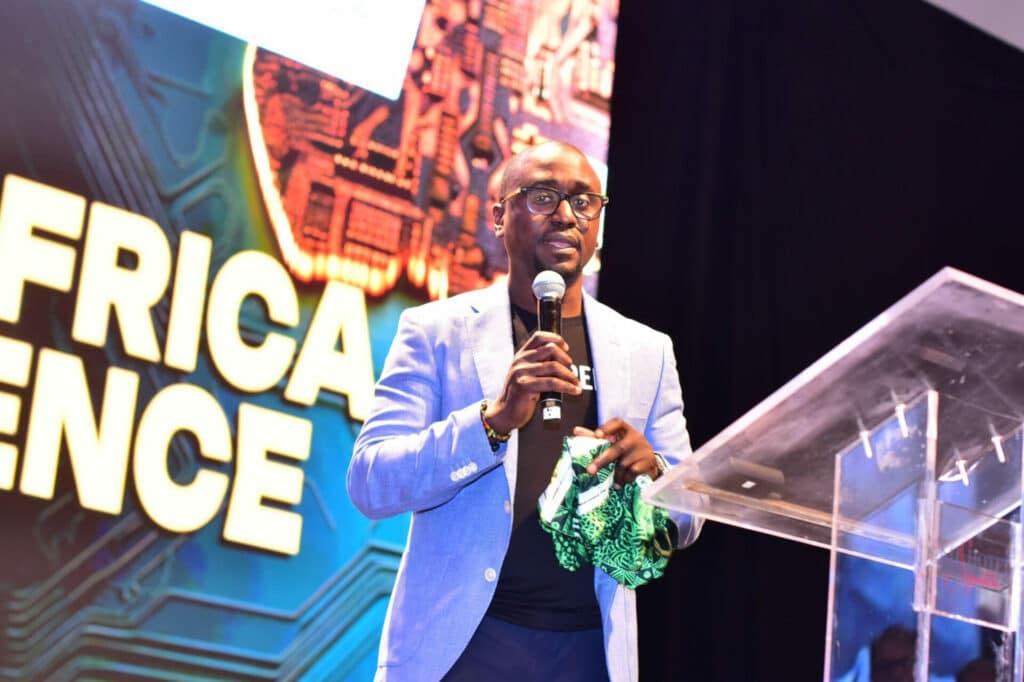 Speaking to reporters at the conference, Emmanuel Idiodi who is also the founder of WorkNigeria said that Marty Cagan's new book should be out by March 2024. The book will discuss how companies can transform to operate like the best companies in the world.
Idiodi also had advice for people starting out or planning to start in the tech world. He said, 'Tell people to practice problem-solving; practice it in your everyday life. If you're not good at solving problems, you won't be good at solving problems with technology. So, I say you don't need permission to solve problems.
For people starting their journey, I encourage them to volunteer and find a company that is addressing the problems in their lives. Start your own company; it is the fastest way to learn what we do in product development.'
Christian also expressed his fascination with Africa's potential, stating, 'Somebody asked me the other day how only 25 percent of Africa is on the internet. I replied, "We created seven unicorns from the few people who discovered the internet." Imagine when 30 to 50 percent of Africa discovers the internet. I am fascinated by what we have achieved without the ability to use modern technology.
I look forward to what we will accomplish when we all work together using modern technology to solve problems. I am eager for us to change the landscape of all our problems, including healthcare, unemployment, work in Nigeria, online job opportunities, food, electricity—using technology to accelerate the solutions.'
He added that the government needs to provide an enabling environment for technology to succeed.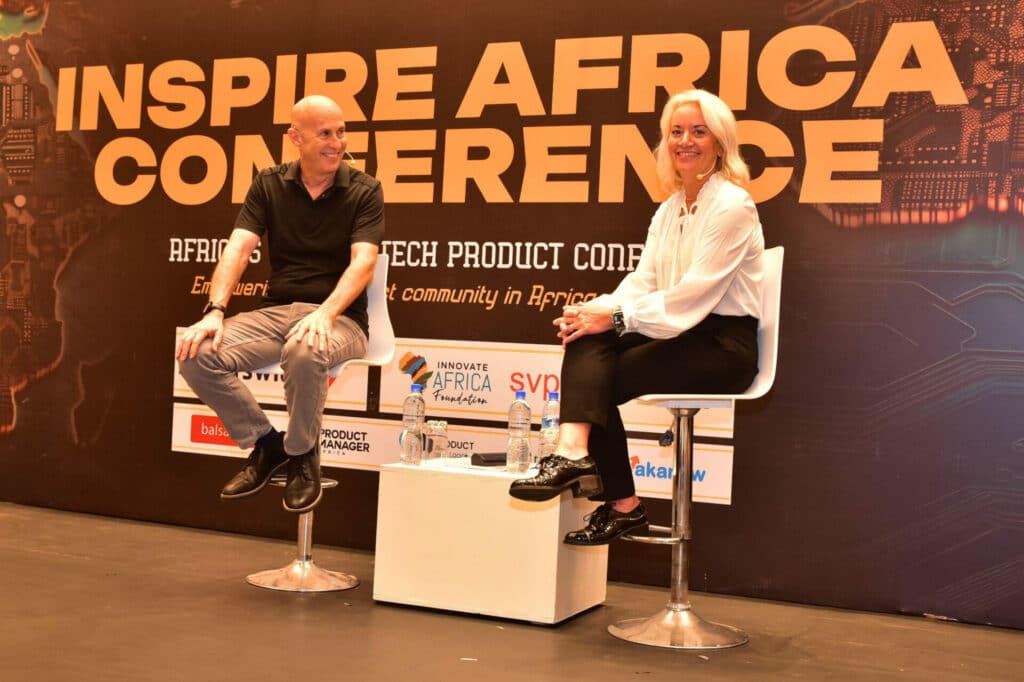 Marty Cagan spoke about the scarcity of talent in the tech market: 'There's a real shortage of talent in the tech market. I'm from San Francisco. It's so hard to find people because it's so expensive to live there. Most people can't afford to live there and work there. So, we've faced a talent shortage. We need talent.
We do a lot in China, India, and Europe. There are many talented individuals in Nigeria without jobs. The idea is to help Nigerians get better jobs and also empower them to create products, be it for Nigerians or global companies like Google.'
He clarified that SVPG doesn't fund businesses but provides training and consulting services. According to Cagan, they work with senior leaders and the entire company, not just product managers.
In closing, Cagan expressed hope for the tech community in Nigeria to accelerate rapidly, and he acknowledged Christian and his team's efforts to develop the tech community.
Princess Edo-Osagie from Interswitch expressed satisfaction with the Inspire Africa Conference, citing that their expectations were exceeded by 200%. She said one of their goals was to train a group of people from work simultaneously, and they were able to accomplish this objective.
Edo-Osagie also commented on the importance of events like the Inspire Africa Conference. She stated that such events provide companies, like hers, with the opportunity to learn and develop innovative solutions to the numerous problems that exist in Africa.