Barev,
The Director General of the Communications Authority of Kenya (CA), Ezra Chiloba, has been suspended. Even though the reasons for his suspension are unknown, the former acting CEO of the Kenya Film Classification Board (KFCB), Christopher Wambua, has assumed his role in acting capacity.
Chiloba, who assumed the DG role on September 28, 2021, for a four-year renewable term, succeeded Francis Wangusi, whose tenure ended in August 2019.
Before that, he was a Principal Partner at Chil & Kemp Strategies Ltd, a strategy management company, where he focused on leadership and management effectiveness, policy and regulatory analysis, and strategy and risk management.
From 2015 to 2018, Chiloba worked for the Independent Electoral and Boundaries Commission (IEBC) as its chief executive officer/commission secretary.
Here's what I've got for you today:
Zimbabwe receives Starlink's licence application
Uber and Bolt drivers protest in Gauteng, South Africa
ANKA gets $5 million
Zimbabwe receives Starlink's licence application
Zimbabwe has received Starlink's application for an operating licence, and the Postal and Telecommunications Regulatory Authority of Zimbabwe (POTRAZ) is reviewing it.
The country's Minister of Information, Publicity, and Broadcasting Services, Jenfan Muswere, announced this on Monday. He claimed that fibre connections alone won't improve connectivity in Zimbabwe's more rural areas, but Starlink will.
It's not clear when Starlink will be available in Zimbabwe. While the company plans to launch operations in the Southern African country in Q4 2023, reports suggest that it is sending a revised date of Q2 2024 after receiving a preorder for the kit.
Meanwhile, Mozambique, which this year became Zimbabwe's first neighbour to operate the service, has made it much simpler for Zimbabweans to obtain these kits.
How? Zimbabweans have learnt they can register their kits in Mozambique and use them in Zimbabwe without having to pay for a roaming plan or deal with its limitations (60-day roaming access).
This news comes two weeks after POTRAZ warned against the unlicensed use of Starlink. At the time, the country was experiencing an epidemic of reselling.
Sidebar: South Africa implemented much stricter rules regarding the use of Starlink in August 2023. Until the company obtains the necessary licences to start providing the service, the importation, distribution, and use of Starlink services are prohibited in the country.
Uber and Bolt drivers protest in Gauteng
Ride-hailing drivers in Gauteng, South Africa, started a two-day "last-push protest" yesterday. They gathered in the Central Business District of Johannesburg before marching to the Premier's office, a government office in Johannesburg.
The protest is in response to their complaints about the government's introduction of Bajaj Qute vehicles that use ride-hailing apps.
Some backstory: Between July and August, Bolt and Uber announced partnerships with the Gauteng provincial government to provide Bajaj Qute vehicles, scooters, skill development, and other entrepreneurial support to couriers and drivers using their platforms.
But these drivers are against this alliance because, in the words of Kenny Moretsele, a representative for the E-hailing Partners Council, "this is the same government that we have been pouring our hearts out to regarding our challenges in this industry, and now they have decided to enter into a partnership with the companies that have been exploiting us for years."
Further, the launch of the Bajaj Qute vehicles creates a cheaper category of services, which could drive out existing players in the sector because it offers the lowest prices.
Consequently, Uber and Bolt drivers went offline yesterday and will do so again today.
What's more, while yesterday's march was aimed at speaking to the government about their complaints, the protesters will march today to the Uber and Bolt offices in Parktown North and Randburg, respectively.
ANKA gets $5 million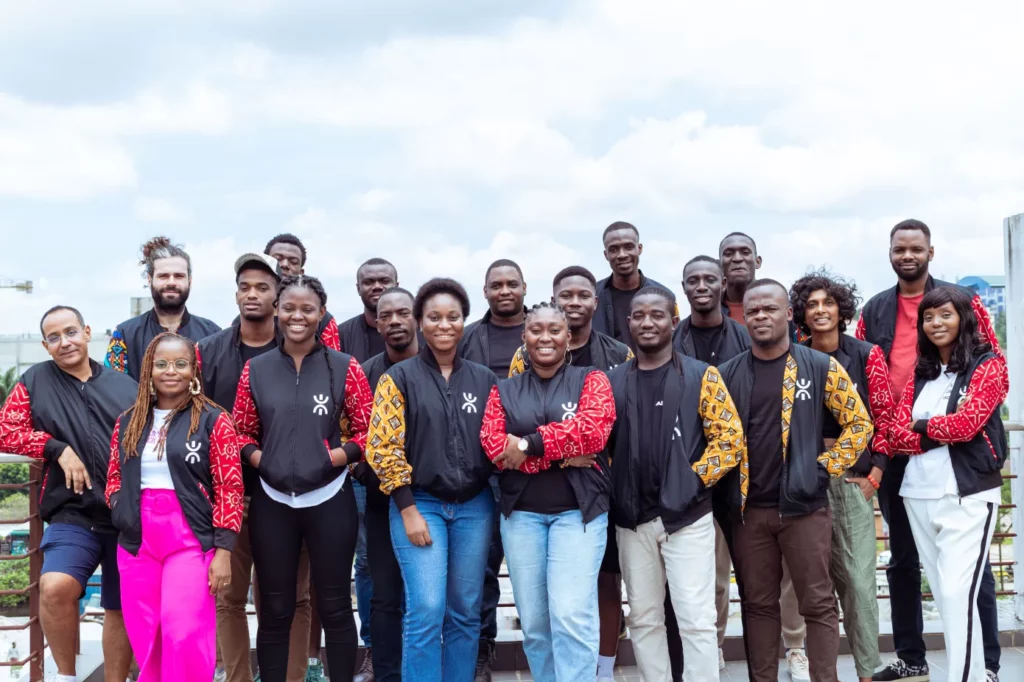 ANKA (formerly Afrikrea), an Ivorian SaaS eCommerce platform, has raised $5 million in a pre-Series A extension round that combines debt and equity.
The International Finance Corporation (IFC) led the round, with Proparco and Bpifrance participating.
The company plans to use the funds to expand its presence in top nations where it has already experienced unmatched growth, including Nigeria and Kenya for the number of sellers and the US for the number of customers and subscribers.
ANKA considers itself an all-in-one SaaS for multinational African companies. However, it ran an online store (Afrikrea) for apparel, accessories, arts, and crafts with African roots and inspiration until 2021.
Now, ANKA acts as a one-stop shop for three different user types: exporters looking to ship internationally, online retailers using multiple channels who want to combine all of their orders on one platform, and dropshippers looking to produce, ship, and create jobs in Africa while getting paid internationally.
By 2030, ANKA hopes to onboard 100,000 African sellers with the help of this funding while using the debt component to cover short-term cash needs for things like shipping and payment float.
In case you missed it
What I'm reading and watching
Opportunities
Have a wonderful Wednesday!
Victoria Fakiya for Techpoint Africa.