The maiden edition of the East Africa Digital Innovation Summit (EADIS), which is the largest regional gathering of tech professionals and enthusiasts, government officials, students, and other stakeholders in Africa, starts from July 6 - 9, 2023.
The first day of the summit will be held in Nairobi, Kenya, and it's the East Africa Digital Youth Conference. The conference will focus on the growing young population in Africa and how to usher them into the future of digital transformation in the region.
Over 1000 people are expected to be in attendance on the first day, especially students, government officials, and other stakeholders in the education sector in the East African region.
The unique conferences bundled into this summit are designed to bring everyone together to explore the present state of digital transformation and how to enter the future in the best way possible. According to the organisers, "there's no future without the present, and vice versa. When Web2 and Web3 collaborate effectively, then we can usher in the future of digital transformation."
In other words, attendees should also expect to interact with technologies and ideas that cut across the worlds of Web2 and Web3.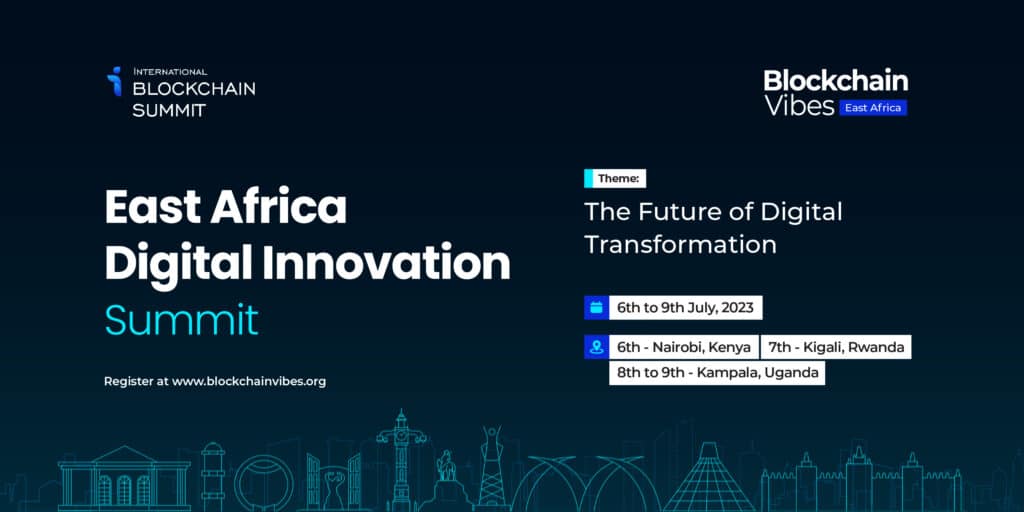 From the first day to the last day, there will be a focus on education, entrepreneurship, innovation, and networking with a major goal in sight: the digital transformation of the continent.
According to Franklin Peters, founder of BoundlessPay and convener of Blockchain Vibes, there are going to be interesting activities at the East Africa Digital Innovation Summit, with the various governments in that region actively involved.
He added that startups will be present, and there will be investors attending the summit to meet with startups and interact with the ecosystem.
Peters said that the summit provides a great opportunity for startups in that region and businesses looking to enter that region to showcase their products to a large audience and also gain valuable networks.
After the East Africa Digital Youth Conference, the summit will continue the next day in Kigali, Rwanda, and come to a grand closing in Kampala, Uganda. Stay tuned, as more information on the speakers and what to expect in the remaining days of the summit is coming soon.
Head over to the Blockchain Vibes website to register to attend the biggest summit on the continent and be a part of the force pushing digital transformation.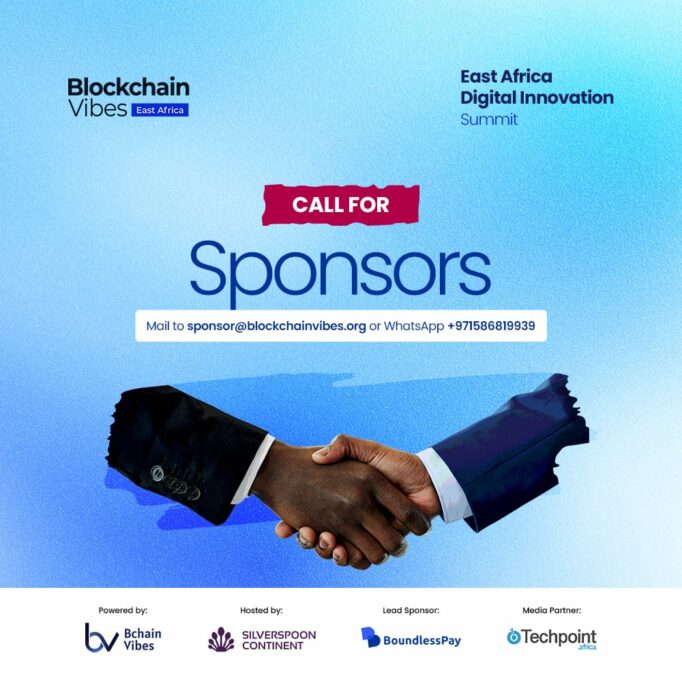 To partner with the organisers of the East Africa Digital Innovation Summit and showcase your business at the summit, contact the blockchain vibes team via email at [email protected] or send a text to +971586819939 on WhatsApp.