The organisers of the Blockchain Vibes, in partnership with Boundlesspay, SPC Universe and Techpoint Africa, are thrilled to announce the East Africa Digital Innovation Summit, which will be held in three cities and three countries from July 6 to 9, 2023.
According to the organisers, led by Franklin Peters, founder and convener of Blockchain Vibes, the vision that led to organising this event was the passion to create an enabling environment for innovation and strategic discussions to happen in the areas of digital transformation and industrialisation in the East African region.
To accomplish this, the Blockchain Vibes team have set out on a mission to bring together key industry players who are building on the present digital transformational solutions with those who are building on the future for an educational transfer of information and knowledge between the two parties.
The East Africa Digital Innovation Summit will be the melting pot for Web2 and Web3 technologies, with the goal of engineering conversations that will speed up digital transformation in the region and continent at large.
What should attendees expect at the East Africa Summit Digital Innovation Summit?
There will be global panel discussions from various industry experts who are building with digital transformation in focus, keynote speeches on what the present and future of digital transformation hold for all, an exhibition of startups, SMEs and global companies showcasing their products, networking sessions, an award ceremony and an after-party. Attendees should look forward to an incredible time traversing three incredible cities in three countries that continue to put East Africa on the global map.
Who can attend the summit?
The summit is open to all stakeholders in the digital transformation movement, which are government agencies, startups, tech professionals, lawyers, students, educators, digital creators, tech enthusiasts, and everyone utilising technology in Africa.
Where will the East Africa Digital Innovation Summit be held?
The Summit will be held in three cities in three East African countries for four days: Below is the itinerary for the summit:
July 6: East Africa Digital Youth Conference in Nairobi, Kenya
July 7: East Africa Digital Entrepreneurs Forum and startup pitch contest in Kigali, Rwanda
July 8–9: East Africa Digital Innovation Conference and Awards and VIP Cocktail Party in Kampala, Uganda
How do I register to attend?
Head over to the Blockchain Vibes website to get your tickets now. It's important to note that the tickets are limited, so hurry up and get them now.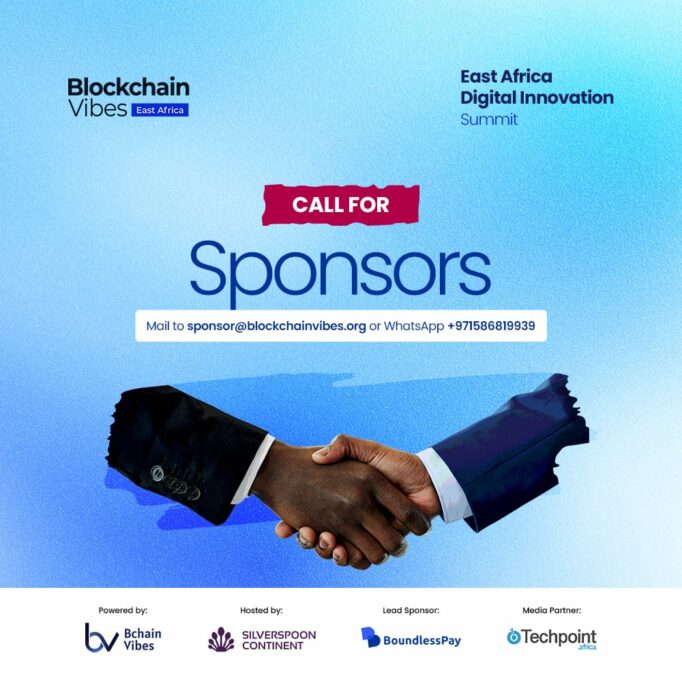 You can be a part of the largest digital transformation summit in East Africa through sponsorship or an exhibition. For more inquiries, contact the blockchain vibes team via email at [email protected] or send a text to +971586819939 on WhatsApp.