It might be fun to watch your TV show lawyers win a case in court, but in the real world, that's often a pyrrhic victory. Like the ancient Greek king, Pyrrhus, it'd leave you pondering, "Yes, we won. But at what cost?" Nearly every business involved in a court case has asked this question.
For instance, Apple and Samsung spent millions of dollars in seven years on a series of lawsuits spanning nine countries. They both won some and lost some. In a fresh 2014 battle, Apple sued Samsung for $2 billion but got $120m in damages.
"It is hard to view this outcome as much of a victory for Apple," said Brian Love, a US-based law professor, to the UK's Guardian, arguing that the amount awarded was just a little more than what Apple spent to litigate the case. It's safe to say both parties were spent by the time they settled in 2018.
Disputes like Safaricom v. Airtel in Kenya and Oando PLC v. Nigeria's Securities and Exchange Commission, are some high-profile instances in Africa. They've battled issues ranging from unfair competition to financial impropriety.
Check out the worlds of founder vs investor, insurer vs insured, bank vs customer, employer vs employee. You'll find parties having issues that could lead to court cases.
It's in this messy world, we find Angelo Kweli, CEO of E-Arbitrator — an online arbitration startup poised to navigate the turbulent world of business.
But how does Kweli plan to do this in a world where disputes are as inevitable as the rising and setting sun? Let's find out.
Coming from the battleground of disputes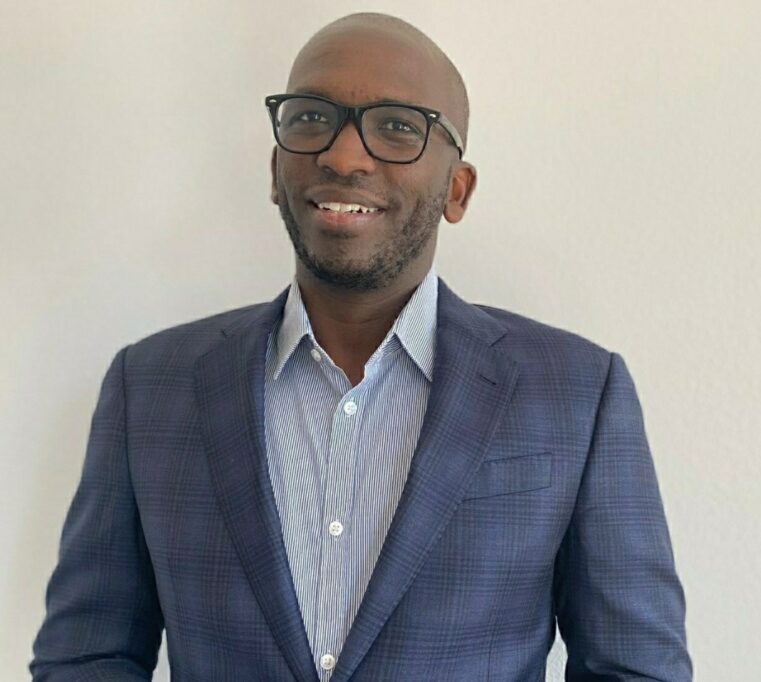 The author of this article shies away from disputes, but Kweli played in an industry that's arguably an epicentre of disputes — facilitating eCommerce with the likes of Amazon, Walmart, and Shopify.
If you've ever used an eCommerce platform or tried to buy something from an online vendor, chances are that you've had issues with the product or the seller. The phrase "What I ordered vs what I got" became a social media meme for good reason.
If you thought African eCommerce was problematic, the supply chain and inventory issues created by COVID-19 more than tripled the difficulties. It was time for Kweli to pivot.
"Products were scarce, but the one thing that was available was people," Kweli recounts, "we thought of using existing platforms and payments systems, not to connect products to people, but to connect people to people. Especially in the legal field."
Playing at the heart of disputes between sellers and buyers in Africa's growing eCommerce space, Kweli realised there's no neutral place for sellers and buyers to resolve their controversies. A neutral place with people who understand eCommerce enough to be able to resolve these issues. However, the problem was multifaceted.
"I was personally facing the pain of slow legal justice at the time. We had been involved in a commercial land case for many years that's been unresolved. We started thinking of simply meeting the counterparty at a neutral space to connect."
Kweli was no legal expert, so he approached his co-founders who were lawyers, and other legal advisors, but they didn't think much of the idea.
"It took a lot of building, creating prototypes, and getting multiple arbitrators to sign up for them to realise it could actually be a viable business."
Thus came the foundation for what we call E-Arbitrator today. But how does it work? How is it different from regular arbitration?
Fusing technology with an ancient practice
Most lawyers today would advise the aggrieved to settle rather than go to court. Arbitration is usually called alternative dispute resolution, but for most African societies it was the main way to resolve conflicts. Formal courts are actually the new kids on the block.
African leaders mediated disagreements in a way that benefitted the disputing parties and the community at large. This system embodied the saying, "no victor, no vanquished", which is distinct from the current practice of winning or losing a court case.
"Even if you win a court battle today, you don't walk away feeling like a winner, because it's not a pleasant experience. We're trying to use technology to bridge that gap to resolve disputes."
Even more significant is Africa's growing trade landscape, spurred on by landmark trade agreements and increasing digital penetration. Tech startups are building relationships across borders, and Kweli is adamant that this is fertile ground for contentions and disputes.
"If you travel to Kigali for a business deal and things don't go right, we should be able to hash things out without making another trip. There are arbitration centres in Nigeria and Kigali, but we do it online, so it makes sense for people across borders."
For those wondering, this form of dispute only works for civil and commercial cases. Any form of criminal case will still have to go through the formal legal system.
The E-Arbitrator model
E-Arbitrator's primary strategy lies in targeting industries where disputes happen all the time. Kweli ranks the level of disputes across industries in this order: construction, oil and gas, employers and employees, and the insurance industry. The latter is a more recent addition which the CEO believes will flourish considering how insurance companies are usually tight-fisted with paying for claims.
The company plans to have 400+ arbitrators and mediators from over 35 specialisations and industries by the end of the year.
"Our goal is not just to resolve disputes, but to prevent them from happening in the first place, and one of the tools to do that is a solid contract. We decided to leverage artificial intelligence to create and check contracts for clients at scale."
The company created a legal AI contracting tool which integrates directly with Microsoft Word. Users draft a prompt (instruction) for the AI, and it drafts a contract in seconds. From there, you can get human legal advice on the created contract.
Users can also go to the company's website, E-Arbitrator.com, and open up a case with information about their issue and the counterparty. The company then invites the counterparty to respond and submit their documentation.
The team at E-Arbitrator recognised that they might not be able to account for all use cases, so decided to take things beyond their website.
"If you have an eCommerce platform, and you want your customers to resolve disputes with you, you can embed our form on your website and we invite the customer to make their case."
Following the money
E-Arbitrator charges businesses around $275 to open a case, a price Kweli says is way cheaper than the industry standard of $650. However, the contract creation tool is completely free.
There are two models — B2B where one business initiates the dispute and both businesses pay, and B2C where businesses are encouraged to take up the cost.
In its current format, E-Arbitrator doesn't have many competitors. The legal landscape is filled with arbitrators and mediators that have their practice but are not part of a platform.
There are also independent businesses you can find on Google, and institutional arbitration centres in major cities like Lagos, Nairobi, and Kigali.
"We don't maintain any physical facilities, so our overhead costs are much lower, and we're able to pass on those cost savings to our customers. I believe the industry will benefit from more players like us, and we just need to focus on delivering the best service out there."
Kweli insists that this model is compelling, but the legal tech space is very tough for investments. The space attracted $3.5 billion in investments in 2022, 200% less than the $10.6 billion that went to edtechs.
"There are a few investors that understand the space, but they see it as social impact rather than something that's going to have a commercial impact."
Kweli and his co-founders have been bootstrapping while still searching for investment, and he hopes the product's use case can be the game-changer. Even venture capitalists and private equity investors have disputes, he says.
"There's a big case in Uganda, where a private equity firm loaned money to a big business in Uganda and they got into a dispute that's taken them to Europe, which is expensive. What we tell a potential investor is that our platform allows them an affordable and effective way to settle disputes with the founders they invest in."
The game here for Kweli is simple. If investors like the product when they use it, then investments would certainly roll in.
So far, HiiL's Justice Accelerator, an innovation programme that funds, trains and coaches a global cohort of justice startups have already taken a bet on E-Arbitrator's model. A move that could bode well for the company's future ambitions.
Early issues and adoption
Getting the AI contract generator and opening up disputes with E-Arbitrator is quite simple. But, at the start, the signup process wasn't as fluid as the focus was just on churning out an MVP as the need to churn out MVP.
"Then there's the backend processing and keeping a record of cases. There were multiple points of failure across the multiple platforms that we were building."
The legal tech company has since moved on and is staring the face of a cultural issue.
"The hardest challenge at this point is educating our users on using this tool and getting them comfortable with it. As long as we make the process as seamless as possible, we believe more people will adopt, and sometimes, distance issues will leave them with no choice."
Another layer of trust the company has to contend with is the calibre of arbitrators it fields on the platform.
At this point, you might be wondering if there are enough subject-matter lawyers to serve as mediators across the industries it covers. It could become an issue if insurance cases, for example, get handled by lawyers and judges that have little or no understanding of the sector.
Kweli got this question when pitching to major insurance players, and clarifies that the mediators and arbitrators don't have to be lawyers.
"They're people with deep subject-matter expertise. You might have deep knowledge of spaces like insurance, cryptocurrency, and land surveying. All they need to do is get certified with a body like the Chartered Institute of Arbitrators (CIArb)."
It's still early stages for E-Arbitrator, but the founder remains determined to reshape the landscape of conflict resolution in the digital era