The day we have long been awaiting draws nearer! Lagos Startup Expo is less than a month away, and we are already excited about the possible outcomes of the Expo.
If you're hearing about this for the first time, the Lagos Startup Expo is an exhibition-themed event that showcases the latest trends, technologies, and innovations in the startup industry. This expo promises to be an amazing opportunity for startups and attendees to learn, network, and grow their businesses.
Join us on Saturday, May 20, 2023, as we put the roof over startups and their potential product users for a day of collaboration, innovation, and growth.
However, that's not all. The expo will be hosting workshops, product demos, and a masterclass session. Below are teasers of what to expect at these sessions:
Workshops
Select startups sponsoring the Expo will be hosting workshops where they will teach attendees and other startups in attendance a wide range of topics that will be beneficial not only to the attendees but to the startup ecosystem in general. Attendees will have the opportunity to learn from some of the best in the industry and ask questions to help them grow their businesses, among other things.
Product Demo
Some startups will not only be showcasing their products from their exhibition booth but also demonstrate how their products work on a larger scale. You don't want to miss this demo, as you may not know which of the products will solve your pressing challenges or if you will be integrating the solution to aid your startup's growth and product offerings.
Masterclass
One of the exciting perks of attending the Lagos Startup Expo is the masterclass session. However, you will need a VIP ticket to access the masterclass.
This session will be led by some of the industry's leading experts, providing attendees with valuable insights and knowledge that they can use to take their businesses to the next level. Whether you're a seasoned entrepreneur or just starting out, there's something for everyone at the masterclass session. More information about the masterclass and the speakers will be shared soon.
Click here to get your VIP ticket to attend the expo and access other amazing perks.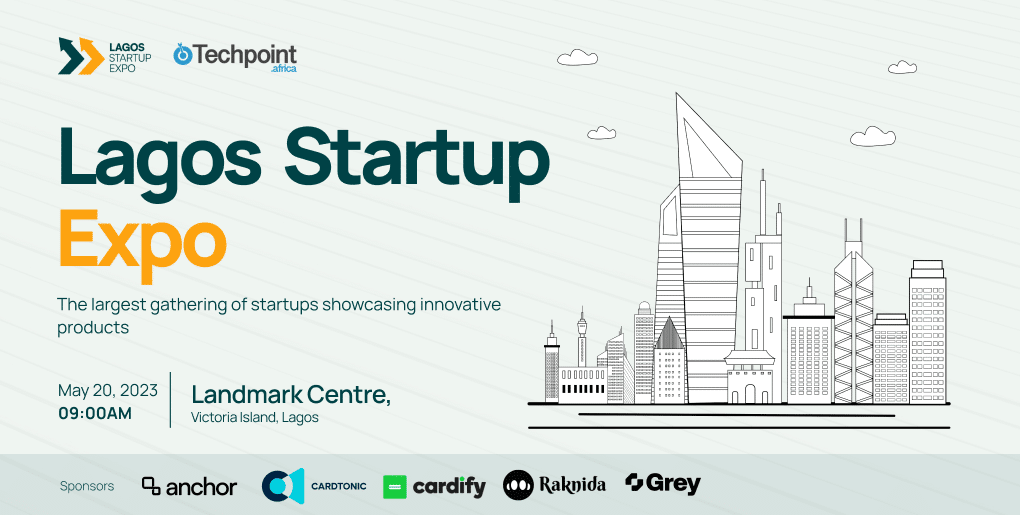 Another perk of attending the Lagos Startup Expo is the opportunity to network with like-minded individuals. The expo attracts entrepreneurs, investors, and startup enthusiasts from all over the world, providing attendees with a unique opportunity to connect and collaborate with others in the industry. Who knows? You might even meet your next business partner at the Lagos Startup Expo!
You can register to attend the expo for free or get a VIP ticket at lagosstartupexpo.com.
Contact the Techpoint Africa business team via email at [email protected] or call +234 802 513 9906 to put your startup in front of the thousands of people attending the Lagos Startup Expo, either through exhibition or sponsorship.