"Entrepreneurship is not for everyone. There are different paths to creating wealth. One is intrapreneurship. You can be an entrepreneur in an organisation. Come up with an idea that is very innovative, then you can head it within that organisation. Another way would be for you to invest actively, not just saving. And you can also invest in someone else's business. As long as you are fulfilled, as long as you are happy doing what you do." -- Florence Chikezie, founder, ReDahlia/Entrepreneurs.ng.
Entrepreneurs are not always successful. But success comes to those who persevere, learn from their failures, and consistently improve themselves. The entrepreneurial journey is rarely a linear path; rather, it is often laced with challenges and setbacks.  Florence Chikezie's story is a depiction of this.
Her passion for solving the problems she encountered early in her career has evolved into a commitment to helping fellow entrepreneurs. Today, Florence's influence stretches across several businesses, as she shares her wisdom and guidance with those who aspire to follow in her footsteps.
"I'm passionate about helping entrepreneurs run sustainable businesses. I also want to be a role model for young ladies to know that it is possible for them to be more," she says.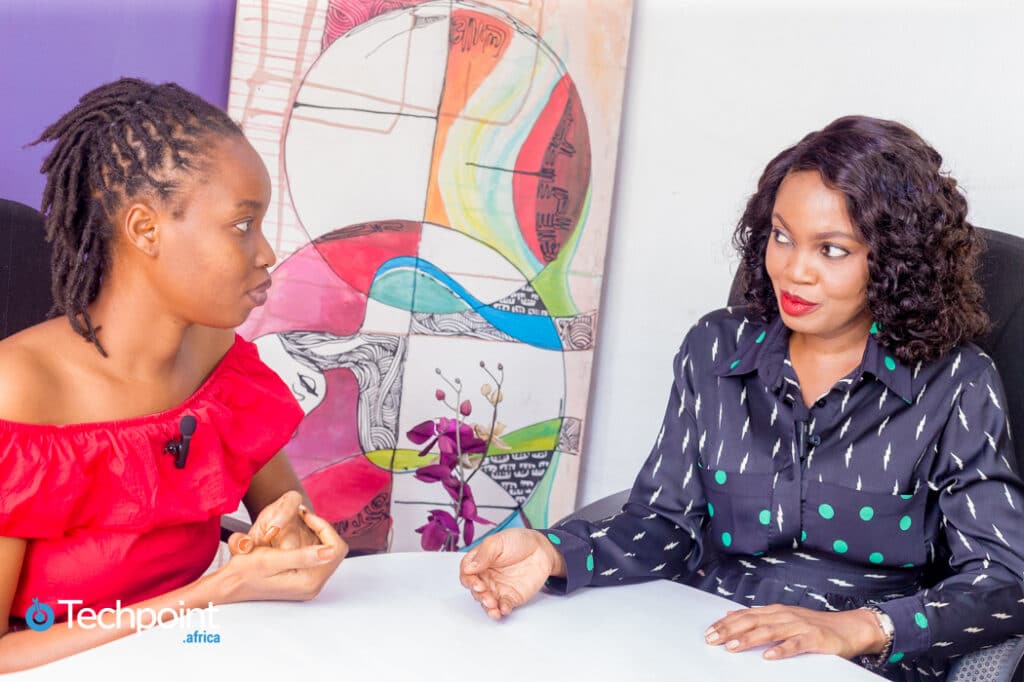 Finding the best fit
Although Florence always knew she wanted to start a business, she wasn't certain about the specifics. However, she was aware of the importance of capital, and her resolve to be financially ready led her to develop the habit of saving right from her teen years. As she explored various business ideas, some were successful, others were not.
The encouragement came from how happy she gets when making her own money, even though she never had to do that for sustenance since she had all her needs taken care of by her parents.
But there's an interesting twist to Florence's story.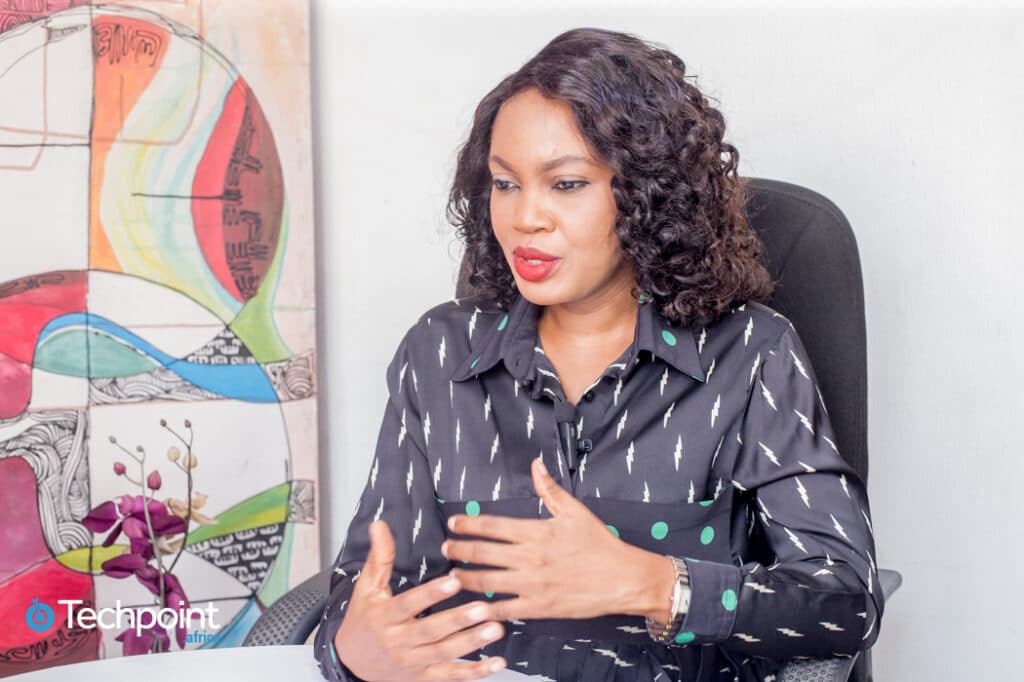 Florence didn't always have the intention of getting an education in any business-related field despite her passion for entrepreneurship. She initially pursued a career in veterinary medicine, but a life-changing realisation pushed her towards management instead.
"When I went for my IT, as a vet, we deal with animals. When treating or injecting them or operating on them, I found out that the drugs kind of intoxicated me. So I'm like, 'How on earth am I going to be a medical doctor if I can't even do this?' I was now in limbo. I didn't know what I wanted to do with my life."
Florence's transition was aided by proper advisory support from a lecturer. She finished her degree with good grades and went on to study management as a postgraduate diploma before proceeding to London for a master's in International Business.
And it all came together
Florence's entrepreneurial spirit shone through when she began offering business advice to friends, leading her to establish ReDahlia.com as a resource for local entrepreneurs, after seeing how many people related to the content she was putting on the Internet.
"My friends would always come to me and they say, 'Florence, what type of business can I start with 500,000 naira?' I tell them to go on Google and check the rest. And then they said what they find on Google are all these foreign ideas. So I started moonlighting. What that means is that in the evening when I come back from work, I would write about some ideas. I shared it with my friends, and then we put it out and we saw that people were reading this content. That's just how I started it as ReDahlia.com."
Before this time, she'd had the business name registered for a different business idea that didn't fly. She consistently kept putting out content on social media, until it was clear there was a growing audience for it. By 2015, the business officially launched, but the extent of its coverage wasn't fully formed yet, not even a path to revenue generation.
Over time, she expanded her offerings based on customer feedback, eventually establishing three distinct arms of her business: ReDahlia Workspaces, which is the co-working space; Entrepreneurs.ng, where resources, courses, and books are available to help start a business; and ReDahlia Academy, which offers training and consulting services.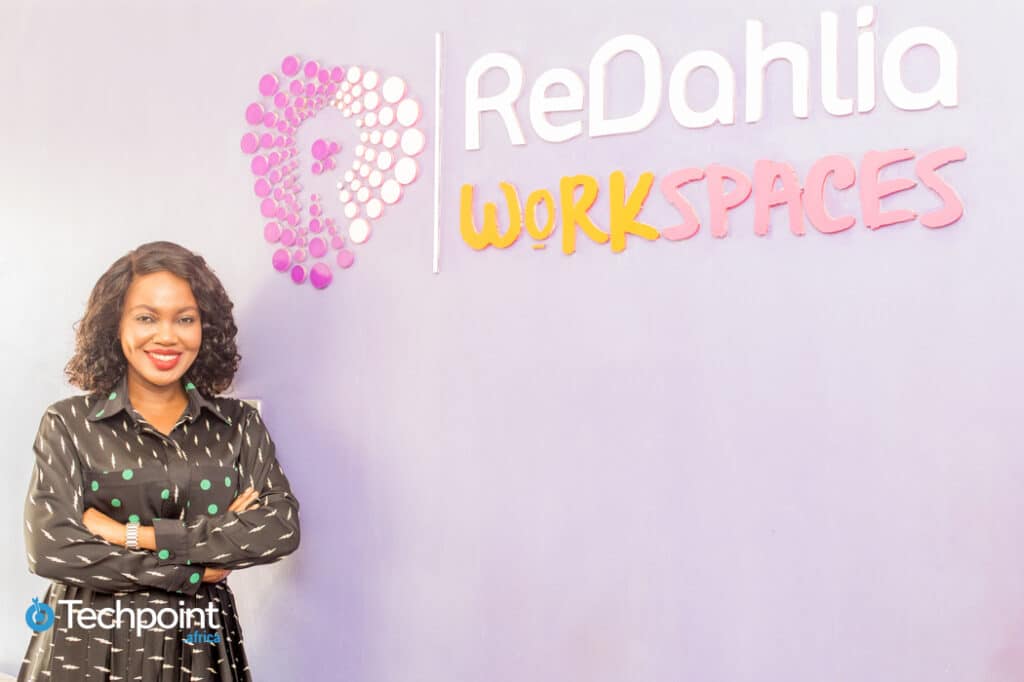 Florence explains, "We also try to reach and have a presence through different touchpoints on social media, like Instagram and YouTube, just making sure that wherever you are, you have the right knowledge.
Entrepreneurship is not for the fainthearted
Florence is candid about both the obstacles and opportunities that come with entrepreneurship, sharing her experiences with setbacks and the importance of staying humane while running a business.
"I make sure that in the course of running a business, I don't lose my humanity," she says.
Florence is not only committed to helping people make better business decisions, she also helps them learn how to integrate their personalities into their businesses.
"When building a business, something has to give because you're putting a lot of time into this thing. Your social life also suffers as well," she acknowledges, encouraging business owners to be prepared to make sacrifices.
She's also dedicated to helping people balance their personal lives alongside their professional pursuits.
In her seven-year journey, Florence has made a significant impact on countless businesses, touching the lives of entrepreneurs through social media, email marketing, and in-person events. She attributes her success to letting go of her initial shyness and becoming the face of her brand, leveraging her creativity and charisma to attract clients and build a community.
"Aggregately across all social media, we are nearing around a hundred thousand people. With email marketing, we got about 5,000 people who receive our content. Yearly on entrepreneurs.ng, we have around 600,000 visits. But then, the people who we have physical contact with, through entrepreneurs.ng meet, is around 40 entrepreneurs coming to talk about their businesses organically. And with the business clinic, we've trained around 500 entrepreneurs. We've registered over 3,000 businesses. And our WhatsApp community has over 250 entrepreneurs," she shares.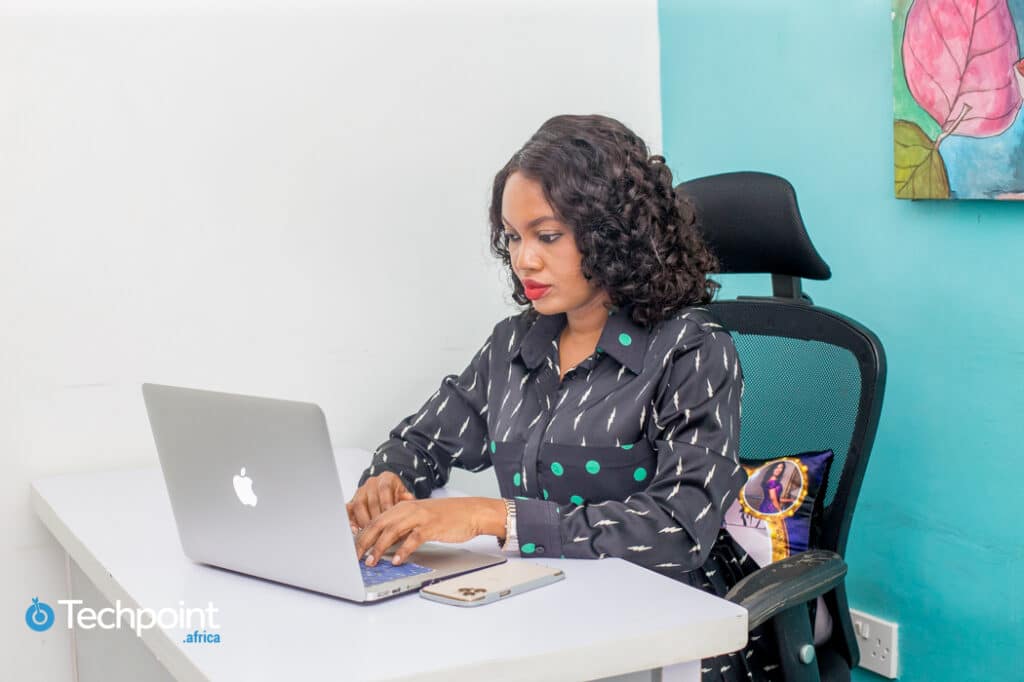 Achieving this wasn't a small feat, especially for a bootstrapped business with a minimal marketing budget. Florence has leveraged her creativity to devise means to make sure the business continues to run successfully. But it came at a cost.
"I was very conservative, you wouldn't find me online, but I just knew that all that shyness has to be thrown out of the door because there are people who are looking up to me to succeed. And then, I also feel that I've got a message that the world needs to hear because I believe that entrepreneurship is the key to economic problems. What I decided to do was to put my face out there; so, I became the face of the brand."
She also brings her charm and smiles to the table, something she'd gotten feedback to have attracted some of her clients. She also prides herself on how she has gotten better at simplifying complicated issues about business for her audience.
Redefining work-life balance
Florence believes that work-life balance is a myth and instead strives for work-life integration. By surrounding herself with like-minded entrepreneurs and a supportive network, she can find the balance that allows her to thrive both personally and professionally. Ultimately, she is grateful for a support system that makes all of this possible for her.
Florence's story is a testament to the resilience and determination required to succeed in entrepreneurship. Her experiences offer valuable lessons for those who aspire to tow their own path in the business world. With unwavering passion and dedication, Florence has created a lasting impact on the entrepreneurial community and continues to chart a course where she's an inspiring role model for young women everywhere.