While there's a shortage of statistics on eNaira usage, it is safe to assume Africa's first central bank digital currency (CBDC) hasn't caught on among Nigerians.
Given its perks, speedy transactions at zero fees, for instance, many Nigerians are yet to take advantage of what the Central Bank of Nigeria (CBN) describes as the same naira with more possibilities, especially when cash is scarce and digital payments are fast becoming viable options.
On the Google Play Store, the eNaira Speed Wallet has over 500,000 downloads. In November 2022 — one year after the eNaira launched — the CBN celebrated 700,000 completed eNaira transactions valued at ₦8 billion ($17.4 million).
Note: The eNaira uses Hyperledger Fabric — a private blockchain — so its usage figures aren't publicly available. However, having followed the project closely since its launch, I've seen very low public acceptance of the eNaira, making the CBN's figures doubtable.
Fintech platforms like PiggyVest can boast greater numbers. The savings platform has over three million customers in Nigeria and paid out ₦240 billion ($522 million) to users in 2021.
To be fair, PiggyVest was around five years before the eNaira launched. It is, therefore, logical that it would have gathered more users than the CBDC. In fact, PiggyVest had only saved ₦21 million ($63,000) for customers at the beginning of 2017.
However, when cash is scarce, and banks are overwhelmed with digital transactions, the eNaira is supposed to shine.
My experience after using the eNaria
After the eNaira launched in 2021, my attempt to use the platform was unsuccessful. The identity verification process was difficult to navigate and didn't seem to work then. But as cash became scarce following the CBN's second deadline of February 10, 2023, and bank transfers were largely unsuccessful, I decided to give the eNaira another shot.
Much has changed on the platform since 2021. Though the verification OTP came in very late, the rest of the onboarding process was seamless. I created a Gold Wallet — a tier three wallet — on the app. It requires a BVN and phone number and has a ₦1 million ($2,178) daily transaction limit. I transferred money from my bank account to my eNaira wallet by entering my wallet ID on my bank app and choosing eNaira as the receiving bank.
It took about 30 seconds for me to get an SMS alert. I also sent money from one eNaira wallet to another and zero charges.
Note: It is unclear if all eNaira transactions will be free forever, as the CBN's eNaira guideline states that "The charges for transactions that originate from the eNaira platform shall be free for the first 90 days commencing from October 25, 2021, and then revert to applicable charges."
The app allows you to generate a unique payment request for a specific amount of money. It also has features for scheduling payments and generating tokens for merchants to receive payment. However, the token feature did not work at the time of writing this.
Transferring from a bank account to an eNaira wallet is just as seamless, as transferring from an eNaira wallet to a bank.
Nevertheless, a wallet-to-wallet transaction is still a pretty sweet value proposition.
The eNaira reportedly has a USSD channel launched in collaboration with Chamsmobile Limited, a CBN-licensed mobile money operator and super agent. The wallet can also be funded with airtime.
However, the USSD code for the service, *997*50#, did not work as of press time.
Possible reasons for the slow adoption of the eNaira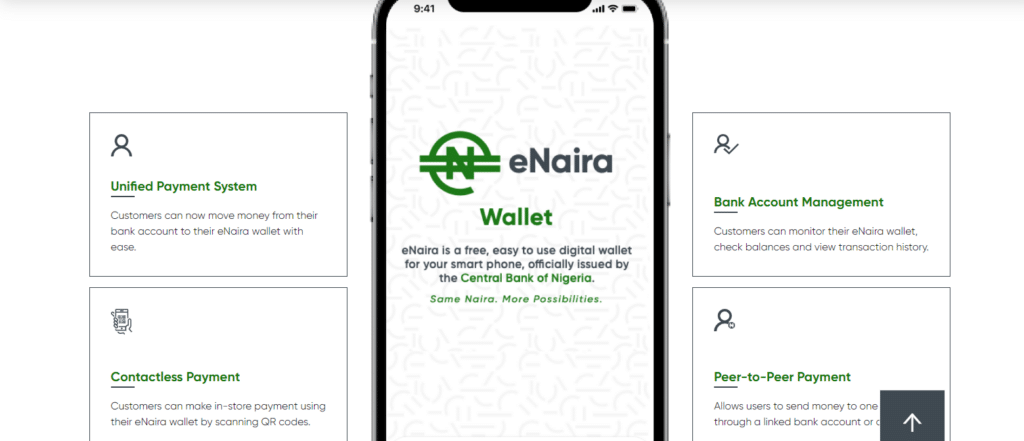 Adedeji Owonibi, CEO of Convexity — a Blockchain solutions company — consulted on the eNaira project, and he attests to the Speed Wallet's speed and efficiency after he used it for transactions.
He pointed at some factors that could be preventing the eNaira from gaining popularity when it could be very useful.
CBN didn't leverage partnerships early
According to Owonibi, the CBN going solo on the eNaira project was not the best move because it's a regulator and not a consumer-facing establishment.
"Central banks are not known to interact with retails. You can see the commotion it has caused with this naira redesign. Most people are now going to the Central Bank, but it is not positioned to attend to customers.
"We've spoken to them, and they're trying to change that model. Instead of you trying to advertise eNaira, leave people to build solutions that will encourage the adoption of the eNaira."
CBN's clampdown on crypto made eNaira a rival
When the CBN stopped banks from facilitating crypto-related payments in February 2021, Nigerians — some of the world's fastest crypto adopters — saw the move as an attack on crypto users.
Interestingly, the launch of the eNaira in the same year gave the impression that the apex bank was trying to create room for the CBDC.
Owonibi opines that "crypto people see it as a rival; they won't interact with it."
He believes if the CBN had engaged these crypto stakeholders to be a part of the eNaira project implementation, they could have driven adoption and usage within the crypto community and, subsequently, most Nigerians.
"Currently, I'm sitting with a think tank called Digital Euro Association, where we are debating how a Euro coin can be minted by the European Central Bank. Our central bank didn't do that, and Nigerians abandoned the currency."
He said the change in the CBN's approach is why companies like Chamsmobile and Convexity are building solutions that incorporate the eNaira.
Interestingly the CBN expressed its interest in partnering with other institutions to promote the use of the eNaira.
When the first eNaira upgrade was announced with USSD capability in 2022, Yusuf Jelil, Principal Manager and Business Lead for the eNaira project said that the CBN, along with fintech startups, is looking to explore investment opportunities with the eNaira.
Convexity is working on multiple solutions that will make the eNaira more acceptable , especially to people in crypto communities. According to him, the solution involves a version of the eNaira that will be usable on the Ethereum blockchain, making it possible to trade the naira on public blockchains alongside other cryptocurrencies like Ethereum, Bitcoin, and USDT.
Owonibi's company is also building other consumer-facing products to incentivise Nigerians to use the eNaira.
The eNaira can serve many banked and unbanked Nigerians, but the CBN is yet to unlock its potential. A working USSD channel could help people without smartphones, BVNs, or bank accounts to open Tier One eNaira wallets using just their phone numbers.
While there are technical and strategic reasons why the eNaira is yet to gain prominence, it is also imperative to consider behavioural reasons. If the CBN is responsible for the situation that has made daily transactions difficult, why should Nigerians trust its attempt to remedy something it could have prevented?
[Update] This article was updated on March 8, 2023, at 2:00 pm WAT to show that transferring money from eNaira to bank accounts now works.