Key Takeaways
Africa faces several health challenges due to poverty, shortage of healthcare providers, and lack of healthcare access.
Despite the challenges, technology can help Africans manage and prevent diseases.
Technology plays a significant role in disease management and prevention by improving disease surveillance, early detection, information access, remote and effective healthcare delivery, and developing new treatments and vaccines.
In January 2023, the Nigerian government confirmed a Diphtheria outbreak in parts of the country. Previously, in 2011, a similar outbreak in Borno State resulted in 98 cases, 21 of which were fatal.
Caused by toxigenic strains of Corynebacterium diphtheria, Diphtheria appears as an upper respiratory tract or cutaneous infection affecting the nose, throat and, in rare cases, the skin.
According to the Nigeria Centre for Disease Control and Prevention (NCDC), 38 people, mostly children, died from the disease, and there were 123 clinically suspected cases.
In 2021, United Nations Children's Fund (UNICEF) reported that diphtheria cases decreased from approximately 100,000 in 1980 to less than 10,000 due to widespread immunisation with a diphtheria toxoid-containing vaccine.
Diphtheria occurs globally, particularly in countries with inadequate vaccination coverage, including Africa and Asia.
Disease outbreaks are more common on these continents due to increased human-animal interaction and rapid urbanisation, among other factors.
Although scientists first identified a human coronavirus in 1965, recall that Coronavirus disease 2019 (COVID-19) began in China in 2019.
Also, outbreaks of the Ebola virus disease (EVD) — were first identified in 1976 in the Democratic Republic of the Congo (DRC) and Sudan (now South Sudan) — were reported in isolated West and Central African villages near tropical rainforests until 2014.
The countries with the most confirmed cases were the Democratic Republic of the Congo, Gabon, the Republic of the Congo, Sudan, and Uganda.
The first EVD outbreak in West Africa — Guinea, Liberia, and Sierra Leone — was noted in 2014. Over 28,000 cases were reported, lasting from 2014 to 2016, due to intense transmission in urban areas.
Human monkeypox was also discovered in the Democratic Republic of the Congo in 1970. Further, the mosquito-borne Zika virus was identified in Uganda in 1947.
Africa continues to deal with several public health challenges, including a rise in chronic illnesses and infectious diseases such as cholera, malaria, and HIV.
For context, South Africa's health department announced on Thursday, February 23, 2023, that one person with no travel history died from cholera, bringing the country's total number of confirmed cases to five.
The news came as cholera cases in Southern Africa continue to rise, with Malawi experiencing its most fatal outbreak yet, with over 1,300 deaths. Thirty-seven people have died from cholera in Mozambique since the outbreak in December 2022.
In 2010, the World Health Organization (WHO) predicted that the continent would see the highest increase in death rates from cardiovascular disease, cancer, respiratory disease, and diabetes over the next ten years.
The Lancet Global Health predicted that by 2030, non-communicable diseases (NCDs) would have surpassed communicable, maternal, neonatal, and nutritional (CMNN) diseases as the leading cause of death in sub-Saharan Africa.
This shift is due to challenges in implementing critical measures, including prevention, diagnosis, and treatment.
A look at these challenges
Access to healthcare has long been one of Africa's most pressing issues. According to an Africa Health Agenda International Conference (AHAIC) report, less than half of Africans (52%) — or approximately 615 million people — have access to quality healthcare.
Many Africans lack access to basic healthcare, such as immunisations, disease screenings, and treatment for acute and chronic illnesses. This is due, in part, to a shortage of healthcare providers and a weakened healthcare infrastructure.
Further, the AHAIC report shows that 97 million Africans, or 8.2% of the continent's population, face "catastrophic healthcare costs," primarily in Sierra Leone, Egypt, and Morocco yearly.
This demonstrates that these out-of-pocket expenses will push 15 million people into poverty annually.
Unfortunately, Africa has the world's highest proportion of extreme poverty rates, with more than 30% of the world's poorest 28 countries experiencing extreme poverty.
Consequently, poverty is a significant issue in Africa and negatively impacts health outcomes by increasing the prevalence of malnutrition, poor living conditions, and a lack of access to clean water.
In Africa, infectious diseases such as malaria, tuberculosis, and HIV/AIDS are common. Also, non-communicable illnesses require long-term management and access to specialised healthcare services.
These diseases are difficult to control and manage, necessitating extensive resources and knowledge.
Moreover, infrastructure investments in healthcare, research and prevention programmes are frequently limited in many African countries. Because of this, developing and implementing effective disease prevention and management strategies can be difficult.
Political unrest can cause healthcare systems to fail, obstruct access to care, and force people to flee their homes and communities, raising the risk of disease transmission.
Despite the challenges, technology can help Africans manage and prevent these diseases.
How is tech used to manage and prevent diseases?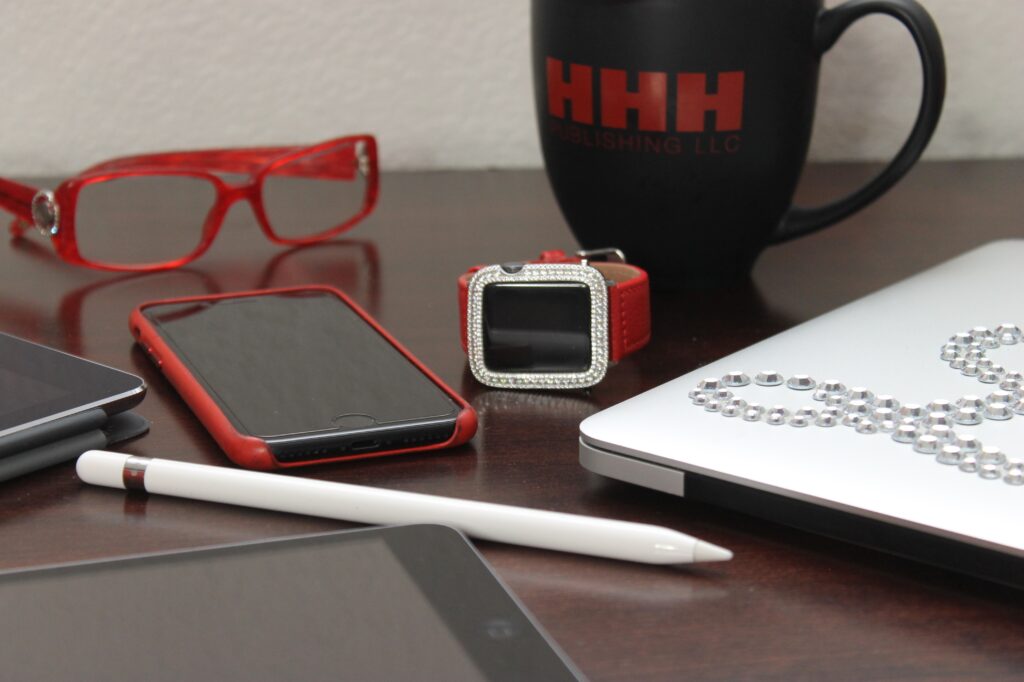 We'll examine the two most common diseases on the continent and how technology can help prevent and manage them.
Malaria
Malaria primarily affects Africans due to poverty, human movement, resistance, and climate change. Malaria is still one of the most lethal parasitic diseases that affect humans.
According to a WHO fact sheet, there were 247 million malaria cases worldwide in 2021, and the estimated number of malaria-related deaths stood at 619,000 in the same year.
Africa bears a disproportionately large share of the global malaria burden, with 95% of malaria cases and 96% of malaria deaths in 2021 occurring on the continent.
Starting with simple tools like mosquito nets — including long-lasting insecticidal nets (LLINs) — to prevent and eliminate mosquitoes, there are other tools to prevent and manage the spread of malaria.
Indoor residual spraying (IRS) and mobile apps
Indoor residual spraying is a mosquito control technique that involves spraying insecticide on the walls and ceilings of homes.
IRS tracking tools help healthcare workers collect and track data on malaria cases, monitor patient progress, and provide information on prevention and treatment.
For example, Reveal, formerly known as the Akros mSpray app, is used in Zambia to track indoor residual spraying of insecticide, a key malaria prevention strategy.
Sprayers can use mSpray to track pesticides used, the number of structures sprayed, concentrations, and application techniques on their mobile device. It ensures a safer and more effective IRS programme while reducing the time required to record or access data.
While some platforms allow users to donate to malaria prevention programmes, others educate users about the disease, leading to self-diagnosis.
For instance, Malaria Buddy, a South African platform, provides information on malaria symptoms, treatment, and prevention.
However, self-diagnosis is good as long as you know where to draw the line.
Rapid diagnostic tests (RDTs)
RDTs are diagnostic tools that detect the presence of malaria parasites in a small amount of blood.
Because they are readily available, inexpensive, and simple, they are ideal for use in remote locations where access to laboratory facilities may be limited.
Examples of RDTs are BinaxNOW Malaria Test and SD Bioline Malaria Ag Pf/Pan Test.
Non-communicable Diseases (NCDs)
NCDs are chronic diseases, such as diabetes, hypertension, cancer, and cardiovascular disease, caused by non-infectious agents,
In 2019, WHO said NCDs were increasingly taking the top spot for causes of death in sub-Saharan Africa, accounting for 37% of fatalities in 2019 compared to 24% in 2000.
Globally, NCDs account for 41 million deaths annually, or 74% of all deaths worldwide, making them the leading cause of death.
The four leading causes of NCD deaths — cardiovascular diseases (17.9 million deaths annually), cancers (9.0 million), respiratory diseases (3.9 million), and diabetes (1.6 million) — account for more than 80% of all premature NCD deaths.
Over the past 20 years, the prevalence of cardiovascular risk factors such as unhealthy diets, insufficient exercise, hypertension, obesity, diabetes, dyslipidemia, and air pollution has increased in sub-Saharan Africa.
Consequently, you can prevent and manage NCDs using these tech tools:
Mobile health (mHealth) tools
Patients can learn about NCDs from mobile applications and other mHealth resources.
Some platforms and programmes, including the Senegalese mDiabetes programme, provide users with information on managing diabetes, such as diets, exercise, and medication.
Healthcare providers can use mHealth tools to monitor NCD patients remotely and notify healthcare providers if a patient's condition worsens.
Patients also receive medication reminders via mHealth tools. For example, the Nigerian OneHealth app reminds users to take their medications.
Electronic Health Records
In Africa, users employ EHRs to manage and prevent NCDsnon-communicable diseases. These electronic records allow healthcare professionals to share patient medical histories.
EHRs improve disease surveillance, manage and prevent diseases, provide integrated care, and collect and analyse data to prevent and manage NCDs.
Other tech tools
Patients in remote or underserved areas can use telemedicine to connect with specialists who might not be accessible nearby.
Telehealth tools, including remote monitoring devices and apps, can help track patient vitals, such as blood pressure and glucose levels, and send the information to healthcare providers in real time.
It allows patients with illnesses, including NCDs, malaria, tuberculosis, and HIV/AIDS, to receive health education and counselling, allowing them to manage their conditions.
Telemedicine can make patient follow-up and medication adherence easier, lowering the chance of disease complications.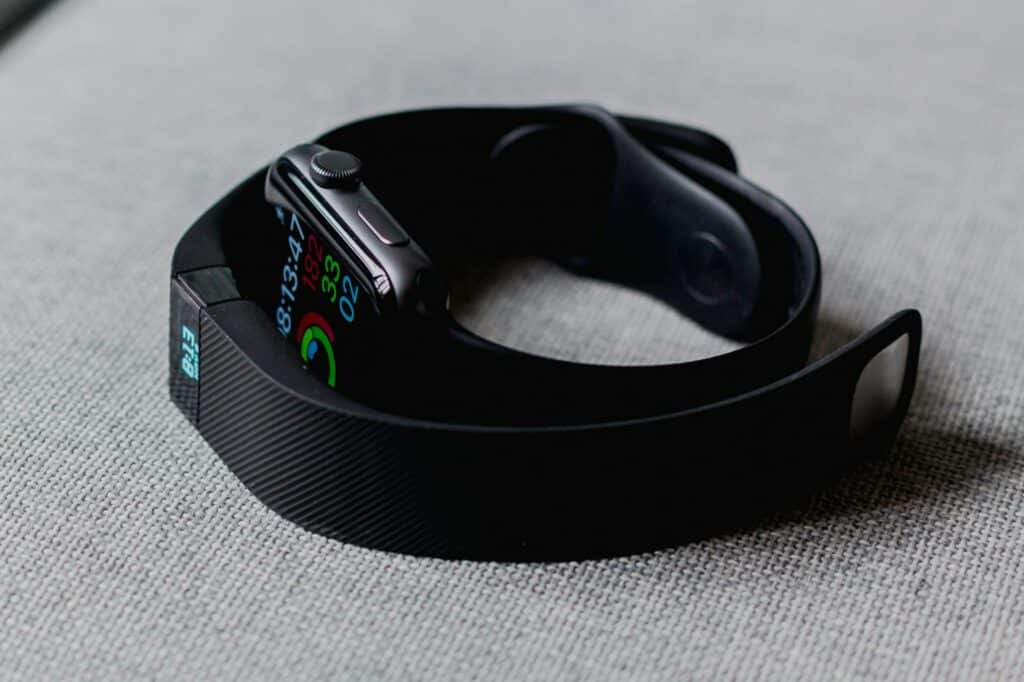 Wearable devices are electronic devices worn to collect health and physical activity data.
Examples include smart watches, activity trackers, skin temperature, glucose monitors, perspiration sensors, and fitness trackers such as Fitbit Charge.
They can prevent and manage diseases in Africa by monitoring physical activity, fostering fitness, enabling remote patient monitoring, detecting early signs of diseases, monitoring and managing mental health, and tracking disease spread.
Drones can deliver critical medical supplies and test samples to hard-to-reach remote locations.
For instance, Zipline, a company that uses drones, delivers blood and other medical supplies to remote areas in Rwanda to increase access to healthcare.
In addition, healthcare workers can use drones to spray insecticides in hard-to-reach areas to reduce mosquito populations.
Technology plays a significant role in disease management and prevention by improving disease surveillance, early detection, information access, remote and effective healthcare delivery, and developing new treatments and vaccines.