Looking for the latest innovations and trends in the Nigerian ecosystem? Look no further than the Lagos Startup Expo, scheduled for May 20, 2023, at the Landmark Centre in Victoria Island, Lagos.
This exciting event, themed 'Innovation, Collaboration, and Growth,' brings together hundreds of innovative Nigerian tech startups to showcase their products, network with investors and customers, and more. But it's not just for startups – investors, corporate partners, and tech enthusiasts alike will find plenty to explore and discover.
With a focus on product exhibitions and workshops, the Lagos Startup Expo is the perfect opportunity to learn about the latest industry trends and gain valuable insights into the Nigerian tech ecosystem.
Looking to find your next favourite product? You'll have the chance to interact with cutting-edge technology and innovative products from some of the most exciting startups in the Nigerian tech scene.
You'll also get the opportunity to network with some of the biggest movers and shakers in the industry, meet with fellow entrepreneurs, investors, and industry experts to discuss the future of Nigerian tech and explore new business opportunities.
And if you're a startup looking to showcase your own products and connect with potential investors and customers, there's no better place to do it than the Lagos Startup Expo. It's the perfect opportunity to get your name out there and make valuable connections that can help your business grow.
Lagos Startup Expo is industry agnostic; for participating startups, it can't get any better than this.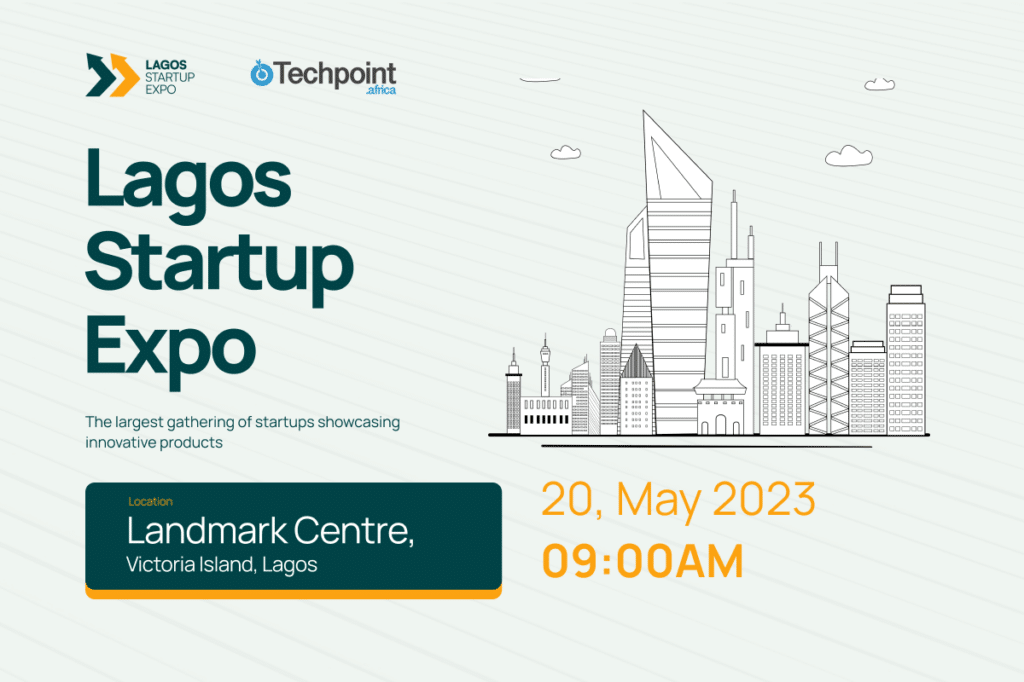 What to expect at Lagos Startup Expo
Exhibition
At Lagos Startup Expo, 204 startups will be exhibiting innovative products across various industries, from fintech to health-tech, robotics, and more. This provides you with the opportunity to interact with some of the most exciting startups in the Nigerian tech scene.
Interesting fact: Some of the exhibition booths have been booked, with others selling out fast; hurry up and get your booths for the Expo quickly. They come in variants of 2m by 2m, 3m by 3m, and 3m by 5m for general exhibitors and 3m by 6m and 6m by 6m for sponsored exhibitors.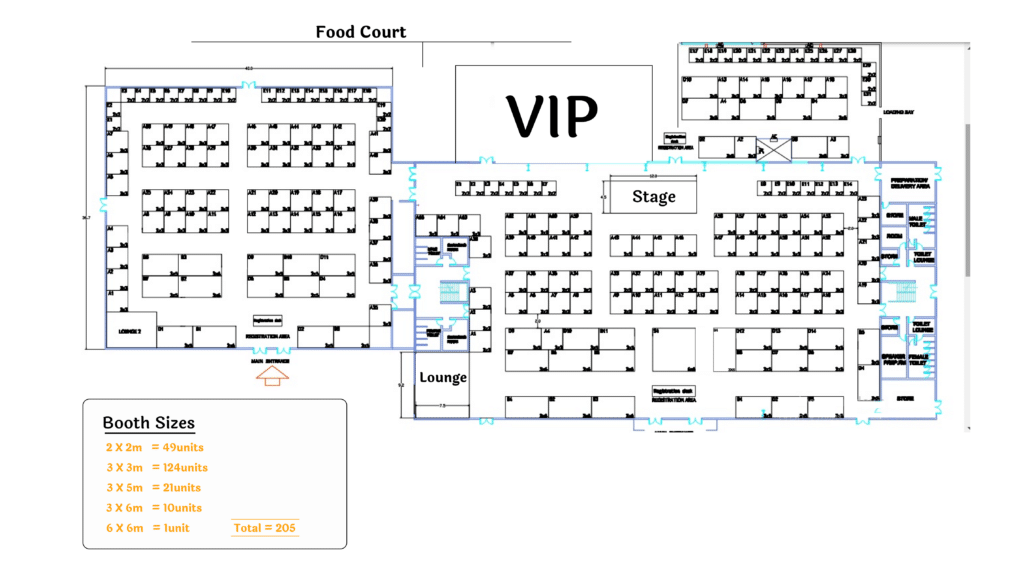 For startups, the floor plan for the Lagos Startup Expo gives potential exhibitors an idea of what to expect and what options they have. From prime locations to unique booth designs, the floor plan provides an overview of the venue and what exhibitors can expect. If you're looking to exhibit your products, the floor plan is the perfect resource to help you choose the perfect spot and booth design for your needs.
Workshop
Lagos Startup Expo will feature a workshop providing attendees hands-on learning opportunities and practical insights. Participants will gain a deeper knowledge and understanding of specific topics and products and develop new skills.
Pitchstorm
Yes, Pitchstorm will be making a comeback at the Lagos Startup Expo 2023. Only in this case, the competition spotlights the exceptional work of Lagos-based startups delivering cutting-edge solutions, top-notch talents, innovative technology, and efficient processes.
The competition will take centre stage at the Expo, offering a platform for startups across multiple industries to showcase their skills and compete for a prize of up to $10,000. More information on how to participate will be shared soon.
VIP Attendance
Perks include;
Masterclasses with top-notch business coaches
Quality networking
Exclusive lounge access
Lunch
Who can attend the Lagos Startup Expo?
Local and international tech startups
Investors interested in the Nigerian tech ecosystem
Corporate partners seeking new business opportunities and collaborations
Tech enthusiasts looking to explore the latest innovations
Academics and researchers interested in emerging technologies and their applications
Service providers offering solutions to startups and tech companies,
Government officials and policymakers interested in fostering the growth of the Nigerian tech industry
Journalists and bloggers covering the latest developments in the tech ecosystem
Incubators and accelerators supporting the growth of startups and early-stage companies
Entrepreneurs looking to network with other industry experts and explore new opportunities
Where and when will the Expo be held?
Lagos Startup Expo will be held at Landmark Events Centre, Victoria Island, Lagos, on Saturday, May 20, 2023.
Where to register?
To learn more about the Lagos Startup Expo and register to attend, head to our website now or get a ticket below.
[event-add-cart-section event="234857"]
Want to sponsor/exhibit at Lagos Startup Expo 2023?
If you're looking to grab one of the remaining exhibition booths or you are a prospective sponsor looking to get involved with the Lagos Startup Expo, reach out to the business team today at [email protected] or call +234 802 513 9906 to learn more about how you can get involved.
Don't miss this exciting opportunity to be part of the Nigerian tech ecosystem's most exciting event of the year. Register or reach out NOW.