Key Takeways
Over the years, technological advancements, increased Internet and smartphone penetration, and shifting attitudes towards dating and relationships have contributed to the popularity of online dating.
Online dating has largely replaced arranged marriages, offering people a practical and approachable way to connect and find romantic partners.
However, online dating raises serious safety and privacy concerns; these platforms must protect users. This necessitates focusing on user verification processes, security measures, and increased transparency about how user data is collected, stored, and used.
In traditional African societies, there was nothing remotely resembling a couple going on a date, either publicly or privately, because families arranged dating and relationships to find a suitable marriage partner.
Finding a partner was frequently a community-wide effort, including gift exchanges and family negotiations. In many African cultures, arranged marriages were common because they preserved social order and cultural norms.
However, dating and relationships in Africa changed with the arrival of European colonisers. They introduced their cultures and values, including the concept of romantic love.
Consequently, more individualistic and romantic relationships gradually replaced arranged marriages.
The rise of urbanisation and modernisation in Africa during the 20th century resulted in further changes in dating and relationships. It exposed people who moved to cities in search of work and opportunities to new ideas and cultural influences, and traditional social structures began to crumble.
The state of online dating in Africa  
Online dating in Africa has a long history, dating back to the early days of the Internet and the establishment of the first online dating websites.
However, online dating on the continent was adopted slowly due to most people's scepticism about the concept, believing it to be impersonal and lacking in genuine human connection.
Founded in the United States in 1995 and later expanded to some African countries, Match.com was one of the first online dating websites to gain popularity on the continent.
However, online dating faced several challenges, including limited Internet access and cultural barriers.
However, as the Internet became more widely accessible in Africa and the continent's online dating culture evolved, more online dating platforms and apps emerged, catering to the growing demand for online dating services.
South African dating site Lovedate.co.za, Nigerian dating site Naijaloving.com, and Kenyan dating site KenyanCupid.com were among the first online dating platforms in Africa.
The widespread use of smartphones and mobile Internet has also contributed significantly to the growth of online dating in Africa.
For example, Tinder, Badoo, Bumble, and AfroIntroductions have made online dating more accessible and convenient for Africans, allowing them to connect with potential partners from the comfort of their homes.
The changing attitudes toward relationships and dating have also contributed to the growth of online dating in Africa.
People are gradually becoming more open to finding love and companionship online as social norms evolve and become more liberal. This has contributed to a growing acceptance of online dating as a legitimate and viable option for finding a partner and to the further normalisation of online dating platforms and apps in Africa.
Further, online dating is a practical way for most people to date. According to a study, roughly 60% of participants had positive experiences with dating platforms where they found long-term or short-term romantic partners.
Online dating trends in Africa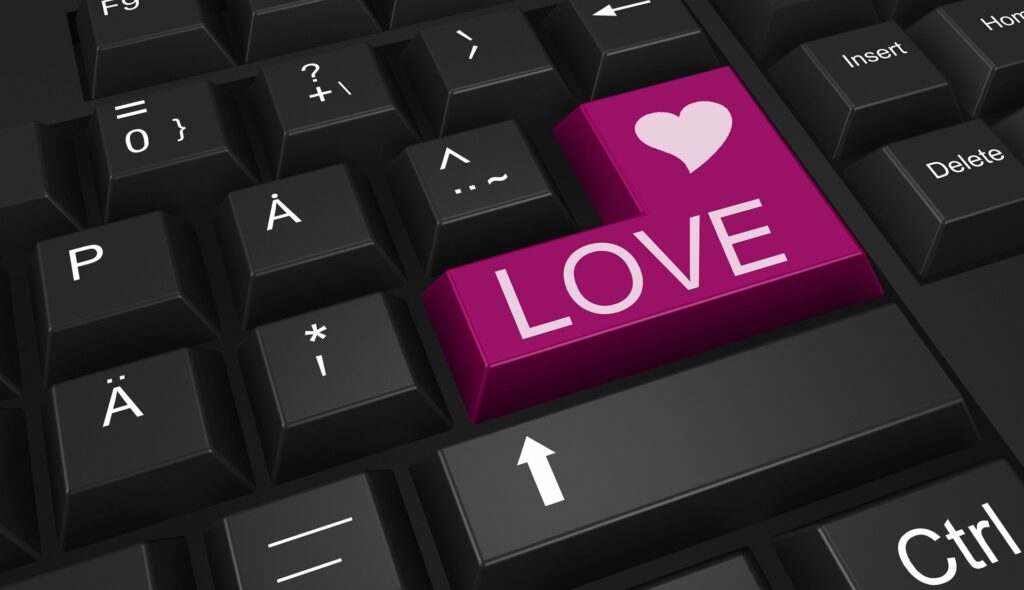 There were 8,000 online dating sites globally in 2022, with more than 300 million people using dating apps and about 20 million users paying for premium features.
Statista's Digital Market Insights predicts that by 2027, online dating platforms will have over 440.9 million active users worldwide.
These statistics suggest that online dating is on the rise and has come to stay because the platforms provide customised experiences based on individual users' preferences and interests, including customisable profiles, targeted matches, and personalised communication tools.
Video dating has grown in popularity as high-quality video technology has become more widely available, allowing users to connect and interact with potential partners via live video chats.
To help users connect and form relationships in a fun and interactive way, online dating platforms and apps are increasingly hosting virtual events like speed dating and social events.
Because of the popularity of online dating, niche dating sites targetting specific demographics and interests, such as LGBTQ+ dating, interracial dating, and religious dating, have emerged.
Also, there's social media, a form of online dating.
Finding love on social media is cool
Everyone probably has a friend or acquaintance who met their partner on social media platforms or has seen the "How it started and how it's going" trend on Facebook, Instagram, and Twitter.
Social media has evolved into an online dating platform, providing people with new and innovative ways to connect and form relationships.
It allows people to connect and get to know one another in a more casual and social setting than the dating platforms and apps provide.
Many people meet potential partners through mutual friends and groups on social media or shared interests.
People can also use social media to showcase their personalities, interests, and lifestyles, providing potential partners with a complete picture of themselves.
Facebook, Instagram, and Twitter have messaging and direct messaging features enabling users to communicate and interact in real time. It allows them to get to know each other before committing to a formal online dating relationship.
The arrival of online dating has helped to reduce the prevalence of arranged marriages in many African cultures.
Although some people might still prefer an arranged marriage, online dating has broadened people's options and given them more control over the types of partners they choose.
Online dating has made it easier for people to connect and build relationships regardless of where they live. It has also aided in the removal of historical, social, and cultural barriers.
However, online dating can expose users to privacy invasions and scams, raise their expectations for romantic relationships, and leave them disappointed.
Romance scams in Africa
According to a BBC News report, in October 2021, eight Nigerian men charged with an Internet dating scam appeared in a South African court following a massive international operation involving the FBI and Interpol.
Also known as an online dating scam, a romance scam occurs when an online criminal dupes someone they met online into believing they are in a romantic relationship with them.  
Scammers may use false profiles, misleading messages, and other techniques to trick users into handing over money or personal information.
Meanwhile, online dating sites may collect and store personal information that hackers may later steal or use maliciously. Women and members of marginalised communities often fall victim to such information theft as they are exposed to stalkers and harassment.
You're likely being set up for a scam if the person you're interacting with tries to get you off a dating app or website quickly, starts talking romantically almost immediately, is too shy to meet in person or over a video call, asks for money, or has a model-like profile picture.
Trust your instincts and recognise that you might be the target of a scammer when someone asks you to send them money to cover expenses like plane tickets, passport fees, phone bills, medical care for themselves or their loved ones, or the purchase of a new gadget.
If the person you are dating online says they have valuables that have been seized by customs officers and requests that you help pay the taxes to enable them to retrieve their items and come live with you in your country, it is probably — I'd have gone with definitely, but true love comes in different packages — a scam.
It is a red flag the size of Asia when a potential partner asks you to cash fictitious postal money orders and wire them because their employer paid them with postal money orders.
So, how do you protect yourself?
It's crucial to do your homework on an online dating service before using it. Research platforms with strong privacy policies and security precautions, and be wary of those that request personal information without providing a clear justification.
Also, exercise caution when disclosing personal information online, especially at the start of a relationship. Keep your full name, address, and financial information private until you've built a solid and trustworthy relationRship with someone.
Scammers are a common concern in online dating. In 2017, people claimed to have lost $87 million to romance scams. This number increased by 528% in just four years, to reach $547 million in 2021. 
Between 2020 and 2021, there was a nearly 80% increase in the reported financial losses attributable to romance scams.
Therefore, it is imperative to exercise caution and scepticism when dealing with anyone who requests money or personal information.
Before disclosing personal information, always confirm a person's identity via email, photo, phone number, or social media platforms.
Use strong and original passwords for your online dating profiles, and ensure you update them frequently to protect your privacy. It will keep your online dating experience safe and help prevent unauthorised access to your information.
Also, be wary of anyone who seems too good to be true. Trust your instincts and proceed with caution if someone appears suspicious or pushy. You can sometimes use the block button, too.
As users become more concerned about the risks of online dating, the emphasis on safety and privacy is likely to increase, necessitating stricter security control, improved user authentication procedures, and greater transparency in the collection, storage, and use of user data.
Online dating platforms will likely continue to innovate and change to improve user experience and satisfy changing user needs and expectations using new technologies, including augmented reality, virtual reality, and artificial intelligence.