One of the tasks that go unnoticed in an average workplace is filling a vacant role. And this is not peculiar to large organisations; startups with clearly defined roles and dynamics only have human resource (HR) managers and heads of departments bother about the hiring process.
Ordinarily, HR heads oversee this responsibility because one of the specialities expected of HR managers, asides from Compensation & Benefits, is Hiring and Recruitment/Talent acquisition. In some other cases, the company may engage an external recruiter or headhunter to take up the responsibility.
But for the purpose of this piece, we need to answer this question, what does it take to be a recruiter, especially in a constantly evolving space like the tech startup space?
Chibuzo Ihentuge-Eric, a Human Resource and Recruitment specialist with 5 years of experience, takes us through what goes into the hiring process. The current Head, People and Culture at Bankly, a fintech startup, also outlined what distinguishes great recruiters from good ones and if tech recruiting is a career she'll recommend.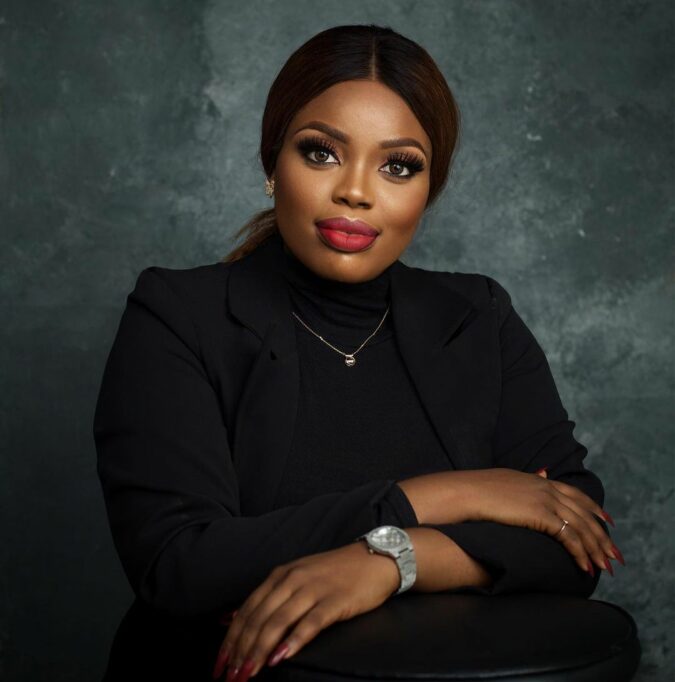 How did you get into recruitment?
Generally, I love to interact with people because I like to talk. I'm also a social bee; I feed off human interaction a lot.
Recruitment found me. I was an executive assistant to an executive in the recruitment industry. Many responsibilities were passed down to me, like interfacing between the company and the executive, managing people, and giving feedback to the executive. I was exposed to different companies and industries. Then I realised that I was getting good at HR, but there was still a lot to do. You can transition properly if people trust that you are trained.
I've grown in many ways. I've done outsourcing, recruitment, people handling, and people analytics. Even though I'm heading people and culture at Banky, I still do recruitment.
Becoming great at recruitment
Self-awareness is very key in the business of human resources. My colleagues or people that I've worked with know I'm very intuitive. When candidates walk into the room, I know if they'll fit the job or not. Maybe because I've sat down in a lot of interviews and spoken to many people.
Certificate versus experience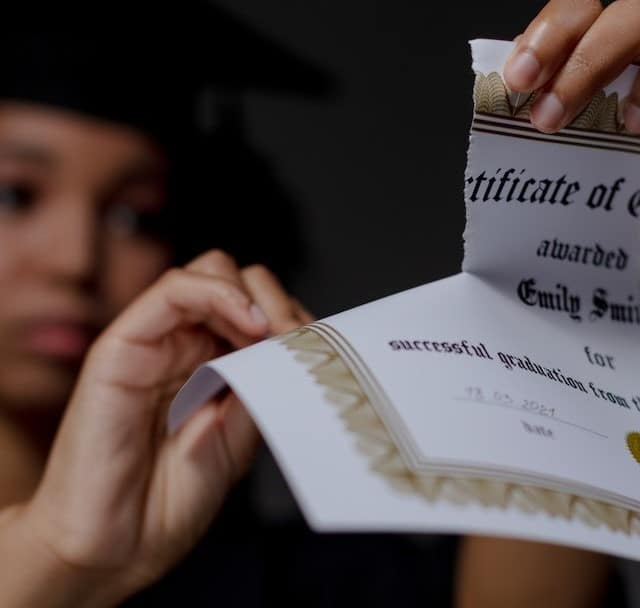 I took a course with the Human Resource Certification Institute(HRCI), and I got a professional certificate, so I became certified as an HR personnel. I have some other certifications. The one I'm very proud of is McKinsey Forward Program. The first one was 10 weeks, and the other was 13 weeks. What it did to my mind was fantastic.
Getting a certificate is important beyond just the paper, it's a training process. If you can sit down for an hour to study and do it three times or four times a week for 13 weeks, you are way ahead of somebody that has not done it.
The education that comes with the certificate sets you apart. The training is very important. The pathway of getting the certificate is very important because of the lessons you'd learn. Secondly, people want to know if you are certified. They say, "I get it that you've been doing this thing, but do you have any certificate that backs up what you're doing?"
But, some certificates are not relevant. Before going for a certificate, you should know if it's relevant to what you do or compliment your experience.
Recruitment is not hiring
Recruitment is not hiring. Recruitment is not selection. Recruitment is an end-to-end process. It starts from job analysis. It is research first. Ask, "Who is the kind of person you're looking for? What role are they filling? What personality are you looking for?" When I profile a job, I know the kind of personality needed on the job. if I haven't worked with a person before, but know their personality, I would likely know what role they'd fit.
Recruitment woes
Recruitment is not easy, many people run away from it. Everybody's talking about recruiters, they don't talk about the candidates. When you inform a candidate that they've been considered for a role, they will not get back to you. Three weeks later, they'll say, "Sorry, I didn't talk to you because I was interviewing with another company." That's one challenge.
Another thing is a candidate might even sign the offer letter and take it to bid for a raise in their company, then come back to reject your offer. That means you have to restart the recruitment process, which might have taken three months already.
You lose time, resources, and money. Another challenge is that people tell you what they can do, you see the experiences but when they come into the organisation, you'd realise they are not a fit at all. Then you start the process all over again. It's very draining.
The biggest challenge is finding talent; talent is scarce. People are not training themselves. People are not developing. Good talent is scarce.
Getting the right people
There's a popular saying, "hire character, train skill." That means with training you can get better. I get to understand people's strengths and people's weaknesses.
When I handle recruitment for a company, I do what we call investigative recruitment. Also, I speak extensively with the hirer. It's like I'm selling your company to a candidate, so I need to understand your values and your culture. What would the person gain when they join your company? Especially if I'm poaching or headhunting your company, I'm telling the candidates why they should leave where they are and come to your place. I need to have a lot of information.
Also, if I see somebody that's very skilled but doesn't fit the company's culture, I'm never going to hire them no matter how good they are. Meanwhile, 50% of the candidates that I get are based on referrals.
Once I'm done with profiling, I start the selection process. I look at the CVs, experience, successes, and work history. When I'm done with selection, I'll have my phone calls. During the calls, two things are must for me: knowing who you are and what makes you happy. Because that's how I know you're going to flourish on the job.
Once I understand who you are, the second thing I talk about is salary. I don't want to waste your time. My budget might be ₦500,000 ($1,083) and you want ₦1 million ($2,166). Imagine if I didn't ask in the beginning.
Another thing I do is see how you respond when I give you realistic case scenarios to solve. After selection comes at least two levels of interviews.
We talk about offers after the interviews are done and onboarding comes after you sign the offer letter.
As a recruiter, you don't stop talking about your values, how you do your things, how things are expected in the system that you're functioning in, because people are coming with different mindsets. Don't also forget to communicate what success is for every role.
How long does the hiring process take?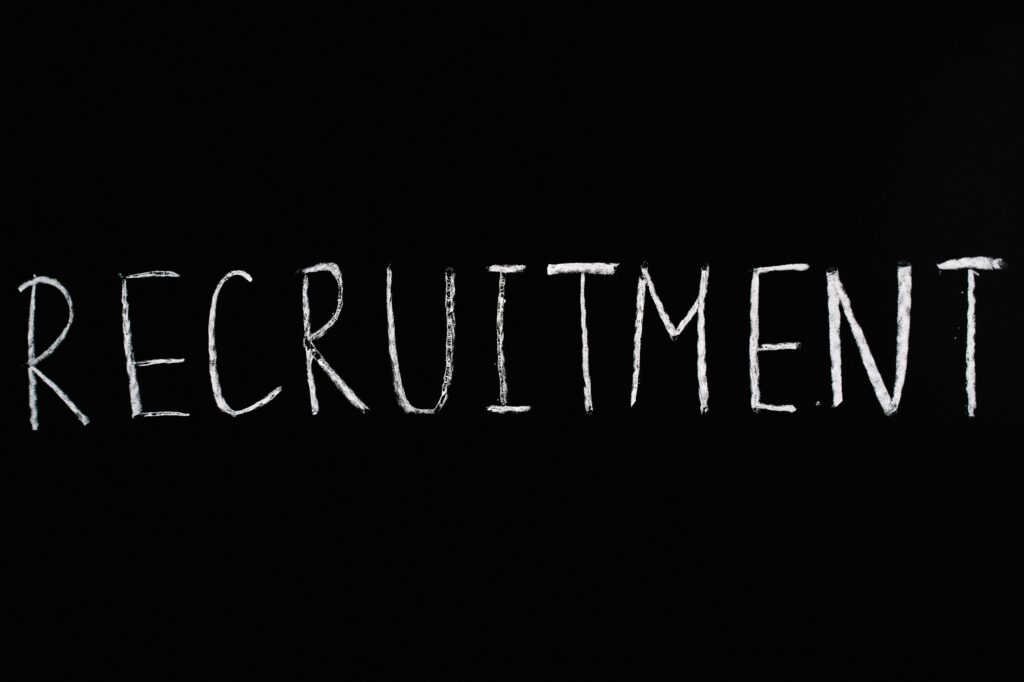 It varies. For C-suites, it can take anything between three to six months. Standard recruitment may take 14 to 21 days for the conversation and interview process. Sometimes it can be way less than that. I can have a conversation with somebody today and hire the person in the next three days.
I've done those kinds of hires before, especially when people come from referrals or people that I've worked with.
Recruitment in tech versus corporate
What happens in the tech space is that moving jobs is how people get salary raises. But in the corporate space, say, a bank, there are levels, and there are payments for those levels. If you're coming in at Level Four or Five, there is a standard salary structure.
Also, in the corporate space, to some extent, the skills needed are very defined. Unlike in the tech startup space, where you have to wear different hats. So, there is a lot of soft skills development required beyond hard skills. Meaning if you are lacking in those areas, it'd be difficult for you to fit in.
Earning as an entry-level recruiter in Nigeria
It depends on what companies can afford. I've seen an HR assistant starting with the range of ₦50,000 to ₦70,000 in some companies.