Mirë dita,
Happy New Year, dear reader! You made it to 2023! I'm so thrilled. 💃💃
What has 2023 taught you so far? Just kidding. 😂 I'm sure you have plans for the year, though.
Your goals should keep you in check and motivate you to do more — usually 🥲. Even better if you've got an accountability partner.
I don't expect you to set unrealistic goals; it's okay if it's a continuation of something beneficial you started last year. Consistency = Growth.
In summary, plans and goals are not overrated.
By the way, how are you doing? How was your weekend?
Mine was boring. 😭 I went to the field on Saturday, and I still can't walk well. No pain, no gain, right? On Sunday, everyone but me went out. 😭😭 I watched movies and slept.
I'd like to know how your weekend went, though.
It's 2023, and we're doing so much! We plan to reach over 100,000 subscribers by the end of the year. Doable? Very! And I'll be glad if you could help me achieve that.
You can start by forwarding this link to your friends, family, and haters, asking them to subscribe and open the newsletter every weekday. I mean, every person — African or not — deserves to read Techpoint Digest, don't you think?
Here's what I've got for you today:
Ethiopia begins process for a third telecom licence
Twitter to launch a new feature
Telegram's new features
Ethiopia begins process for a third telecom licence
The Ethiopian Communication Authority (ECA) plans to issue an Expression of Interest for a third telecom provider in February 2023.
Per Balcha Reba, ECA's Director General, "Preparations are being made to float an expression of interest to bring potential investors who can buy the third licence or the second new full-service licence."
The authority will award the licence through a competitive procurement process during the first quarter of 2023.
It will begin by posting an Expression of Interest at the beginning of February and leave it up for a month while it reviews responses from stakeholders in March.
The new entrant will also provide mobile financial services after meeting the requirements of the National Bank of Ethiopia.
Recall that in October 2018, the Ethiopian government said it would reform the telecommunications sector.
Eventually, in June 2020, the government requested proposals for two additional telecom licences. While it selected one telco, it cancelled the other.
And in May 2021, the ECA awarded Ethiopia's first ever competitively-tendered Unified Telecommunications Operator Licence to the Global Partnership for Ethiopia ("License A"), Safaricom.
Safaricom Telecommunications Ethiopia is a joint venture between Sumitomo Corporation (Japan), Vodafone Group (UK), CDC Group (UK), and Vodacom Group (South Africa).
A year later, the ECA issued a Request for Proposal (RFP) on September 28, 2021, for a second licence.
However, in December 2021, it terminated the process when it announced that bidders had temporarily withdrawn their bids because it had received "concerns and requests from multiple prospective bidders to delay the process."
Twitter to launch a new feature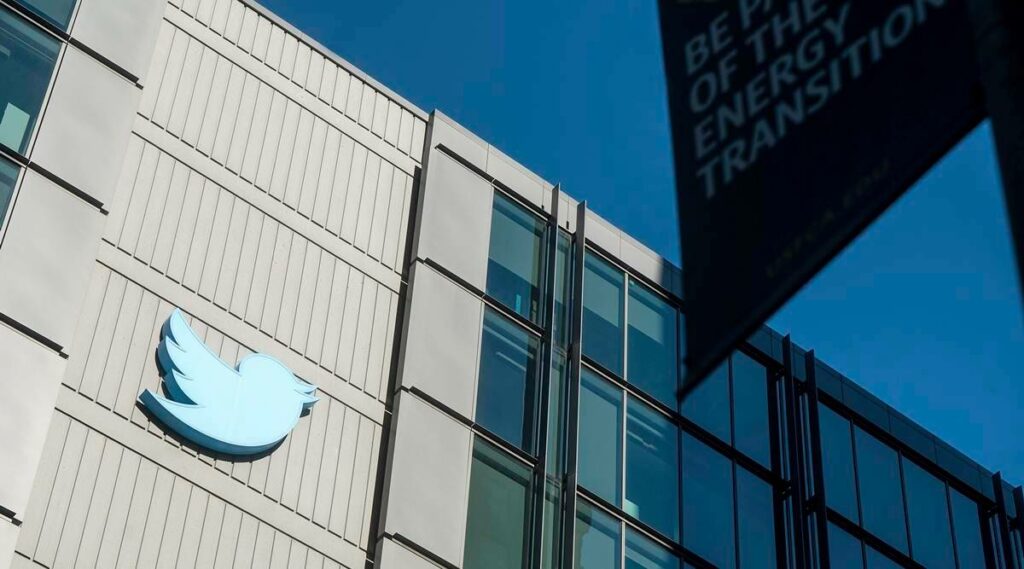 Last week, Elon Musk announced that Twitter would soon allow you to swipe between views that include recommended and followed tweets, trends, topics, and other information. 
In December 2022, Musk hinted that the "main timeline should allow for an easy sideways swipe between top, latest, trending, and topics that you follow." 
Currently, by tapping the stars icon in the upper right corner of the screen, you can switch between a chronological timeline that displays the most recent tweets sequentially and a Home timeline that shows recommended tweets.
However, this new feature goes a step further by adding additional views and making them more accessible via swiping. 
Sidebar: Remember that in December 2022, the microblogging platform relaunched Twitter Blue and rolled out Blue for Business.
Telegram's new features
Instant messaging platform, Telegram, has unveiled a slew of new features.
The company added a "spoiler effect" feature for users who don't want the recipient to see what they're sending. You'll see a "shimmering layer" that hides the content until you tap.
It also introduced a new blur tool that allows you to block out specific areas of a photo or video, conceal sensitive information or hide the faces of onlookers in the background.
You can use the eyedropper tool to match the colour of the blur brush to your image to make the blurred portion of your photo blend in.
Telegram's latest update includes new storage options that allow you to automatically remove cached data in private chats, groups, and channels after a specific time.
Besides, if you want certain users to see your profile photos, you can set a public image for everyone else.
What I'm reading and watching
Opportunities
Happy New Year.
Victoria Fakiya for Techpoint Africa.