From record layoffs to macroeconomic slowdowns, it's no news that 2022 has been a difficult year for the global technology ecosystem.  
However, Nigerian women in tech weathered the storms. Some shared their highs and lows of 2022 and how they got through the year with Techpoint Africa.
Ire Aderinokun, Co-founder, COO, and VP of Engineering Helicarrier (Buycoins)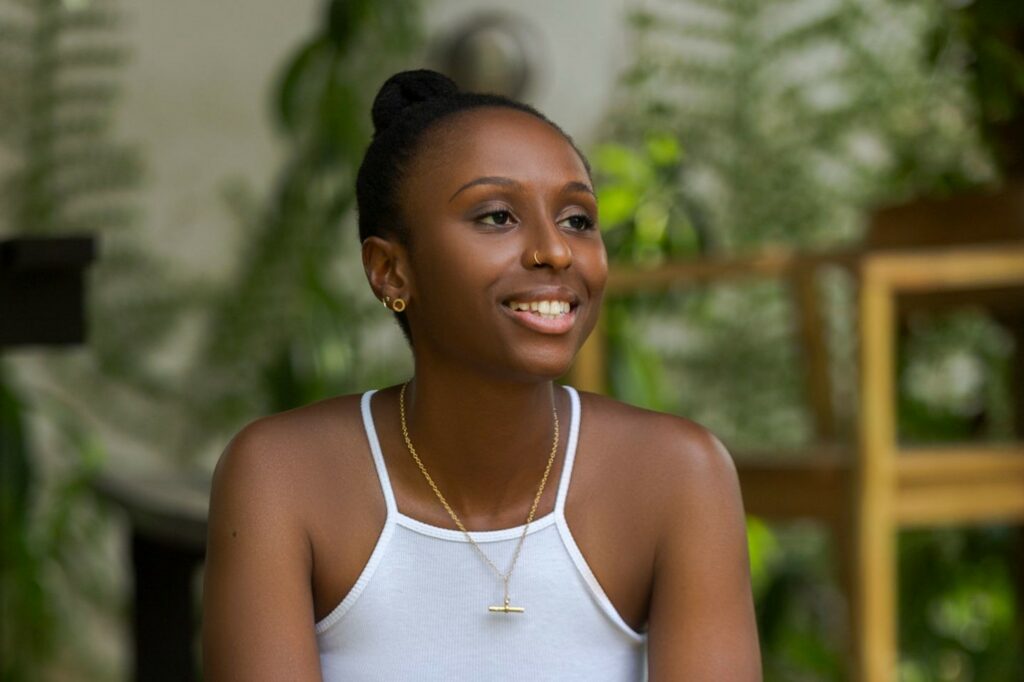 How was 2022 for you?
Everybody can relate to the fact that the year has been rough as a working person and an entrepreneur. I feel like I've learnt a lot about the world and running a business.
Our parents advised us that things would be hard, but when you're young, and you've never really experienced a market downturn, you're like, "Yes, it's hard, but how hard does it really get?"
So, now I'm like, this is what they were talking about. There were many ups and downs, and even the crypto market has been exciting; it was a wild year!
Highlight of 2022
The highlight of this year was being able to travel. Over the past two years, my talks have been mostly online, so I got back to doing them in person.
It was great to travel and take trips. I took a trip to Seychelles for my birthday, and it was great getting to experience new places; that was a really good highlight.
Biggest win of 2022
The fact that we're still here, I think that's a feat on its own. We haven't had to do mass layoffs, people within the company still have their jobs, and that has been really important to us. Hopefully, we'll return to being on a more upward trajectory next year.
Biggest loss of 2022
I don't know if I would mention one thing in particular, but the general vibe this year has been pretty rough. It was hard to see friends and colleagues who also run businesses struggle.
What will be the perfect Christmas/new year present for you?
Bitcoin going to $100k because that will solve a lot of problems; I'll wake up and have millions of dollars in my account. But realistically, a good gift for me will always be related to travel or an experience.
What's your wish for women in tech and the ecosystem in general?
I wish that things will get a bit more stable and the ecosystem makes a recovery. For women specifically, I would say having a good support system because it's really important for underrepresented groups like women.
Ifeoluwa Dare-Johnson, Cofounder/CEO Healthtracka
How was 2022 for you?
This year has been a rollercoaster. I've had great wins and really low times, so it's a combination.
Biggest wins of 2022
One will be that we're still alive and kicking as a company; the other is we were able to attract great talent, and I'm excited about that. We also raised our round this year, especially in this market, so I'm excited that we could double down and do the work.
Biggest losses of 2022
I can't share everything, but a couple would be that we lost some major deals we were hoping for, and we lost a few team members to either japa or a better gig.
What's your wish for women in tech and the ecosystem in general?
For next year, I really hope that we see a lot more women come into the space. I hope they'll get the courage and the funding needed to go after the problems they are passionate about.
Adora Nwodo, Software Engineer, Microsoft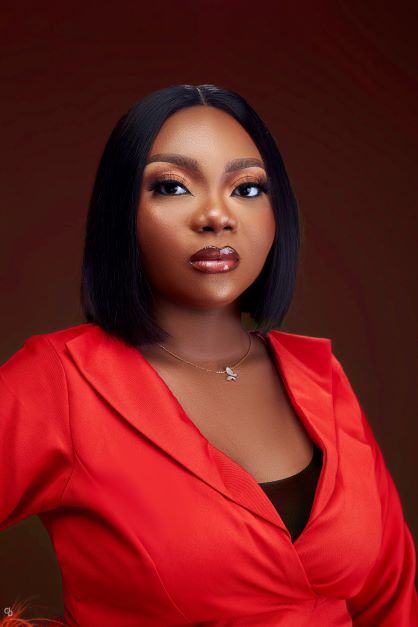 How was 2022 for you?
A lot has happened this year, and I want to say that this has been my best year yet. The goal is for the coming years to be better than this one, but I think that it's been a really fantastic year.
Biggest wins of 2022
A very big win is the fact that I'm still employed at this point with everything that is happening. Getting my book deal with one of the biggest publishers in the world and getting into Stanford Graduate School of Business is also a big win for me.
Biggest losses of 2022
I've not had any low points this year, but I have times when I've been burnt out, tired and stressed.
What will be the perfect Christmas/new year present for you?
Billions, that's all I want. Or maybe a trip.
What's your wish for women in tech and the ecosystem in general?
One thing I wish for women and the entire tech ecosystem is stability. There's a lot of uncertainty, and a lot doesn't add up or make sense at the moment.
Ruth Ikegah, GitHub Star, Community Lead, CHAOSS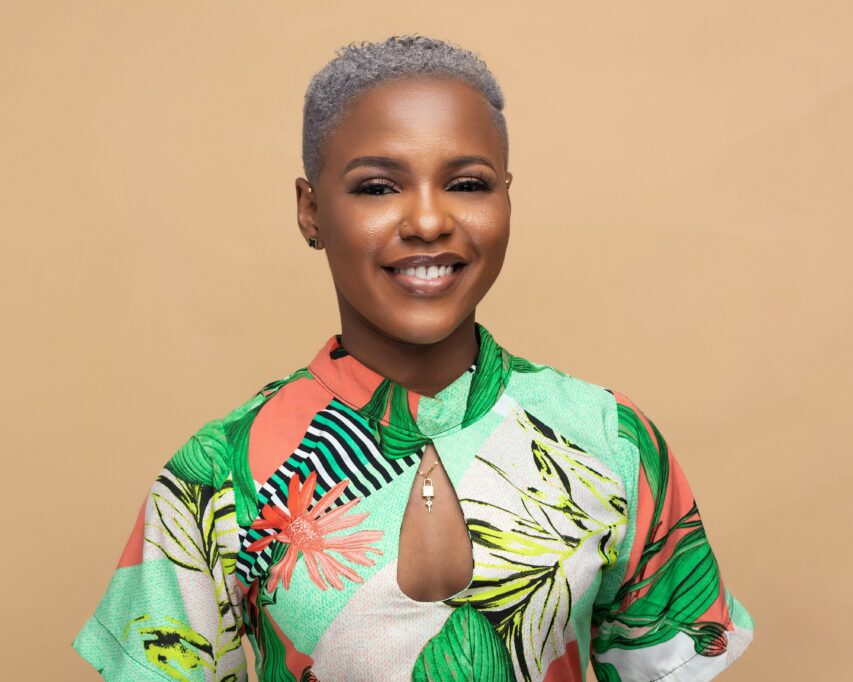 What was 2022 like?
I'll describe 2022 as daring. I took very daring decisions this year that brought challenges and exponential growth my way.
Highlights of 2022
In March this year, I resigned from working as a technical writer at an agency to focus on open source. I discovered it wasn't something I'd like to do as a job.
However, it didn't go as planned. I thought I'd get a job in about three months, but I still don't have a job. Regardless of the challenges, I was on the lookout for contracts within open source, and that has really helped.
Biggest win of 2022
This year I won the GitHub Star Award, and I was really proud of myself. Regardless of how tough and challenging the year was, I could still do big things.
Biggest losses of 2022
I got a lot of rejections this year, but the ones that pierced my heart were the visa denials. I was supposed to speak at a conference in Dublin, but there was a visa delay and eventually a denial. I also had the opportunity to give a keynote speech at conferences in the US, but I didn't get a visa.
What will be the perfect Christmas/new year present for you?
I love hair. I also love books cause I recently started reading African literature, but hair is number one.
What's your wish for women in tech and the ecosystem in general?
I want women to put themselves out there and advocate for themselves. I'd love for them to chase opportunities and be unapologetic about it.
Yanmo Omorogbe, Co-founder and COO, Bamboo
How was 2022 for you?
Quick! I can't believe we're in December already. I feel like it was just January, but it was interesting; I can't complain.
Highlight of 2022
We closed our Series A, which was exciting and definitely the highlight of my year.
Biggest win of 2022
Personally, my biggest win for 2022 was that we launched in Ghana. It was a big win because it's something we've been working on for a very long time, so it was exciting that it finally happened.
Biggest loss of 2022
Honestly, I don't know. Nothing sticks out as a bad thing that happened to me this year; It has been an alright year. It might be because the past two years have been so full of everything, and this year, I'm just happy to be alive and taking each day as it comes.
What would be the perfect Christmas/new year gift for you?
$100 million? I'm not greedy; I'm not asking for a lot, just $100 million. Something less ambitious will be a really lovely holiday, a nice super relaxing week off.
That would mean you have to get everyone in Bamboo not to message me. So a really nice luxurious holiday would be lovely, but $100 million is definitely preferable.
What's your wish for women in tech and the ecosystem in general?
For the entire tech ecosystem, more wins because 2022 was generally hard, and 2023 seems to be shaping up to be another hard year. I hope people find more ways to win.