Ahoj,
Yesterday, TikTok announced the launch of a new feature that will allow users to see why a specific video was recommended to them in their "For You" feed.
You may see a specific video because of your interactions, including the content you watch, like, or share, comments you post, or searches. It could also be because of the accounts you follow.
According to TikTok, you may see a specific video because it was recently posted or because the content is popular in your region.
To learn why a video was recommended? In your For You feed, tap on the share panel and select the question mark icon labelled "Why this video?".
You've probably seen something similar on Instagram.
Here's what I've got for you today:
Visa proposes an Ethereum auto-payment scheme
Twitter rolls out Blue for Business
Elon Musk to limit policy-related polls to Blue subscribers
Spotify is considering rebranding Anchor
Visa proposes an Ethereum auto-payment scheme
Global payments giant, Visa, has proposed a blockchain account design to allow Ethereum users to set up auto-payments from their wallet.
It means cryptocurrency users can automatically pay their bills using their self-custodial wallets.
Auto-payment for intermittent bills is a standard in the traditional banking ecosystem. It allows users to authorise specific service providers to withdraw funds from their designated bank accounts to pay bills.
Think of it like your automatic debits to your savings plan on Cowrywise on PiggyVest.
However, it is much more complicated in the world of public blockchains, where everyone has access to a single codebase of tools known as blockchain primitives.
But Ethereum auto payments via Visa cards would be possible thanks to an Ethereum proposal known as "Account Abstraction" (AA), which would transform user accounts on the blockchain into smart contracts by adding programmable features to wallets.
At the basic level, Ethereum does not support this because automated smart contracts cannot request transactions. So, user accounts must initiate and send transactions manually.
But with this proposal, Ethereum users can set up recurring, automatic payments directly from their self-custodial wallets, eliminating the need for a bank or other centralised body.
Sidebar: In 2017, Vitalik Buterin, Co-founder of Ethereum, proposed merging Ethereum-based wallets and smart contracts into a single account.
Twitter rolls out Blue for Business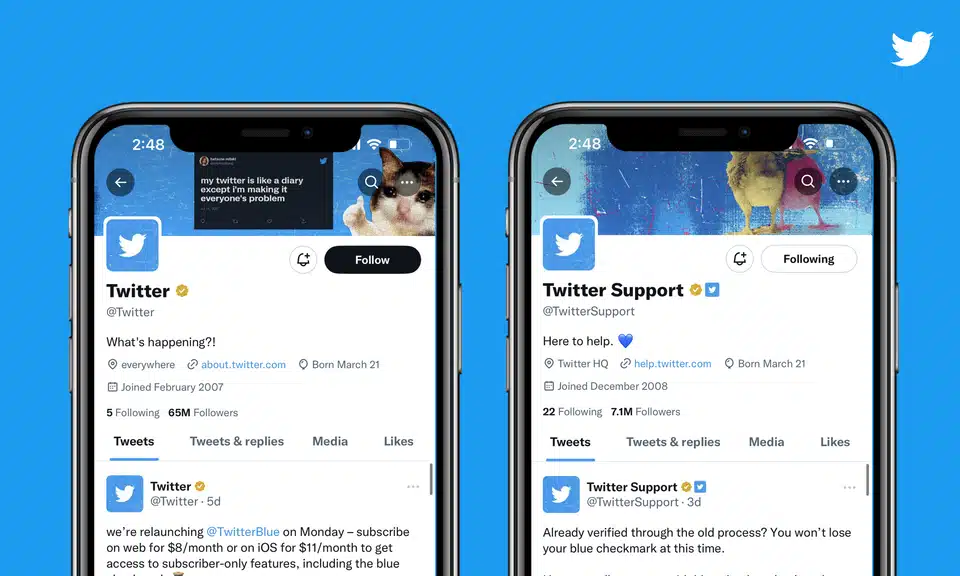 On Monday, December 19, 2022, Twitter rolled out Blue for Business.
Recall that when Twitter relaunched Blue last week, the microblogging platform gave businesses a gold checkmark. Now, it's offering some more detail with Blue for Business.
The service will allow businesses to link their main accounts with those of their employees, making it easier to demonstrate that someone works for them.
That is, organisations, media outlets, and sports teams can use this feature to connect the accounts of their employees, journalists, and players.
Also, Twitter is offering an additional badge next to profiles to help organisations and individuals identify brands and people associated with them.
Further, brands, media outlets, and other organisations now have square profile pictures rather than round ones. However, it's unclear whether this is included in the Blue for Business package.
Twitter Product Manager, Esther Crawford, announced a pilot programme for Blue for Business with select businesses. The company plans to expand this to more organisations in 2023.
Meanwhile, Twitter has not revealed much about the service. For instance, we don't know how much Blue for Business will cost, who will be eligible, or how it will verify that a business owns an account.
However, we know that the platform is attempting to make money through subscriptions.
What's more, the company has announced the official launch of a new grey checkmark badge for "government and multilateral accounts."
Elon Musk to limit policy-related polls to Blue subscribers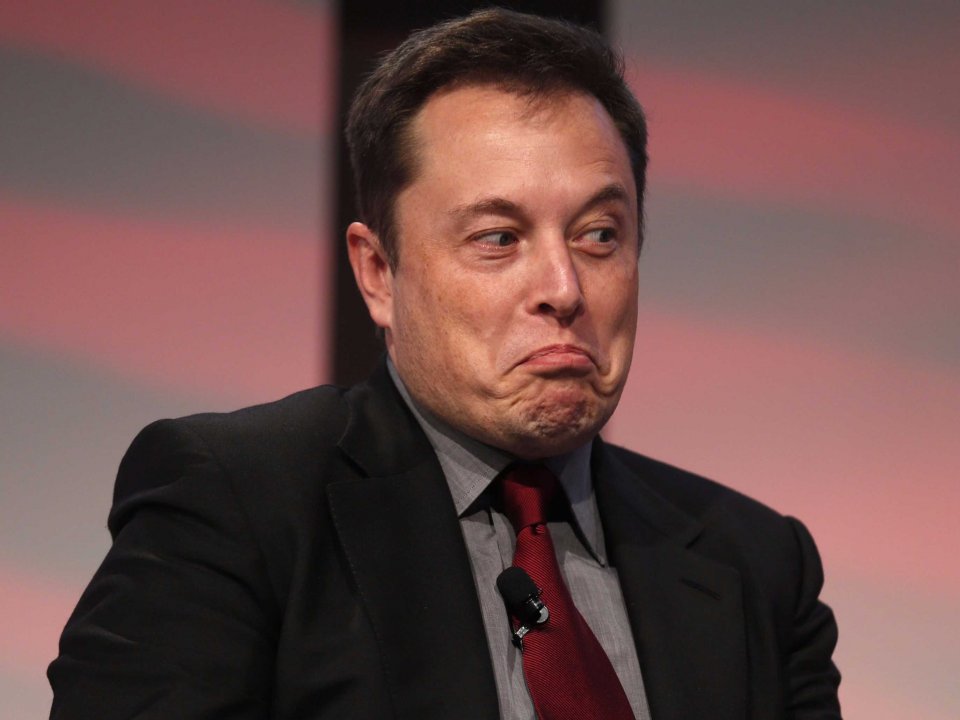 Remember I mentioned how Elon Musk conducted a poll to determine whether he should step down as CEO of Twitter? Over 17.5 million people responded; 57.5% voted "Yes" and 42.5% "No."
Interestingly, Musk did not tweet in the hours following the poll.
But his silence was finally broken when he replied with "Interesting" to several suggestions that fake accounts skewed the poll's results.
In response to a Blue member known as Unfiltered Boss, Musk agreed that only subscribers should have a say in future policy.
Remember, he promised to put major policy changes to a vote. Now, future policy-related polls will be limited to paid Twitter Blue subscribers.
Does this mean he'll run the poll again, but only for Blue subscribers? Whatever decision he makes, whether he steps down or not, he still owns Twitter.
Spotify is considering rebranding Anchor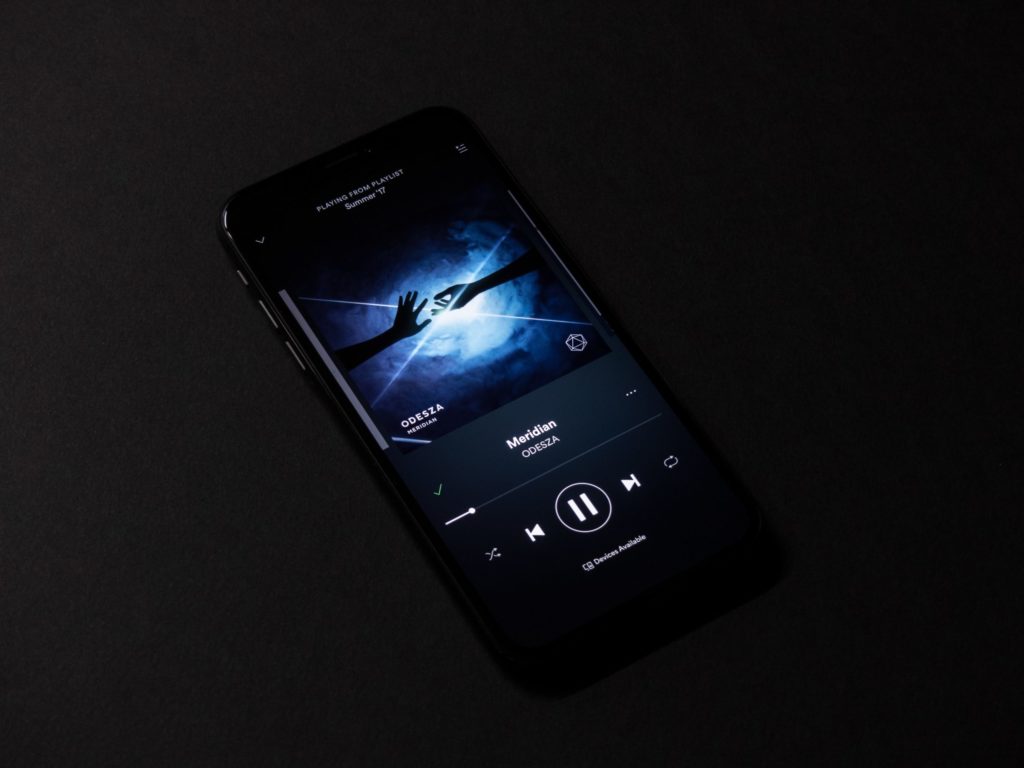 Streaming giant, Spotify, is considering rebranding Anchor, a free podcast hosting service and is testing its hypothesis with potential users through a survey.
According to the company, "Anchor and Spotify for Podcasters are now Spotify Creator Studio, the all-in-one platform for creators of all kinds (and sizes) to express themselves and find success on Spotify."
Podcasters can currently join Spotify to access analytics about their show, even if they host with another service such as Libsyn, Podbean, or Buzzsprout.
Anchor hosts can also access features such as subscription monetisation and video podcasts, but only Spotify listeners can interact with that content.
If the proposed rebranding from the survey is implemented, Spotify for Podcasters will be renamed "Spotify Creator Studio - Unhosted", while Anchor will be changed to "Spotify Creator Studio - Hosted."
Most importantly, both products would continue to be free.
What I'm reading and watching
Opportunities
Applications for the Grand Challenges Canada Stars in Global Health Programme 2023 are now open. To know more about the programme, click here. Apply here.
Applications are open for the Amazon Web Service Healthcare Accelerator 2023. Apply here.
Applications are open for the Fuelarts x Tezos Accelerator 2023, an accelerator programme for Art+Tech startups. Apply here.
Have a fantastic Wednesday.
Victoria Fakiya for Techpoint Africa.