On Wednesday, December 14, 2022, Africa-focused eCommerce startup, Klasha, shared news of introducing a menstrual leave policy to grant self-care opportunities to employees during their menstrual cycles.
This five-day leave is apart from the statutory annual, sick, and other leaves employees are entitled to. As revealed in the startup's intention, implementing this policy will promote inclusiveness for female employees, encourage workplace diversity, and demystify misconceptions about menstruation.
What you should know
Klasha was founded in 2017 and officially launched in 2021 by Jess Anuna, one of Africa's few female founders, to offer products to support cross-border commerce in Africa. So far, the startup has raised $4.7 million and has 45 employees spread across the world, according to an interview with Arise News in September 2022
However, the male-female ratio of its workforce is not certain, but a guesstimate, given team pictures circulating the Internet, suggests 40% to 60%. Currently, its services are available in six African countries: Nigeria, Kenya, Tanzania, South Africa, Uganda, and Zambia.
As an advocate of women in tech, it is not strange that Jess' Klasha is now touted as the first company in Nigeria and possibly Africa to introduce this policy. This article states that Klasha had an employee base of six women in its early days.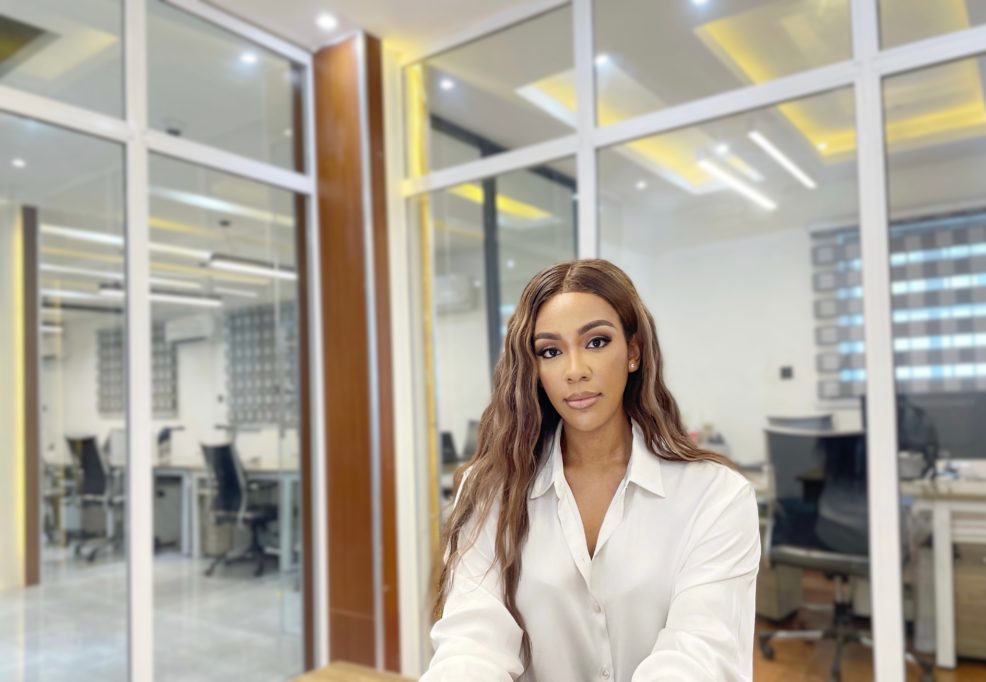 While global conversations about offering menstrual cycle benefits in the workplace are usually controversial, most companies have approached it carefully because making changes or adapting workplaces to fit the needs of women is often criticised depending on the form they take. However, one of the highly recommended ones is providing free comfort products.
In June 2022, an employee revealed that assets management startup, GetEquity, gives period care packages to its employees on request. Other concessions that attracted lesser criticism include the opportunity to work from home or work separately from the office team.
Despite the debates around menstrual policies, several countries have long-standing support for menstrual laws. Japan, for instance, has legislation that's been in effect since 1947 compelling an employer to allow an employee who can't work because of her monthly period, and this will not be included in her sick leave.
Other countries include South Korea, Taiwan, and Zambia. Although there isn't a defined legal framework for this in India, some companies already implement this policy. Spain, for instance, has a Bill in the works. Notwithstanding, there are still concerns about employees not claiming these benefits.
Applause and backlash
Klasha's menstrual leave policy has received its own share of reactions online.
While some think this initiative is long overdue in many companies and would be beneficial...
...others express scepticism about its workability.
On privacy violation
From known cases, for this policy to be effectively implemented and managed, employees' period cycles have to be tracked. This was the case in 2019 when the US Women's National Team (USWNT) was applauded for creating a period-friendly workplace that improved their performance in the World Cup.
If this is to be avoided, the company has to trust its employees. Besides, trust is one of many values that foster a great work culture. Even where such trust levels exist, people heavily criticise disclosing something as personal as a monthly period to employers.
However, a school of thought has it that introducing period-friendly policies alone signals to employees that their well-being is a top priority for the company, and this could make them more open to disclosing private information.
Moreover, an employer tracking an employee's menstrual cycle only becomes a breach of privacy if it's without the employee's consent. However, if HR handbooks are revised to include full disclosure as a requisite to accessing this leave, it becomes counterintuitive.
Besides, period apps collect even more data on users than other apps, which are made accessible to third parties.
On ensuring inclusion
While policies of this sort are avenues to address the stigma of having open conversations around menstruation, they might only benefit those that experience severe menstrual symptoms having the potential to impact productivity. Hence, excluding female employees who do not have periods at all or do not have a productivity-hindering menstrual cycle.
There are also concerns about how discriminatory this could be towards men since these are paid leaves, further questioning equity and pay gap conversations in the workplace.
While we await responses from Klasha about how they will ensure this policy isn't abused, it is expected that trust will come to play for staff that have irregular periods.
Still, in workplaces with an open conversation culture, employees can always make a case for when they are not in good condition and are allowed to take time off when they need it most. But the argument is that menstrual discomfort isn't a sickness and shouldn't eat into the allocated sick leave.
On the possible impact on productivity
Some quarters are worried about the possible implications on the productivity of a company with reportedly more female employees than men. How does the company explain productivity dip to clients if many employees' periods fall within the same time?
By the way, Klasha provides both B2C and B2B products; Klasha App, which claims to have 250,000+ users, and KlashaCheckout, respectively.
This is a good time to examine a popular myth called period syncing or the 'McClintock effect' which means the idea that women that are ovulating or menstruating can influence the cycle of those in close proximity to them, causing them all to have their period at the same time. However, for the last two decades, it has been largely debated and difficult to prove because several scientific studies have either refuted or agreed with the theory.
While it is not in my place to conclude that this is a great idea, the public is willing to give Klasha time to prove that this policy can be enforced fairly and consistently, and its success might make it a trend in more workplaces.
This article will be updated to reflect Klasha's CEO's response to some of these concerns as soon as they come in.
What do you think of this policy? Would you willingly disclose your cycle to your employer?