Salve,
Yesterday, YouTube Music announced that it would begin rolling out personalised end-of-year Recaps, allowing users to relive their favourite music moments of 2022.
In 2021, it introduced Recaps to compete with Spotify's Wrapped. The company claims that this year's experience will be more immersive.
The Recap feature allows users to view their favourite artistes, songs, music videos, playlists, and more.
While the "Top Trends" shows you which artists you discovered before others, the "Identity" feature provides you with a personalised "music personality" based on your listening habits.
Here's what I've got for you today:
Is crypto dead
Lazerpay to lay off employees
NopeaRide exits Kenya
Orda's $3.4m seed
Is crypto dead?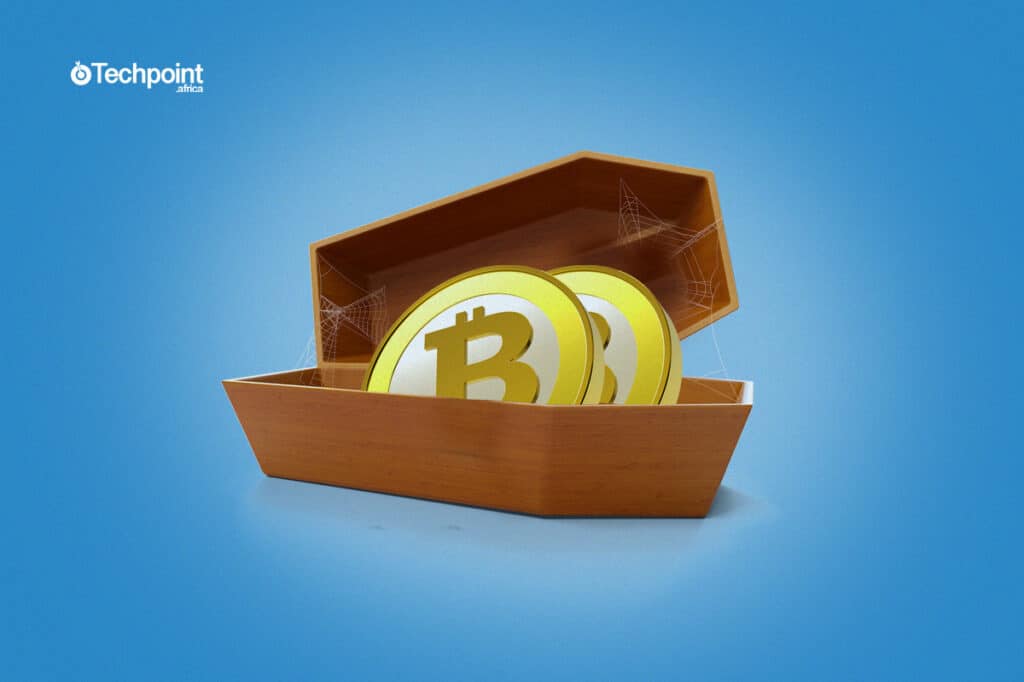 This year has been a dark one for crypto investors, from the value of cryptocurrencies taking repeated hits to the bankruptcy of one of the biggest crypto exchanges in the world, FTX.
Over $2 trillion has been wiped off the crypto market's total capitalisation. Anyone who invested in the flagship cryptocurrency, Bitcoin, in the last 12 months should be staring at huge losses now.
With a bad bear market trend coupled with the collapse of several crypto powerhouses, perhaps American billionaire and CEO of multinational conglomerate holding company, Berkshire Hathaway Inc, Warren Buffet's prediction that cryptocurrencies will have a "bad ending" could be coming true.
"Cryptocurrencies basically have no value, and they don't produce anything. They don't reproduce, they can't mail you a check, they can't do anything, and what you hope is that somebody else comes along and pays you more money for them later on, but then that person's got the problem. In terms of value: zero," Buffet said.
Well, Buffet isn't the only one who feels crypto will come to a terrible end.
On November 14, 2022, The Times of India published an article titled "Crypto Is Now Dead" that shook Twitter.
But what is the true story? Find out here: Where's crypto headed from here? 3 critical questions about the future of crypto answered
Lazerpay to lay off employees
Njoku Emmanuel, CEO and Founder of crypto payment startup, Lazerpay, has announced that the company will be laying off employees to extend its operating runway.
According to the statement he shared on Twitter, the company had initially resorted to stopping the salaries of the management team and cutting the salaries of other employees. 
However, the company will have to lay off employees due to the lack of funding.
Started in 2021 by 19-year-old Emmanuel, the company's mission is to become the stripe for crypto payment by helping businesses accept stablecoin as payment from anywhere in the world.
Emmanuel revealed that the company had helped 3,000 businesses accept stablecoin payments worldwide.
Interestingly, the company received investment from Nestcoin, who recently disclosed that it would be laying off employees after its funds were caught in bankrupt crypto exchange, FTX.
Emmanuel, however, said that Lazerpay's layoff has nothing to do with the ongoing FTX debacle.
NopeaRide exits Kenya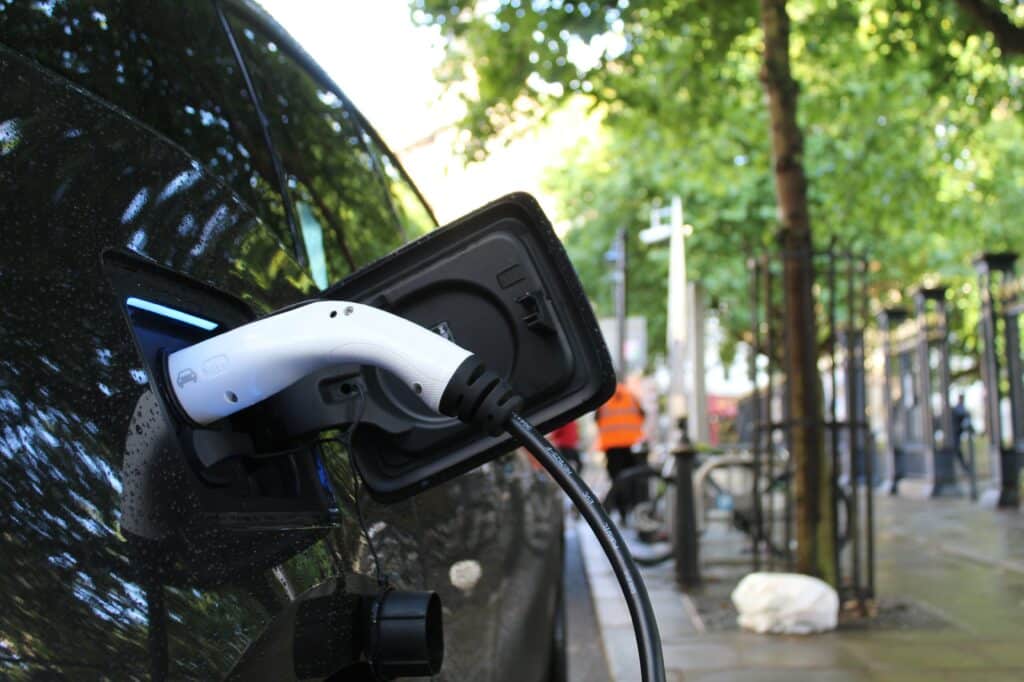 Nigerian foodtech platform, Orda, has raised $3.4 million in seed funding to develop and scale its payments feature.
Quona Capital and FinTech Collective led the round. Investors, including LoftyInc Capital, Enza Capital, Norrsken Foundation, Outside VC, and Far Out Ventures, participated.
Guy Futi (CEO) founded Orda in 2020 to provide a cloud-based restaurant operating system for small and independent restaurants.
Its operating system enables these businesses to handle manual reconciliation and inventory management online and gain access to additional features, including kitchen display systems, accounting software, and integrations with food aggregators like Chowdeck, Bolt Food, and Glovo.
According to the company, it processes over 50,000 orders per week for its vendors, with its gross merchandise value (GMV) increasing by 30% month-on-month.
Futi said the platform already processes payments for 10% of its vendors and may begin the main rollout by Q2 2023.
Orda intends to expand the platform's functionality, particularly around financial products, as it seeks to power lending and payments for its customers.
It also plans to grow its restaurant network and continue its pan-African expansion drive into South Africa and Ivory Coast.
The company also brought in two new executives, Afua Ahwoi, Head of Operations and Strategy, and Modesola Osasomi, Head of Growth.
Orda's $3.4m seed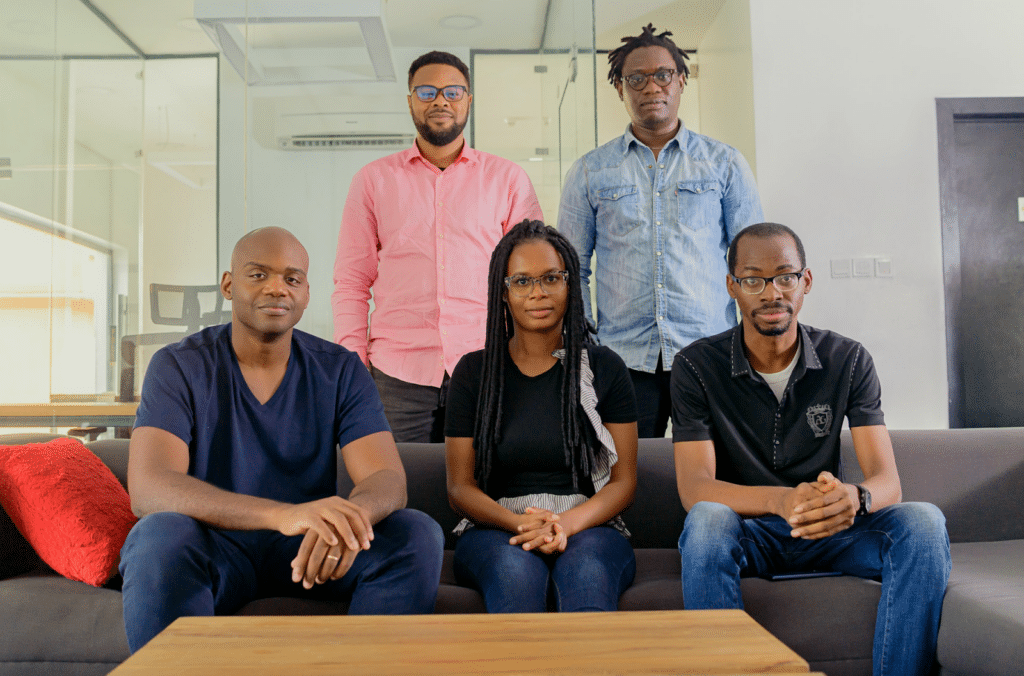 In case you missed it
Egyptian transportation startup, SWVL lays off half of its workforce six months after terminating over 400 employees
Damilola Teidi joins Ventures Platform as Head of Platform and Investment
What I'm reading and watching
Opportunities
Have a lovely Wednesday.
Victoria Fakiya for Techpoint Africa.