Today, drone technology has become relatively common. Whether it's being used to take aerial shots at a wedding or carnival, the possibility of seeing remotely controlled flying robots has increased substantially in recent years.
Initially designed for military use in the 1900s, drones or unmanned aerial vehicles (UAVs) have found their way into mainstream uses such as filming, photography, or just a plaything for hobbyists.
However, Nigerian artificial intelligence (AI) and robotics expert and Founder of Robotics and Artificial Intelligence Nigeria (RAIN), Olusola Ayoola, has pointed out that drones could aid Nigeria in its fight against terrorism.
Ayoola said on an episode of the Techpoint Africa Podcast that drones could help uncover terrorists' hideouts.
"For me, I got bothered about the fact that we don't know where the terrorists are, and I feel if you don't know where the terrorists are, how can you win?
"The first step in my case was to support the government to know where anyone anywhere in a forest area is. We all agree that in a forest area, it is highly oxygenated, so any activity by humans such as cooking, transportation by bikes or the use of generators will generate a spike in the carbon emissions there."
Drones are not new to the Nigerian military
Before Ayoola's idea, Nigeria's military had already deployed drones, but not for detecting carbon emissions in forests.
According to Military Africa, Nigeria is the only country in sub-Saharan Africa to have used drones for combat. They were first deployed in the country by Britain, France, and Israel in search of the Chibok girls.
However, Nigeria's President, Muhammadu Buhari, announced the induction of the country's first indigenous operational UAV, nicknamed, Tsaigumi, in February 2018.
Interestingly, a catalogue of Nigeria's UAV inventory by Stijn Mitzer and Joost Oliemans — authors of The Armed Forces of North Korea On The Path Of Songun — revealed that Nigeria's attempt at indigenously created drones has been unsuccessful.
Nigeria resorted to purchasing up to eight UAVs from China and Turkey in late 2020. While Nigeria has a catalogue of several drones with surveillance and combat capabilities, a drone that detects carbon emissions could be a game-changer in the fight against terrorism.
Why are carbon-detecting drones important?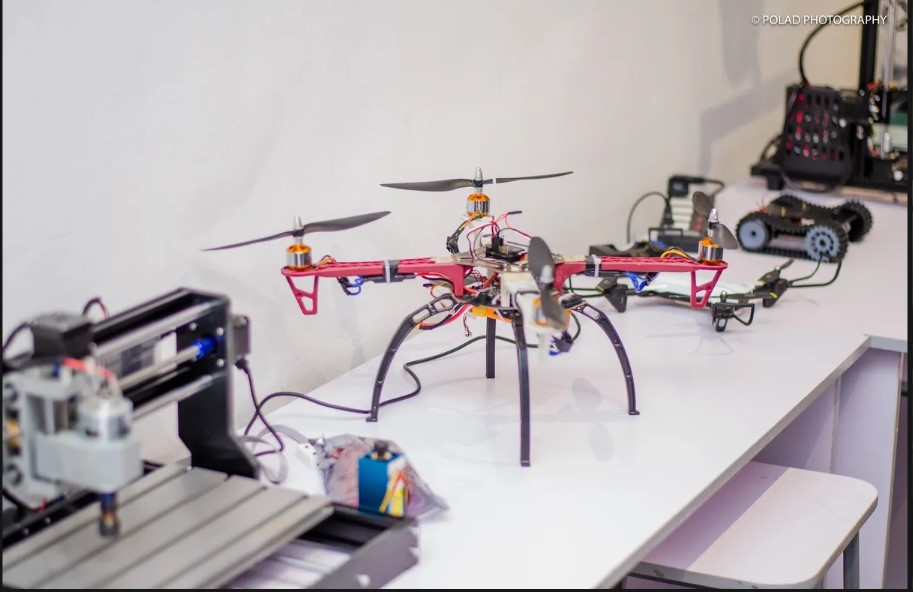 The abduction of the Chibok girls in 2014 was one of Nigeria's most dreadful terrorist acts. Over 250 school girls were abducted from their schools and held in an unknown location for four years.
In this news report, one of the survivors narrated how she had to walk for three days in the Sambisa Forest to escape. A system like Ayoola's could have scoured the area to detect carbon emissions by the terrorists and helped the military rescue the victims.
The military is already using drones for tactical reconnaissance, but most of the surveillance is based on imagery from a normal camera to multispectral and hyperspectral imaging which are used to track military targets in the absence of an external light source.
However, it's uncommon to mount sensors that can detect carbon emissions. According to a Vanguard report on identified terrorist hideouts in Nigeria, the terrorists are known to take abducted victims back to "their camps located deep inside the forests."
Even with an aerial system, like drones, to find terrorists, thick forest canopies can make it difficult for drones to get a clear line of sight.
However, forests are very well oxygenated due to the abundance of trees. Per this Frontiers article, "currently existing forests store ~45% of the organic carbon on land in their biomass and soils."
With little carbon emissions in these areas, Ayoola believes that human activity in the area will create a spike in carbon emissions in that environment, which will be detectable.
How a carbon-detecting drone works
"We came up with a solution called the carbon emission tracker for human enclave detection. We are not saying that it will tell you these are terrorists, but it will tell you that these are people in a forest where no one has been able to penetrate," Ayoola said.
The carbon emission tracker works by collecting samples within the atmosphere and across that space.
Ayoola also noted that the tracker can show the trajectory of carbon emissions in the atmosphere.
"Depending on the altitude and GPS location you are currently collecting that sample, we would be able to extrapolate the original ground source of that emission,"
This is not the first attempt at detecting carbon footprints in the atmosphere with drones.
In May 2022, TotalEnergies launched a campaign to reduce methane emissions across all its upstream oil and gas-operated sites using drones.
The development started in 2017, and the technology is known as Airborne Ultralight Spectrometer For Environmental Applications (AUSEA).
Ayoola, however, pointed out that while TotalEnergies' technology is more concerned with quantifying the level of carbon emissions accurately in the atmosphere, his technology detects unnatural levels of carbon in an area.
Government support and assistance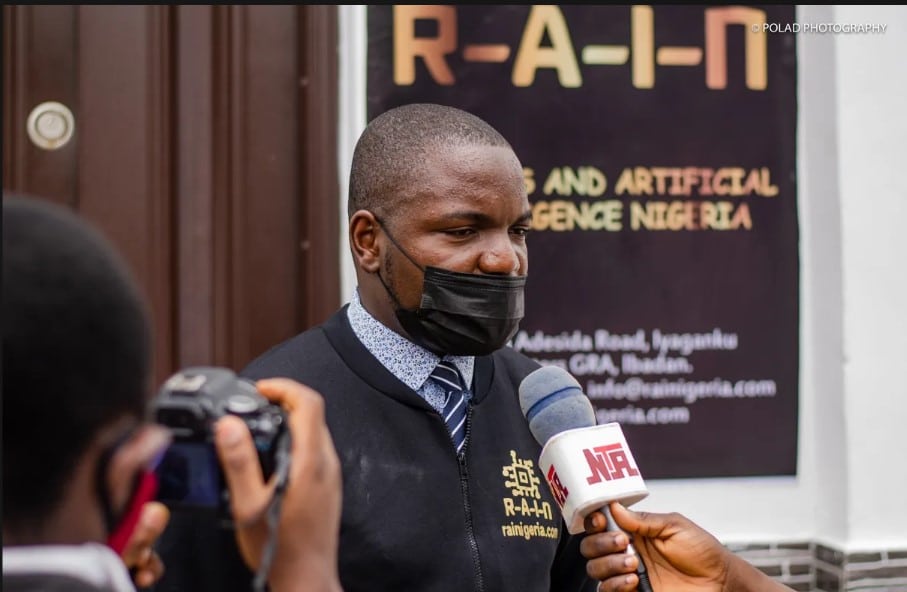 "I have received tremendous support from the government, not in cash because I'm not asking for funds, but rather in terms of acceptance and collaboration," Ayoola said.
He noted that his collaboration with the government on the carbon emission tracker drone has resulted in more partnerships with the government on other technological solutions he has been working on.
For example, RAIN is working with the National Information Technology Development Agency (NITDA) to build Internet of things (IoT) devices that can help farmers remotely control the irrigation and temperature of their farms. These devices have been deployed in Jigawa and Ogun States.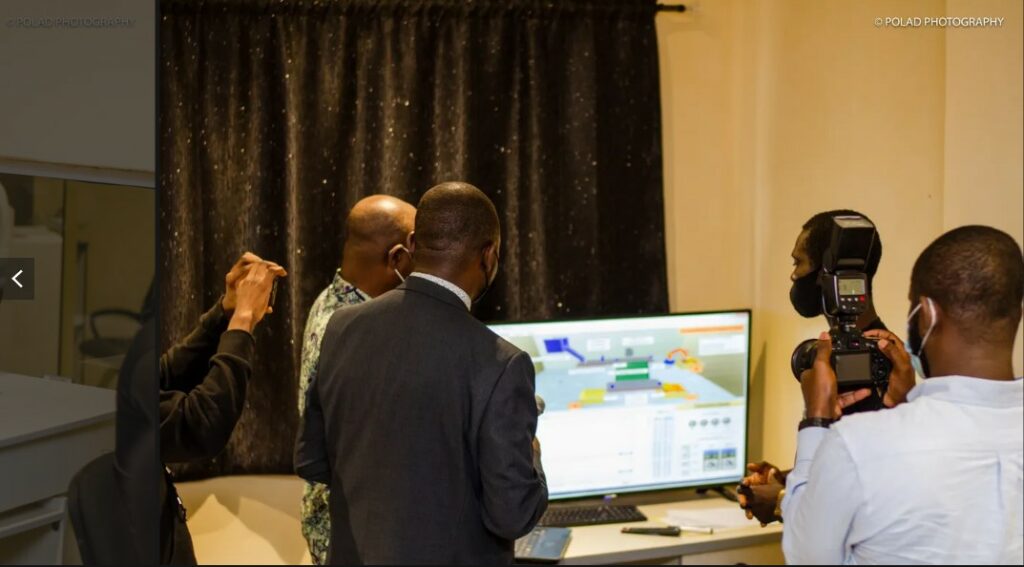 RAIN is also working on an industrial mobile robotic platform (IMORP). This voice-controlled ground vehicle can be used for logistics, and it can drive within a controlled environment carrying up to 250 kilograms payload.
Deep tech needs more hands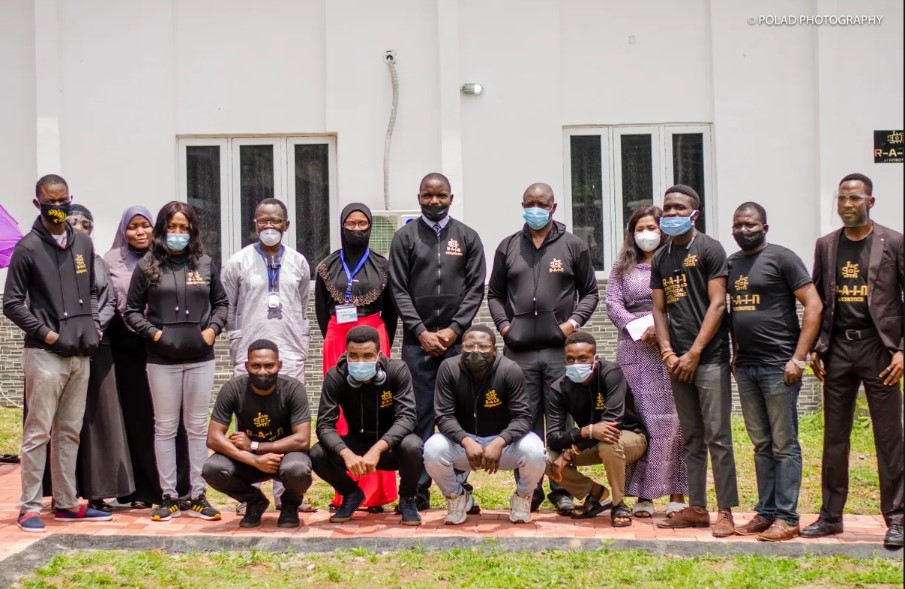 Deep tech includes significantly advanced forms of technology, such as AI and robotics, that are not particularly end-user-focused.
On the African tech scene, the focus has been more on shallow or predominantly software-based tech, with most startups either fintech or eCommerce.
According to Ayoola, there is a reason for this. "It requires a lot of investment, time, and expertise. Deep tech requires a laboratory/space where you do your work.
"The solution is going to be for the government to make a deliberate effort to enhance local production or ensure that most companies in Nigeria patronise local or indigenous tech."
Deep tech indeed requires a lot of investment, but Ayoola believes people with the right expertise can do much with minimal funding.
"I don't think there is a scarcity of funds for great ideas; I think there is a scarcity of trust. You have to win and earn people's trust."
At RAIN, Ayoola trains students to develop hardware and software solutions, gradually building a team of deep tech enthusiasts who can solve deep problems like insecurity or agriculture at the root.