Despite layoffs at tech companies dominating the news in the past few months, attracting and retaining talent remains a challenge for African startups.
As employers increasingly look beyond their immediate environments when hiring, African startups now have to compete with foreign startups and, in some cases, established institutions for quality talent.
But while there are indications of a huge demand for talent, developing them remains a challenge. Poor educational systems continue to pose a problem, with university students in Nigeria losing months to strike actions.
Against this backdrop, organisations have sprung up to fill the gap. One such organisation is Ingressive for Good (I4G), a non-profit edtech organisation dedicated to providing one million African youth with access to training resources. At its recently concluded Hackfest, various speakers emphasised the need to invest in developing tech talents in Africa for global opportunities.
For the first panel session titled "Transforming Africa, one techie at a time," Co-founders Maya Horgan-Famodu, Sean Burrowes, and Blessing Abeng joined Alexander Onukwe, Quartz's West Africa Correspondent, to discuss the motivation for starting Ingressive for Good, the progress made, and the future of the non-profit.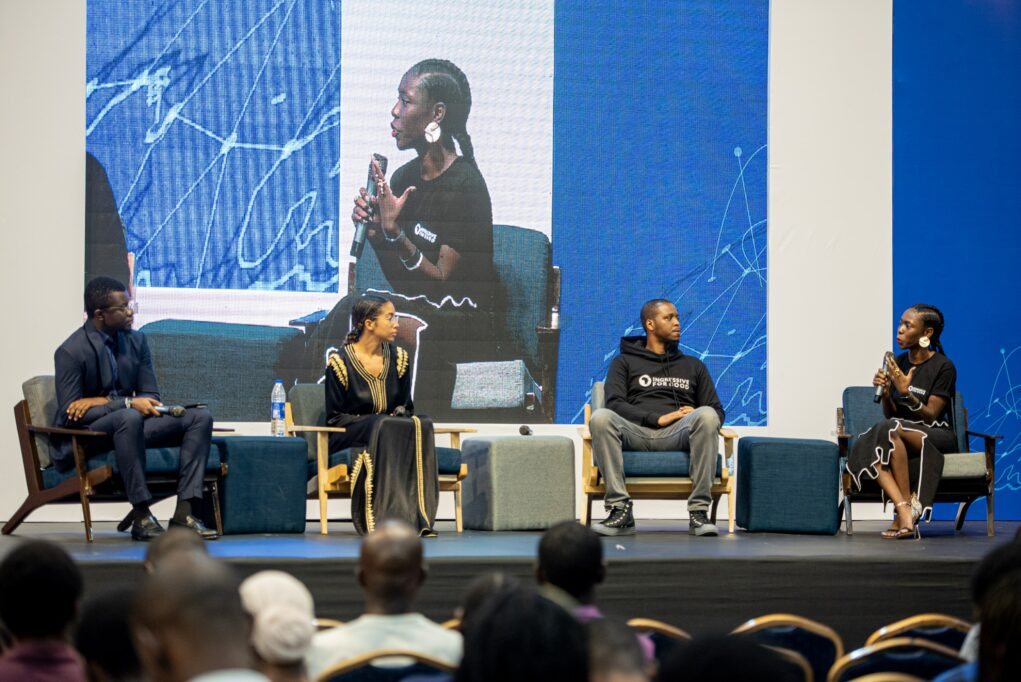 Horgan-Famodu revealed that starting I4G was part of the non-profit's vision to provide talent for African startups in the same way they provided capital and advisory services. Reacting to Onukwe's question on why I4G stepped in considering the ubiquity of learning resources on the Internet, Burrowes pointed out that while resources abound, they are not often created with Africans in mind.
"The information you need to grow and learn is out there for free, but typically you find that it is not necessarily created from the African perspective. What Ingressive for Good does is to identify and curate these opportunities and learning resources, but we also use community and our shared experiences to drill down these lessons and adapt them for the African perspective."
Commenting on its community-driven approach, Abeng noted that a critical factor in the community's growth — over 250,000 people, up from less than 20,000 in 2020 — was members finding others on the same path and their willingness to support each other.
Emphasising that every talent, regardless of their qualifications, religion, gender, or socioeconomic status, has a place in tech, Abeng reiterated Ingressive for Good's mission to enable access for all.
The next panel session, moderated by Bolu Abiodun, Senior Reporter, Techpoint Africa, dwelt on Web3, the new kid on the block, and why the attendees should care about it. As Abiodun noted in his introduction, what would have been an easy sell in the glory days of the crypto industry is now a tough sell amid upheavals in the space.
Joined by Akinyemi Akindele, CEO and Founder of Nigerian decentralised finance startup, Stakefair, and Shodipo Ayomide, Developer Relations Advocate at Polygon, the three explored the potential of the blockchain.
Beginning with an explanation of the Internet's evolution, Akindele pointed out that Web3 is the next iteration of the web and provides greater ownership for users. Sharing his journey into the Web3 sphere, he disclosed that the opportunities to build on Ethereum attracted him to the space. For Ayomide, the difference between Web2 and Web3 is that Web3 products interact with the blockchain. While Ayomide noted that the recent struggles in the crypto space could impact acceptance of Web3 technologies, he explained that regulatory oversight would be needed going forward.
A fireside chat with Ezekiel Sanni, Head, Offline Distribution and Growth at TeamApt, followed with Sanni sharing his journey from a POS agent to leading the team responsible for growing TeamApt's footprint in Nigeria. After graduating with a degree in medical laboratory science, Sanni worked as a medical laboratory personnel in Edo State. With infrequent salaries, he started looking for alternative ways to make money, eventually settling on agency banking, which resulted in a thriving career at TeamApt.
Reconciliation was a problem in the initial stages leading him to learn how Microsoft Excel worked and create a formula that solved the reconciliation problem. He would later begin to use TeamApt's PoS solution, Moniepoint, and become the state coordinator. Responding to questions from the audience, he advised that numerous resources are available for anyone looking to pick up a skill, urging the attendees to identify their interests and the problems they can solve with those skills.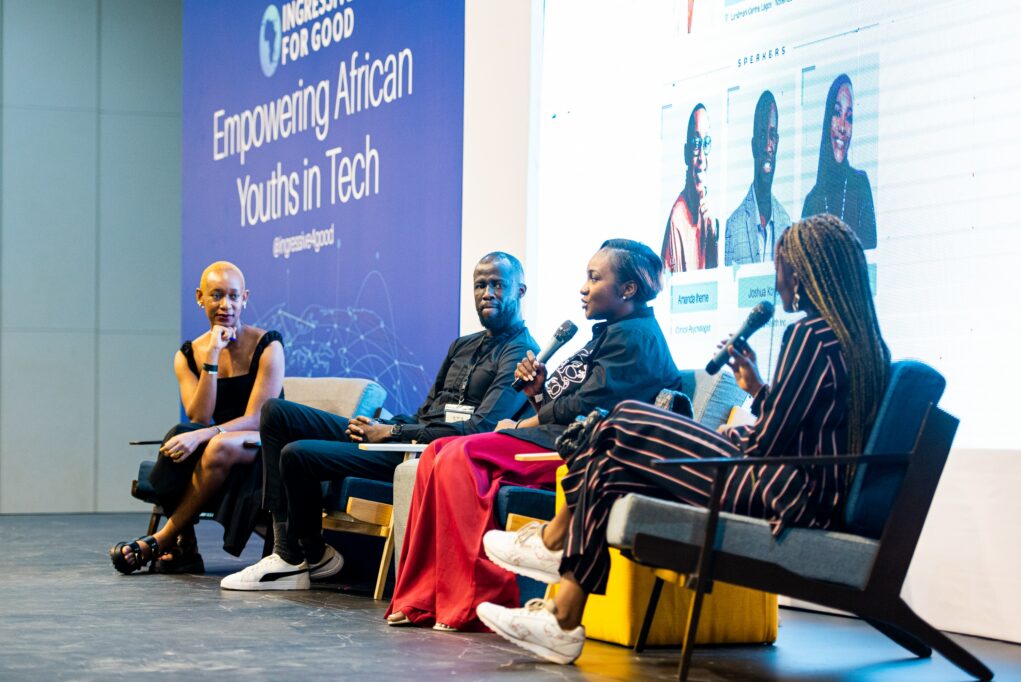 The next speaker for the day was Odunayo Eweniyi, COO and Co-Founder of Nigerian fintech startup, Piggyvest. Speaking on the topic, "No Techies Left Behind; Creating a chain reaction of change," she remarked that No Techies Left Behind did not mean people would be handheld as they made their way into the tech space. Instead, she pointed out that it was a call for anyone with an interest to do the hard work of building, adding that the tech space is one of the few where individuals without industry qualifications or experience could build solutions.
Other sessions at the event included content creation and the global opportunities it could bring and mental health, a hot-button topic for many. The panel on content creation had Salem King, Alma Asinobi, Vanessa June Obasi, and Tobi Ayeni share their experiences creating content, including how they navigate the business of creating content to build successful careers.
In a session on finding a path in tech, Adora Nwodo, a Software Engineer at Microsoft, shared how a desire to fix challenges she encountered using Microsoft products as a child played a role in her career choice. With multiple interests, she cautioned that people do not get boxed into roles or expectations, adding that experimentation without guidance could waste an individual's time. Emmanuella Unuode, Head of People at Bamboo, also advised the audience to identify areas they naturally excelled at when choosing a career path. At the same time, Victor Fatanmi, Co-founder, FourthCanvas, remarked that people think beyond job roles to focus on purpose.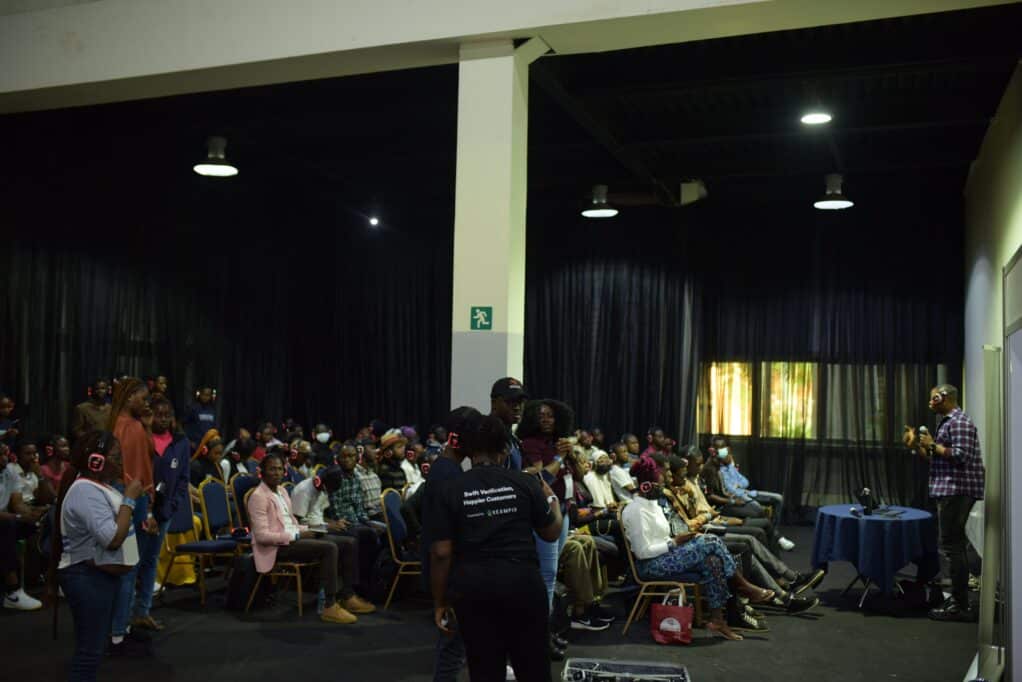 The final session, moderated by Njideka Agbo, focused on how collaboration could help individuals as they grow in their careers. Kenway-Davidson King, Partner Integrations and Devrel, Mono, commented that collaboration thrives when all parties bring value to the table. Samuel Otigba, a product marketing strategist, pointed out that the best way to approach partnerships is to add value.
At the end of the day, prizes were given out to winners of the hackathon sponsored by Verified Africa, with Team Optimus in third place, Team One Secure in second, and Team Meraki in first. Awards were also given to some members of the Ingressive for Good community and the wider tech community.