Did you know that as of April 2022, the financial inclusion rate in Nigeria was 64%?
This means 34% of adult Nigerians have no access to financial services like payments, savings, credit, and insurance.
The CBN hopes to get this number up to 95% by 2024. But to achieve this, everyone has to be involved.
At The Fintech Summit 2022 on November 26, Professor Olayinka David-West, Associate Dean at the Lagos Business School, will share expert insight on why 'financial inclusion is everybody's problem.'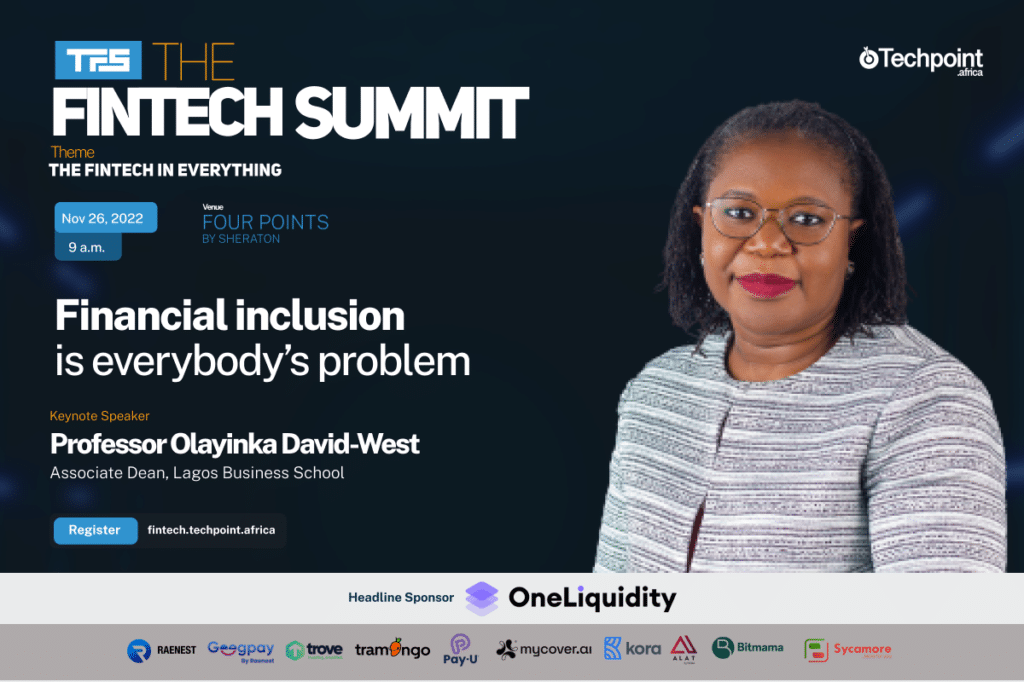 Olayinka David-West is a Professor of Information Systems with almost three decades of experience in the IT and financial services industry and is a passionate advocate for digital transformation and inclusive finance.
Her research and practice engagements involve policy and strategic management interventions toward digitally transformed businesses and society.
Want to learn more about financial inclusion in Nigeria and how you can contribute to its progress?
Get your ticket for The Fintech Summit 2022 here!