Retail management solution, NeüRMS, was officially launched on November 3, 2022, to help retail businesses such as supermarkets, restaurants, warehouses, etc., run their businesses better, reduce operational costs, scale up, and prevent fraud.
NeüRMS is a scalable management solution for retail businesses. With a focus on Nigerian business owners, NeüRMS aims to help Nigeria's over 48 million SMEs retain the foreign exchange that they spend on purchasing foreign-developed retail management applications.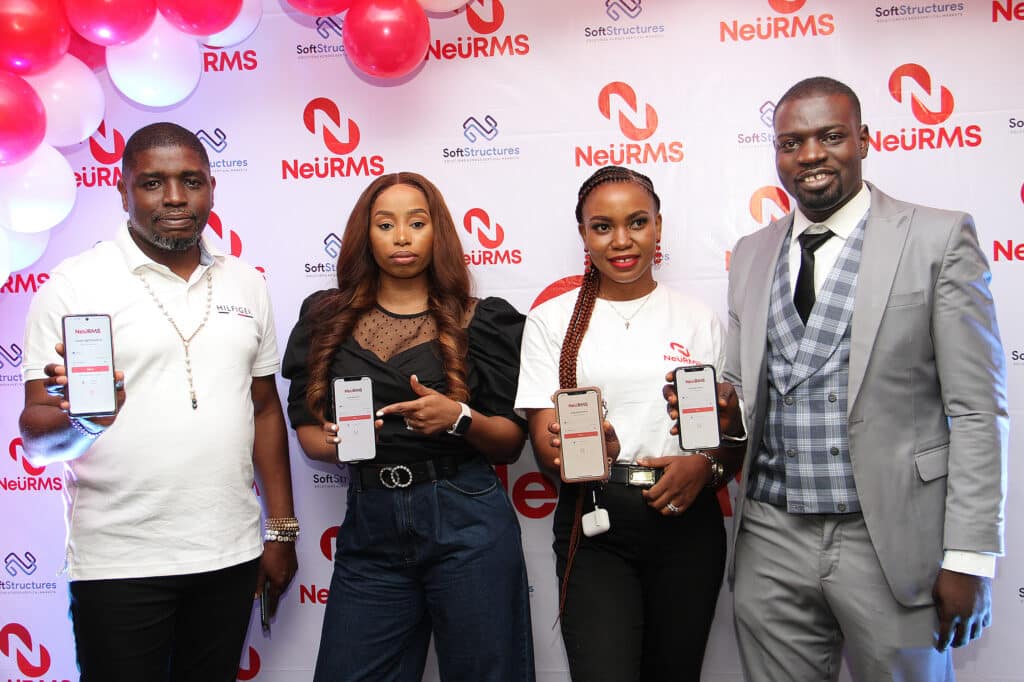 Lanre Olaniyan, a seasoned engineer, IT executive, entrepreneur, and founder of NeüRMS, gave a breakdown of the journey that birthed the idea of NeüRMS and the work put in place to bring it to life.
Olaniyan said NeüRMS started about two and a half years ago. According to him, they sat with entrepreneurs to discuss their problems and built the software to solve them. "We were looking at problems in the retail industry and how to solve them. To create NeüRMS, we sat with several entrepreneurs, people running retail businesses, and people that have survived Nigeria's harsh business environment to look at what is out there regarding solutions for their businesses." He acknowledged that there are several existing solutions for running businesses. However, he said none of these applications solves the problems like NeüRMS.
Citing the peculiarities of other retail management software available in the country, Olaniyan said, "When you look at most retail software in Nigeria, you have to pay for it in foreign exchange. Many of the solutions in town are not really designed for the peculiarity of the Nigerian business." He added, "Some of these solutions are not tailored to your business; most times, you have to tailor your business to the solution. The needs of various retail businesses are unique. Some of these products are pricey when it comes to getting support; either there is no support, or you have to pay more for some premium package to access support. Most of the applications are also overpriced."
He said many people using retail applications don't use up to 45% of the features on those applications because those features are not made for our market. "NeüRMS provides multilevel access control for different staff and local currency payment options".
He mentioned some of the features that NeüRMS has available to customers. First is an online presence apart from the physical store, which becomes readily available after signup. Others are the point of sales, business reports and analytics, smart Inventory management and product stock tracking (low stock notification), supply chain management, purchase order receiving, printed or electronic receipts, support for multiple payment methods, multi-currency, and credit cards, employee data management among a host of essential services with more to come.
Answering a question relating to customization for analytics on the platform, Olaniyan affirmed that the software is customizable and tailored to the customer's needs. This also includes making provisions for taxes such as value-added tax (VAT), and consumption tax, among others.
He also explained that added to the web presence businesses get when they sign up on NeüRMS, there is an e-commerce feature on their enterprise platform. To access this, the company has to make a demand and meet with the NeüRMS team to tailor the store to their taste. He also encouraged businesses to reach out to them with their unique problems, and they will work on providing solutions.
Olaniyan further added that businesses shouldn't worry about internet downtimes because some services on NeüRMS still function normally during downtimes. You can still check out your customers if there is no internet, and if there is no power, you don't lose any data. You can continue from where you stopped when power is restored. "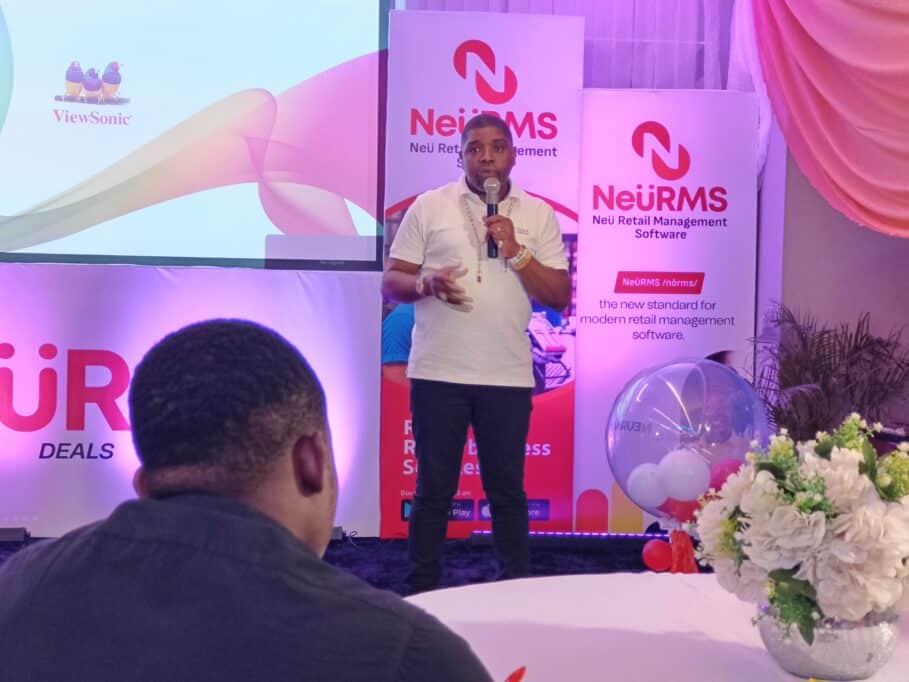 "One of the reasons we have NeüRMS today is because we want to keep your business safe and secure; we want to prevent fraud. That's why its data is stored on the cloud." According to Olaniyan, NeüRMS is a standard for modern retail management and has everything needed to run a business.
NeüRMS integrates hardware and software solutions to drive retail business efficiencies. Its solutions include hardware for payment terminals, pads, and mobile device support for operating environments, including IOS, Android, Windows, and Web OS.
You can download the app on the Google Play Store for Android devices or at the App Store for iOS devices.
Visit the NeuRMS website at https://www.neurms.com/.
You can also find them on social media on Facebook, Instagram, Twitter, and LinkedIn.