Clement Hugbo is well known in the tech space as a Web3 designer and has worked at companies such as Index Coop, Nestcoin, Polygon, and Bundle. However, he didn't start his tech career as a designer.
He has worn many hats throughout his tech journey, all of which have made him the designer he is today.
According to Hugbo, anyone can be a designer if they can visualise colours, fonts, and positioning.
In this article, Hugbo discusses how he learnt to be a designer, what it takes, and the experiences he drew from previous tech roles to deliver best-selling design projects.
Finding design
Hugbo entered tech in 2015 as a media archivist, a role far from design. It involved manually inputting media files and data into an in-house server when cloud storage wasn't so prominent.
From being a media archiver, Hugbo became an enterprise resource planning (ERP) consultant and developer at IRSL Logistics, using Systems Applications and Products (SAP) to manage daily business activities for organisations like Dangote Group and the Nigerian National Petroleum Corporation (NNPC).
After that, he found his way into front-end development, becoming the front-end lead for a blockchain project. He worked closely with designers and even had to do some designs himself.
He finally ventured into design in 2018, spurred on by his love for crypto and blockchain.
"I love the fact that I could send money to anybody anywhere. I was fascinated by the technology, and I wanted to be a part of it; I felt the design would be the best place to start."
Hugbo started taking on blockchain and crypto-related design jobs without formal design training.
"I started getting jobs, and most of them were based on referrals from people I'd worked with. I didn't even have to create a portfolio for myself."
Hugbo's learning process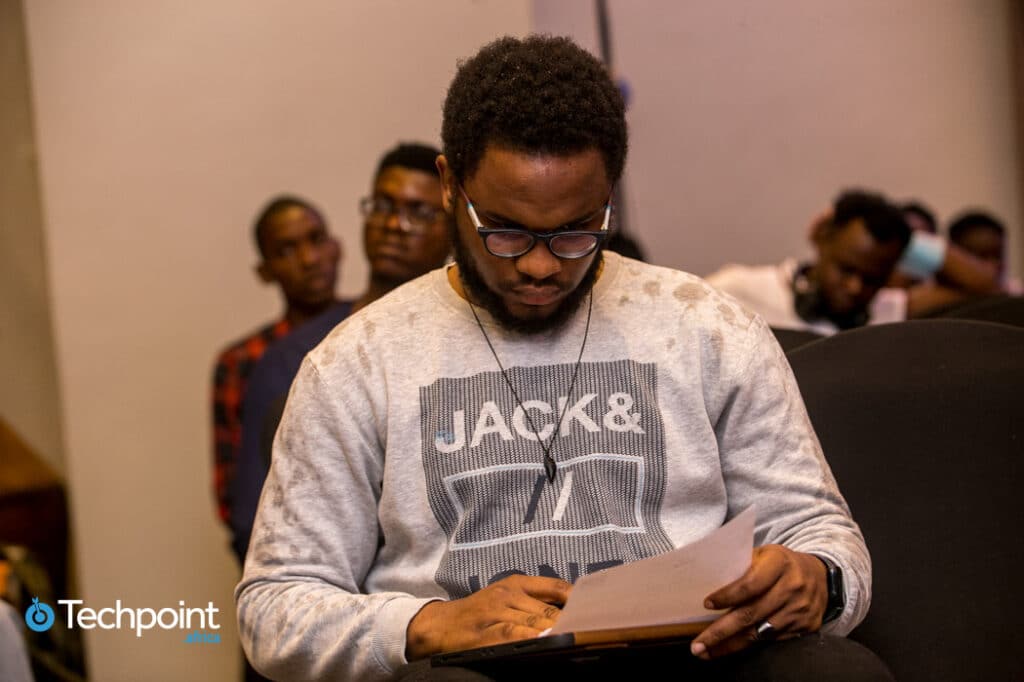 Although Hugbo didn't start his tech career as a designer, previous roles in ERP consultancy helped him become a great designer.
"We took on projects for the NNPC and Dangote, and I was helping my senior colleagues create a structure for access and the risk management part of their project.
"When you do this, you put a lot of focus on detail, especially when you do the control access side of things. It's like giving an inexperienced team member complete access to the entire company; a single wrong click can affect the entire organisation."
And his background in paying attention to details paid off when he decided to become a designer.
Being a self-taught designer
YouTube was Hugbo's go-to source for learning when he decided to become a designer.
"When I started, I didn't bother about the principles or basics of design; I just wanted to design. I went on YouTube, checked what someone was doing, and tried replicating it."
After making money from design, Hugbo decided to buy different design courses that made him a better designer. According to him, they were necessary, and he'd often return to them months after completing the courses.
"From YouTube, I moved into Udemy, freeCodeCamp, DOMESTIKA, and a couple of other platforms."
To be a generalist or specialist?
Hugbo is a design generalist who describes himself as one who is constantly open to learning. He is skilled in motion graphics, visual design, product design, 3D modelling and texturing, and video editing.
He's a master of almost all the products in the Adobe Creative Suite, such as After Effects, Photoshop, Adobe XD, and Adobe Premiere Pro. Other tools include Autodesk Maya, Figma, and Blender.
Fun fact: Hugbo once worked at a company where he did software engineering, photography, motion graphics, and led the technical team for ₦50,000 ($115) a month.
To Hugbo, being a design generalist is terrific, but being a tech generalist doesn't accomplish much.
"I think it is okay to be a generalist, but be a generalist in something that revolves around a particular niche or a particular technology. For example, as a designer, I don't see why I would start to do things around cybersecurity."
Although Hugbo had a brief stint in cybersecurity, design now has his full attention. Whatever he decides to learn at this point will have to do with design.
"It's a bit weird when you are a designer, and you start doing backend coding. I'd advise that you do something like front-end development because it has a huge relationship and synergy. It gives you the option of saying, 'I can design my product and also implement what I've designed.'"
Merging design and entrepreneurship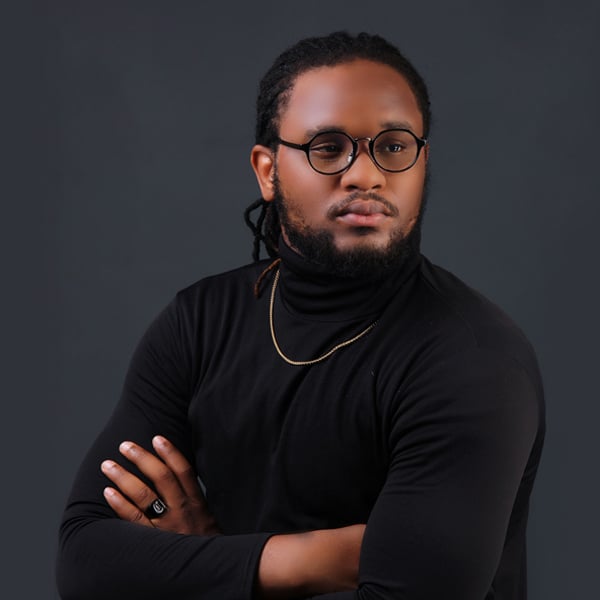 Hugbo is the CEO of Crevatal and Web3D. Both companies were born out of his fascination with blockchain technology; Crevatal, a Web3 UX design agency, was founded to create more user-friendly blockchain products.
According to Hugbo, many people find it challenging to use blockchain products because builders are not paying enough attention to design.
His more recent company, Web3D, was created to solve some of the problems he encountered as a designer.
Early in his design career, he worked at a Nigerian blockchain company trying to build a global product.
To gain as much experience as possible in the space, he juggled several roles at the company, cutting across motion graphics, motion design, software engineering, and photography for as little as ₦50k ($115) per month.
According to Hugbo, even a ₦200k ($463) salary would still not have sufficed under normal circumstances, but he knew the experience would be valuable, so he performed as well as he could.
Unfortunately, he could not use any of the demanding work he did for the company to land better roles as the company shut down under deeply controversial circumstances. Even when an opportunity came to work with Binance, he couldn't use the experience as leverage to secure the job.
"Working on Web3D is a personal mission for me. Many designers can't talk about the fantastic things they are doing because sometimes they feel depressed about their work; they feel they're not good enough.
"And because design is a much more subjective area of expertise, it deepens confidence levels among designers. So the mission of Web3D is, how can we give more access to designers? How can we connect them to the right people or the right company."
Beyond connecting designers to people who can see their true value, Web3D allows designers to get, create, and sell design assets.
How to become a Web3 designer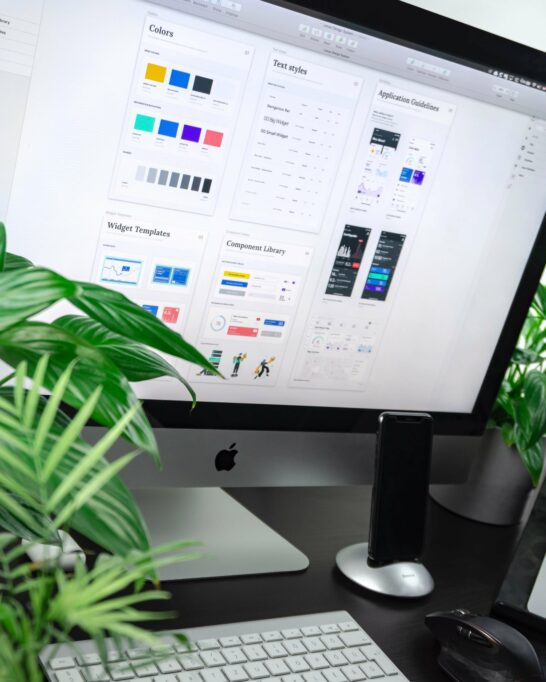 "Anyone can be a designer; if you can identify colours, fonts, and positioning. As a designer, all the basics you need to know revolve around some of your regular activities."
During my virtual interview with Hugbo, he used the video conferencing platform we were on as an example, explaining how the elements were placed to make the platform comfortable for use.
Essentially, being a good designer means being a good observer of not just apps but everything around us.
It also requires a keen eye for problem-solving, but above all, Hugbo said the desire to learn is, perhaps, the most important.
Do Web3 designers make money?
After Hugbo's bitter experience juggling several roles without the salary to show for it, he left tech completely and ventured into the oil and gas sector. However, his desire to build blockchain products was so strong he barely spent six months at the oil and gas firm.
"I started working for decentralised finance (DeFi) projects and Web3-native products. All the jobs I've ever had were based on recommendation."
The Web3 jobs paid off; Hugbo was earning between $2k (₦720k exchange rate in 2020) and $4k (₦1.4 million) monthly when he started, and less than a year in, he was making between $7k (₦2.5 million) and $15k (₦5.3 million) monthly.
While Hugbo can earn much more with his years of experience, he wants to focus on building a company.
Join a design community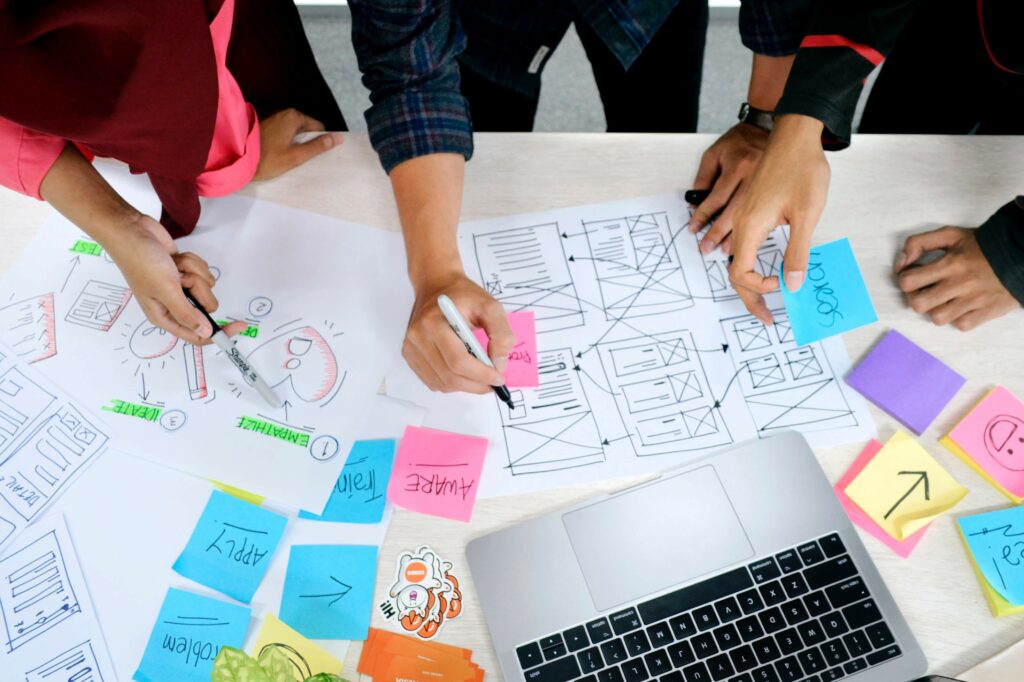 Joining a design community is also essential to becoming a great designer. According to Hugbo, joining a community opens you up to many resources you might not know about.
In the Web3 space, it is almost impossible to be a good designer without being part of a community, as most Web3 projects are community-driven.
Hugbo adds that the importance of communities can also be highlighted through Figma — the design tool has a community feature integrated into it, helping designers find design resources, inspiration, and knowledge.