Bitcoin's 2009 whitepaper titled Bitcoin: A Peer-to-Peer Electronic Cash System signalled a game changer in the financial system. For a long time, many cryptocurrency enthusiasts have touted it and the many evolutions that have evolved from it, such as decentralised finance (DeFi) as a replacement for the existing financial system.
However, it has been thirteen years since the elusive Satoshi Nakamoto published the nine-page paper, and cryptocurrency is still going through many iterations that have cast doubt on its capacity to replace traditional financial systems.
At the Technext Coinference 2.0 #TNC2022, Emmanuel Babalola, CEO of the crypto finance platform, Bundle, said, "I see a future where banks will custody crypto." He envisions a future where banks will integrate crypto services into their offerings just like they do with fiat money.
Although Babalola said he once thought the blockchain and crypto-powered concept, DeFi, would render banks useless and provide financial services to anyone in any part of the world, he now believes it is a myth.
According to him, banks will evolve to accommodate cryptocurrencies the same way post offices have with the advent of email.
He also clarified that Bitcoin was an alternative and not a replacement.
"It was basically separating money from states and creating the money of the Internet that people can choose to use as an alternative, not depending on government-backed currencies."
Making a case for DeFi as a replacement for banks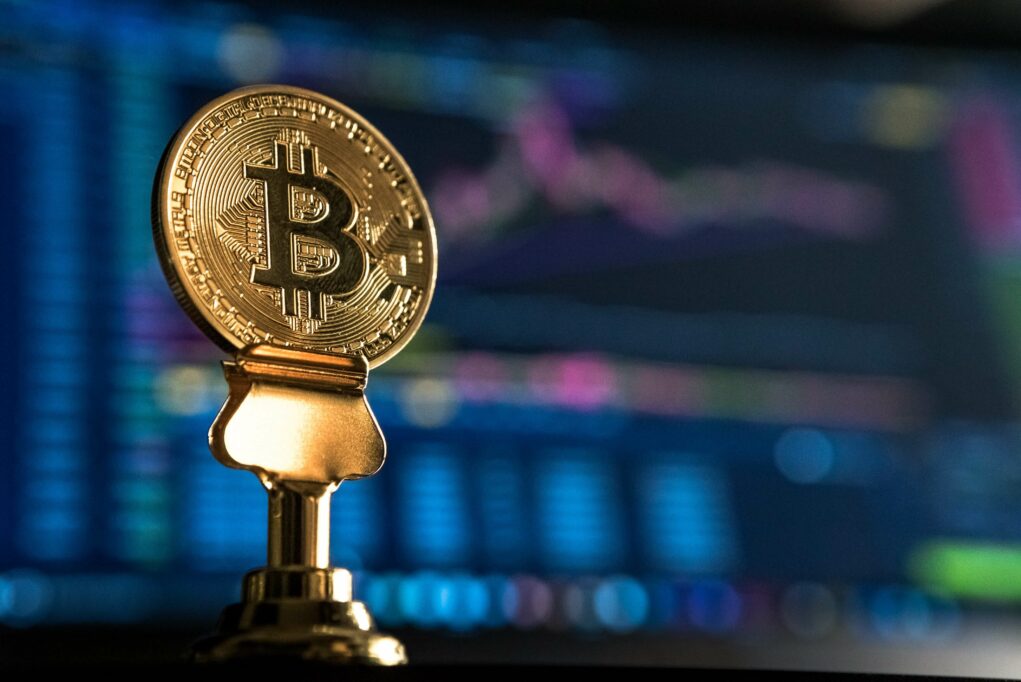 While Babalola believes DeFi will not replace banks, many disagree, making a case for it as an alternative.
But what is DeFi?
According to Investopedia, DeFi is an emerging financial technology based on secure distributed ledgers similar to those used by cryptocurrencies. This means it is a blockchain-powered system that gives you financial services such as credit, transfers and even insurance using crypto.
Imagine opening a bank account without your name, picture and biometrics. All you need to be eligible for DeFi services is a crypto wallet.
According to this CoinMarketCap article, DeFi can replace traditional finance because it offers higher levels of security, faster transactions and lower fees.
Another point that lends credence to the possibility of DeFi replacing banks or traditional finance is the fear central banks have of it.
Financial regulators worldwide have displayed some sort of hostility toward the rise of cryptocurrencies. As cryptocurrencies became more popular and commanded total market valuations running into trillions of dollars, they caught the attention of governments worldwide.
In June 2022, the National Bank of Ethiopia (NBE) prohibited the use of cryptocurrency in the country, calling them illegal as a means of exchange or trading.
Similarly, the Central Bank of Nigeria (CBN) prohibited commercial banks from facilitating crypto-related transactions in February 2021, forcing most crypto users to turn to peer-to-peer transactions.
The story is also the same outside Africa; the UK displayed its distrust of cryptocurrencies when it banned the world's largest crypto exchange, Binance, in June 2021.
While the US has not banned or taken any regulatory order against crypto, US Treasury Secretary Janet Yellen said she was not a fan of Bitcoin in 2018. According to her, cryptocurrency could be used to facilitate illicit transactions.
If you can't beat them, join them
Interestingly, these financial regulators have taken a u-turn regarding their stance on crypto. Ethiopia's June decision saw a reversal in September, with the country issuing a directive to crypto companies to register with its national cybersecurity agency, the Information Network Security Administration (INSA).
While the CBN has not overturned its directive to stop commercial banks from facilitating crypto transactions, it acknowledged the importance of crypto technology by launching a central bank digital currency called the eNaira.
In the US, Yellen also admitted that crypto had benefits while she was sceptical about it.
But does this mean the crypto-powered DeFi will replace traditional financial institutions?
The argument that DeFi is safer, faster and cheaper than existing financial systems can be questioned.
According to REKT Database, 2,782 attacks have happened on DeFi protocols since 2012, and a total of $4.8 billion have been lost.
However, traditional financial systems are not alien to exploitation either. In 2021 there was a 1318% increase in ransomware attacks in the banking industry globally. In fact, fiat money is used for scams 800 times more than crypto.
Only a fraction of the world's population use crypto; fiat money, on the other hand, is used by most people online and offline, which means more financial crimes will be committed with cash.
According to Babalola, online platforms will always be prone to attacks, whether crypto or traditional finance. The safety of any online platform depends on its users.
But DeFi has its advantages; the access to financial services without any barrier except an Internet connection and education makes sense, but we see the need for regulation play out with every crypto market crash.
But even with the regulatory powers of central banks, financial crises still happen. Could it, therefore, be that DeFi mirrors the natural progression of traditional finance?