Temitope Adeyemi will be speaking at The Fintech Summit in the panel session titled, securing tomorrow with financial technology. The session aims to broadly discuss the rise of tech products like lending and insurance in Nigeria and its implications for us as individuals.
Temitope Adeyemi is the Co-founder and CEO of Pay-U, a pay-as-you-use motor insurance company. He has over 15 years of experience in the Nigerian insurance industry, with more than a decade in sales.
He trained in New York, the USA, on the use of technology to drive insurance penetration and built the pay-per-minute comprehensive motor insurance. He returned to Nigeria because the use case was more relevant here than in the west.
Temitope was also the Co-founder and COO of Coverdor, an Insurtech startup, before focusing on Pay-U. He is passionate about how insurance can solve most of our problems as a people, and he has seen insurance help people sustain wealth, which is their journey with Pay-U.
Temitope is a management accounting graduate with experience in the financial and engineering sector.
He will be bringing his wealth of experience to the summit to discuss, along with other panellists, the subject matter, securing tomorrow with financial technologies.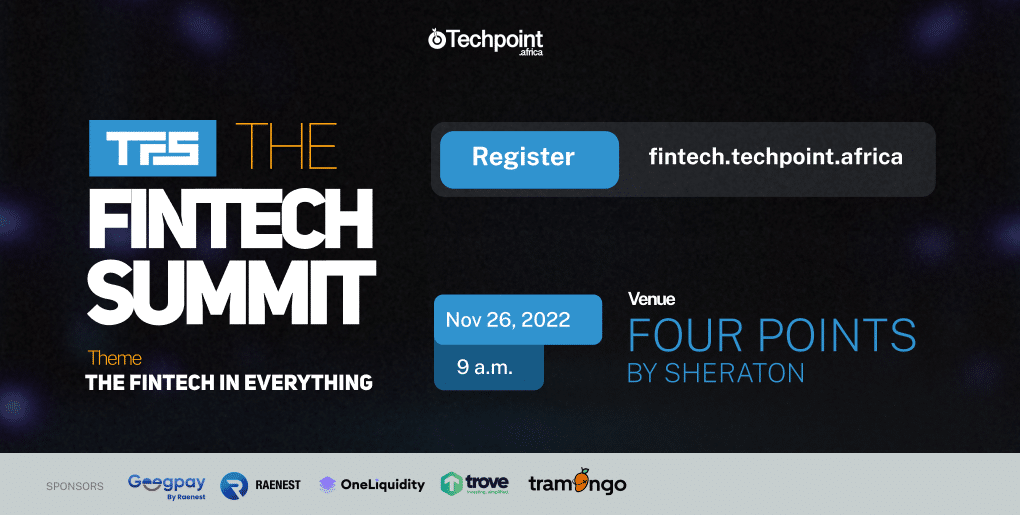 The theme of The Fintech Summit 2022 is "the fintech in everything", and it seeks to make sense of the current explosion of financial services across different sectors. The summit will feature a keynote address, panel session, breakout sessions, exhibitions, etc. 
How to register to attend The Fintech Summit in five simple steps:
Head over to fintech.techpoint.africa
Tap the Register Now button
Register with your email and tap the Get Ticket button
Select your preferred ticket type and provide the required information
Proceed to pay for your ticket.