Key takeaways:
Atlantic Lithium, Australia-based Lithium focused exploration company, estimated that Ghana could generate nearly US$5 billion in revenue from lithium mining.
Lithium is a crucial component of electric vehicle (EV) batteries, and the rise in demand for EVs has also caused an increase in lithium mining.
While lithium mining might be a great way for African countries to generate revenue, allowing foreign miners to mine them might be another tale of African exploitation.
Atlantic Lithium's Ewoyaa Lithium Project is set to become Ghana's first lithium-producing mine. The company signed an agreement with Piedmont Lithium, a leading lithium developer for EVs in the US.
According to Atlantic Lithium's latest mineral resource estimate for the project, the lithium deposit in the area is up to 30.1 million tons grading at .26% lithium oxide.
Two million tons are expected to be mined annually, which means the lithium deposit should be completely mined after eleven and a half years. It is estimated that Ghana will generate $4.8 billion within this period.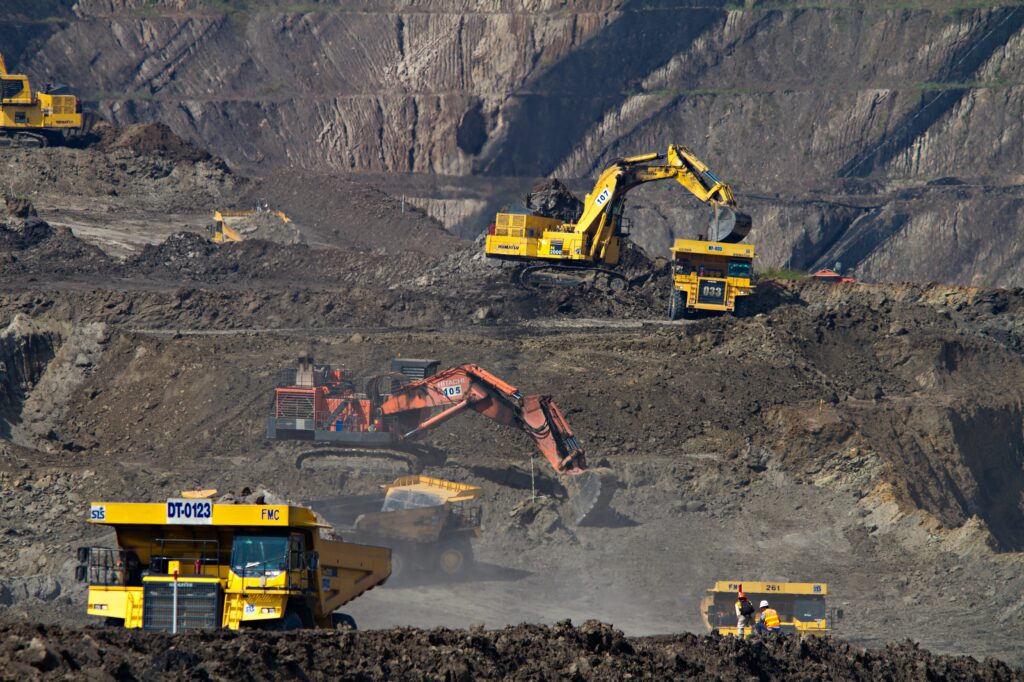 News of Ghana's lithium discovery broke in 2018. According to Ghana's Chief Executive of Minerals Commission, Kwaku Boasiako, the country can play a vital role in the electric car manufacturing business.
He said the Commission discovered lithium during a nationwide exploration and added that it would deter illegal mining because the region where the discovery was made could lose its prominence.
According to this article, Atlantic Lithium has already obtained an expiration licence for the project, which gives the mining company access to 139.23km2 of the lithium site.
However, a more recent article by Business Wire said Atlantic Lithium had not gotten the licence.
An excerpt from the article reads, "Atlantic Lithium is working toward a targeted first production of spodumene concentrate in Q3 2024, subject to receipt of a mining licence within Q3 2023 and the project meeting all other statutory requirements."
Though the receipt of the licence has not been confirmed, lithium mining could mean a lot for Ghana.
Why is lithium so valuable?
The demand for lithium has gone from 263,000 metric tons in 2019 to 559,000 metric tons in 2022 because it is one of the crucial minerals required for producing EV batteries. The demand for lithium is expected to rise to over 1 million metric tons by 2025.
The demand for lithium is a direct result of the high demand for EVs. According to a study by technology research company, Canalys, 4.2 million EVs were sold worldwide at the beginning of 2022.
According to data by car marketplace TrueCar Inc., the demand for EVs is fueled by the high cost of fuel which is also tied to the Russia-Ukraine conflict. The number of people looking for EVs on TrueCar's website spiked by 280% in a month.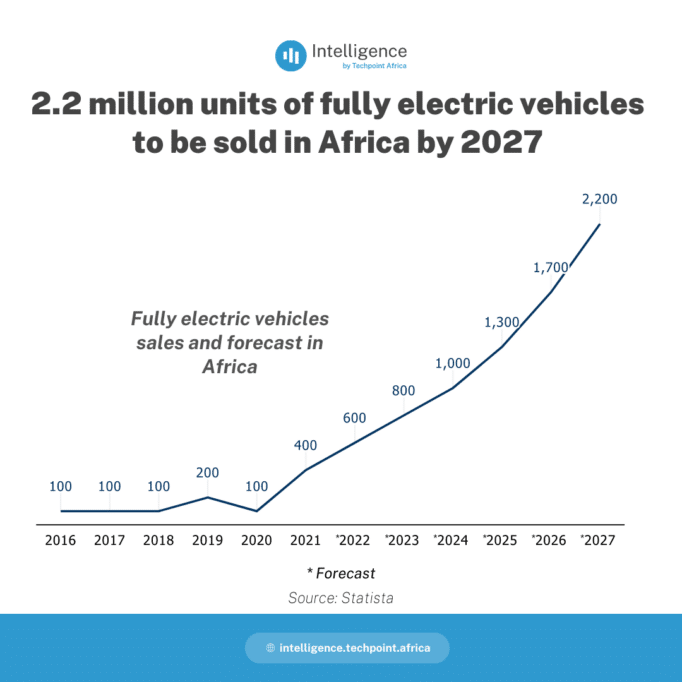 African exploitation all over again?
The narrative that many African countries have large deposits of mineral resources and have nothing to show for it is not new.
A country like the Democratic Republic of Congo sits on an abundance of wealth, including diamonds, gold, copper, and oil. However, the country is among the five poorest countries in the world. Ironically, some studies have linked the country's poverty to the exploitation of its resources.
Interestingly, the presence of cobalt — another essential mineral for manufacturing EV batteries — in the country has also put it on many EV manufacturers' radars.
While Ghana is expected to make almost $5 billion from lithium mining by Atlantic Lithium, more should be done to ensure the country is a part of the process that sees to the final product created from lithium.
For context, Nigeria is a large producer of fossil fuels but plays no significant role in refining or even manufacturing products that use fossil fuels. According to This Day, Nigeria imports $28 billion of refined petroleum annually.
The spiking demand for EVs could be Africa's chance to play a significant part in the production of the technology and not just the natural resources.
Nigeria might be onto something
According to a news article by The Nation, Nigeria rejected a bid by American electric car company, Tesla, to mine raw lithium in the country because it does not want foreign companies to take out natural resources without adding local value.
The government wants manufacturing plants to be cited in the country so that there's job creation and more economic activity generated from the natural resource.
Minister of Mines and Steel Development, Olamilekan Adegbite, said Tesla made the proposition in Dubai, but it was refused, insisting that the EV batteries should be produced in Nigeria.
While the move by Nigeria is commendable, the ease of doing business is another factor that could deter companies from setting up shop in Nigeria. However, Adegbite said the current administration wants to use these mineral deposits to solve the country's problem of low power generation.
Although promises made by most administrations in Nigeria usually go unfulfilled, other African countries can take a leaf from Nigeria's move and ensure the exploration of these minerals leads to more value added to the country.
The Interim CEO of Atlantic Lithium, Len Kolff, already mentioned that the company's team is made up of Ghanaians, thus making it a part of the community.
Featured image: Photo by John Cameron on Unsplash