Key takeaways
A PwC report estimated that 20% of business activities in 2019 could have been automated and predicted it could increase to 30% by the mid-2030s.
In considering the type of HR automation to choose, some essential principles should be considered. One is to have an already defined manual framework for any process you decide to automate.
A good HR solution should fulfil the promise of increasing productivity, cost-effectiveness, and time-saving, else it should be reconsidered.
Automation vs robotics
One common misconception about automation is that it is perceived to always involve robotics. However, using self-operating machines like robots is only one aspect; another is using software and management tools. These are the most common applications of automation in HR, used to perform heavily human-dependent, time-consuming, and repetitive tasks.
The type of automation considered for a particular task depends on the business. For instance, with engineering, manufacturing, warehousing, and supply chains, adopting a level of mechanisation is common, ranging from using a moving mechanical part to using humanoid robots to carry out processes like parts assembly/coupling inventory movement, storage, retrieval processing, etc.
A 2019 PwC estimate showed that approximately 20% of business activities could be automated using the technology that existed then. It predicted that by the mid-2030s, 30% of all existing jobs would already have automation potential. I suspect the possibilities are higher with the pandemic's role in tech adoption.
Interestingly, the report spotlighted occupations in these categories: predictable physical labour, data processing, and data collection, to have the highest susceptibility to automation.
Why you shouldn't consider automation just yet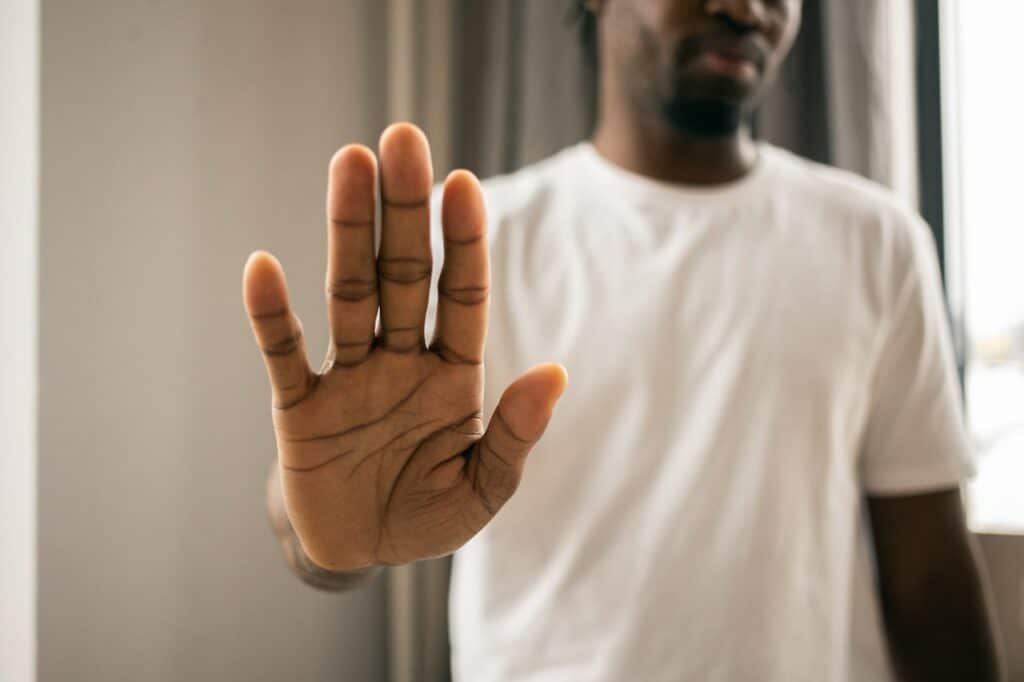 Promoting automation is an innovative trend that is here to stay, but jumping on the bandwagon without proper understanding can make automated tasks more burdensome.
There's far more to this than meets the eye. Although automation ordinarily portrays a picture of using a clever machine to run tasks, the reality remains that it would only work based on what is programmed into it.
Ordinarily, organisations trying to cut down costs with automation should have a working framework which can be effectively replicated with tech, be it software, web or mobile applications, or even chatbots.
For software to complete a task, it needs to understand every step involved. If these steps are not clearly defined, tech intervention will hardly make a difference, it might even make it worse by adding another layer of complication.
To a large extent, a technology solution should be able to tick off a completed step without human intervention.
For proper context, an organisation with no specific collaboration between the HR and finance departments, for instance, would find it challenging to implement an HR payroll system seamlessly. If these departments are making decisions in siloes, it will affect the possibility of providing a computer software with all the phases involved before salary is disbursed.
Similarly, considering automation in a business environment that doesn't engender transparency is counterintuitive because every part of the process has to be documented, audited, and tracked to reduce the need to repeat the process significantly. Consequently, an active and effective feedback channel should be in place.
Else, the outcome would negate the features of good automation, which include cutting down redundant costs, improving efficiency, maintaining or enhancing the quality of results, improving productivity, and requiring less human input, among others.
Hence, before implementing HR automation, it is crucial that an organisation has an organised and transparent approach toward the business process, and mutually dependent departments are collaborating effectively.
How HR processes are automated
Time tracking: Automated time tracking computer software or mobile applications allow employers to manage the time their employees work seamlessly. These solutions either use face recognition, fingerprint, QR code or simply input the time in the clock-in or clock-out process. Their flexibility lies in how these solutions can be used for other functions asides from daily attendance tracking.
It becomes easy to keep abreast of off days, holidays, anniversaries, break time, deep work time, activities of other employees to foster proper collaboration and minimise distraction. It could even include a chat room where staff discuss, say, what happened over the weekend.
These solutions also help HR managers to easily consolidate what employees do with each hour they are at work, properly communicate schedules to shift workers, approve leaves, keep track of overtime. They also assist with analysing the correlation between metrics like absenteeism and productivity, and provide data to take actionable decisions.
Employee record keeping: Personal information collection is one of the administrative tasks levied on the HR department, and with this comes privacy and the responsibility of protecting staff's data. Needless to say, automating this process offers the possibility of safety, as having missing or misplaced employee records creates problems.
Similar to how files are stacked into cabinets in a particular order for easy access, information management software help to capture, store, and organise company data in accessible formats using unlimited storage space and saving hours on administrative tasks.
An employee record could include personal information, contact details, employment details, job details, payroll records, compensation history, learning and development details, and achievements/performance, among others.
These solutions empower HR managers to add new hires, quickly identify trends and derive conclusions concerning employees' personalities and overall growth, and edit/update employee records with a few clicks. It also makes transferring information from one HR manager to another quick and seamless.
Payroll management: Payroll management software is easily the most common form of HR management system around. Usually, it incorporates every other process, including information management and attendance management for accurate wage/salary computation. Remuneration is determined by skill set, title, level, location, productivity, cost of living, and loans.
Payroll management systems help aggregate employee details, compute fringe benefits (insurance, HMO), reimbursements, statutory deductions(tax, pension) and other earnings and benefits, generate payslips, bank account integration, among others.
This software can easily be configured to reflect location, payday, pay grade(salary structures), allowances, and other factors that call for customisations.
For HR professionals, payroll software helps them discover the total expenses that go into salaries at a glance, generate employees' payroll summaries and history, and carry out salary review updates. On the other hand, employees can access their payslips and monitor their loans and benefits.
Recruitment/Hiring: As mentioned in the first part of this mini-series, not all aspects of the recruitment process can be automated. Tasks like tracking, screening, progress report, and interview scheduling can be automated, unlike advertising vacancies, onboarding, and workflow planning.
Hiring management software serves HR managers because they can quickly find out the number of applications received, review resumes and make notes for other reviewers, schedule interviews and set calendar reminders.
They also help track recruitment progress, grade applications, assign tasks, send feedback to applicants, send offer or rejection letters, and generate new hires' details for use on other management systems.
The remote component of HR automation
While some solutions are versatile and carry out all these processes, others only address specific problems. Interestingly, all people management systems have fintech components; while some are obvious, others are subtle.
Payroll management, for instance, involves integrating digital financial solutions, known as APIs, for payments, salary calculations, loan and advances disbursement and deductions, statutory deductions, and benefits allocation. On the other hand, time tracking systems use fintech solutions to disburse staff overtime claims and travel bonuses.
Like HR tech, most digital solutions have fintech components. On November 26, 2022, Techpoint Africa will be hosting The Fintech Summit (TFS), themed "The fintech in everything", where industry stakeholders and tech enthusiasts would gather to discuss the phenomenon behind fintech eruption in every industry. Find out more about the event and how to register here.
For the next article in this mini-series, we'll discuss indigenous HR management systems you can consider adopting as an HR manager in Africa.