Key takeaways:
Nigeria has partnered with Binance and Talent City to create West Africa's first Virtual Free Zone. However, there is very little information about a Virtual Free Zone and how the partnership will work.
So far, statements by Binance and Nigeria Export Processing Zones Authority only point to the partnership's goal, which is to foster economic development.
The news
On Saturday, September 3, 2022, Nigeria Export Processing Zones Authority (NEPZA) announced that it was seeking a partnership with Binance and Talent City for Nigeria to harbour the first Virtual Free Zone in West Africa. 
NEPZA's Managing Director, Adesoji Adesugba, said in a statement that the partnership would be similar to the Dubai Virtual Free Zone.
He also said the partnership seeks to "engender flourishing Virtual Free Zones to take advantage of a near trillion dollar virtual economy in blockchains and digital economy."
While I reached out to Adesugba to provide more details on the proposed Virtual Free Zone, I did not get a response. Based on the limited information in the statement, it won't be easy to paint a vivid picture of what to expect with the partnership.
What is a Virtual Free Zone?
While NEPZA did not provide definitions, we can infer that Virtual Free Zones are digital versions of Free Trade Zones (FTZ). FTZs are an area where goods can land, be manufactured or exported without interference from customs.
Virtual Free Zones can therefore be referred to as an online marketplace — metaverse, mobile app or web app — where digital or virtual products can be traded without interference from the body regulating such products.
What is Binance saying?
Like NEPZA, Binance has not clarified what a Virtual Free Zone is or what its proposed partnership with Nigeria could look like.
When I reached out to the crypto exchange, it said, "Binance is keen to collaborate with the Nigeria Export Processing Zones Authority to establish a Virtual Free Zone to generate long-term economic growth through digital innovation we look forward to sharing details when plans have been finalised."
To get more information about what the partnership and the Virtual Free Zone could entail, I also reached out to a blockchain expert who chose to remain anonymous. The expert said the news of NEPZA seeking a partnership with Binance could be something exciting or just the government agency's attempt to get some media visibility.
Taking a look at Binance's former partnerships
According to NEPZA's statement, the Virtual Free Zone would be similar to the Dubai Virtual Free Zone. After scouring the Internet for a Dubai Virtual Free Zone and finding none, I discovered that Binance had reached agreements with Dubai, but it had nothing to do with a Virtual Free Zone.
One is an agreement with Dubai World Trade Centre Authority to establish an industry hub for global virtual assets.
According to Binance's official announcement, the goal of the agreement was "to assist crypto exchanges, businesses that offer blockchain and Distributed Ledger Technology (DLT) services, and a wide range of digital currencies and assets to become licensed in Dubai."
While this could be what the NEPZA and Binance's partnership could entail, it still leaves the question of how a location can be created to trade virtual products or assets available for anyone anywhere on the Internet.
Combining blockchain with shipping?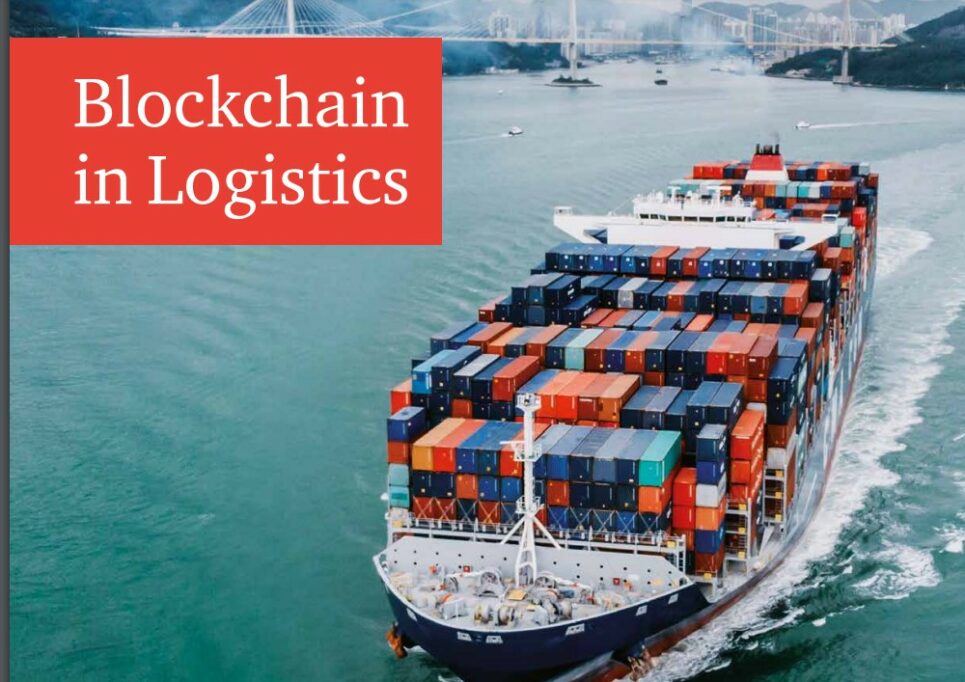 Crypto trading is not the only application of blockchain technology; it has applications in other sectors such as identity verification, governance and logistics.
According to PwC, interest in blockchain-powered supply chain and logistics is increasing. Blockchain can help create digital records that can track goods at every stage in the supply chain. These digital records, just like crypto transactions, will be open to everyone and immutable.
While participation between NEPZA and Binance sounds interesting, only time will tell if it's a media stunt or something worth looking forward to.