Sabi, a sector-agnostic B2B platform, has opened an office in Johannesburg, South Africa to tap into South Africa's $9 billion informal economy.
Moreover, the Nigerian startup has partnered with Vumele, a South African technology platform, to extend its reach and services to South Africa's informal economy.
The company's mobile app now includes customised features such as an eCommerce shop (Merch Buy), inventory purchase, credit, and business performance tracking for registered businesses. Besides that, "My Shop" feature enables businesses to track the sales of customers who purchase from their stores, resulting in more efficient service delivery.
What does this launch mean for Sabi?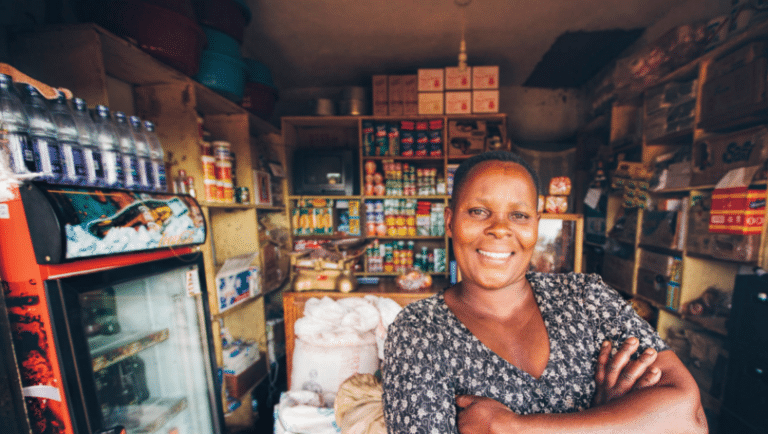 Sabi helps connect merchants — read manufacturers, distributors, wholesalers, and retailers — bringing them access to a larger marketplace and enabling them with other helpful products like loans and inventory management.
Launched in 2020 by Anu Adasolum —- CEO and co-founder —- and Ademola Adesin, the company has established an office in Kenya's informal market and has had its eyes set on South Africa, Ivory Coast and Democratic Republic of the Congo for some time.
Sabi says the partnership and launch will help it tap into South Africa's informal economy, which the CEO describes as an often-neglected group across Africa.
This group includes over 200,000 spaza shops and spazarettes, 100,000 Kasi Kos traders & taverns, and 500,000 street hawkers and table top traders.
Valued over R157 billion ($9 billion), the group provides basic needs such as food and clothing while employing roughly 30% of the country's population.
However, it is unclear how Sabi intends to compete with other established local brands in this sector, but the company is confident of its success.
Also, Sabi is looking forward to achieving its short-term goals of expanding to Ivory Coast and the Democratic Republic of the Congo.