The Nigerian naira has lost 162% of its value in the last eight years. So, if you earned ₦100k ($235) monthly in 2014, you had more value for your money than someone earning ₦250k ($587) in 2022. This reality makes it essential to learn how to beat inflation in Nigeria.
Disclaimer: The contents of this article are not financial advice. Techpoint Africa is not responsible for any financial decision made based on this article.
Why is the naira losing value?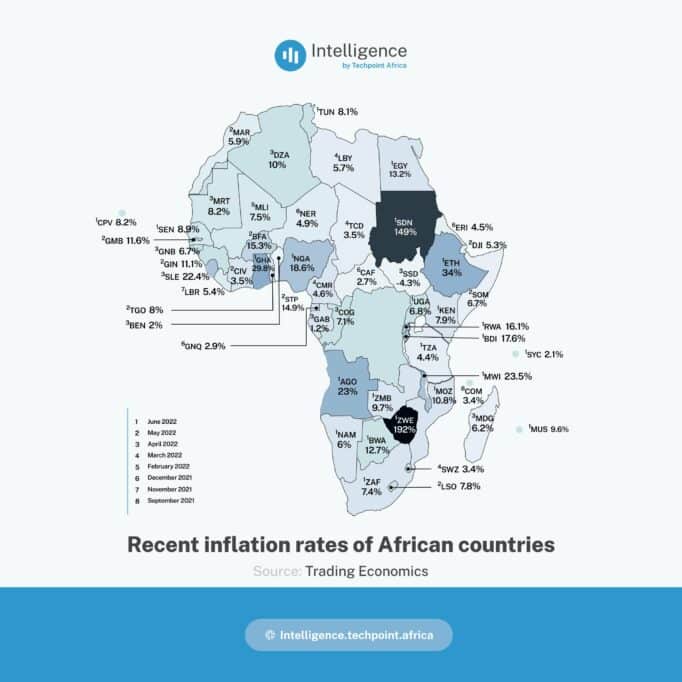 Inflation is the general increase in the price of goods and services, leading to a decline in purchasing power over time; it is one of the major reasons currencies lose value. So if your grocery budget used to be ₦20k ($47), you'll probably have to increase it to ₦30k ($70.51) to purchase the same thing ₦20k did.
Inflation is caused by too much money in circulation. This happens when governments print more money to make up for not making enough revenue or borrowing too much, making it essential for countries to produce more to earn more.
Dr Olalekan Aworinde, Senior Lecturer of Economics at the Pan Atlantic University, Lagos, Nigeria, told Punch in February 2022 that the naira is losing value because it is not in high demand. This is because in Nigeria, "we do not produce anything that will make people demand the Naira."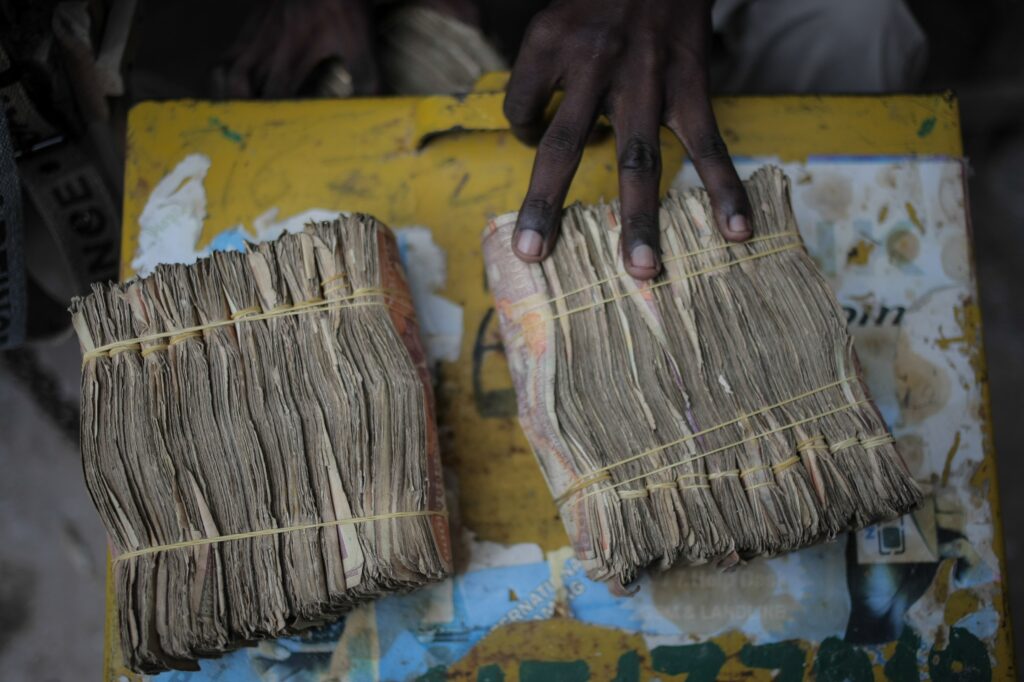 According to the World Bank, Nigeria's manufacturing industry added less than 8% to the country's GDP, down from 20% in 1981. While it has grown to 12% since 2014, with some increase recorded in 2022, it is not what it used to be.
However, currency depreciation is also caused by other factors, including interest rate differentials, economic fundamentals, insecurity, and political instability. Zimbabwe, for example, experienced extreme inflation rates caused by debt and low economic output.
Regardless of which is hitting the naira hardest, Nigerians' economic realities seem to be bleaker by the day and knowing how to beat inflation in Nigeria is becoming more important.
According to Nigeria's National Bureau of Statistics (NBS), the inflation rate increased to 18.60% annually in June 2022. This means inflation is 0.84% higher than last year.
The month-on-month inflation rate, on the other hand, is higher. Inflation rate in June 2022 stands at 1.82%, up from 1.7% in May 2022. The truth of these figures can be seen in marketplaces where consumers groan as they have to reach deeper into their pockets to buy things that were already unaffordable.
How to beat inflation in Nigeria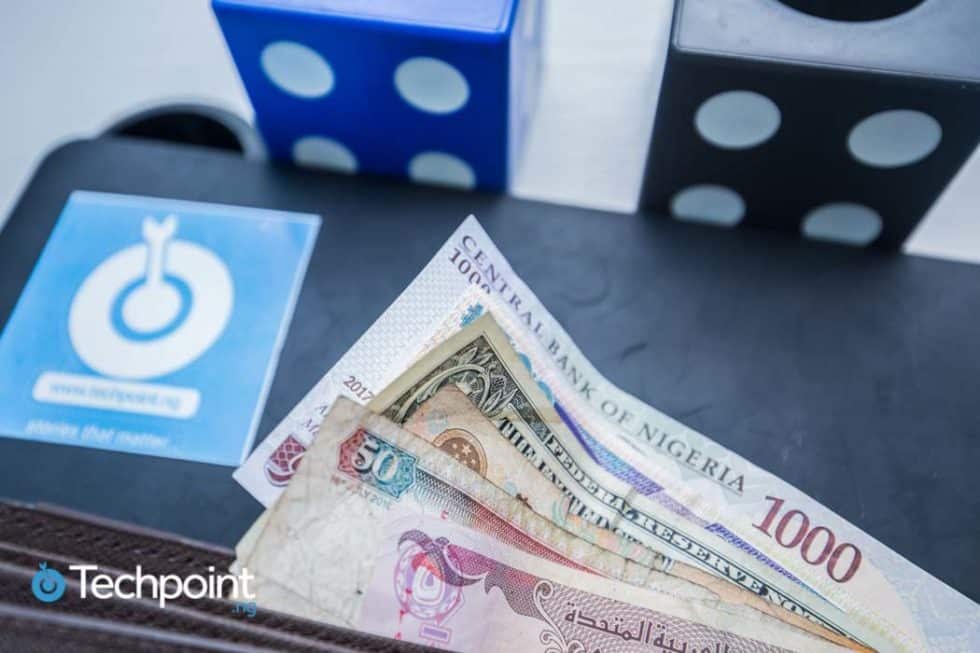 If you earn and save in naira, knowing how to beat inflation in Nigeria is an essential survival skill. Thanks to technology, edging against inflation has become more accessible.
If you save in naira, knowing how to beat inflation in Nigeria is probably more crucial because the longer you keep the currency, the more money you lose. Holding ₦100k every year from 2014 till now would mean that you lost ₦20k ($47) on every save at a 162% depreciation rate.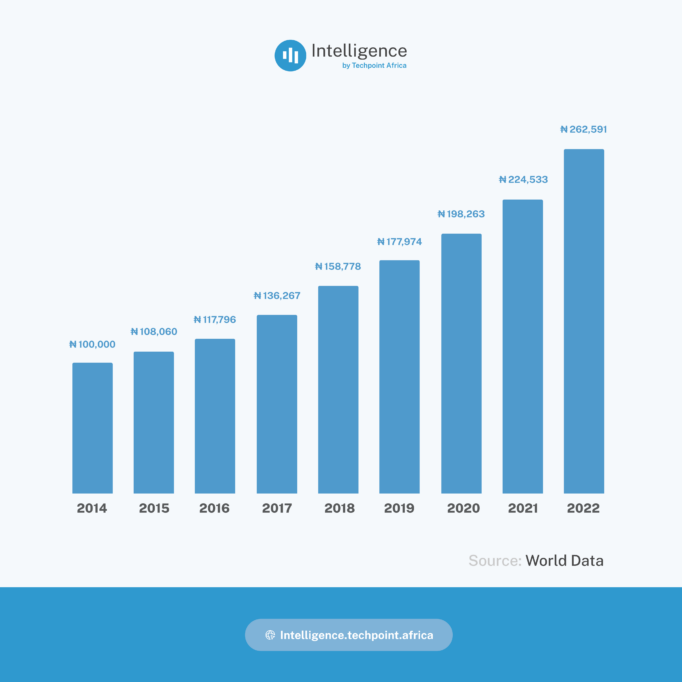 According to World Data's calculations, the average inflation rate of the Naira from 1960 to 2021 is 16.1%.
Fun fact: ₦100 in 1960 would be valued at ₦567k ($1,332) in 2022, a 566,990% depreciation rate in 62 years.
Based on the average inflation rate calculated between 1960 and 2021, any savings or investments over one year should yield at least 16% interest or gain 1.8% monthly.
If you save ₦100k in two years at a 10% interest rate, you should have ₦220k ($517). However, with a 16% annual inflation rate, you've lost ₦32k ($75.21) on your ₦200k ($470) — ₦16k ($37) yearly. So at 10% interest, you're left with ₦188k ($441), ₦12k ($28.20) less than what you saved in that period.
Here is how to beat inflation in Nigeria:
Save on high-interest rate apps
To stay ahead of inflation, you need to save and invest on platforms that'll generate high-interest rates. There are fintech apps that offer interest rates higher than banks' average of 1.2% annually.
Other savings platforms are:
Invest in securities domiciled outside Nigeria
Before the advent of investment apps, the trouble you would have faced investing in publicly traded international companies like Tesla and Netflix would probably outweigh the returns. Luckily, these apps have now made it possible to invest in companies from the comfort of your home.
Interestingly, the savings platforms mentioned earlier also offer investment options like mutual funds with reasonable investment rates.
Side note: There are risks associated with investing. Be sure to select risk levels you're comfortable with
Save in alternate currencies like the dollar
Saving in alternate currencies like the dollar is one of the easiest and best ways to beat inflation in Nigeria. Some of the investment platforms mentioned above also offer access to dollar savings.
Invest in cryptocurrencies
Cryptocurrencies are perhaps the riskiest form of investment. On good days, they offer exceedingly high returns within a short time. On bad days, however, you can lose the value of your assets quickly.
The volatility of cryptocurrencies makes them a risky investment alternative. If you do not have the appetite for the risk crypto presents, you can invest in stablecoins.
Stablecoins are cryptocurrencies that have their value tied to the value of another currency like the dollar or euro.
It's important to note that stablecoins have also been known to lose their value in some cases. It is therefore essential to research which stablecoins are least volatile.
This article on how to beat inflation in Nigeria will be updated over time to keep you apprised of new ways to stay ahead of inflation.
Disclaimer: The contents of this article are not financial advice. Techpoint Africa is not responsible for any financial decisions based on this article.