This week's Everyday People article saw me talk to a Nigerian data scientist teaching some abstract terms in Yoruba, a Nigerian language. Wuraola Oyewusi first studied clinical pharmacy before "a click" led to a job ad looking for a data analyst. The need to give back to a generous Internet and a tendency to be playful has led to a growing YouTube playlist of tech concepts explained in Yoruba.
I'm an expert. I'm trying not to brag, but I'm an expert at this. And most of the topics are just a tiny part of the entire range of what I do. I usually give everything my best, and when they fail — because things fail — I'm also okay with that.
I don't tie the world to my chest, as they say in Nigerian parlance. I'm a private person and typically don't have much to say to many people. So it's cool that this went viral, but if I made it and it was just ten people, I'd still be okay with it.
It's nice when you make something. And, of course, there are bad comments, but you know, it'll be unfair to complain about bad comments if 95 out of 100 are great.
I'm not saying that I've not failed at things. I've failed at many things. In fact, the thing I'm really great at is that I know how to practice and iterate.
I'm just one of those people who can practice a thousand times. I will just try again. I'm not usually in a hurry. So I don't just take failure personal like that. I don't have to be the first in life.
Taking the long but satisfying route…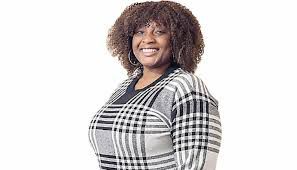 I started my career in clinical pharmacy. And I always add the caveat that I enjoyed it.
I always enjoy what I do. So I got into data science purely by chance. I was reading job descriptions, and then I saw data analyst, and I felt, "Okay, I can do many things on this list except SQL"
And then I decided, "Okay, let me take a look."
Then I took the first course and said, "Okay, so there's data somewhere, and there are things you write to get it."
I just thought, "Okay, this is cool."
And then I was looking around and found Python and learnt there are things you can do with it. There is data science, and then there is AI, and it was just fascinating.
I was just studying and studying and studying. Until I got the random job offer. And then I thought, "Oh, this is cool."
…and enjoying every moment
I always tell the truth; it was intense. I was learning a range of concepts. I was learning machine learning. I was learning how to program (I wasn't programming before); I usually joke that people that knew me in school knew I wasn't even a computer person.
I was learning math. I was learning machine learning principles and methodologies. I was learning the fundamentals of computing. I was either working or coding, but it was cool. Like, I've said a billion times, the Internet is generous; everything is online.
The principles of learning are similar; that's the way learning works. For example, in pharmacy school, we were used to a range of courses that seemed disparate. We were doing pharmacy microbiology and were the same set of people doing pharmaceutical chemistry.
We were doing forensic pharmacy, which has much to do with law. We were doing pharmacology, which was medication. We were doing pharmacy tech, which is how drugs are put together. So let's say I'm quite used to learning from different sources, so it wasn't a big deal.
And it's an amazing skill for me in AI research. Quite a large part of pharmacy school was spent in the laboratory. And for the most part, I've been working in research. So it's incredibly useful in reporting, in finding patterns, and stuff like that.
A Nigerian data scientist with no regrets
I'm a decisive person, and I like life. So I'm not usually the one doing something right now and wishing I was doing something else. I enjoyed all my time as a pharmacist. I'm enjoying my time now. If I ever change my mind, one thing is constant; I will still enjoy myself.
The team that I currently work with is the faculty of medicine. So most of the data we're working with is clinical.
And nobody else fits that as much as me because I understand clinical data. I understand AI, and I understand machine learning. So I've been able to transfer a lot of knowledge.
Teaching data science in Yoruba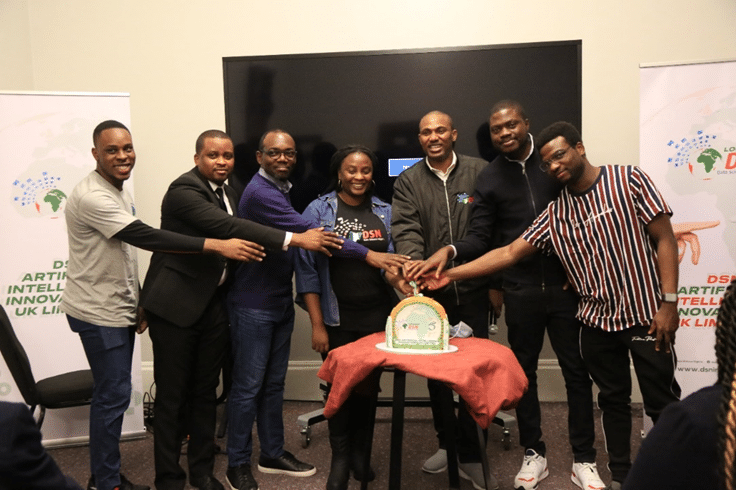 There was no big thing about it. I understand AI and data science, and I'm quite playful. I was just goofing around and enjoying myself because I'm that friend that speaks Yoruba a lot.
I've also done some academic work related to applying machine learning methodology to Yoruba language data.
We speak Yoruba well at home. I usually laugh with my friends that my parents were quite particular about us getting our English right. But my siblings, parents, and I speak Yoruba just because we can.
Plus, teaching is an opportunity to give back. I'll typically tell you that you should write. You should write articles, write about how you're thinking about things.
It's both a way to put together a solid portfolio and to give back. As I said, the Internet is extremely generous and life-changing because it allows you to switch teachers if you don't get my methodology while teaching you a concept. If you don't like the video per se, you can decide to go for a tutorial.
If you don't like the tutorial, you can decide to go for maybe a Twitter thread.
And the feedback has been fantastic, from people who just enjoy language to people who find it complex.
Someone said, "Oh, I didn't get stats before. Thank you for explaining."
Most people giving feedback are not necessarily people who can speak English; I'm not trying to make a robotics textbook. So there's code-mixing, there's code-switching. There's a bit of contemporary language.
This is low-key for the people who have been saying, "No, you didn't get this exact word."
I'm not trying to teach the exact word because some concepts are a bit more complex.
I made a series about careers in tech, and someone said, "Oh, I've been trying to explain what I do at home. I'm sharing this with my mom. I'm sharing this with my grandmother."
I've shared about different industries where you can work in tech [in Yoruba]. If your mom speaks Yoruba, you can share that.
Like, "Hey, mommy, shey you see the type of things we are doing in tech?"
And it will work.