Blockchain technology has been touted as the tech that will usher in the next era of technological innovations. It is, therefore, logical that developers in Africa who want to remain in demand are wondering how to become a blockchain developer in Africa.
According to a 2022 survey by SlashData, an analyst company tracking global software developer trends, developers' learning rate and interest in blockchain technologies have increased more than in any other technology.
Despite the crypto crash, developers have an increasing interest in blockchain because there is more to blockchain than crypto. Blockchain could play a massive role in how the world handles data in the future, which is why global spending on blockchain is estimated to reach $19 billion by 2024 from $6.6 billion in 2021.
How can Africans tap into this growing sector? To find out, Techpoint Africa spoke to Yusuf Kehinde Hussein, a Nigerian Blockchain Solutions Engineer at Polygon — the third largest blockchain company in the world, valued at $20 billion. He shared details of how he landed the job, what being a blockchain developer means, and how to skill up as a developer.
For clarity, the blockchain space is sometimes called the Web3 space. Although they are not the same, all Web3 platforms are built on the foundation of blockchain.
How to be a blockchain developer in Africa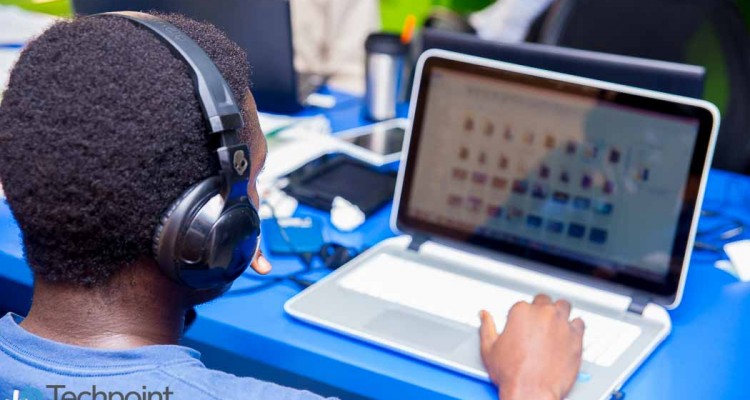 "The best way to break into the blockchain space as a developer is through Web2." These were the words of Hussein, a Blockchain Solutions Engineer at Polygon.
Web2 can be referred to as the current tech dispensation that does nothing with blockchain. This article explains the difference between Web1, Web2, and Web3.
Hussein got into the Web3 space through Web2. He had been a Web2 developer for two and a half years before he decided to venture into the Web3 space in late 2021.
According to Hussein, getting into the blockchain space as a regular developer is easier because the difference in the skills needed to succeed in both areas isn't so much in some cases.
"If you're a frontend developer, developer, product manager, or even a product designer in the Web2 space, you'll still need the same skills and tools in the Web3 space. The only difference is your audience and how you present products to them."
He, however, admits that it's not always the same for all the roles, especially backend developers who now have to work with smart contracts and learn new languages such as Solidity, which you won't find in the Web2 space.
For front-end developers, the changes aren't as significant.
"The same frontend you're writing in Web2 is usually the same you'll be writing in Web3."
Learning blockchain as a developer
One of the best ways to learn blockchain as a developer, designer, writer or enthusiast is through communities. It was not surprising when Hussein said this because most blockchain projects or platforms are usually community oriented.
Hussein suggested Developer DAO as one of the best communities to get insights and resources as a developer.
Other communities to join our CryptoZombies, buildspace, and LearnWeb3. In Nigeria, some communities such as Web3bridge also provide resources and hands-on classes on how to be a blockchain developer.
If you're like Hussein and you're not a big fan of classes and courses, he recommends learning through articles and simply searching for answers on Google. And that is what he does by taking on personal projects and finding solutions in online articles when he hits a snag.
Join Web3 hackathons
Hussein's foray into the blockchain space was through a hackathon — Web3con by Developer DAO — and he believes it is one of the best ways to learn how to be a blockchain developer in Africa.
"It is a beautiful experience because you get to meet many people. I know many people on my team who have just started their Web3 careers and are now working with notable companies.
"Hackathons give you direct access to brilliant people in the biggest blockchain companies. Learning off people like that as a beginner and making money off it simultaneously is priceless."
Interestingly, one of the biggest global Web3 hackathons, Polygon BUIDL IT, with $500,000 in prizes to be won, has ongoing registrations.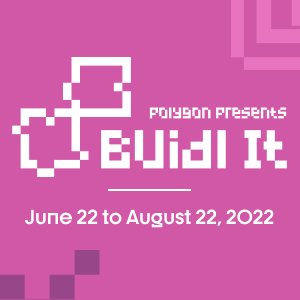 "Some people have gotten jobs from hackathons like this," Hussein said. For example, interacting with people at Polygon through these hackathons is an excellent way to display your interest and passion for the space, which could lead to them taking a chance on you.
Other perks of joining hackathons like Polygon's BUIDL IT are educational workshops, NFT drops, and investment opportunities.
The Techpoint Africa Blockchain Summit Hackathon (TABS Web3 Hackathon) is another way to learn about Web3 and make money. The format lets participants learn about building in Web3 and running a Web3 business.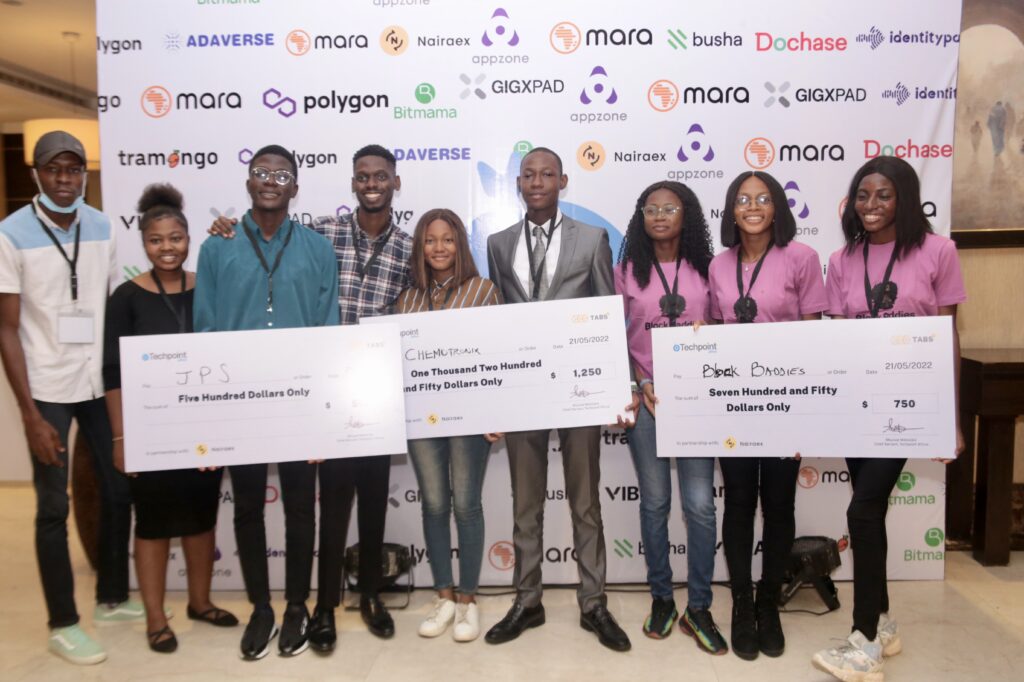 How to secure a job in blockchain
To secure jobs in the blockchain space, you must be part of blockchain communities. Communities are a big part of learning and securing jobs. But more important than being in a community is being an active member.
"Referrals are some of the best ways to land a job in any space. If you are in blockchain communities where people are aware of your competence, you might get jobs without applying."
Building in public is another tip Hussein has for anyone looking to secure a job in the Web3 space. He said building in silence is good, but keeping the space apprised of your work could increase your chances of getting that dream Web3 job.
While Hussein isn't the type to constantly make Twitter threads or motivational posts on LinkedIn, he makes the best of the communities he's in.
"I'm a member of Virtual Coffe, Developer DAO, and other groups. Within these groups and communities, I let people know what I do, what I'm capable of, and my employment status."
Do blockchain developers earn more than Web2 developers?
According to Hussein, when most people ask how to be a blockchain developer, it comes from the belief that blockchain developers earn significantly more, but Hussein maintained that could not be farther from the truth.
"Regarding salaries in the Web2 and Web3 space, there's no difference. It depends on you, your skills and your negotiating prowess. I've seen people in the Web2 space that earn significantly higher than people in the Web3 space."
According to ICOHOLDER, the average salary of a blockchain developer in the US is $99,197 yearly, while the average salary of a Web2 developer in the same location is $110,140.
However, Luka Horvat told The Globe and Mail in 2018 that developers in the space tend to command higher salaries due to the nascent nature of blockchain technology.
While four years is a long time in tech, and salary structures could have changed significantly, blockchain isn't exactly mainstream yet.
According to the Centre for Finance, Technology and Entrepreneurship Blockchain Job Report 2022, 32,500 people are employed by the 56 largest blockchain companies globally. A software company in the Web2 space, such as Adobe, has 25,000 employees, 76% of the blockchain employees in all the biggest blockchain companies in the world.
Going by Hussein's stance that a developer's salary depends on how good they are, learning and growing in the space is imperative.