Career professionals don't reach great heights without dedicating time and resources to achieve their goals. And as concepts and ideas evolve with increasing tech adoption, they must consistently upskill to remain relevant.
Current global job market trends suggest that anything tech-related is representative of a lucrative career. Higher remuneration is a great motivator; however, people's fascination with tech also stems from its mild entry barrier and unlimited free instructional resources that facilitate self-learning.
You might have noticed that the people we've featured on Expert and African have had unconventional career trajectories that all but scream, "anything is possible if you put in the work."
And that's why my favourite part of handling this series is listening to tech specialists tell impressive stories of how their early experiences prepared them for what they currently do.
For this episode, I explore the career trajectories of three experts doing arguably well in the growth and marketing space. Saze Ibraheem, Head of Marketing at ART X Collective, a cultural management company with over ten years of experience; Everest Nwagwu, Product Marketing Manager at Canary Point Corporate Services, a company specialising in financial services; and Victor Ekwealor, a creator-cum-growth expert.
We will draw from their experiences to highlight attributes you need before considering growth and marketing as a career.
But, first, backstories
These three individuals couldn't have had more strikingly different beginnings from which their interests emanated.
Saze's privileged background and early exposure to knowledge were instrumental to her routinely taking up daring initiatives. For a while, she struggled to define what she was good at and put a name to it, but it all came together when she met someone in the professional world.
"I am exceptional at understanding user behaviour and how they want your product to solve their problem. In hindsight, someone should have told me [that] marketing is how you use creativity to solve business problems, but no one did."
With a penchant for business, she could have considered a career as a financial analyst, business consultant, or other similar roles relevant to her economics degree.
When Saze eventually figured out what she was good at, her next step was to get a postgraduate degree in integrated marketing communication from New York University.
As an undergraduate, Everest, on the other hand, was confident he could convince people to take any action he desired. Realising early where his unique skills would be best used, he dumped his physiology degree to chase marketing head-on.
Victor's first five years as a journalist and content creator opened the doors of growth for his confident entry. And his transition was easy because he'd garnered experience early in his career. 
What do you need to get into growth and marketing?
According to Statista, the global market for marketing services, including content marketing, digital marketing, and influencer marketing, is worth approximately $475b.
Needless to say, the career path has come to stay, and with practitioners in most companies and industries, there's increasing competition in the space.
Growth and marketing roles require an understanding of a company's products and an ability to inspire excitement among the team and customers. Their KPIs include growing the user base and expanding reach through brand awareness, online and offline creative marketing campaigns, and identifying business opportunities across different channels. This means that research and analysis skills, as well as soft skills like storytelling, come into play.
Everest's mastery of communication gave him confidence when he was starting out. Learning to communicate effectively might be a good place to start if you are looking at a similar career path.
"I've always been interested in communication, marketing, and business as a whole. Growing up in a family that values hard work and business, I felt like how else do I want this to be part of my life? Marketing was what came close because media and communication are essential marketing tools. And those two things come naturally to me," he explained during our chat.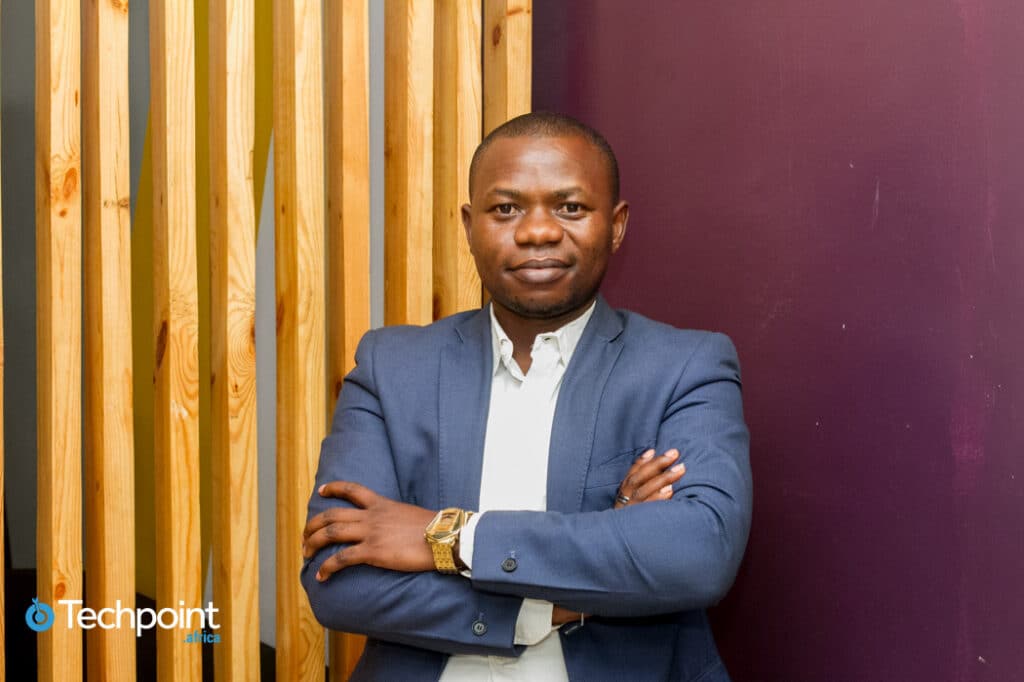 Another one is creativity and adaptability. Victor spent his early career years crafting narratives by telling the stories of African tech businesses during his time in media tech as a journalist. He said his success at that time wouldn't be possible if he hadn't developed the skill of understanding context. Saze, on the other hand, has an artistic side that's always finding expression. This gave her the creative wherewithal to think up and execute ideas.
That brings us to project management, another requirement when considering a career in marketing.
Everest's third job at an FMCG manufacturing company had him juggling "market activation, market storm, market survey, coming up with a go-to-market plan, partnerships and signing brand ambassadors and influencers" on a typical day.
While Saze's role has her launching new products, sealing partnerships, and leading marketing for large events, Victor does growth consulting and helps companies grow and retain customers.
Marketing and growth experts multitask a lot, so their project management skills come in handy when keeping track of the multiple tasks they juggle simultaneously; proper task scheduling and supportive teams also contribute to their successes.
And then we have leadership skills which can't be overemphasised.
Victor encourages a high level of delegation, and Saze is at her best identifying exceptional team members and giving them opportunities to thrive.
Now that you're in, how do you survive?
Adapt
Saze got into digital marketing when it was quite unpopular, and one needed to do a great deal of convincing to get any team to consider it important enough to justify an investment. So she started her business to help other companies see the need for putting money into digital marketing.
"To be honest, I was an accidental entrepreneur. I became one because nobody was doing what I wanted to do. People didn't really understand digital marketing at the time, so I just did it like Nike! I'm an extrovert; I like people, I like being in a team, I like brainstorming, and I like community. That's where I thrive, and I'm very happy to be able to do that now," Saze explained.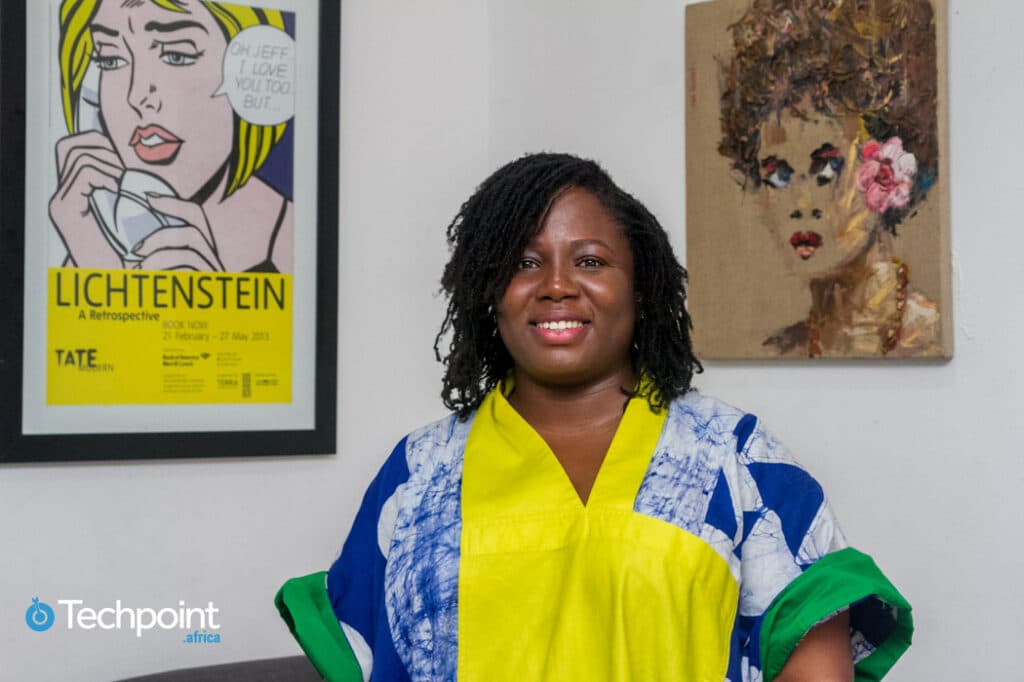 Upskill
Everest also wanted to test himself by moving from marketing physical products to digital products. And for a start, he went to a healthtech startup to be a community partnership lead. It was overwhelming, but he picked up lessons he has applied in edtech, media tech, and fintech.
Saze, Victor, and Everest have been intentional about their career trajectories and played in more than one industry for different reasons.
Be deliberate about your career trajectory
Saze's story is part of her attempt to satisfy her thirst for knowledge.
"I am eternally curious. I ask a lot of questions because I am genuinely interested, and I'm excited to learn and understand even more. I think my love for reading, knowing more, and researching has helped when I enter new sectors. I am exceptional at understanding user behaviour and how they want your product to solve their problem. That's my special sauce."
During our talk, she reflected on the stops she made before letting her artistic side take over and lead her to her current role. Her stops saw her spend time in automobile manufacturing, finance, eCommerce, Internet service, and media.
Everest made an impact at seven companies in nine years, spending an average of one year at a company. The industries include phone manufacturing, marketing, consumer goods, healthtech, edtech, media, and fintech. He was constantly driven by the need to conquer something.
"Transitioning is not easy, but I'm an adventurous person, and I'm curious about finding out what more there is. Because I'm project-focused and solution-driven, if a workplace is not challenging me enough with many projects or problems to solve, I'll get to a point where I feel I need to go and look for something else," he revealed.
As with most success stories, time plays a key role, and Victor's case is no different. Before taking on growth, it took him five years to perfect his content creation, product development, and product strategy skills.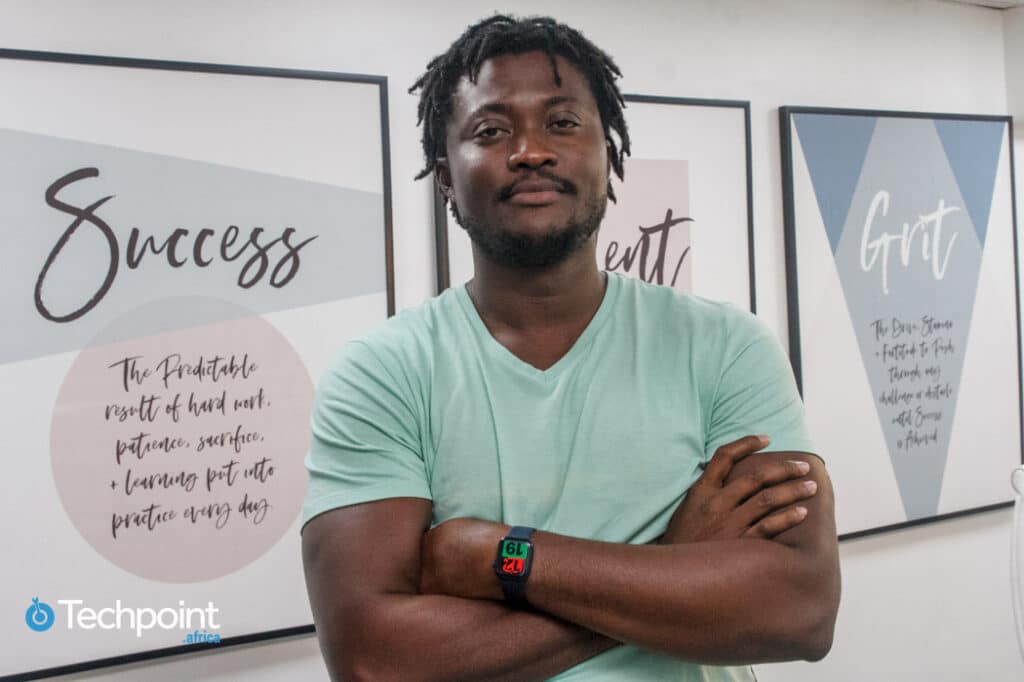 Have a drive
Finally, like the popular Disney cartoon character, Pocahontas, who said, "To be safe, we lose our chance of ever knowing what's around the river bend," Everest is driven by a "need to go and look for something else."
Be like Everest; be driven.