Simpu, a B2B SaaS startup, launched its all-in-one omnichannel inbox that allows businesses to communicate across various customer touchpoints on Wednesday, June 29, 2022.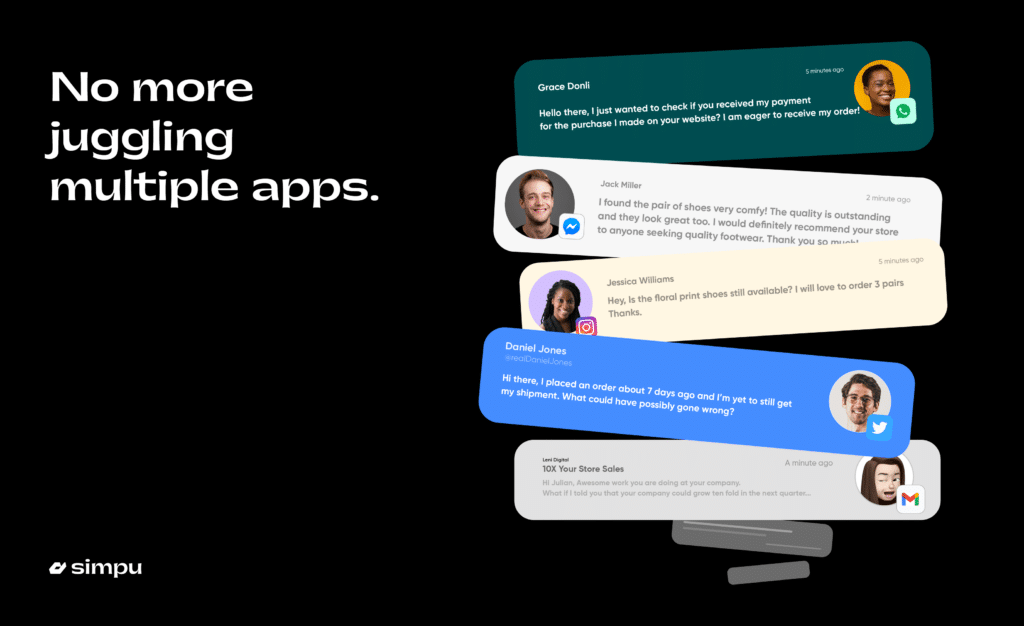 The omnichannel inbox is considered the future of customer communications, allowing businesses to reach customers via various channels such as email, SMS, iMessage, Facebook, WhatsApp, Instagram, Twitter, etc., and receive messages from those platforms.
What makes Simpu's omnichannel inbox unique is that it eliminates the need to navigate many platforms or apps to communicate with customers daily.
Instead, this feature allows you to do all that in one place. Simpu helps businesses effectively engage their customers, clients, and friends across all channels or apps from a single location.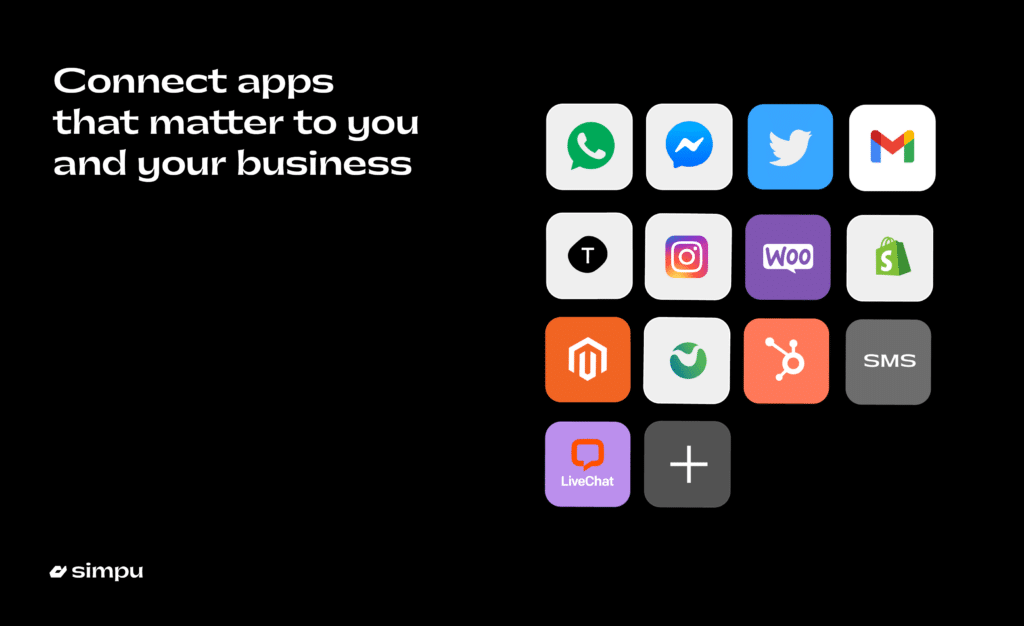 With its omnichannel inbox, Simpu wants to empower startups and enterprise businesses to scale easily by helping them deliver fast, personalized, consistent customer support and sales experience to their clients.
Simpu's inbox offers more than just an omnichannel communication platform; it is an efficient tool for teams to optimize their entire sales funnel from start to finish.
Using Simpu will help customers make faster purchase decisions by engaging them in real-time with features like website live chat and unifying customers' data across platforms with third-party integrations of core banking backends, eCommerce platforms, and CRM tools.
Simpu will supercharge your sales process, etc.
Customer support teams can leverage a host of robust features on Simpu to deliver premium customer experiences.
Teammates can assign conversations to each other, automate mundane workflows and respond faster and better to inquiries with features like rules, canned responses, etc.
Teams can also deliver self-serve support with customizable chatbot conversations. Simpu is built to take the stress off teams.
This is in line with Simpu's mission which is to help businesses streamline all interactions.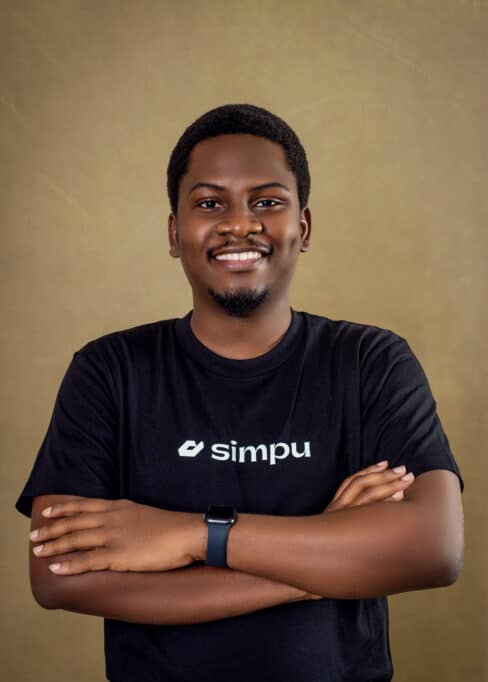 Tioluwani Kolawole, the chief product officer and co-founder of Simpu, said the development team focused on streamlining customer inbox, empowering teams, and building smart bots.
He gave a seamless and extensive demo of how to perform these actions on Simpu.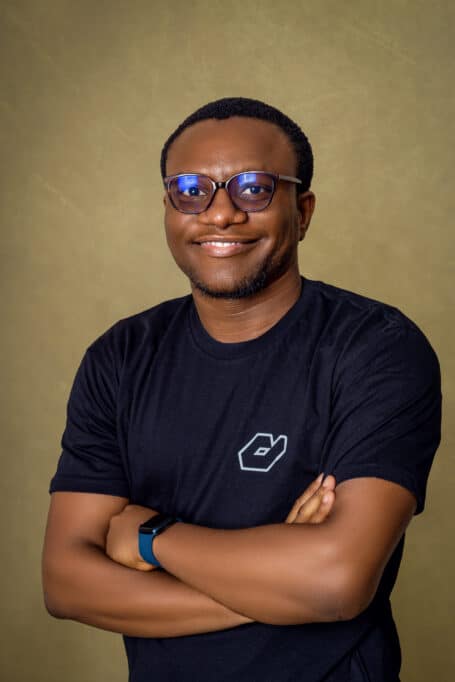 Commenting on the launch, Simpu's co-founder and CEO, Collins Iheagwara, said the ability to engage customers fast and efficiently, whether for support or sales, is an important ingredient for businesses to scale.
"Our mission is to simplify this experience for startups and businesses. We are happy to launch to the public after months of operating in private beta. "
According to him, they have created a product that is intuitive and efficient and very simple to use, which is evident in the company's growth even while in beta.
According to Collins, Simpu is free and readily available to businesses.
Simpu already serves over 90 businesses on its platform. The startup closed its pre-seed rolling round last month after hitting the $1 million mark.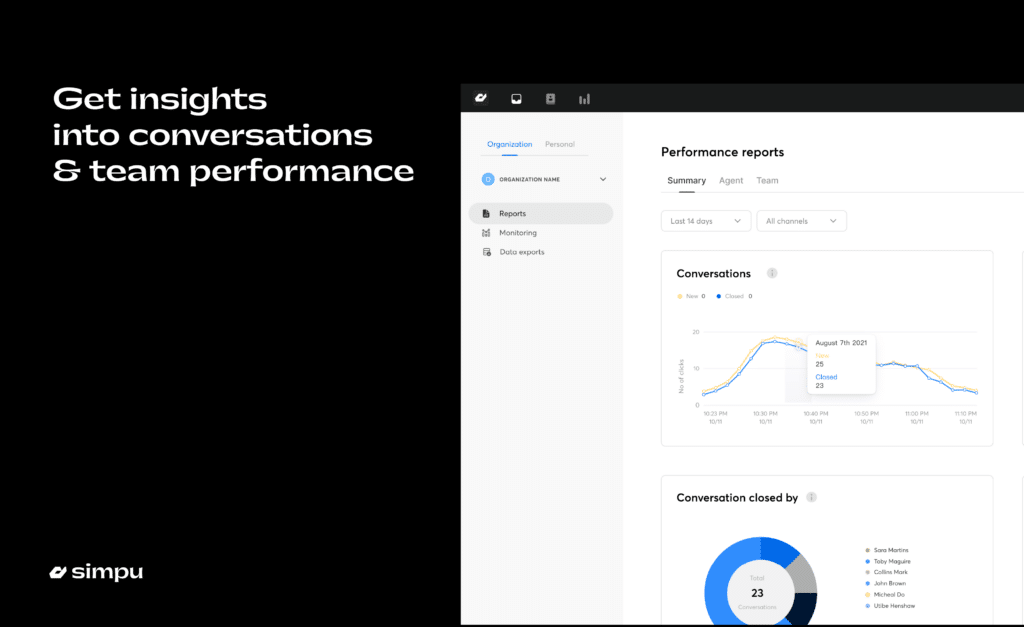 About Simpu
Simpu is a no-code B2B SaaS platform helping brands deliver better customer engagement experiences through an omnichannel solution.
The company was started by Kolawole Balogun, Tioluwani Kolawole, and Collins Iheagwara; after their (Kolawole Balogun and Collins Iheagwara) stint at Devcenter, a company they cofound alongside others. Simpu has since grown to over 17 people. Primarily engineers and product people.
For more information, please visit: www.simpu.co