Ugochukwu Aronu, CEO and Co-founder of Xend Finance, grew up in a time when working in an oil company or a bank was perceived as the fastest way to become wealthy.
But after seeing that some of the wealthiest people in the world were into tech, he knew he had to jump ship.
"I was really interested in making money. To be honest, I didn't care about anything else. So while I was in school, I realised that the oil companies were booming. Between 2000 and 2015, the people who had a lot of money were the oil company guys.
"But I saw the news on TV about Shell selling their assets worth about $5 billion, and when I got to the office, I told one of my colleagues, a senior colleague at the time. I asked him what he thought about the future of the oil industry, and he said he believes that tech will be the future."
Today, tech companies make up six of the world's top ten most valuable companies. With the $5.4 trillion industry expected to continue growing at a 5% compound annual growth rate, Ugochukwu Aronu needed a plan, but he was unaware that his motivation to become a successful tech entrepreneur would come from the unlikeliest of places.
Aronu was born in Eastern Nigeria; his father was an accountant, and his mother, was a medical doctor. Expectedly, education was very important in his family, but beyond schooling, his parents ensured he learnt about the concept of work early and how it is the path to getting what you want in life.
"As kids, we would go to the farm, not farming for survival, but because my dad liked farming. He would always take us to his big farm, and we would plant, cut grass, do a lot of all those kinds of things, and he taught us how to be disciplined."
Although he didn't realise it then, farming was where Aronu started to build problem-solving skills.
"I mean, going to the farm and all that really teaches you a lot. You have to navigate nature, cut grass, plant things, and harvest and process them. It requires a lot of physical energy and mental work because when you start facing problems with the crops, you need to figure out solutions."
Oil money to tech money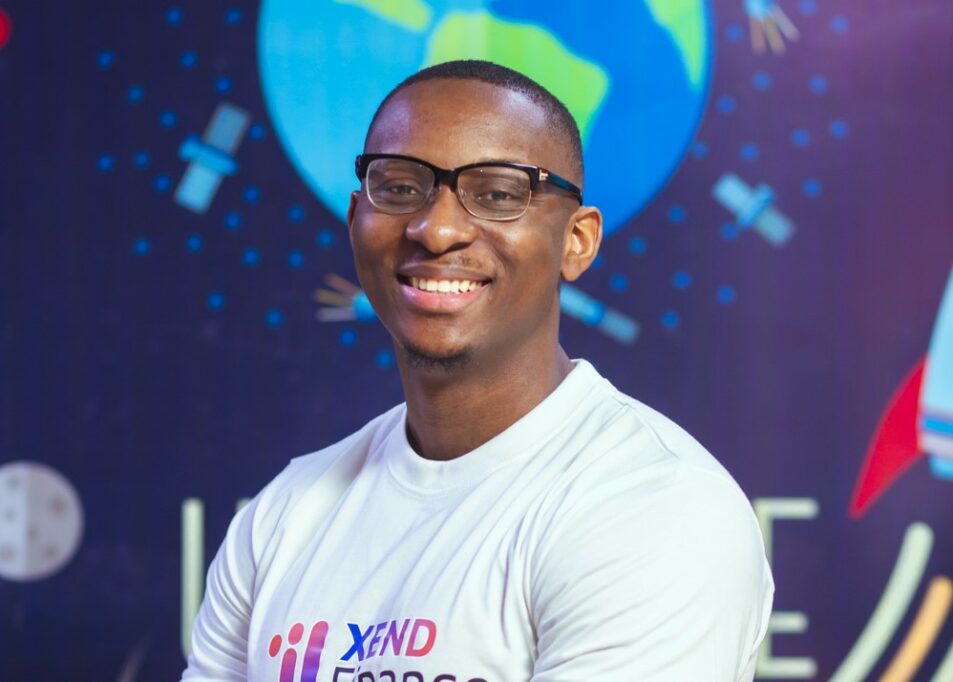 Aronu's first contact with tech was in primary school, where they were allowed to move the computer mouse for a few seconds every week. It was exciting, but to Aronu, it was just another fun activity in school.
But when his mother got a computer for him and his brothers in 2004, computers became more exciting to him.
While the exposure to computers was necessary, his fascination with computers was still more about gaming and other exciting things computers could do. He went on to study electrical engineering at the university.
As the last of four boys, he looked up to his brothers as examples and decided to follow one of their steps.
"When I got into secondary school, I just wanted to finish school because I didn't know what I wanted to do. When I got into university, I applied for electronics engineering because my immediate older brother was doing electronics engineering.
"So it just made sense because I always looked up to him. He was also very brilliant, so I told myself I'd do this electrical engineering stuff too."
Aronu had no interest in tech whatsoever, and when he kept getting scholarships from different oil companies while in school, he was sure that oil was the only way to prosperity.
To him, the fact that they gave him scholarships meant they made so much money and had enough to spare.
He was not wrong then, and his reasoning still holds true today. Tech is booming, but the oil industry is still very profitable. The world's largest company by market capitalisation is Saudi Aramco, valued at $2.27 trillion, with Apple in second place with a value of $2.24 trillion.
Aronu planned to be an oil merchant or secure a good job in a top oil company. But a 2014 KPMG internship threw a spanner in the works.
He was the only one from a federal university to get the KPMG internship in Nigeria. And it allowed him to work with people from different parts of the world who showed him another world beyond oil and gas.
Interactions with people from the Massachusetts Institute of Technology (MIT) to private Nigerian universities like Babcock opened Aronu's eyes to a whole new world. He was told about hackathons and other exciting things people were building on computers in their corners of the world.
Almost sold on the tech dream, all Aronu needed was any news remotely suggesting that all was not well in the world of oil and gas.
And 2014 reports that oil giant Royal Dutch Shell was going to sell its assets were enough to crystallise the idea of a troubled oil and gas industry. Eight years later, in 2022, the global call for reducing carbon emissions has seen some oil companies find ways to diversify energy sources.
Though the oil industry is still booming, Aronu's fears could be justified. Many countries plan to reduce carbon emissions, and the world could have fewer reasons to use oil in the future.
"I killed the oil company idea because I asked myself what would happen five or ten years down the line when oil is no longer the future. I then looked at the top ten wealthiest people in the world and realised that seven of them were tech people. 'I said, no, I don't think the oil company is the place for me.'"
Aronu focused on tech completely. Thankfully there were people at KPMG who could show him the ropes. His first opportunity to immerse himself in tech came when he was assigned a certain task.
"At KPMG, there was this work we were assigned. It was a vulnerability assessment, penetration testing (VAPT), like hacking into systems, and I said, you know what, I'm going to take this stuff seriously.
"I was the only intern that worked with the senior team on some VAPT jobs because I was good at it. The thing is, I had some programming knowledge and all that, and I could learn things fast, but I was just not interested majorly in writing code."
After graduating at 21, Aronu gave himself ten years to develop a general interest in everything tech. He figured it would not be too late to change trajectory at 31 if tech did not work out.
Interestingly, it's been seven years in, and 28-year-old Aronu is building reputable tech companies serving Africans and the world. 
It takes more than money
Although his attraction to tech was money, he has remained in the space for other reasons.
"Some sort of passion did not drive me; it was not passion; I just wanted to have money. But when I got into computing, focusing a lot on building stuff, my concept of computing changed, and I realised that money wasn't enough motivation to make me do what I wanted.
"At the point where you're solving very hard problems, money doesn't cross your mind. At that point, I said to myself, there is so much value here that I can't base my success on how much money I have."
With his passion for oil dying and reviving in tech, Aronu's tech journey has seen him go from desiring the money on offer in the space to realising that while getting rich, he can use his talent and problem-solving skills to do a lot for Africa.
Techprenuership in full throttle
He believed Africa wasn't contributing enough to the global tech ecosystem and that it needed to change.
Aronu isn't just about tech; he also has business acumen, which he developed while trying to sell software to schools in Lagos. He did not succeed at sales, but his confidence was boosted, and he was ready to take on Africa's tech ecosystem.
He also got another confidence boost when the budgeting app he built for a Google competition came third.
After graduation, he worked with a tech consulting firm, and although he was only paid ₦25,000 a month, he worked hard and learnt a lot about tech.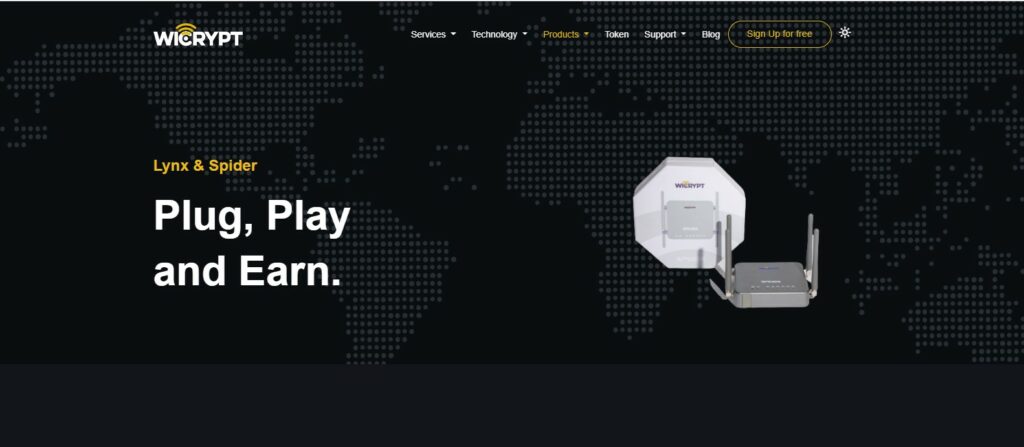 "I would leave my family's house around 6:00 or 6:30 a.m. and get to the office before seven. Work ended by 5:00 p.m., but I always left the office at 10:00 p.m.
"I was doing that every day, and my mom always complained. She was like, 'Are you the owner of this office? Why are you always coming back late?'"
But Aronu didn't mind; his passion for tech had kicked in, and there was no going back. He purchased dumbbells from his salary so he could work out since it helped him focus.
In 2017, Aronu and his two co-founders started his tech consulting firm in his room in Enugu, Nigeria. A Nigerian bank recently contracted the five-year-old firm to overhaul its entire tech infrastructure.
Next was an eCommerce company in Enugu, which Aronu said he built because he and his employees desired food delivery services, and there were none in Enugu.
But the companies he is really known for came later with the discovery of blockchain technology.
Blockchain was inevitable
When a friend in Finland reached out to Aronu and told him about blockchain technology, he got hooked. After studying the technology for some time, he created his wallet system, which is still being used for many of the companies he started.
The discovery of blockchain led to the creation of Xend Finance, a system that helps people hedge against inflation by saving with crypto stablecoins. Before creating Xend Finance, he already had the idea for Wicrypt, a company he wasn't doing much about until a school in the UK heard about it.
His friend, who was doing his masters in the UK, needed a project idea to present, and Aronu handed him Wicrypt.
"I went to the place where I wrote that idea down on paper; I took a picture of it and sent it to him. When he did the presentation, they asked who wrote it and where the idea came from.
"The school called me and told me they'd never seen this idea before, and I should try my best to build it immediately."
The idea was borne out of Aronu's need for fast Internet; Wicrypt allows anyone to share their Internet connection and get paid for it. He even got a ₦200 million offer for the company, but the offer only strengthened his belief in the company.
"I thought of how to build a service that allows me to connect to anybody's Internet and pay the person in real-time.
"The person doesn't need to tell me to disconnect; anytime I disconnect, I've paid the person in real-time."
Blockchain was also built into the Wicrypt network, making it a decentralised mobile Internet sharing and monetisation network.
Blockchain has been a thrilling ride for Aronu, and he believes the tech is not as complicated as people make it seem. Understanding and building anything depends on the builder's willingness to make the required sacrifice.
"So people need to read articles and books to understand the blockchain and see where they can apply themselves."