At the boisterous scene at Sarit in Nairobi, Kenya, you'd find diverse commercial activity, and a walk through some of the nicely paved walkways would bring a huge whiff of tasty goodness, pointing to a busy food segment. It would then surprise many that Kune, a food-tech startup that raised $1 million in 2021, has closed shop.
On Wednesday, June 22, 2022, Robin Reecht, the company's CEO, stated that it had run out of money, exhausted all its options, and would be shutting down. What followed has been a series of well-thought-out and baffling reactions on the Internet.
But it got us thinking about the problem Kune was trying to solve. Does its departure create an opening for better execution in Kenya's food segment? To understand this, we'd have to dig into the finer details of Kune's business model and what Kenya's food delivery landscape looks like.
Kune's model in a global context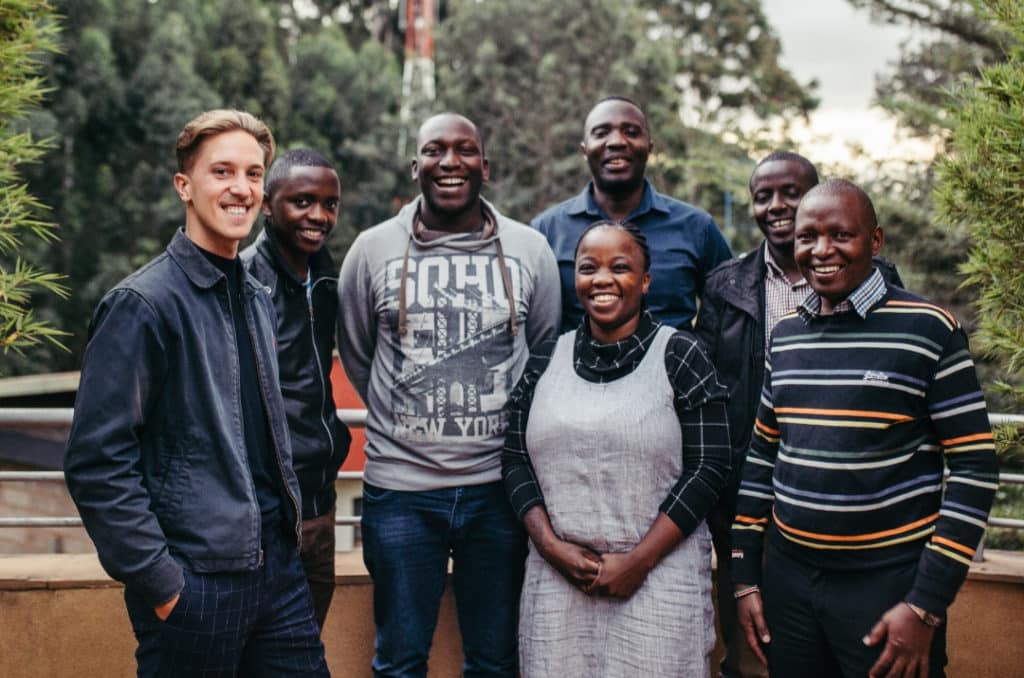 In June 2021, Reecht accompanied his TechCrunch pitch with a narrative that Kenya didn't have a strong food culture. However, a simple Google search would have revealed Food and Kitchen Kenya, a food exhibition show in Nairobi. Narrative aside, Kune's model was quite interesting.
When it announced a $1 million pre-seed in June 2021, it stated that it would be disrupting Kenya's food market by launching a hybrid or cloud kitchen model, a claim that got the likes of Launch Africa on board as one of its early backers.
This meant that Kune would own the entire food supply chain, from the cooking to packaging to the delivery with its riders and motorbikes. It also planned to own a fleet of 100 electric bikes and hire 100 female riders.
Capturing the exploding food delivery industry should help understand Kune's proposed model. The various startups in this space operate three distinct models: aggregator marketplace, restaurant deliveries, and cloud or dark kitchen.
In the first model, the company builds a platform that lists all the restaurants close to the customer. When the customer places an order, the restaurant either handles the delivery or leaves it to an agent of the platform.
The platform then charges a commission, usually 20-30%, on the order's overall value. Companies like DoorDash successfully operate this model in the United States, while UberEats has expanded this service to several other countries, including Kenya.
In some cases, these platforms are more actively involved in the food delivery process and act as intermediaries between the restaurant and the customer in case of any issues or complaints. Grubhub in the US and Jumia Foods in Nigeria readily come to mind.
According to Statista, the platform-to-consumer model generated $189 billion globally in 2021 and is projected to generate an additional $100 billion in revenue by 2025.
On the other hand, legacy restaurant chains have begun offering restaurant delivery services through their apps or websites. They either fulfil the orders or use third-party delivery providers; Burger King and Dominos are some restaurant chains providing this service. You can order from these restaurants if you're having a lazy day, but if you want to have a good time, eating out might be the way to go.
Restaurant-to-customer deliveries generated a revenue of $107 billion globally in 2021, with projections to reach $165 billion by 2025.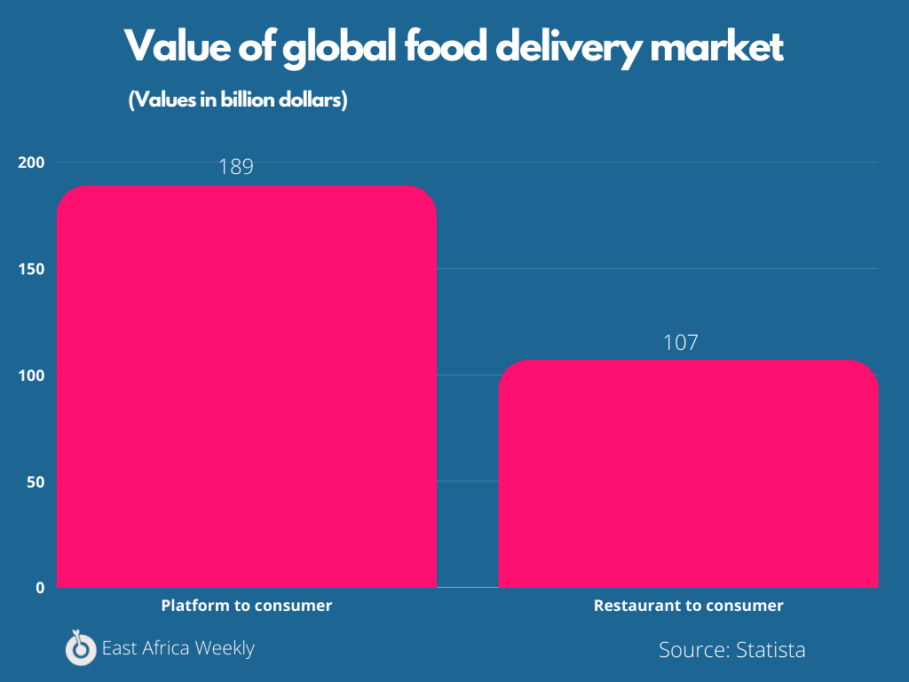 So how does the hybrid model come in?
The hybrid model takes a leaf from both models where the company prepares and packages the meals and delivers to customers itself. Unlike restaurant chains or platform services, it neither has to deal with outfitting a dine-in space for customers nor worry about quality. Belgium's Ghent and Malaysia's Dahmakan are prime examples of this model.
However, the cloud kitchen model is rapidly evolving. CloudKitchens, a startup backed by Uber Co-founder, Kalanick, has raised $850 million and is currently valued at $15 billion. It operates a model that focuses on getting independent chefs to use their space and equipment for cooking.
The company promises to get your kitchen up and running, handle deliveries, and reduce costs while you focus on just cooking. Nigerian fintech companies like Lendsqr and Evolve Credit operate a similar structure where they set up the technology and lenders focus on lending to customers.
The global cloud kitchen market was valued at $56 billion in 2021, and the analysts at IMARC Group, a market research firm, expect the sector to blossom to a whopping $112 billion by 2027. From all indications, players in the platform and restaurant chain space would be looking to take a bite from the cloud kitchen pie.
Why did Kune fail in Kenya if the global cloud kitchen sector is exploding?
The importance of local context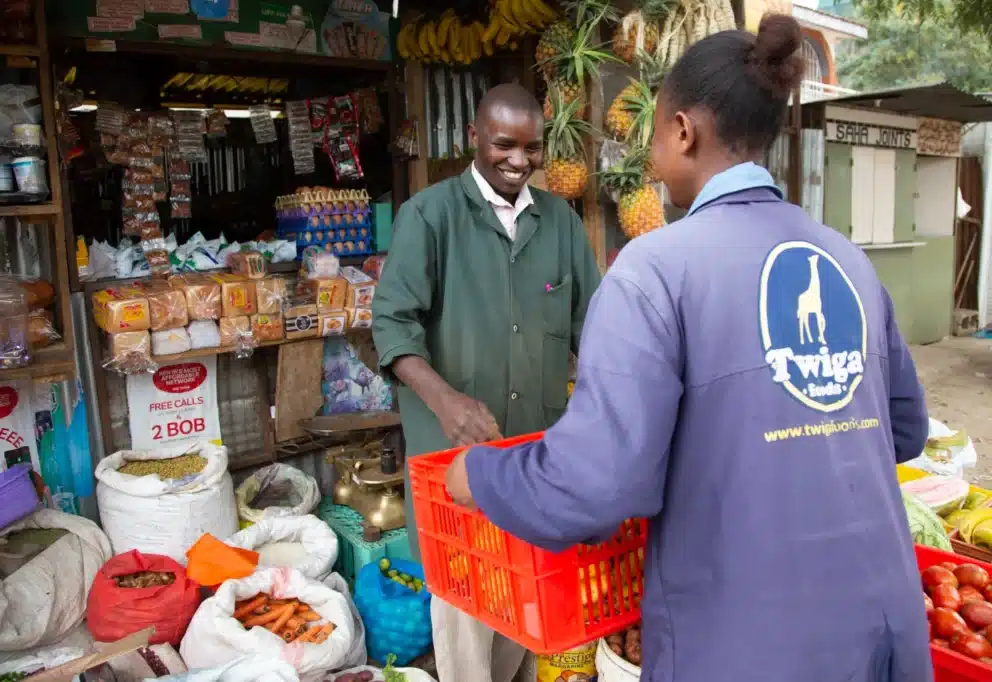 Like the rest of the world, Kenya's online food delivery sector is also heating up. Buoyed by an increasingly digital tech-savvy population, the space was worth $79 million in 2021, with Jumia Food, Bolt Food, Take Eat Easy, and Uber Eats, among others, being serious players.
However, while platform-to-consumer deliveries dominate globally, restaurant deliveries take the lion's share, with a market value of $53 million, compared to $26 million from platform delivery companies.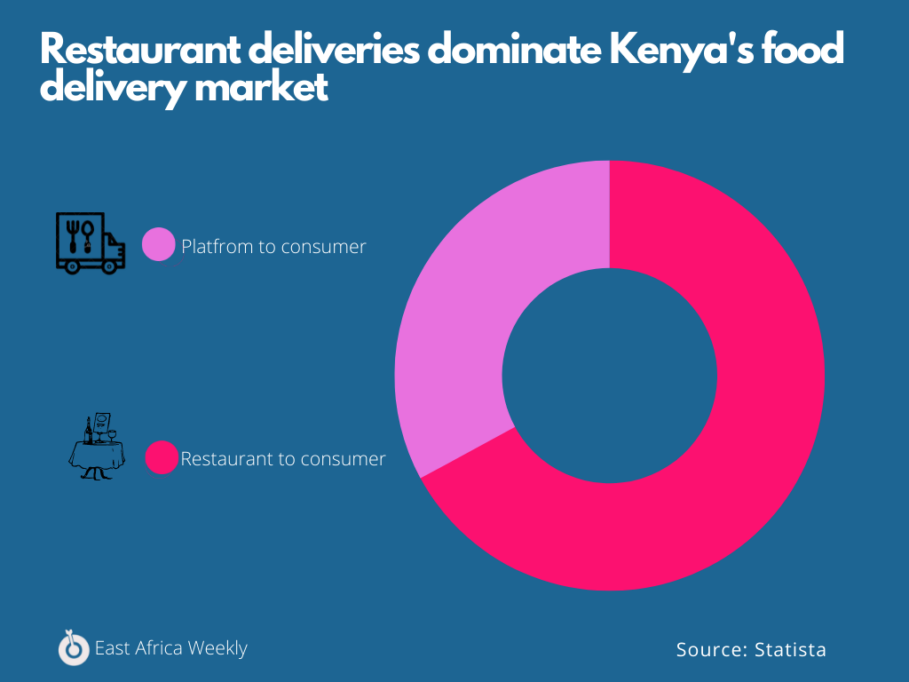 When Kune raised $1 million to build a dark kitchen set-up, it was competing in a hotly contested space, and it needed to further differentiate itself. For this, it chose price, a pain point for every consumer on the planet. However, price affects people differently, but more on that later.
Kune could have chosen other ways to enter the market. As we saw earlier with Kalanick- backed CloudKitchens, it could have built dark kitchen and delivery infrastructure for hundreds of restaurants in Nairobi that, contrary to Reecht's opinion, actually offer quality and affordable food.
Going by Statista's figures, restaurant-to-consumer deliveries are projected to witness the most growth in Kenya, with a $313 million value by 2025. Estimates suggest that platforms will only account for almost half of this figure. In the US, platform-to-consumer food delivery is projected to grow faster than restaurant deliveries.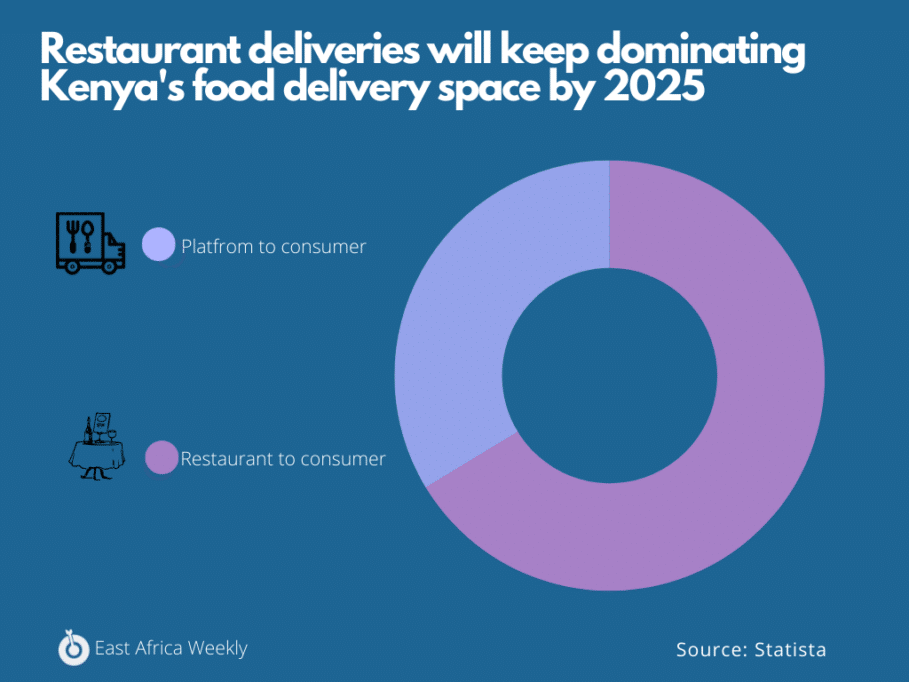 Kune then took up the humongous task of building a technology-enabled infrastructure for cooking, packaging, and mobile and web applications; it also needed to maintain a network of local suppliers to ease operations. Doing all these while offering a very low price point of $3 contributed to a business that likely didn't have profitability in sight.
Default dead or default alive
In his LinkedIn announcement post, Reecht cited the current economic crunch and the tightening investment market as one of the reasons he decided to pull the plug. This was just one year after its pre-seed round and seven months after its official launch in December 2021.
By February 2022, Kune hit a turnover of $37,000, and by March, it reportedly delivered 600 meals per day, which would amount to a turnover of $55,000. Per Reecht's statement, Kune sold over 55,000 meals to over 6,000 individual and 100 corporate customers. At $3 per meal, this would mean Kune made a total revenue of ~$165,000 in its entire existence.
If it hadn't shut down, our rough estimates show that Kune would have needed to survive till at least November 2022 to cross the $1 million revenue mark. That's assuming a consistent month-on-month customer growth rate of 50% and its $3 price point.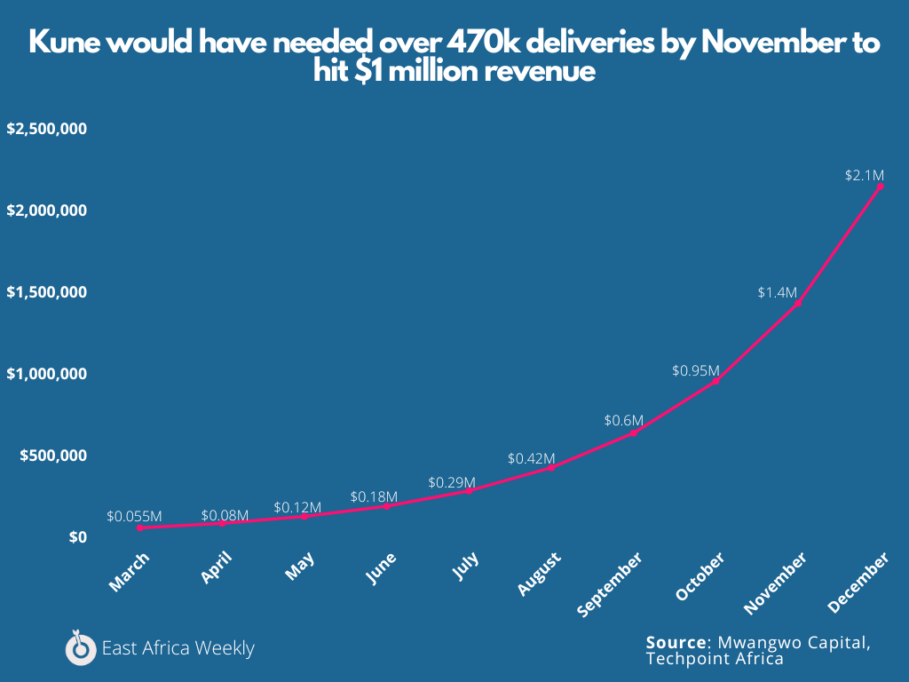 Even if it did, the gross margins on each meal presented another problem. While meals cost $3, production and delivery costs per dish amounted to 50% (average of meals and drinks) of this number.
This cost only accounted for the price of ingredients, packaging, and delivery, and it didn't account for heavy hitters like salaries, lease/rent, and its "tech-enabled" facility maintenance cost. Its plans to operate 100 electric bikes would also have driven up costs, with decent electric bikes costing between $1,500 and $4,000. Ampersand's bikes, for instance, cost over $2,500 and purchasing 100 of those would have taken up a quarter of Kune's fundraising.
When companies use price as a market entry strategy, they usually anticipate a mass adoption that either makes the unit cost worth it or hooks people in for a more profitable and lucrative product.
In Nigeria, for example, competition between telecom companies consistently drove down the cost of SIM cards, calls, and data to encourage mass adoption. Using public data from MTN and Airtel, you'd observe that this involved a heavy capital outlay that has resulted in millions of subscribers. MultiChoice's introduction of GOtv presents another case in this segment.
In the startup world, we can easily look to the fintech company, OPay, which took the Nigerian space by storm in 2019 with its ride-hailing and food delivery services. OPay offered standard meals from notable restaurants that attracted a miserly ₦10 fee: we know for a fact that the meals were of the regular quality and quantity because we placed many orders.
At some point, it looked like it wanted to become Nigeria's super app, but we figured that everything was bait for its payments service, which ultimately proved to be a huge success following the onset of the global pandemic.
However, almost one year after its 2018 launch, OPay raised $150 million in six months between July and November 2019. There's a lot you can do with such a war chest.
On several levels, the unit economics of Kune's model was shaky, and it would have needed to raise more huge funding rounds to steady the ship. Also, an equally faulty narrative about the Kenyan food market and a tightening investment landscape did it no favours.
However, rising food prices and a tough economic market are issues faced by nearly every restaurant. Usually, restaurants respond by hiking prices or reducing food quantity.
Interestingly, Kune's foray into the market and the initial investor excitement have us thinking about the potential for cloud kitchen services in Africa.
Other possible routes to explore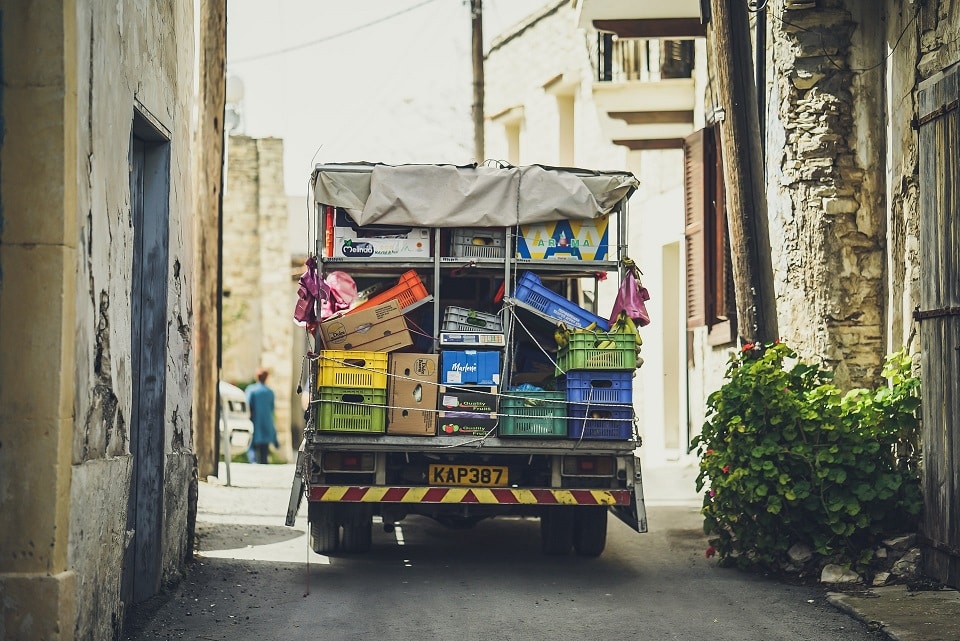 If restaurant-to-customer deliveries in Kenya are projected to grow by 490% between 2021 - 2025, it bodes well for a well-executed cloud kitchen model. Why? Barring an act of God, the cost of maintaining standard brick-and-mortar restaurants will likely keep increasing.
A ghost kitchen model that develops a software platform for managing deliveries, inventory, customer complaints, and/or other kitchen facilities and allows existing and prospective restaurant owners to focus only on cooking seems quite compelling.
Again, Kalanick's CloudKitchen and UAE's Kitopi are excellent examples of the success that could be achieved with this model. Both startups have raised $1.3 billion and $804 million, respectively, and are making significant strides in the global cloud kitchen sector.
Also, an asset-heavy model akin to Kune's might work, but it has to be at a justifiable price point. An asset-heavy model with a low price point could be approached as bait to gain market share and hook users into a better and more profitable service.
Nigeria's Eden Life, which expanded to Kenya in May 2022, operates a related model emphasising quality control. But, unlike Kune, it operates a subscription model where you'd need a minimum of $38 a month to get one meal delivered every week.
Each Eden Life meal would then cost almost $10, but that's not where it stops. If a customer chooses a six meal per week plan, it saves money on logistics and delivers just twice a week. It also operates a laundry and home cleaning service side-by-side, thus creating more revenue streams.
Though Eden's model may not be without its challenges (which model is foolproof?), its founders have relevant local experience, so the experience in Kenya might be different.
Moreover, the anticipated growth in restaurant-to-customer deliveries in Kenya suggests a more grounded and hands-on approach might prove productive.
Despite our analysis, hindsight is always 20/20. You could tick all the right boxes and still join the 90% of startups that fail. Or, like Kune, you could join 10% of startups that fail in their first year.
It would be interesting to see an indigenous Kenyan founder with the relevant local context take a crack at this model. If you're already working on one, kindly shoot us an email, and our reporter, Emmanuel Paul, will be at your service.