This week on Everyday People, we meet Ayomide Ayodele, a ride-hailing/professional driver and certified Jack of all trades. In his four years of driving professionally, he has met riders who have become close friends and driven over 8,000 clients. On the flip side, he has been slapped, beaten by soldiers, and once helped save a life in a ten-hour ordeal. Here is his story.
I once had to drive like a mad man to save someone's life.
I picked them somewhere around Chevron Drive [Lekki, Lagos]. On the phone, the woman was already saying I should hurry up.
Me I was like, "Ah! madam, calm down, I can't fly."
And that's my usual way. Because I hate when people try to hurry me up. You could have made that order five minutes earlier if you were so much in a hurry. And it's not like I'm even delaying. I'm already coming towards you. But the way she sounded, I kind of sensed some tension in her voice.
But I did not tell her that.
I just said, "Okay, I'll be there as soon as possible."
I got there and realised that she wanted to move her dying father to a hospital. I even assisted her in bringing the man out of the house to the car. Chevron Drive is towards the second Lekki tollgate so I asked her which hospital we were going to and she said we were going to Magodo [44.2 kilometres].
And I was like, "Eh! All the way from Chevron Drive to Magodo," with someone who is dying.
She was like, "No, that's the only hospital we use." Ah! okay.
In my mind, I was like this man should not die in my car because he was already lifeless at that point.
But I drove as fast as I could, as roughly as I could, and we got to Magodo.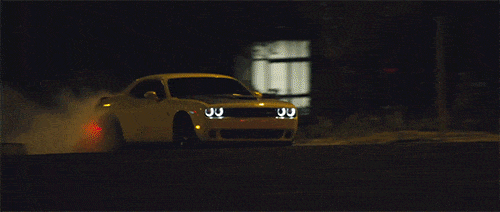 Of course, she had been calling the doctors to say she was on the way. Immediately we drove to the gates, they did not allow me enter; in fact, they had brought out everything from the hospital to the gate.
They started treatment inside the car, and the doctor told the woman, "If we move this man to the hospital, he might die before we get there. So we have to treat him right in this car." And the woman looked at me.
So I said, "Wait, you want me to tell you to come down? No, please go ahead."
We got there around 10:30 in the morning and I didn't leave Magodo until about 8:00 p.m. And when the man was stable, they moved him in the night into the hospital. So I left.
Two days after, I called the woman
"Ah, you have forgotten me,"
"Sorry. I was going to call you."
"So how is he right now?"
"Oh, we've even left the hospital."
"Thank God that I could help."
That's been like the closest near-death experience I've experienced.
Making new friends on the job
I've been doing this job for four years and seven months and I've only carried one person twice using the app. Most of the time on my [WhatsApp] status when I talk about some people they'll be like,
"How did you meet all these people?"
And I'll be like, "This is what I do now."
I meet new people every day and I love it. I was at someone's wedding almost two months ago; I met the person on this job and we became so close.
But meeting so many people has also made me realise that I have to think outside the box. Especially since I noticed that the pricing on these ride-hailing apps will not favour me in the long run, but we'll get into that later.
In a day, I meet at least 10 people if I work strictly on the app. I can do 10 to 14 trips a day. If I sell my car-hiring services to them, there's no way one or two will not buy or will not save my number for future use.
So if you accumulate that in a month, it means I'll be getting at least 30 new customers outside of Uber and Bolt. And it gives me the chance to sell my own price to them without paying a commission. Most of my clients are my Bolt and Uber riders. When I started my delivery business, the same thing.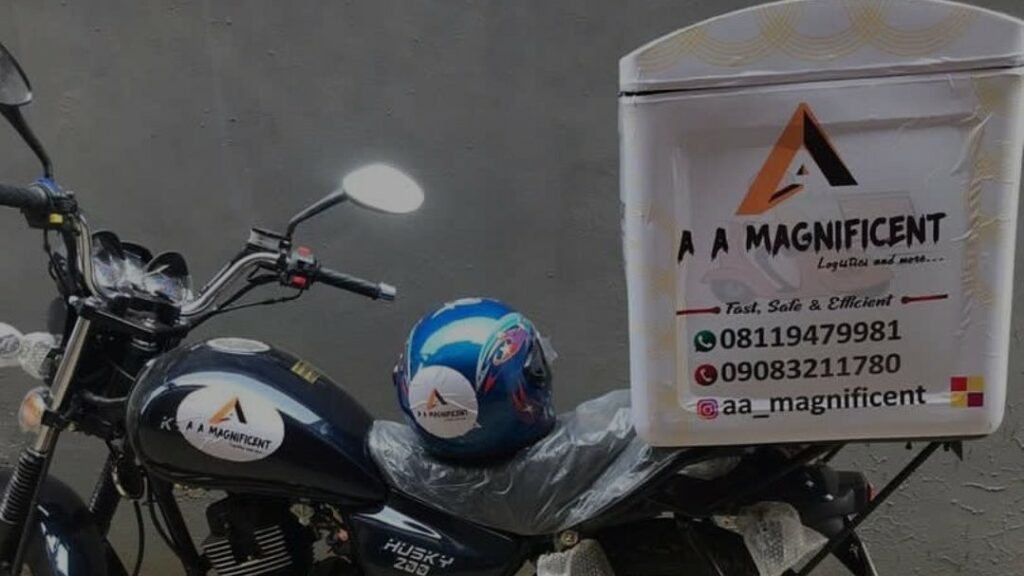 I even had to make complementary cards for my e-hailing services outside of Uber and Bolt, which has gone a long way. I hear people complain about Bolt and Uber. But I don't complain because I look beyond just Uber and Bolt. I mean, there's a lot of money in the transportation business.
I also place adverts online so people can preorder and book me for 24 to 72 hours. And it was through one of my repeat customers that I had an experience I will never forget.
Getting beat up on the job
I even wrote this story on Facebook because I didn't want to forget.
I was going to pick up an offline client. I usually take this guy to Ikoyi at least three or four times a week. He works in Ikoyi [Lagos], but he stays in Ketu [Lagos], around the Mile 12 axis. So that particular day I went there to pick him up. We were already on our way and the next thing, these soldiers stopped me, and said I was plying a route that they were repairing.
And I was like, there's no sign that they are repairing this road. It's not like I'm passing one way. Moreover, I was there two days ago.
Then one of them told me to come down from my car. I came down and was still conversing with them when the one behind me hit me with a truck belt and asked me to lie down on the floor.
And I was like, "Why would I lie down? What did I do?"
I was still trying to talk, and then he hit me again. So of course I had to kneel. He took my car key and said I was going to pay. In broad daylight o! 11:00 a.m on a Tuesday. I remember clearly it was in February 2020.
Eventually, they took ₦2,000 ($4.8) from me and let me go. It was still that same road I passed. But then this is Nigeria; it is what it is.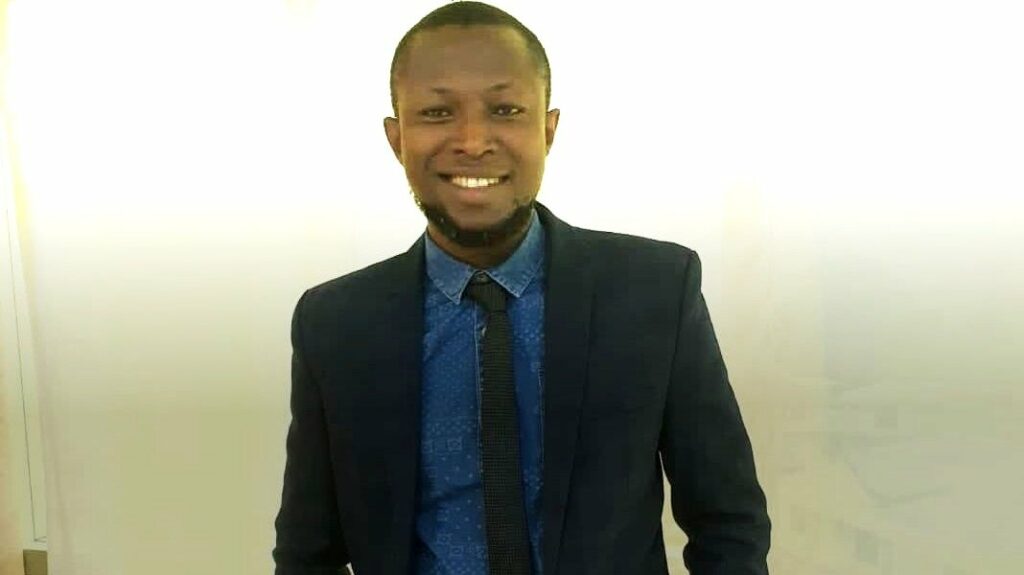 I've also seen a lot on these ride-hailing apps, though. When you come into my car and I see that you're somebody who would be saucy or rude, I keep quiet all through. I don't talk.
Because of course, it is when you now respond that they'll say, "Ehen! See what he said!"
When you get to your destination, you come down. Except you don't want to pay me. That's where I will now start my own problem. One lady almost tried it with me and I received a slap for my troubles.
I picked her up from the airport. She was going towards Magboro on the outskirts of Lagos. I had checked the map and while we were going, there was no traffic.
On getting to OPIC [Ogun State Property & Investment Corporation Estate], I was like, "Madam, my car is showing a red sign. I have to park here to check."
I checked and I realised that my engine oil had dried up. I didn't even know how it happened.
So I said, "Sorry, ma. My engine oil is dried, I cannot drive beyond this point. You might have to take another ride."
And she was like, "No, it's intentional. You don't want to go to that place because it's not in Lagos State."
The next thing, she said she was not going to pay me. I didn't allow her go o! Because she was already walking away. That was when she slapped me. Ah!
I told her, "I could have slapped you back, but I have older ones at home, but still you won't go until you pay me."
Eventually, she paid.
You see this whole customer is always right, I dey always champion am [I always support it], until you refuse to pay me my money.
Navigating pricing and Nigerian roads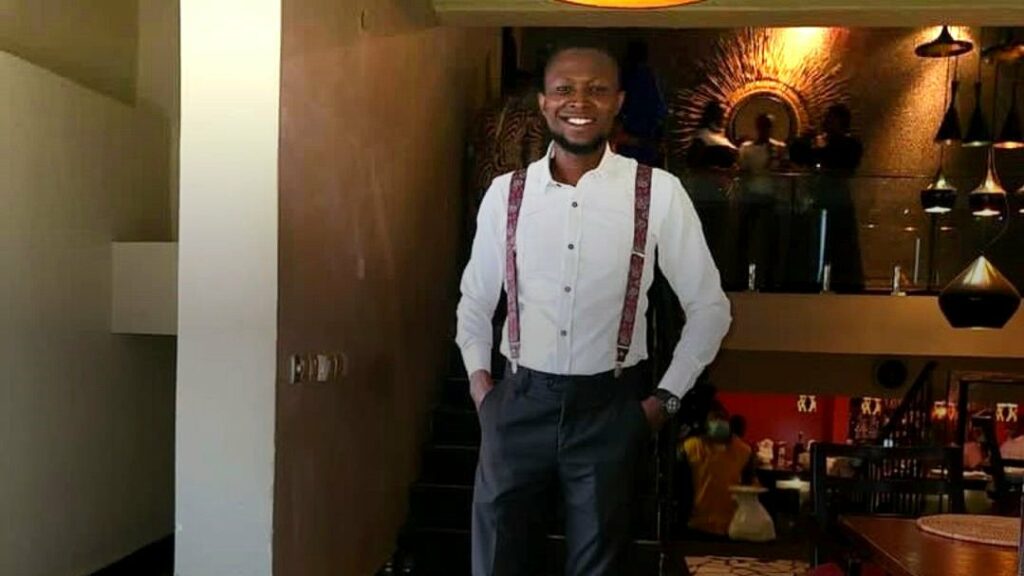 Thank God for tech, because this job I'm doing, I don't think I would've been able to do it or gotten this far if there was no tech. Social media has also helped. It doesn't cost me anything and it's been kind of effective. On a scale of 1-10, I would rate it a 6.5/7
I travel to lots of states. I've been to Delta, Benin [sic], and the entire southwest. And most of these places, I'd not been to before. I use Google Maps and it's been almost always accurate, like 95% accuracy.
And even though I get a lot of clients from using the ride-hailing apps, I have made more by going outside of Uber and Bolt. Would I leave it to focus on my interstate trips? No. As I said, I see new clients from there, so I'm not gonna leave it entirely.
And this brings me to what I was saying earlier about pricing.
I would have been so frustrated if I was just mainly doing Uber and Bolt. Sometimes the pricing is very poor that even the riders don't see anything to take home. There are weeks I just do straight Uber and Bolt and I can compare it with what I do if I just do one interstate trip or if I just do my normal offline job.
For a trip to Benin, the maximum I've charged is ₦65,000 ($156). To Ogun State, the least is ₦15,000 ($36)
When a driver is working strictly on Uber and Bolt, I know how difficult it can be for them to maintain their car and have something good to still take home afterwards.
The truth is that there's no way you can make both parties happy. Because if you want to satisfy your drivers, you have to increase the price which would not make the riders happy. And this is why sometimes I accept why the pricing has gone that way because they – the companies – also have to stay afloat.
They cannot say because they want to satisfy drivers, then they will lose customers. Of course, if there are no customers, the drivers would also be useless (be)cause there won't be trips for them to handle.