This week on Everyday People, we talk to a YouTuber based in the Coal City of Enugu. Vera Chidinma Okoh or Chief Vera, as she is known to her followers, tells us about her journey from studying dentistry to creating content focused on Enugu. From fighting bias to having to learn about video editing to being a voice for child education, her story is one of grit and perseverance.
There was one time I wanted to get shots of the city. Those shots would have been so fine and a drone wouldn't have given what I wanted. And then if I were just standing I still wouldn't still get it. The only way I could have achieved it was by getting into a car with an adjustable roof. So I had to go in there and then film from that car. Do you know I drove around Enugu standing in that position, getting videos? I was like,
"God, please let nobody that knows me see me today."
Because they would be like,
"What's wrong with this girl?"
And the funny thing was that at that point I was pregnant. But I didn't send anybody. I told myself,
"Vera, at this point, you are a confirmed YouTube creator. Nobody can take that away from you."
The normal me that is shy would not even do this, but for two hours, there I was standing and looking through the open roof of a car, driving around Enugu and shooting videos.
But really, somehow, media has always been a part of me. I recall while I was serving, I was talking to a friend about doing a show about dentistry, and life in the clinic. Then I hadn't really given media a deep thought but looking at it now, I already knew I was towing a different path and not the traditional route everybody else was taking.
Getting into YouTubing
After school, while I was waiting for my internship to come up, I started writing. I studied dentistry and so I wanted to write about teeth and how people could take care of their teeth, you know, for Africans. Because there weren't really a lot of blogs tailored toward Africans. Along the line, I noticed I could do other things aside from writing about teeth and health. So, I started writing stories.
While writing stories, I figured out I could do TV, video production, and all of those things. But at the time I didn't have experience in TV and I didn't even get the opportunity because most people I reached out to told me that to work in a structured media, you need to have experience or know somebody that knows somebody. But then I wasn't interested in the long process.
A lot of people like to say we are the luckier generation, right? Because we have a lot of platforms where we can go to express ourselves. So on Facebook, I started recording weekly videos where I would talk about life stuff, trending topics and all that. So it grew.
Then somebody told me about YouTube and how you can monetise your presence. And at the time, Facebook wasn't monetised, so I said,
"Okay, this thing I'm doing, let me take you over to YouTube."
Then I came to YouTube and had another realisation: Abuja and Lagos had a lot of content on YouTube.
Once you search anything in Nigeria, you would see Lagos and Abuja pop up. So looking at it, one would assume that Nigeria has just two states, Lagos and Abuja. Nobody was talking about anything else.
So I thought to myself, instead of talking about the trending news that you could literally read everywhere, let me channel the energy into creating something about the state. Let people know that there's someplace known as Enugu and these are the activities that go on there, the people, the culture. You know, those things people talk about for Lagos and Abuja, let's talk about them for Enugu.
And then I became that person. I didn't want to sit on the fence and talk talk talk. And that was how I launched my career and decided to be the mouthpiece of Enugu — if that's the right term to use.
When I started, though, most of what I was sharing was basically a mirror of what people in other states created. So if someone was talking about the most expensive estates in Lagos or Abuja, for instance, I was going to create that.
Then, at some point, people watching my videos started sending in requests.
"Vera, I would like to see this, I would like to know more about this."
So that also inspired my content.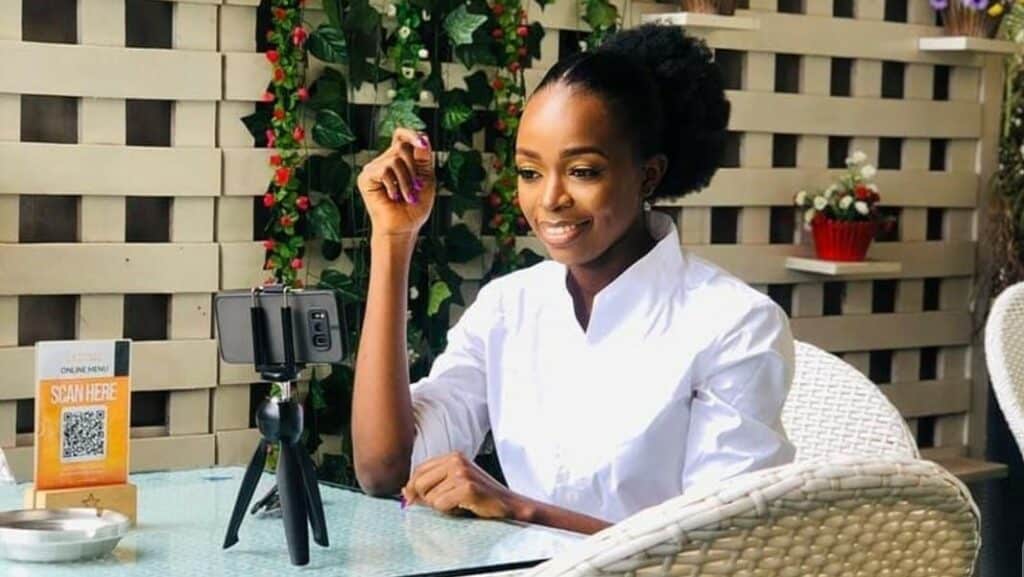 I cherish feedback a lot, especially when they come in as comments or even emails. I think one of the things that set me apart was my reason for creation. I want it to educate you or make your life better.
So my greatest moments are when these videos do what I had in mind. Maybe I share a video of a very nostalgic place that people who were born in the 80s or maybe people who left Nigeria in the early 90s, or mid-2000s could really find joy in and I see comments like,
"OMG Vera! Thank you so much. You don't know what you just did for me!"
And I'm like this is why I did this video.
On facing and resisting bias
I remember being the only female in class when I was learning video editing. The first day I came in for the class, one of the tutors thought I came to make enquiries for someone else. And he was like,
"What are you doing here?" And I said, "I came to learn."
"For who? Who's the person?"
And he kept on looking behind me. He was shocked and told me he had never seen a lady want to learn.
I was like, I don't care. I want to learn because I make videos and sometimes it takes a very long time to get these people to edit, and when they do, they don't do what you like. You end up spending more money, more emotions — because you're angry — and also, I just wanted to do it myself.
I even have crazier stories. So one time I went to film my neighbourhood in Enugu with two of my friends — one flying the drone and the other was there for emotional support. I really like to go in-depth into what I'm doing and our tour guide was like there's a really dangerous place o, but that's the core of this community.
"If you don't cover that, then what are you doing?"
We got there and we saw a couple of guys and their first question was,
"Who are you guys?" I explained to them.
They said okay, "but before you enter, you have to settle the boys."
They started giving me instances of celebrities and actors like Phyno and Zubby Michael who have filmed there.
I said, "Ahan, these are superstars. I'm not even a star, not to talk of a super one." So we started haggling and at some point, they were being unreasonable.
I told one of them, "You know what? I'm done. I'm not going to film this. I'm leaving."
But they insisted that since I've come in here I must do what I came for, but before I do that I must settle them. It was like I was being held to ransom. At the end of the day, we had to reach a compromise and they were happy and I did what I wanted to do.
There're also places you'll go to and they'll refer you to the manager and it's like most of the managers had a meeting never to be in the office. If you ever catch them around, they'll keep posting you. Come back today, come back tomorrow. And I'm like,
"I just want a shot from this place, ahan!" It's all dramatic, but we move!
Because how can I go to five different places and the managers are not available? Are they managing from afar? Or do they work remotely? Because I don't get it.
Learning the new Vera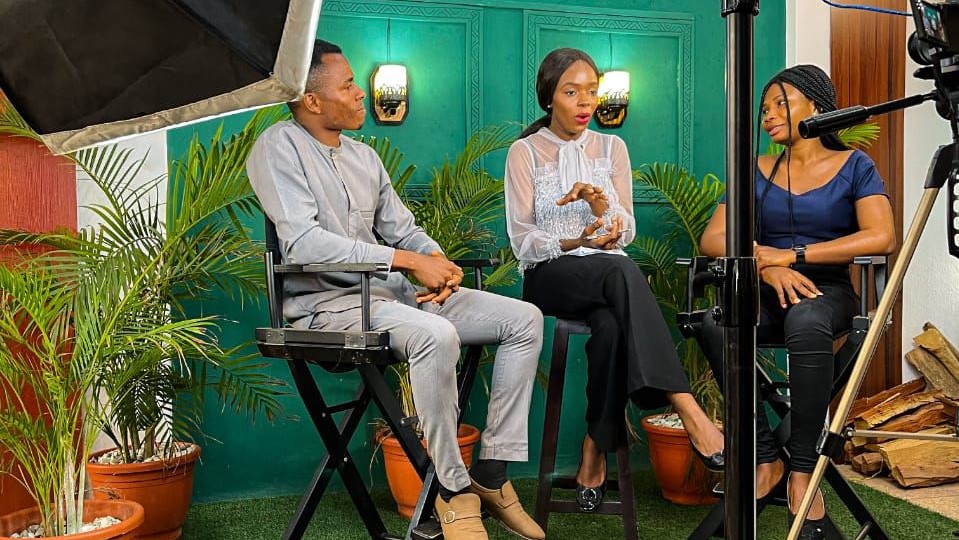 One thing I can say for sure, the learning curve has been interesting, you know, because every day you learn something. And I like it. Because it's something I came into accidentally. If it was something I studied in school, it would have made me very rigid. It's made me realise that I used to be very rigid about plans.
In the next five years, I still see myself here. It's opened my eyes to a lot of possibilities. I've also realised that as long as you're open to learning, there's really nothing you cannot do, right? I do YouTube and now I'm into television as well.
Another thing I've discovered is I like making documentaries, although I didn't realise this from the onset. And the crazy thing is it takes more time and energy from you. But at the end of the day, it gives me more satisfaction than any other kind of videos. Then I also like to do interviews because I like to know the why and how. Why did this happen? How did that happen? Things that expose something or shed more light on something are my favourite things to do.
I'm not going to pretend I'm a superwoman. Is it easy? Definitely not. The only thing I do is this: I try to compartmentalise a lot of things. For example, my current nine to five — working at Afia TV — I'm contracted to do something for them, so I can't bail on them for any reason. Then for my YouTube channel, I know that after the nine to five, we have our time.
The good thing is that because all of these things are creative, I could be thinking for the television, and an idea comes up for my YouTube, and I could be thinking for YouTube and I get an idea for TV. So what I do is write down things so that they don't escape.
Discovering Chief Vera
Chief Vera is a name I got when I was in a very crazy phase of my life. At that time, I was doing my postgraduate programme in Nigeria and ASUU went on strike. I was lost; that point where it feels like there are a lot of goals you've set and none of them are working out. Then I came across one of these inspiring posts on Instagram. You know, one of those affirmations where the person basically said focus on the positive things about yourself.
So I looked through everything I had been doing. My charity was still up and running. I was able to put kids back in school, give them school supplies,
pay their WAEC [West African Examinations Council] and JAMB [Joint Admissions and Matriculation Board] fees.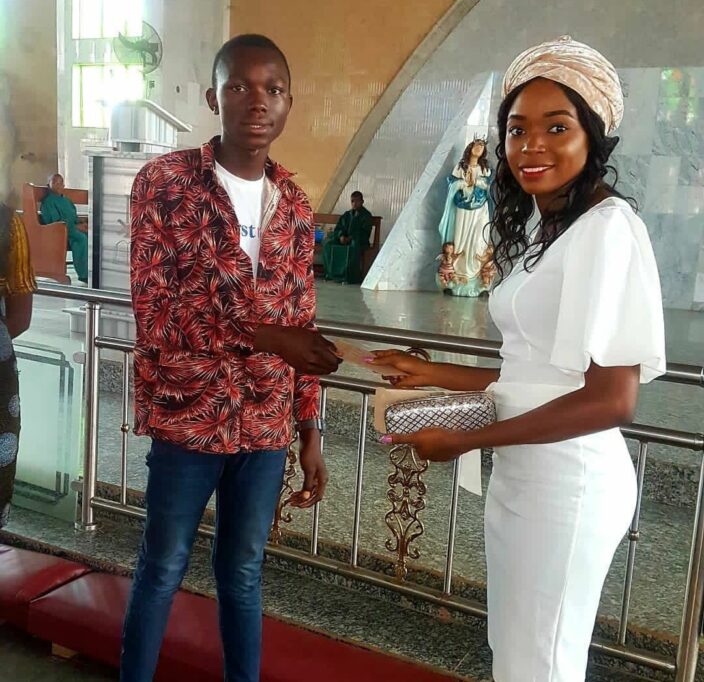 I was making people happy, and all that. Meanwhile, a lot of things were not going well for me, but as I was counting my blessings, an idea just came. I told myself I was going to get a chieftaincy title in my village and be a female chief. I even gave myself a chieftaincy name: Chief Aku n'seiobi ike, which means 'wealth motivates or strengthens you, gives you confidence.'
That was going to be my destination. Whatever it is that is going on now, it's going to fizzle out and that will be the end. I'll look back on this day and laugh.
And it's been controversial because a lot of people are like, "women are not chiefs." "Who gave you a chieftains title?" "Chief of where?" And I'm like, "You don't understand, you don't know what is going on. Because if you know what this chief carries, you wouldn't be saying this."
On to the next
One thing I know is that in life, things may not really be better but we are better equipped to handle things. I think we are evolving, we are mastering life better, understanding life better.
I have faced bias because I am female, but sometimes I use it to my own advantage. Because I've tried to do things they think women won't do ordinarily like the video editing thing, me handling the camera, and all that. In the neighbourhood I talked about, when we were asked to pay, first of all, they didn't talk to me. They were talking to my friends that were guys because they were like, let's face our fellow men. Until my friends now told them, "See our madam o." I wouldn't want to use the term bias. People underestimate me and then I have to prove myself to them.
Looking at my life right now, though, and the different turns it has taken, nothing else would shock me. As long as the thing is legitimate. So perhaps I could have been a tech sis. Don't be shocked if you hear one day that Vera has become a tech sis and is now coding.