Welcome to Techpoint's fresh and insightful series called East Africa Weekly, where we take a close look at the impact of technology in East Africa; think of startups, entrepreneurs, investors, regulators, and big tech. It comes to you every Wednesday at 9 A.M (WAT).
A concept shows that humans always strive to gain maximum satisfaction from goods and services. In practice, however, several issues could keep you from enjoying basic utilities you pay for, like power, water, or gas, but a Kenyan startup plans to help with that.
Mpaya Energy is a Kenyan utility startup that uses smart hardware and data analytics to help Kenyans maximise their consumption of utilities like gas and electricity.
Before we dive into the details of Mpaya Energy's model, it would help to understand why the startup's mission is important. After food and shelter, utilities rank next on the order of essentials to survive. You only start thinking about luxuries or vacations when you've sorted them out.
However, data shows that the average cost of these utilities is rising. Millions of Kenyans have had to pay more for power in recent years, and cooking gas has risen by a sharp 30% in the past few months.
As African households struggle with these realities, Kenya has witnessed a rise in companies playing in the utility sector.
An energising opportunity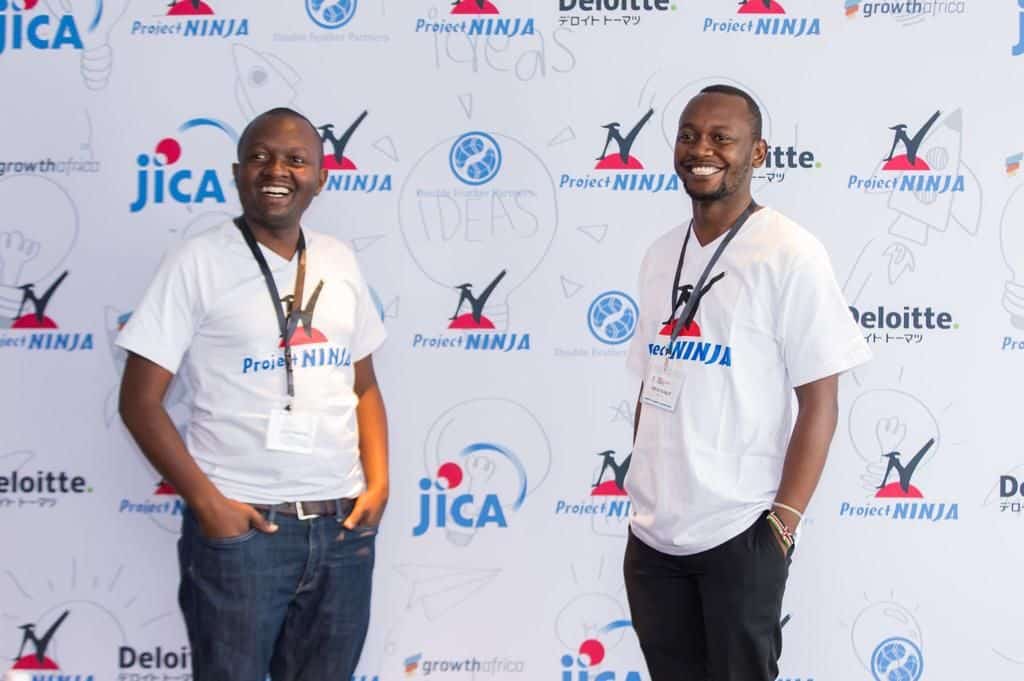 In 2018, while working with Empire Microsystems Limited, a technology company, Mwai Mworia and Kevin Mutugi found an opportunity in urban Kenya's energy space. That opportunity was in real estate.
"Yeah, you find guys have developed something nice. They have a good development, but utility has always been a factor as to why it's still empty, or it's not taking shape, or people are not appreciating it as they should," says Kevin Mutugi, Co-founder and Chief Commercial Officer of Mpaya Energy.
Transitioning from roles in software development and business, respectively, Mworia and Mutugi took stock of the problem and then went to the authorities with a proposal. Shortly after, the Mpaya project hit the pilot phase.
If you've ever received a ridiculous electricity bill, you probably wondered what went wrong or if someone had connected a factory to your house.
Mpaya Energy offers a software solution that analyses your consumption, be it water, gas, or power, and helps to identify leakages, where you need to consume less, and any culprit that's shooting up your power bill. Its sub-metering system helps house and mall owners track the electricity consumption of each tenant in their building.
Beyond tracking power consumption, the company takes it a step further with solar installations, operating an interesting model that benefits house and mall owners.
"We complement renewable energy with what you have. If I'm a tenant in a mall, and the mall has both grid and solar when I purchase my [electricity] tokens, and I'm using them during the day, I'll be using solar energy, and that's revenue going to the landlord."
With the bulk of utility infrastructure still very manual in most parts of Africa, Mpaya's mode of operations is quite interesting.
How does Mpaya Energy work?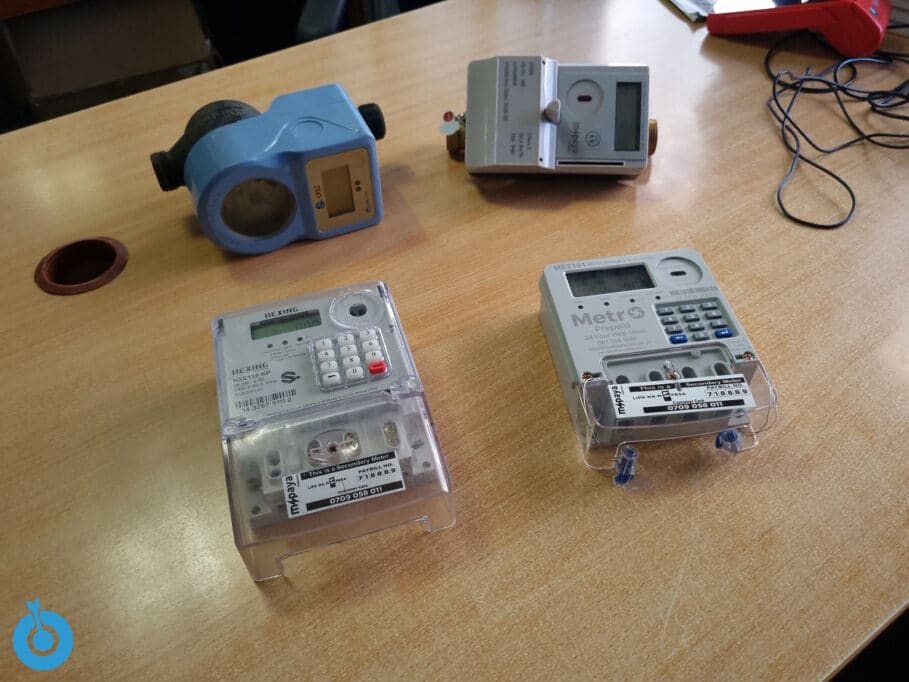 Depending on a customer's preference, Mpaya does one of two things: install its smart metres and other hardware in a building or install plugins on existing hardware to make it smart. Once installed, the device can communicate with its software and offer useful analytics for the customer.
"If you were working with the grid, we install our hardware secondary to the main utility metre. So that means we're doing it on a sub-metering basis. Where the grid is not involved, let's say for mini-grid projects, our devices become the main metres for that project," Mutugi explains.
For cooking gas, the company takes it a step further with a solution that offers value to both customers and gas providers.
"What we do is, first of all, we guarantee utility revenue to the provider. Our hardware is on a prepaid model, so you have to purchase before use. Two, we give you the analytics on a use case. If, for example, you need to know how much you've used in a day, it shows you a graph, and you'll be able to analyse its peaks and lows and compare it against the revenue made or against any other parameter you have."
Mutugi reveals that the platform not only shows you consumption analysis but also how to make improvements.
"Let's say, for example, you know your electricity bill is this high because 30% goes into water heating, so install a solar water heating solution, and your bill will go down by 30%. We not only give you what you need to do, but we also do it for you."
The core of Mpaya's revenue model lies in its software solution, as the co-founder reveals that the company makes almost nothing from its hardware products. The startup's subscription model collects a 10% consumption bill from its 7,000 active monthly subscribers.
"Mpaya just broke even a few months ago. Right now, we have a monthly recurring revenue of about Ksh300,000, that's $3,000. We intend to grow that 10 times every month for the next 18 months."
If this project succeeds, Mpaya could hit annual revenue of $360,000 in the next 18 months, but there's a tough task ahead.
Mpaya currently plays in a market where competitors focus on just one utility as against its coverage of all basic utilities. While there are arguments for either model, Mutugi believes covering everything gives the startup an advantage.
Looking to the future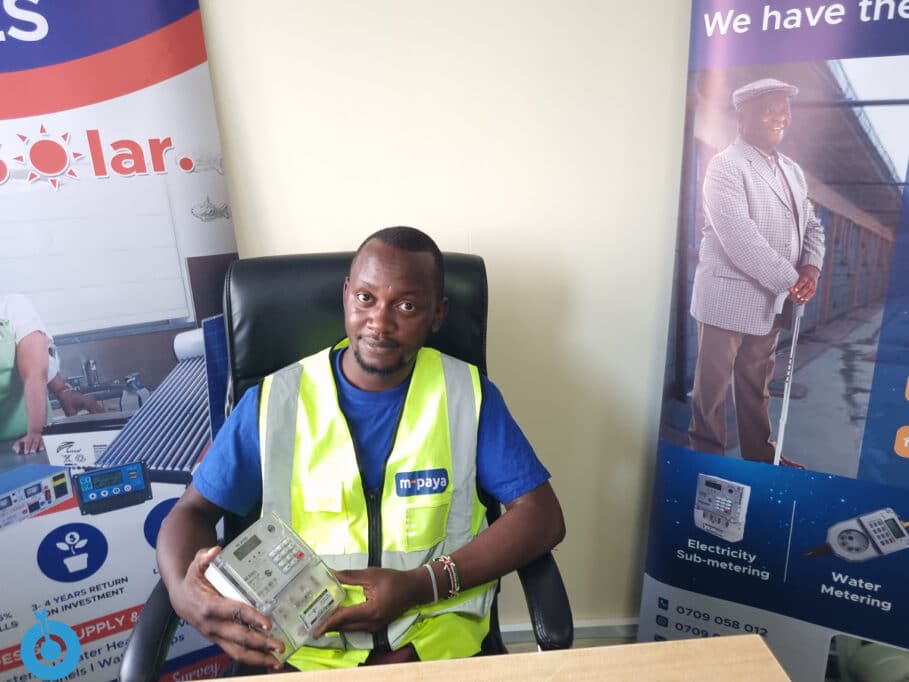 While Mpaya energy's value proposition might be compelling, not everyone can afford $50 to purchase utility meters at one go. The relatively high expenditure could slow down the startup's growth, but that might be changing.
"A mall owner with 100 tenants might find it tough to get utility metres. But if we came in and offered the 100 units to him, and then he is able to pay on an extended period of 12 to 18 months, then that's doable. That's a doable business," Mutugi states, hinting at a BNPL model in the future.
He explains that the company is currently looking to partner with major corporations to offer the lease-to-own model for its hardware services.
With its business solely focused on Kenya, the company now has two agents currently scouting Uganda, which is its imminent focus; neighbouring Tanzania is also on the horizon. With East Africa in focus, Mutugi says the company has eyes on the West African market in the long term.