Hello there,
My day didn't start well for me yesterday. A few minutes after eating my usual breakfast of bread and beverage, I began to feel ill – a dizzying sensation that improves with rest. So I knew I needed to rest because I wouldn't have been able to write today's newsletter.
In some workplaces, taking a nap in the morning is frowned upon. But isn't one's health and safety important at work? 
Today, April 28, 2022, is World Day for Safety and Health at Work. The day raises awareness about the global prevention of workplace injuries, illnesses, and deaths and the pain and financial hardship these events can cause for workers, their families, and employers.
People's ability to perform their jobs in the least harmful way to their health – known as occupational health – is just as important as their physical, mental, and sexual health. So, as an employer, put your employees' occupational health first, and as an employee, prioritise your employer's occupational health.
Today, while you stay safe and healthy at work or home, I'll be discussing:
Understanding the Web3 hype
The Digital Service Act
Another phishing scheme
Understanding the Web3 hype
As an Internet user, I'm sure you know that the term, Web3, is quite popular these days. Plus, you're probably asking, "Victoria, what exactly does Web3 mean?" Well, I believe by the end of this piece, you should get a fair idea.
The web has evolved from a tool used only by academics and computer geeks to a necessity we can't live without over the last two decades. That development has come at a cost, with some tech behemoths dominating the platforms we rely on.
And blockchain enthusiasts believe that Web3 will change all of that. But what exactly is Web3? Before we get there, I think it's critical we understand Web 1 and 2.
What's Web1? Tim Berners-Lee released Web 1.0 – the first browser – in 1993, and it provided a new way for people all over the world to access information. But navigation and design were difficult.
So, tech giants like Google, Microsoft, Yahoo, Amazon, and Facebook sprung up and began to facilitate navigation and design. They gathered data and made searching a breeze. This epoch is known as Web 2.0. That is the era we are currently living in.
Now, you're asking, "Why Web3 when searching is easy?" Well, many people today are concerned these tech giants facilitating navigation and design wield too much power. So, Web3 was created to return this control to the end-user.
Billed as the next generation of the web, Web3 focuses on decentralisation using decentralised blockchains. Maybe, your next question is how is Web3 decentralised? Well, the link provides answers to that. 
Remember our Twitter Space, Making Sense of the Web3 Buzz? Bolu, our go-to Blockchain person, crafted a brilliant story from the discussion. Don't forget that we had an investor, a designer, and a founder on that Space who shared their perspectives.
Don't you think it will be interesting to read their points of view? Catch up on the story here: Making sense of the Web3 buzz through the eyes of an African investor, founder, and designer
Again, you're possibly asking, "Victoria, how can I get involved?" Don't worry. I've got you covered. Please take a look at it in the next story. 
Techpoint Africa Blockchain Summit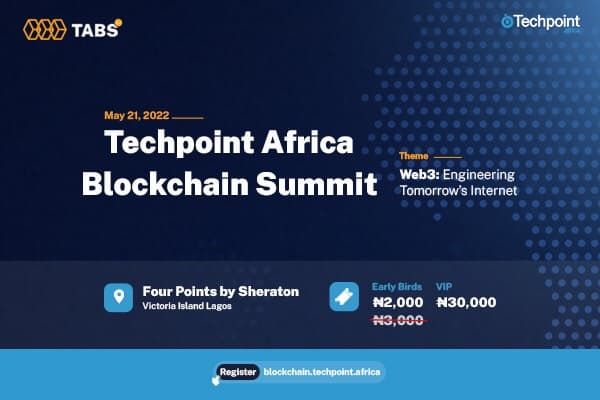 From forging a career in blockchain to learning how to make money with NFTs, the Web3 space can be very tricky. That's why we have created an entire event dedicated to Web3.
Let NFT artists and blockchain devs show you the ropes at the Techpoint Africa Blockchain Summit. Register and get your early bird tickets here.
The Digital Service Act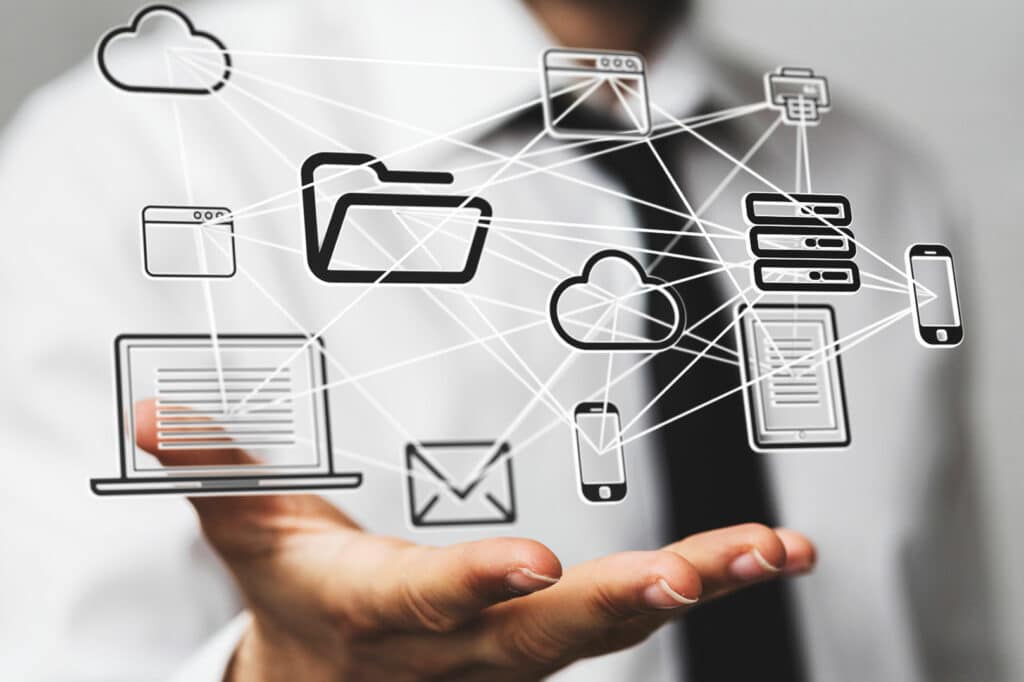 Early on Saturday, April 23, 2022, I was at home, relaxing and watching a movie. But the European Commission was in a different mood.
What happened? That Saturday, the European Commission announced a political agreement between the European Parliament and European Union (EU) member states on the Commission's proposal for the Digital Services Act (DSA).
Keep in mind that the DSA was proposed alongside the Digital Markets Act (DMA) in December 2020.
Why the DSA? The Act will protect against the spread of illegal content and includes additional measures to protect European citizens' fundamental rights.
Although the legislation only applies to EU citizens, the impact will undoubtedly be felt worldwide. But who is subject to the DSA's regulations?
The rules of the DSA primarily apply to online intermediaries and platforms like online marketplaces, social networks, content-sharing platforms, app stores, and online travel and accommodation platforms.
Is there a penalty? Noncompliance can result in fines of up to 6% of a company's annual revenue.
But what's the DSA all about? The DSA includes specific requirements for minors, online marketplaces, online platforms, and search engines, with stricter requirements implemented proportionally for very large online platforms' (VLOPs) and very large online search engines' (VLOSEs). 
It also contains guidelines for using deceptive interfaces, like Dark Patterns, and for the transparency of recommender systems.
Chimgozirim explained how it could work in today's episode of the Techpoint Africa Podcast, and how it may affect the Internet in the future. You can listen here.
African startups that have gone through Y Combinator Accelerator Programme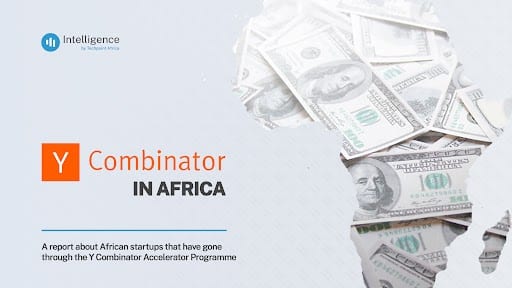 Over the years, African startups are becoming an important part of Y Combinator's (YC) accelerator programme since the first startup from the continent participated in the Winter 2009 cohort. Since then, 95 companies have participated as of the Winter 2022 launch, about half of which are financial services providers, and 51 are from Nigeria.
Techpoint Africa's data and research arm, Intelligence by Techpoint, has partnered with YC to examine the impact of the California-based startup accelerator on the continent. The report will be released soon. Get it directly in your inbox by subscribing to the Intelligence by Techpoint newsletter here. 
Another NFT phishing scheme
On Monday, April 25, 2022, the Instagram account of the popular NFT collection, Bored Ape Yacht Club (BAYC), was hacked.
According to BAYC in a tweet, the hacker used the account's followers to launch a phishing scheme and steal millions of dollars in non-fungible tokens (NFTs).
Essentially, the hacker duped victims into handing over control of their wallets by creating a fake advertisement for an upcoming NFT project.
The site sucked digital assets from their wallets and transferred them to the hacker's wallet.
Zachxbt, an independent blockchain sleuth, shared a link to the hacker's Ethereum address, which is currently labelled as a phishing address on Etherscan.
Per the blockchain records, the address received 134 NFTs in a matter of hours on Monday morning.
Numerous NFTs from Yuga Labs — the company behind BAYC — were stolen, including the Bored Ape, Mutant Ape, and Kennel Club NFTs. Before they were stolen, those NFTs were worth $2.7 million.
Sound familiar? Yeah. The official Bored Ape Yacht Club Discord channel, and several NFTs Discords, were hacked earlier this month as part of a phishing scam. The hacker tricked users into clicking a link to "mint" a bogus NFT by sending Ethereum (eth) and, in some cases, an NFT to wrap into a token.
However, it is still unclear how the hacker gained access to the BAYC Instagram account. In an official tweet, BAYC says, "two-factor authentication was enabled and security surrounding the IG account followed best practices."
What I'm reading and watching
Opportunities
Have a superb Thursday!
Victoria Fakiya for Techpoint Africa.