Quidax, Africa founded cryptocurrency exchange, unveiled its brand ambassador on Tuesday, March 22, 2022.
After giving his opening remarks, Buchi Okoro, Chief Executive Officer (CEO) and co-founder, Quidax, briefly talked about the brand, what they do, and what they have achieved over the years.
He said that Quidax makes it easy for users to buy, sell, store and transfer cryptocurrencies." There is a lot of exclusion that happens because we are Nigerians, Africans." Crypto is the solution. Quidax was built to solve issues affecting accessing funds and transferring them easily for Africans. 
Quidax On CoinMarketcap
Over the years, Quidax has grown to be one of the largest crypto exchanges in Africa and the first African exchange listed on CoinMarketCap. By May 2021 they had processed over 3.2 billion dollars in transactions in less than three years and were awarded Business Day's 2021 digital assets company of the year.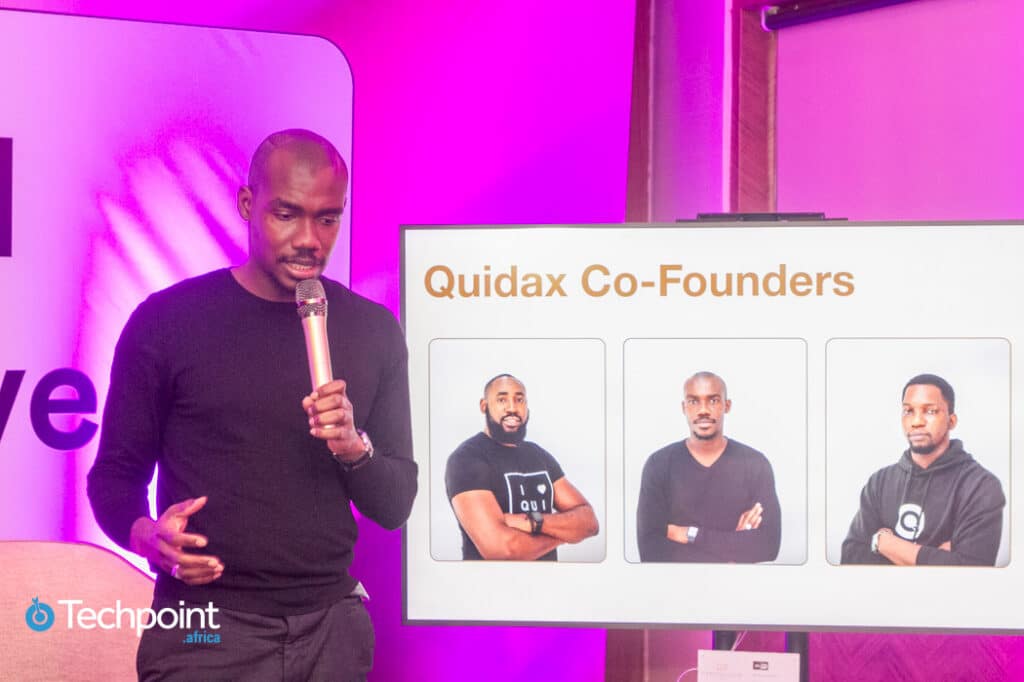 New Year, New Quidax
Buchi mentioned that improvements are constantly made to their platform through customer feedback, with the new price alert feature on the platform being a notable example. Quidax has also found a way to engage users to learn crypto on its platform and recently launched Quidax academy to train crypto beginners.
Answering how secure the platform is, Buchi said they have a custody solution that includes fund insurance; every fund in Quidax is insured. Also, there is a 13-man team constantly working on securing the platform from attacks and a three-factor authentification (3FA) feature that helps to confirm the user's identity.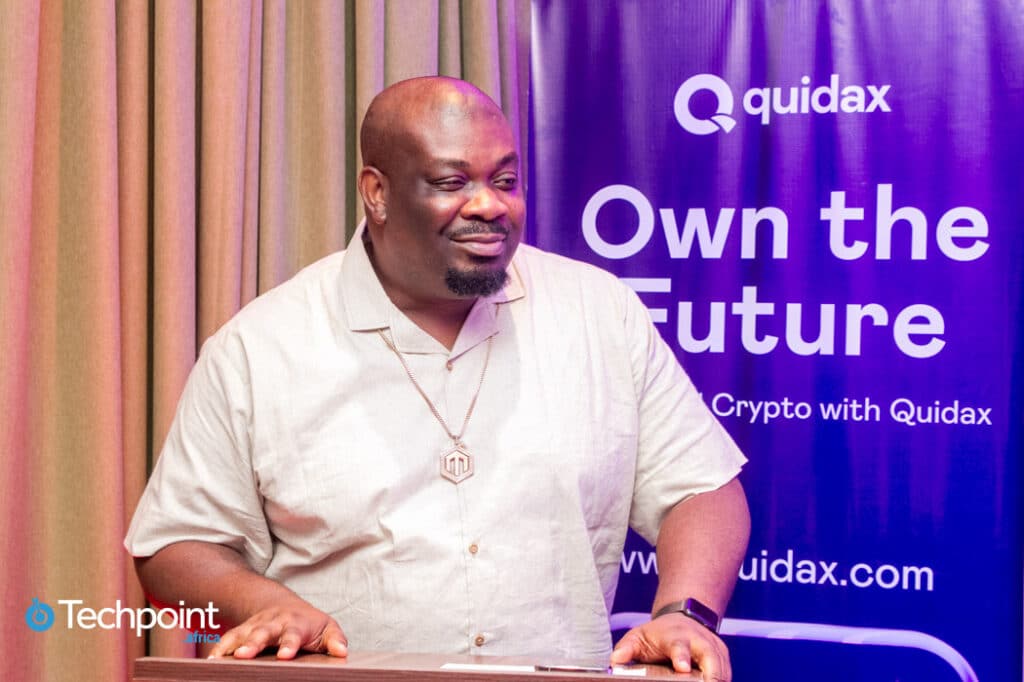 Quidax and Don Jazzy
Buchi said that they started the #TheQuidaxCall recently, aiming to help put crypto in front of more people. "The point is to help preach the gospel of crypto," he said.
Buchi introduced Michael Collins Ajereh, professionally known as Don Jazzy as a new member and brand ambassador of the Quidax family.
When asked why crypto and why he feels it is important, Don Jazzy said he tries his best to stay ahead of the curve and know what is next to avoid being left behind in a fast-moving world. He added that he wants to get more people into crypto as he believes it is the future.
Don Jazzy, who started his crypto journey during the Covid19 pandemic in 2020, said he finds crypto relatively easy to use and transfer money to various world parts. 
Don Jazzy also expressed his opinions on Non-fungible tokens (NFTs) and their many use cases. He sees NFTs becoming a thing in the music industry, and he highlighted the other use cases like property ownership in the metaverse.
Buchi said their choice in selecting Don Jazzy was because he is very easy to relate to and approach, and he is genuinely interested in crypto.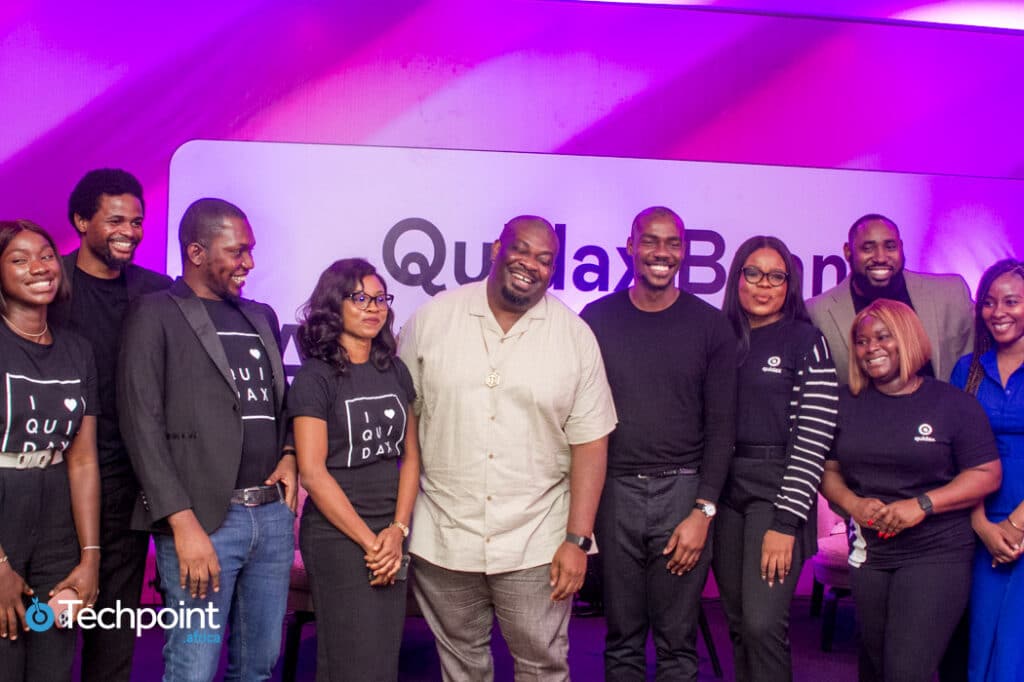 Calling it a match made in heaven, Buchi said, "At Quidax, we believe that learning crypto should actually be fun. Learning crypto should be something you can relate to, and Don Jazzy exemplifies and shows what it means to be a Quidaxian.
Also in attendance at the unveiling event were Uzo Awili, Quidax Chief Technology Officer (CTO) and CO-Founder, Morris Ebieroma, Quidax's Chief Information Officer (CIO) and CO-Founder, members of the Quidax staff; Miss Techy, Money Africa, members of the media, among others.
Quidax is an African-founded cryptocurrency exchange that makes it easy for anyone to buy, sell, store and transfer cryptocurrencies. Quidax also enables fintech companies to provide cryptocurrency-related services to their customers.
Social Media Links
Twitter: https://twitter.com/QuidaxGlobal
Facebook: https://facebook.com/QuidaxGlobal
Instagram: https://www.instagram.com/quidaxglobal
QDX Token Community (Telegram): https://t.me/QDXToken
Quidax Global Community (Telegram): https://t.me/QuidaxGlobal