Hello there.
Today, I'm discussing:
GIG Logistics' crypto integration
LAMI's acquisition to drive expansion in Africa
GIG Logistics' crypto integration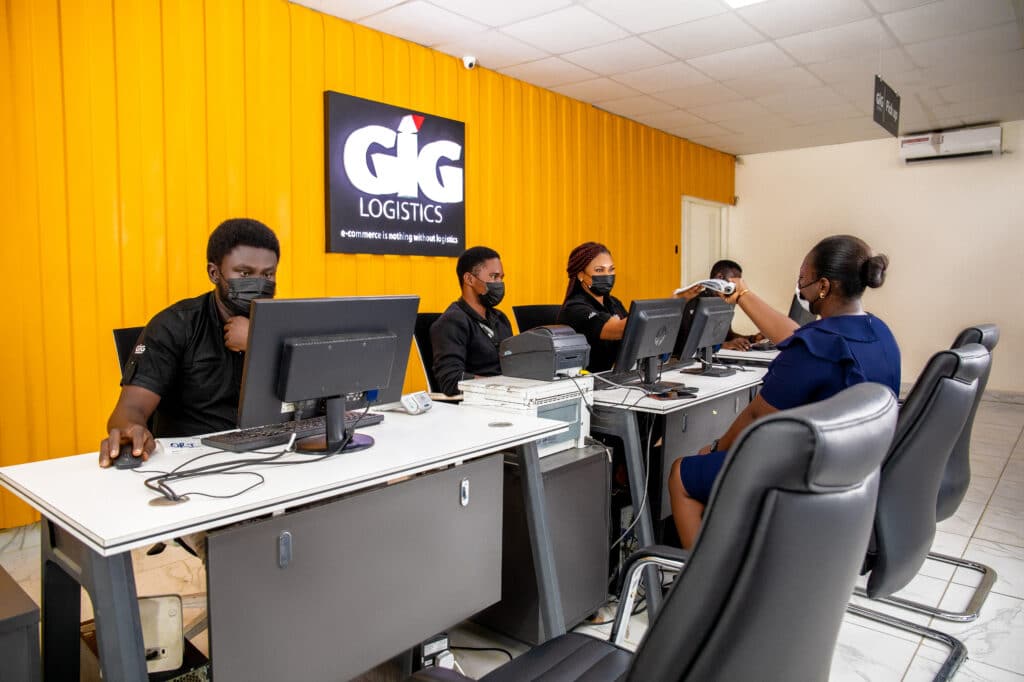 Recently, the only constant for Bitcoin has been a downward spiral. The flagship crypto fell more than 12% on Friday, January 20, 2022, going below $36,000 for the first time since July 2021. 
Since its peak in November 2021, it has lost more than 45% of its value. Other digital currencies have suffered just as much, if not more, with Ethereum and meme coins seeing a similar dip.
Given the uncertainty surrounding the crypto market's recovery, GIG Logistics (GIGL) seems to be taking a considerable risk integrating a crypto wallet into its proprietary delivery app, GIGGO.
What does this mean? It means users can now perform basic crypto transactions like buying, selling, 'hodling', and transferring crypto right on the app.
Before the integration is made public, it will go through two beta phases. The crypto wallet will be available to 2,000 users in the first beta phase, and then 10,000 users will be onboarded in the second phase.
The wallet integration is made possible through a collaboration with XPAD, a platform that allows users to store, invest, and stake in real-world assets using cryptocurrency. XPAD users can import their wallets into the GIGGO crypto wallet. Those who do not have an XPAD wallet can create one on GIGGO.
With several crypto exchanges providing similar services as XPAD, GIGGO introduces an innovative way to onboard users to the platform.
While the crypto space has been inundated with scams since Bitcoin's inception — making crypto users wary of the crypto platforms they use — linking XPAD, a new platform, with GIGL, a reputable company, creates a sense of trust.
To learn more about how GIGL is building a sense of trust to users, please read: Merging crypto with logistics: How GIGL is preparing for the future of payments
LAMI acquires Bluewave to reach more Africans
Due to the traditional distribution of insurance policies by individual insurance agents, Africa has low insurance coverage. Add to this Africans relying on traditional channels for trade and policy implementation, and we've seen customer satisfaction suffer, distribution costs rise, and the processing cycle lengthen.
This then affects how premiums are paid. So, in 2018, Jihan Abass founded Lami Technologies to make insurance products available to all Kenyans.
Although selling insurance directly can be challenging, they adopted a B2B2C strategy to capitalise on the trust that had already been established through channels that communicate with customers regularly.
Through an API, Lami enables businesses to provide digital insurance products to their users. Partner businesses can also use this to manage their insurance needs.
To make insurance coverage available to more people in Africa on a larger scale, the company has acquired Bluewave Insurance Agency for an undisclosed sum. Adelaide Odhiambo, who now works as the head of commercial partnerships at Lami, founded Bluewave Insurance, another Kenyan startup.
Since its launch in 2016, Bluewave has developed an online platform that enables clients to access micro-insurance products via various channels like USSD, SMS, WhatsApp chatbots, and web applications.
As part of the agreement, Lami will integrate Bluewave's technology into its core platform, enhancing its B2B2C capabilities.
What's more, this acquisition will allow Lami to enter new markets like Malawi and the Democratic Republic of the Congo (DRC), where Bluewave already has a presence. Consequently, the startup will reach more customers in these respective countries.
Lami, already present in Uganda and Tanzania through partnerships outside of Kenya, plans to expand into Nigeria and several North African countries in 2022.
What I'm reading and watching
What are mental health difficulties and when to seek help. Read.
What's normal anxiety — and what's an anxiety disorder? Watch.
 The psychology of narcissism – W. Keith Campbell. Watch. 
Opportunities
Have an amazing weekend ahead.
Victoria Fakiya for Techpoint Africa.

Victoria Fakiya
A writer with ADHD who is interested in mental health and how technology is improving the lives of Africans with mental disorders.
---
Are you in tech and you are looking at getting a foreign remote job or you want to move abroad? Fill this form and you will get the BEST resources to help you get that high paying remote job as well as japa easily! WAGMI!