While preparing to write this article, I took my editors' advice and watched the Nextflix Limited Series, Inside Bill's Brain. Although I never got past the first episode, it was enough to set me on the right path in my writing.
In 2011, Bill Gates, the world's second-richest man at that time, had just read the World Development Report — quite a hefty tome — and found some pretty disturbing information. Three million times a year, parents buried their children who had died of diarrhoea.
Because of a lack of access to toilets, clean water, and, most times, faulty drainage systems, human waste often ended up in the waterways where they obtained drinking water.
That same year, Gates decided to fund a $200 million research project to reinvent the toilet as we know it. Eventually, he and his team succeeded, designing a waterless toilet with a waste treatment system that could create clean water from poo, but not before shocking the whole world with a jar of human faeces.
On the way to this, Gates had found some interesting inventions: solar-powered toilets, a screw toilet, and even a squat toilet.
Although my decision to write an article about sanitation-tech startups in Africa had already been fully formed, this was the perfect head of steam to kickstart my engine.
But to understand where I was going, I needed a brief tour into the history of the toilet
An abridged history
The word 'toilet' hasn't always been in the English vocabulary as we know it. It was coined from the French word, toilette, which means 'a small piece of cloth'. So, at that time, the word toilet evolved from 'a piece of cloth used for shaving' to one 'covering a table.' This was in the 15th century.
In the late 18th century, it became known as the room where grooming and washing took place. But it was not until the 19th century that it was first used to refer to the fixture, 'toilet'.
According to the Merriam Webster Dictionary, a toilet is "a fixture that consists usually of a water-flushed bowl and seat and is used for defecation and urination."
Following this definition, a hole in the ground is most definitely not a toilet; even a pit latrine is not a toilet. However, the first real invention for man to do the 'number two' was a hole in the ground.
From there, we had a sea of highs and lows, with early civilisations in the Indus Valley, Egypt, Scotland, and Mesopotamia having some form of 'plumbing' which enabled them to carry out waste from their dwelling.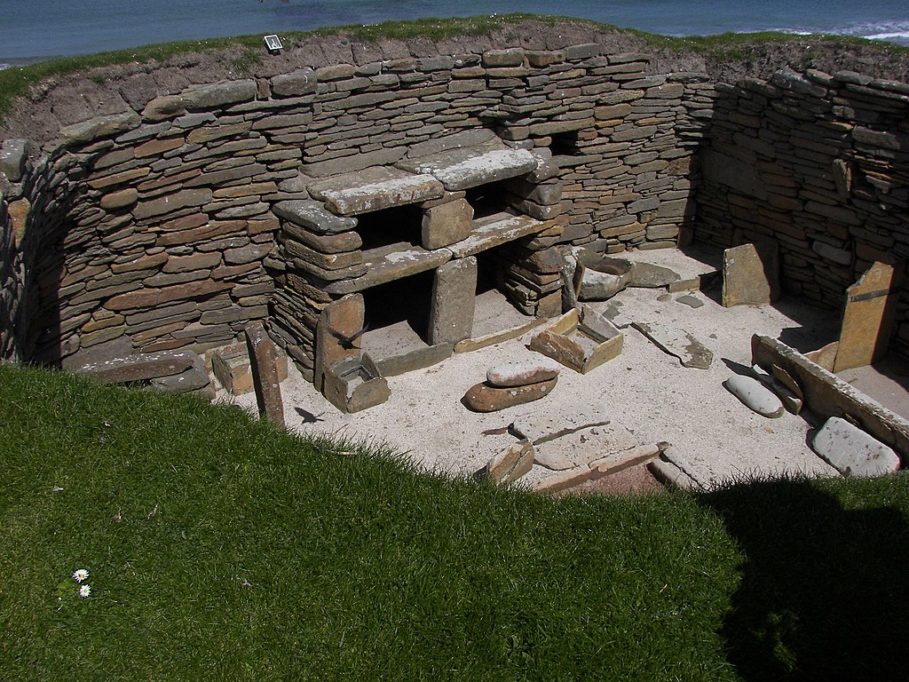 However, from these 'inventions', the world regressed to garderobes or commodes, which were essentially closets hanging over a wall and from there to disgusting but often beautifully designed little containers called chamber pots.
It wasn't until 1596 that the first flushing toilet — the 'Jakes' — was invented by Sir John Harington. It used 7.5 gallons of water from an upstairs cistern to flush waste.
From there, not much changed until the invention of the ballcock by Thomas Crapper in the late 19th century. It's that round ball in a water tank that keeps it from overfilling.
Fast forward to the present day, and we now have inventions like waterless toilets, toilets with FM Radio and LED lights, and toilets made entirely out of gold. They are so commonplace that most people have access to them, or so we'd like to think.
Visiting the numbers
According to the World Health Organization (WHO), there are presently 3.6 billion people without toilets. This number has increased from 2.3 billion in 2018 when one in three people did not have access to toilets.
892 million of the 2018 number openly defecated
In Africa, as of 2019, Nigeria was the second-worst country globally and the first on the continent where open defecation was prevalent.
In 2019, the Water, Sanitation, Hygiene National Outcome Routine Mapping (WASH NORM) was commissioned by the Federal Ministry of Water Resources (FMWR) and carried out by the National Bureau of Statistics (NBS), with technical and financial support from UNICEF, African Development Bank (AfDB), and the World Bank.
The survey revealed that 47 million Nigerians openly defecated.
A lack of access to toilets is invariably linked to problems with clean potable water and, of course, diarrhoea.
Interestingly, according to a study on the Variation in childhood diarrheal morbidity and mortality in Africa, 2000–2015, by Bobby Reiner, Simon Iain Hay, and others, diarrheal diseases were the third leading cause of death among children below the age of five in Africa.
The numbers spread unequally among the countries. The countries with the highest number of deaths were Benin, Lesotho, Mali, Nigeria, and Sierra Leone. With a projected market cap of $13 billion by 2025, it does seem like there's more to this space than meets the eye.
So, who are the players in Africa's sanitation ecosystem, and what tech are they employing to help? I found quite a number but focused on just three.
Innocrave's Ladies&Gents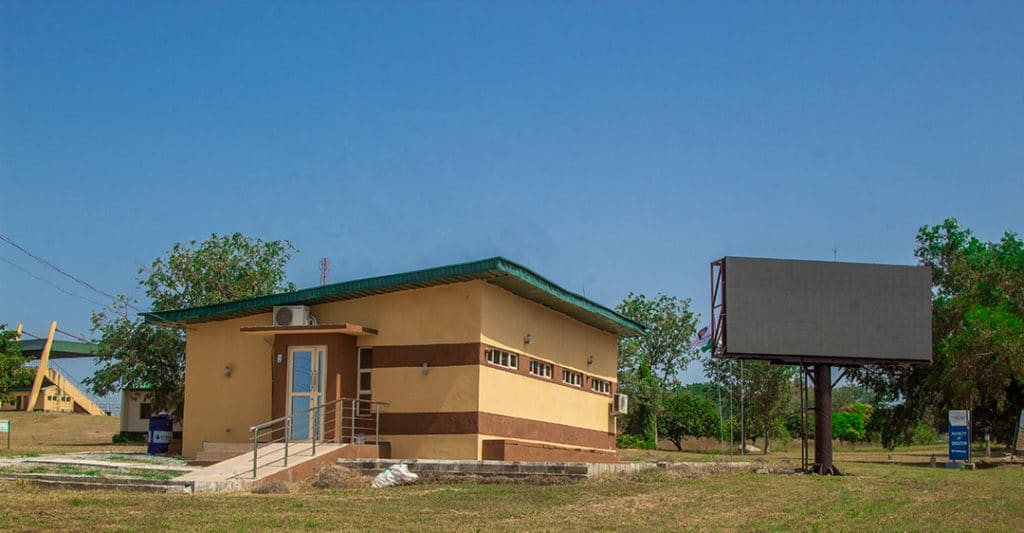 Founded in 2014 by Saheed and Lola Awojide, Innocrave Solutions is a service solutions consulting firm in Lagos State, Nigeria, with solutions like its Turbowarshit steam technology and the Ladies&Gents tech-enabled toilet.
For the pair, the issue of open defecation and sanitation is something of a personal problem, having had harrowing experiences in the university.
As Saheed tells me, "Unfortunately, two of us went to two different schools, but we had the same challenges of sanitation. Sanitation was a big problem for the two of us. You have a WC that's meant to be used by four people, and you'd see fifty students using one."
Having moved to Canada in 2009, the couple decided this was an excellent opportunity to give back to the community — trying to solve the open defecation problem and create job opportunities in one fell swoop.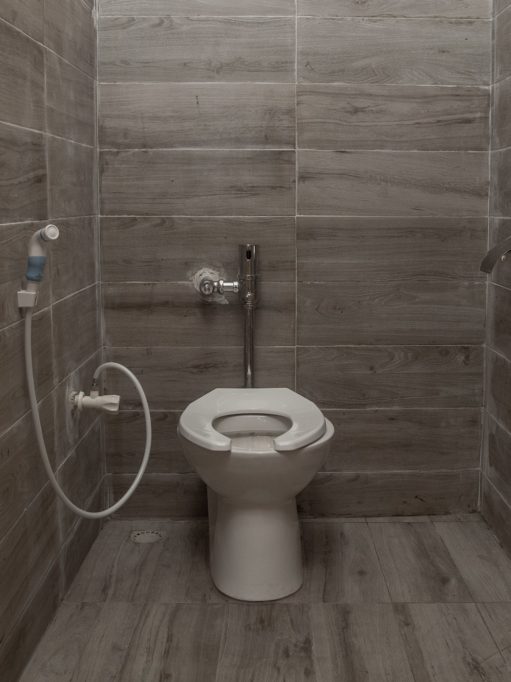 With a beautifully designed interior, the Ladies&Gents is a tech-enabled facility with touchless toilets, soap dispensers, and water faucets. It is air-conditioned and uses steam technology for cleaning. The company employs an Android Access Management system that enables users to access the toilet using biometric technology.
Currently, the company operates two models, a subscription-based model and an advertising model. Users can pay from ₦3,500 ($8) to ₦8,000 ($19) for a limited number of entries a month. And companies can advertise on digital out-of-home billboards placed just outside the toilet facility.
According to Saheed, since launching its prototype in the University of Ilorin, Kwara State, Nigeria, this year, the company has had over 100 users and is looking for its first advertising client.
The idea, really, is to prevent what both believe would be a disease outbreak of epic proportions.
"Our main goal is to prevent an outbreak of diseases due to open defecation because students end up openly defecating; it's not a secret. Everybody knows they do it on campus. So we foresee that an outbreak might happen if we don't solve this problem."
But what happens when the toilet fills up? This is the question Emily Woods and the Sanivation team are trying to answer in Kenya.
Sanivation
In Kenya, Emily Woods, Andrew Foote, and the 60-person Sanivation team are making briquettes — round blocks — from human faeces.
Founded in 2011, Sanivation is a sanitation startup that claims to have served over 25,000 people in its almost 11-year existence.
I spoke to Kate Bohnert, Sanivation's Investor & External Relations Manager to get a feel of the company's vision and processes. The company partners with governments and water utilities, which supply this waste via exhauster trucks.
"We see waste at no cost from exhauster trucks or honey suckers and they deposit the waste at our site. It's quite liquidy so we want to separate liquids from the solids. So, we'll just do a liquid-solid separation process, where we then harness the solid waste and heat treat it to inactivate pathogens.
"Then we mix that with agricultural biomass like sawdust or rose waste and use a briquette press to actually produce the logs that replace firewood for customers."
Emily's work at an NGO that focused on building toilets led her to ask questions about what is done with waste after toilets fill up. Initially, the focus was on how to make waste treatment cheaper, but eventually, they decided that a waste-to-value product would be a much more viable business model.
"So they first were looking at ways in which they could lower the cost of waste treatment. They were looking at solar treatments as an option, and what they came to realise based on previous research that had been done is that there's a lot of value in waste.
"So they realised that while you could also create lower waste treatment technologies, you could also find ways to generate revenue by creating a waste-to-value product. So it was building on the learnings of previous researchers to really come up with this idea." Bohnert says.
However, Bohnert adds that this is flexible and can be done based on community needs or a model that would be much more valuable. If, for example, making toilets would serve — as the company at one time did — then they could do that.
Sanivation is currently looking to raise its Series A and welcomes investors interested in what it is doing.
A Future Water Institute research project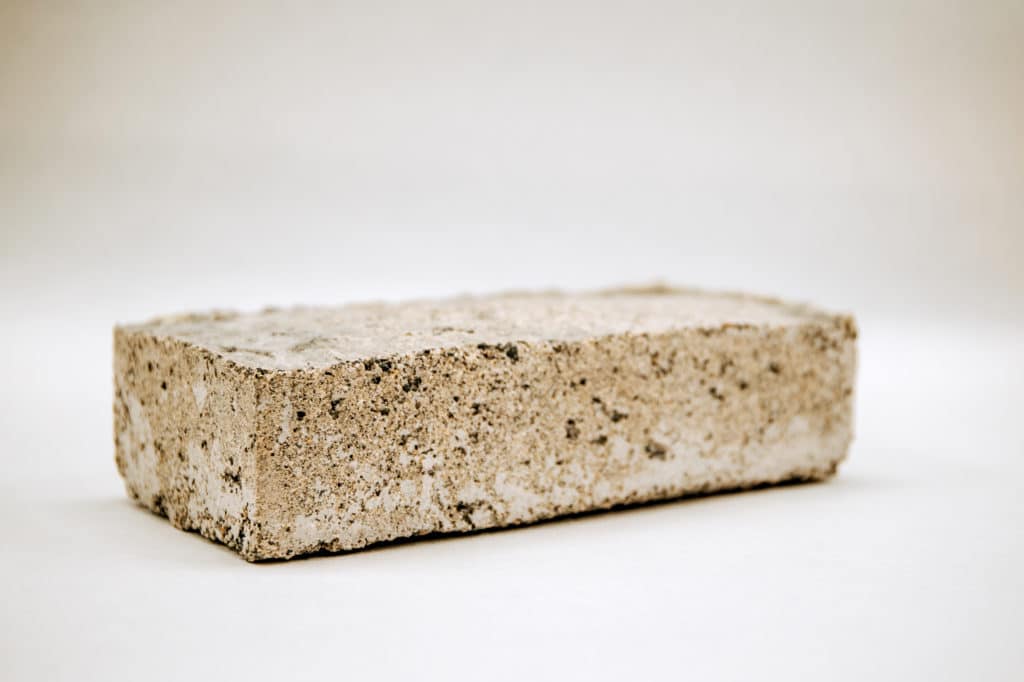 The Future Water Institute is based at the University of Cape Town, South Africa, and conducts research on water sensitive projects. I spoke with Professor Dyllon Randall, who supervises a host of researchers at the Institute.
In 2017, during the peak of the drought — a situation he regards as a blessing in disguise — in Cape Town, Randall and his team created a fertiliser-producing urinal that does not require any water to operate.
The urine is collected and used to make solid fertilisers. The urinals are periodically removed, and the remaining urine is used to make bio-bricks which can be used as building materials.
Although we dwelled more on how bio-bricks are made, I was curious about how liquid fertiliser is made from the urine and found this video by a researcher at the Institute.
Ethanol is added to the urine to create urea — a key compound used in making fertilisers — that is about 91% pure. This can be used to create several things, including a niche urea fertiliser, calcium phosphate — another fertiliser — and even diesel engine fluid, which can be used to reduce air pollution caused by vehicles.
The process is quite different for making bio-bricks, as Randall explained to me.
"The way the bio-bricks process works is a special bacteria breaks down the urea, and they form two components: ammonium ions or carbonate ions. And so the carbonate ions combine with calcium ions which are also present in the urine, and they form calcium carbonate.
"And it's that calcium carbonate that essentially glues any loose material together. It's kind of like a cement, and so if you do this in a mould in the form of a brick, you essentially get a solid brick forming. You could get any solid you want."
While we talked, he brought up an interesting fact about urine possibly being used to make explosives or hydrogen — a key ingredient in making jet fuel — or even chemicals like phosphoric acid.
Of course, this depends on how the urine collection process can be implemented and the profit which could be made.
Randall told me the bio-bricks project is currently being funded by a mining company but had its funding cut for other fertiliser-producing projects due in part to Brexit and the COVID-19 pandemic.
A global problem
With 3.6 billion people without access to toilets worldwide, sanitation is not just an African problem.
On November 19, 2021, the annual World Toilet Day was celebrated. This year, the starting point of the campaign was "Who cares about toilets? 3.6 billion people do. Because they don't have one that works properly."
We all should care more about toilets, especially persons who don't have any. And if you are moved to launch a sanitation startup, even better.
You can also check out organisations like the Toilet Board Coalition and the Container-based Sanitation Alliance.